Sacred Heart Statue Details:
You could clearly see that this marble Sacred Heart statue uses a combination of carving and hand-painting techniques, and our artists use natural high-quality marble, so this Jesus sculpture is full of divine brilliance. In addition, the facial expressions of Jesus moved us immensely. There is also a realistic cloud base at the feet of Jesus as if Jesus came from heaven to bring us good blessings. There is no doubt that the robes of Jesus are more beautifully patterned. This marble colorful Sacred Heart sculpture is a masterpiece you couldn't miss.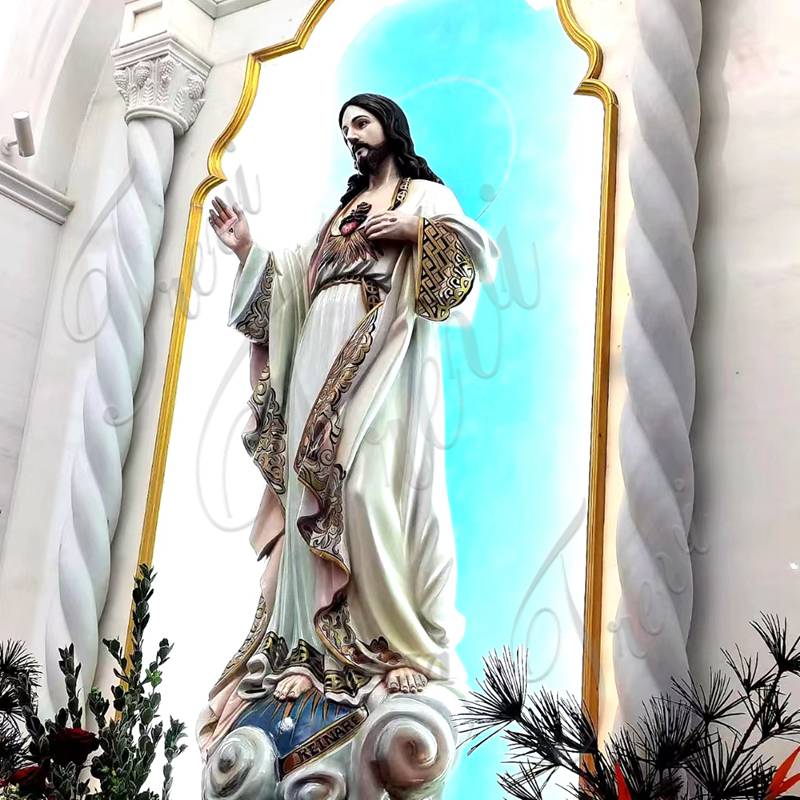 Professional Clay Model Studio:
When we carve each marble figure sculpture, we would make a clay model. And this Jesus clay model is lifesize. Obviously, we already have a realistic clay model. And you could use our clay model for free. This would save you thousands of dollars in fees. And, you could also receive your scared Jesus statue early.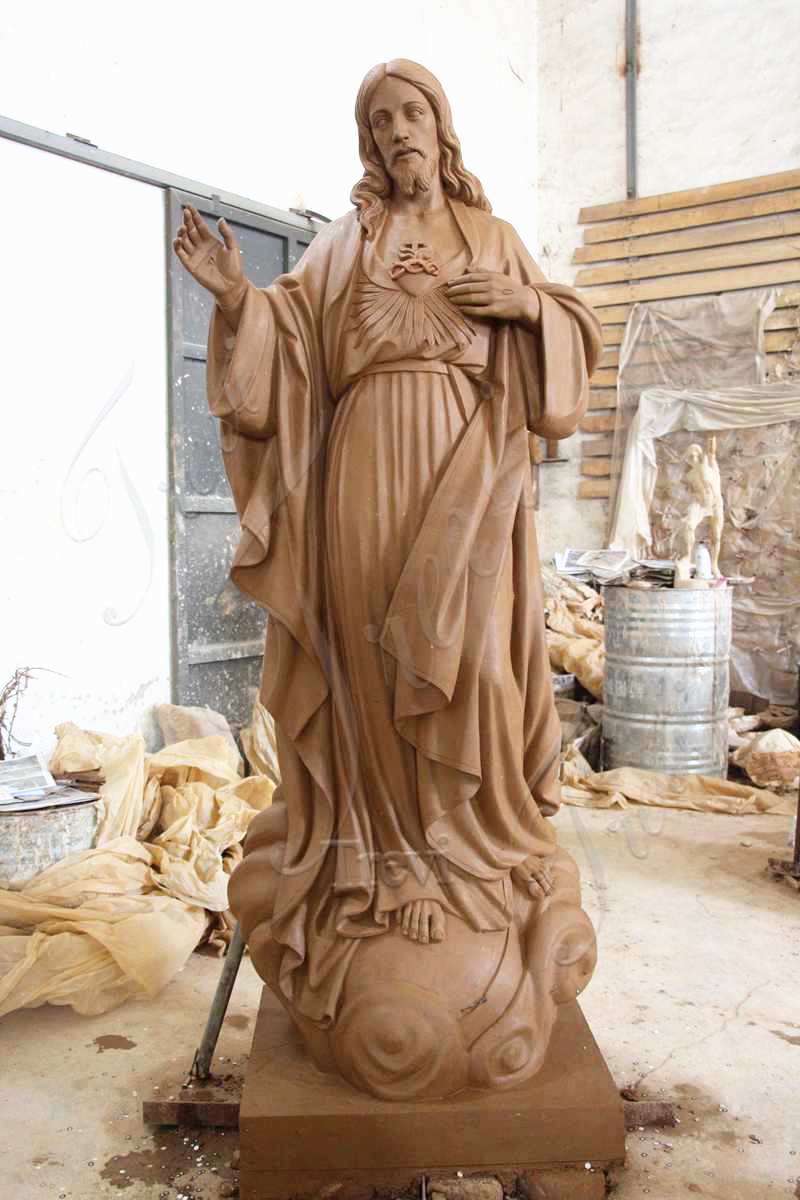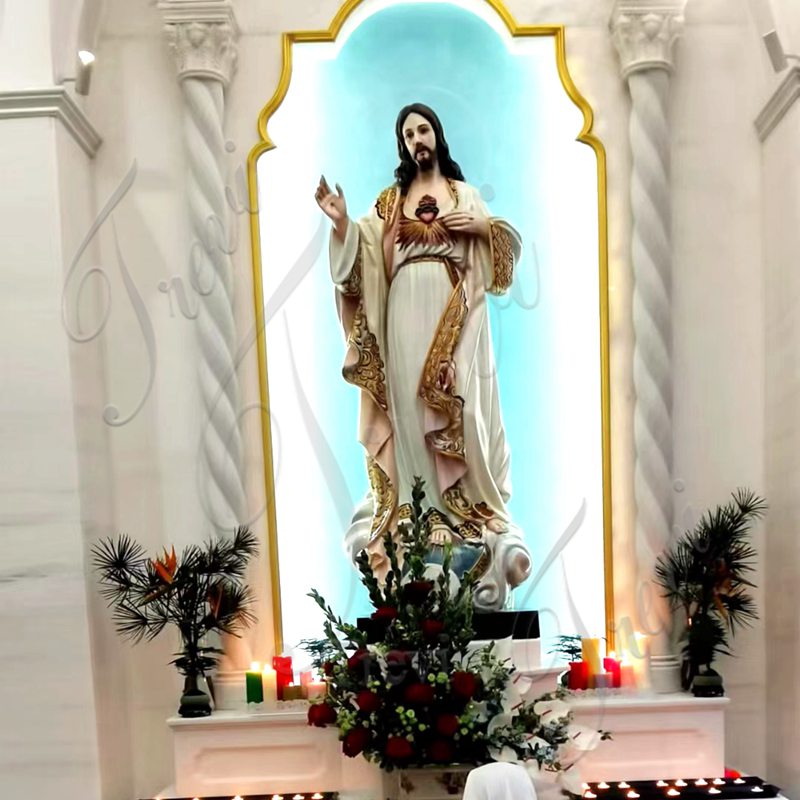 What is the Sacred Heart Statue?
The Sacred Heart is often depicted in art as a heart burning with divine light. Among them, the Sacred Heart is pierced with a spear, crowned with thorns, and covered with a cross. And the Sacred Heart bleeds unceasingly. At times, images are shown shining in the arms of Jesus. Also, his injured hands pointed to the heart. This is Jesus taking what human beings should suffer and giving us love and compassion.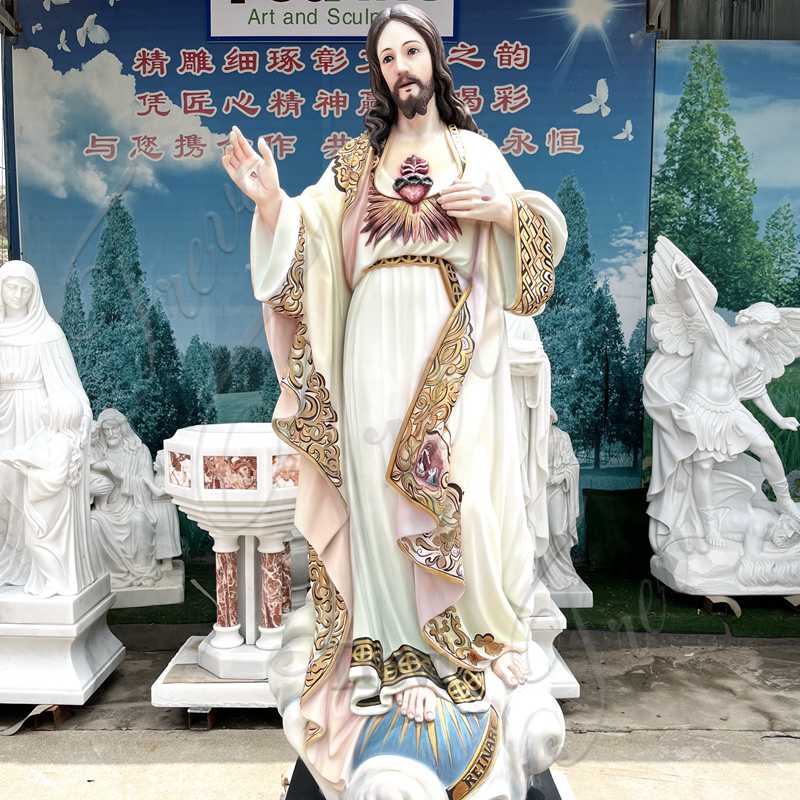 Jesus' deep love for us is shown in his willingness to sacrifice his life for us. The love from within him drives all his actions. His inner life is reflected in the virtues and sacrifices he displays. Yet this great love is often received ungratefully, even by the faithful. The purpose of devoting ourselves to the Sacred Heart of Jesus is to focus our hearts on receiving and returning His love. So let's use all our hearts, souls, and strengths—to bring him glory.
Where is the Sacred Heart of Jesus Statue?
The Sacred Heart of Jesus statue is a 75-foot-tall (23 m) statue of Jesus. The Catholic sculpture mainly shows his Sacred Heart. This massive Jesus sculpture is located above the town of El Morro, 6 miles south of Rosarito, Baja California, Mexico.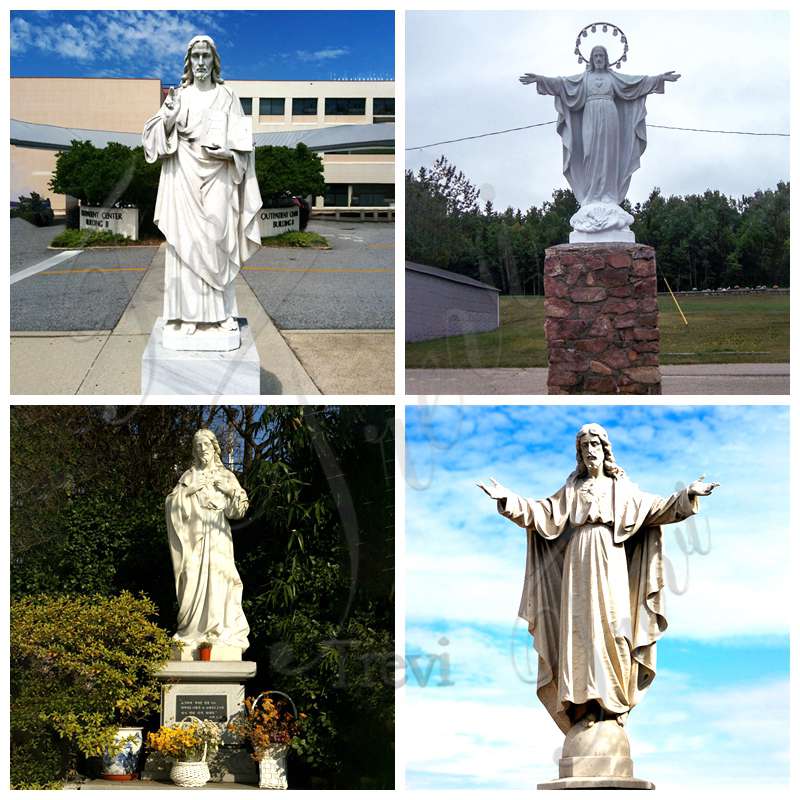 What Does the Sacred Heart of Jesus Symbolize?
National hero Jose Rizal carved this Sacred Heart of Jesus at the age of 14. And, the Sacred Heart is one of the most revered symbols in Roman Catholicism. It specifically represents Jesus' sacrifice for the sins of mankind through the cross. It expresses Jesus' love for mankind. The suffering of Jesus is depicted in the Sacred Heart. We could see that the knife passes through the Sacred Heart, and the crown of thorns surrounds it.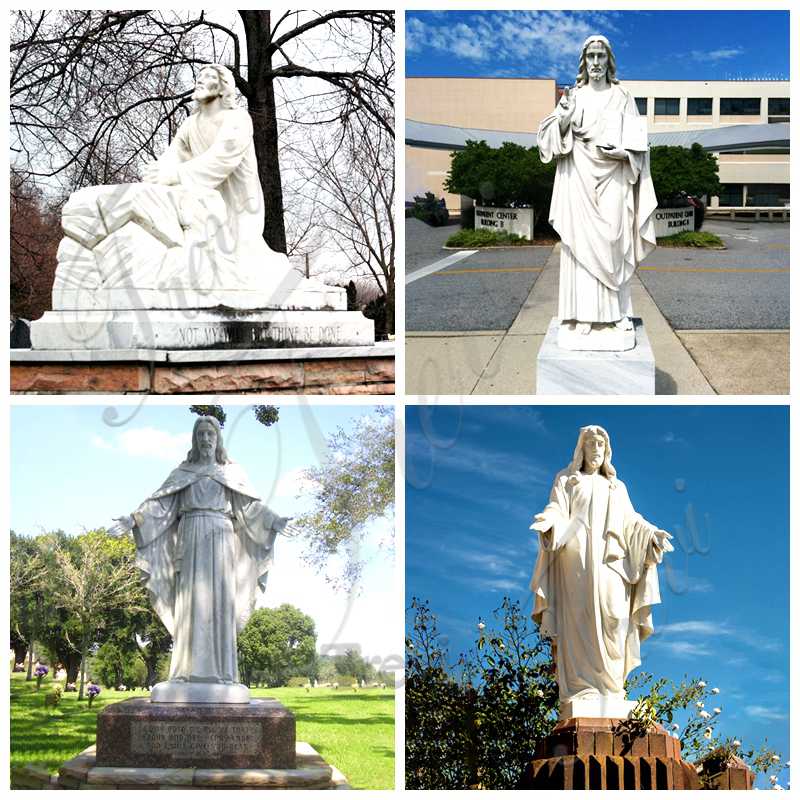 Trevi Excellent Artist:
By looking closely at our Sacred Heart of marble Jesus sculpture, you could clearly see how realistic and beautiful this Jesus sculpture is. Our talented artists have been taught the carving techniques of Catholic sculpture from an early age. Therefore, they carved the images of Catholic figures very realistically. Of course, our lead artist is also a devout Catholic.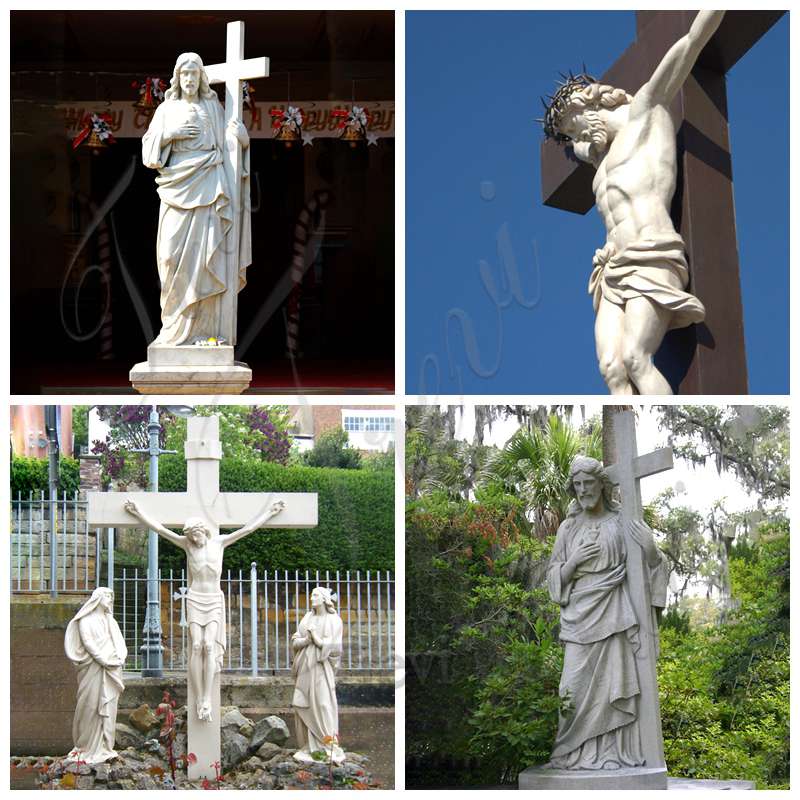 They would carve you a beautiful sculpture of Jesus. Please feel free to contact us for more details on the Sacred Heart of Jesus. Of course, our sales staff would provide the most satisfactory service.