marble Pieta statue detail:
In this famous bronze statue of Pieta, Jesus is shown with a scar under the ruins, his face free of pain, lying across the Virgin Mary's knees. His right hand is down, his head is tilted back, and his body is as slender as a gymnast's. And his waist is bent, showing the weakness and powerlessness of death. The image of the Virgin Mary is young and beautiful, graceful and quiet. Quietly looking down at the dead Jesus lying on her lap. The Virgin Mary is young and beautiful and, according to this sculpture, does not give the impression of too much sorrow and pain.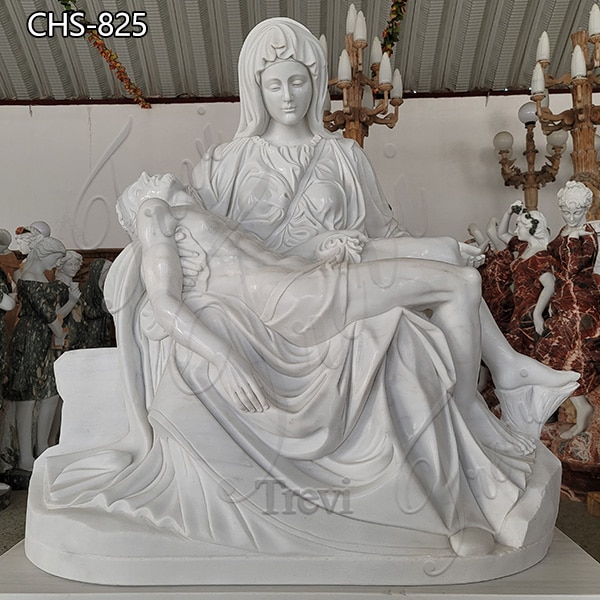 What can we do to the marble Pieta statue?
First of all, we will choose natural marble raw material, only high quality natural marble will have the luster formed for thousands of years.
Secondly, to ensure the whole process is purely handmade. Our masters are highly skilled, with exquisite details carved and polished in place, very carefully, with few defects.
As well, our factory is large enough, well staffed, and the quotation is timely and accurate. Quality is monitored throughout and production lead time is guaranteed.
Then, we have the whole process service. After the bronze sculpture is completed, we will send you pictures of the product for confirmation. And we will be equipped with installation instructions to ensure the final effect of the bronze pita statue.
Finally, we have a perfect after-sales service guarantee system. If any quality problem occurs during the use of your product, you can always contact our staff to solve it.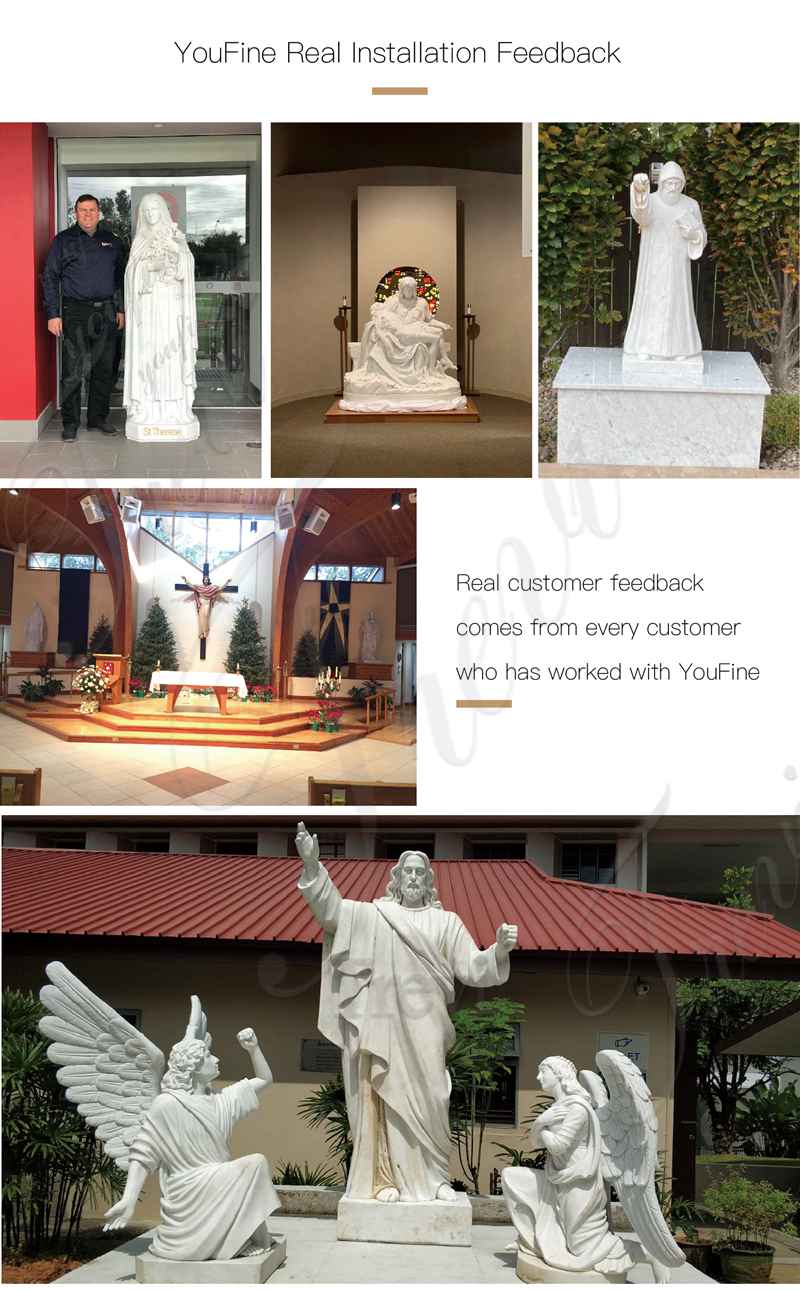 More designs of religious statues:
We have a series of religious statues to choose from. Such as Virgin Mary sculpture, Jesus sculpture, bronze St. Joseph sculpture, bronze St. Michael sculpture, etc. We can make these bronze statues in any size you want.