Marble Jesus Statue Introduction:
It is a truly masterful life-size Jesus statue for sale. Our carving artists did not miss any details of the statue, and perfectly restored it with superb carving skills. A grade of pure white natural marble makes this Jesus statue look noble and pure, perfect for a church, school, or garden. In addition, the masters of the Trevi factory would carve with high respect, because they are all devout Catholics and have a devout belief in Jesus.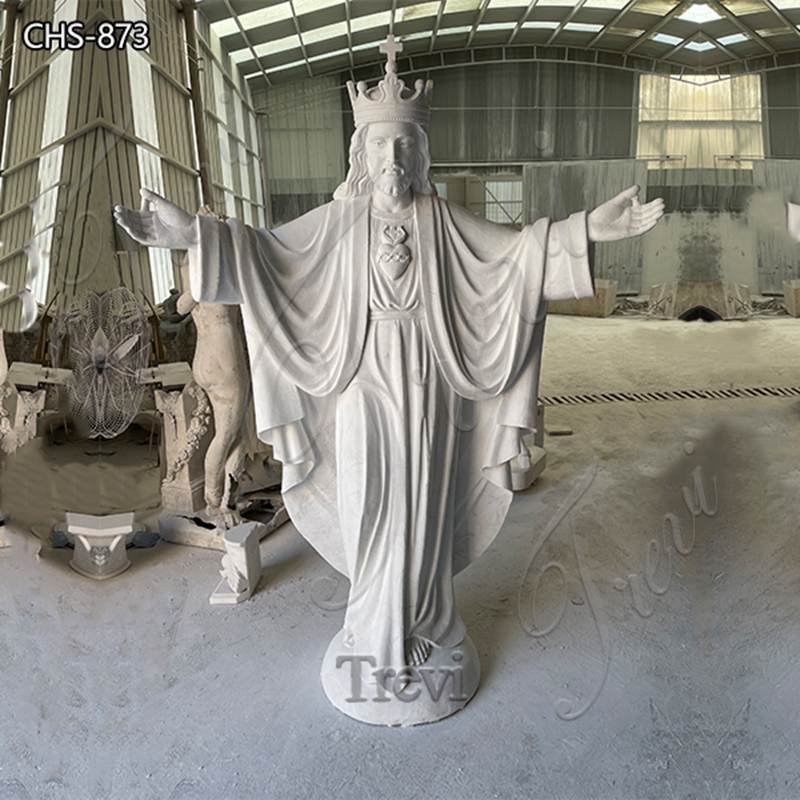 Various Types for You to Choose from:
Many types and themes of marble Jesus statues have been produced in the Trevi factory. In addition to the sacred heart of Jesus statue for sale, we have also carved the Jesus statue with outstretched hands, the Crucifixion statue, the Holy Infant Jesus statue with the Virgin Mary, the Shepherd Jesus statue, etc. At the same time, we also accept customized service about the size, style, etc. of Jesus statue. Excellent designers have enough ability to design satisfactory marble  religious statues for you.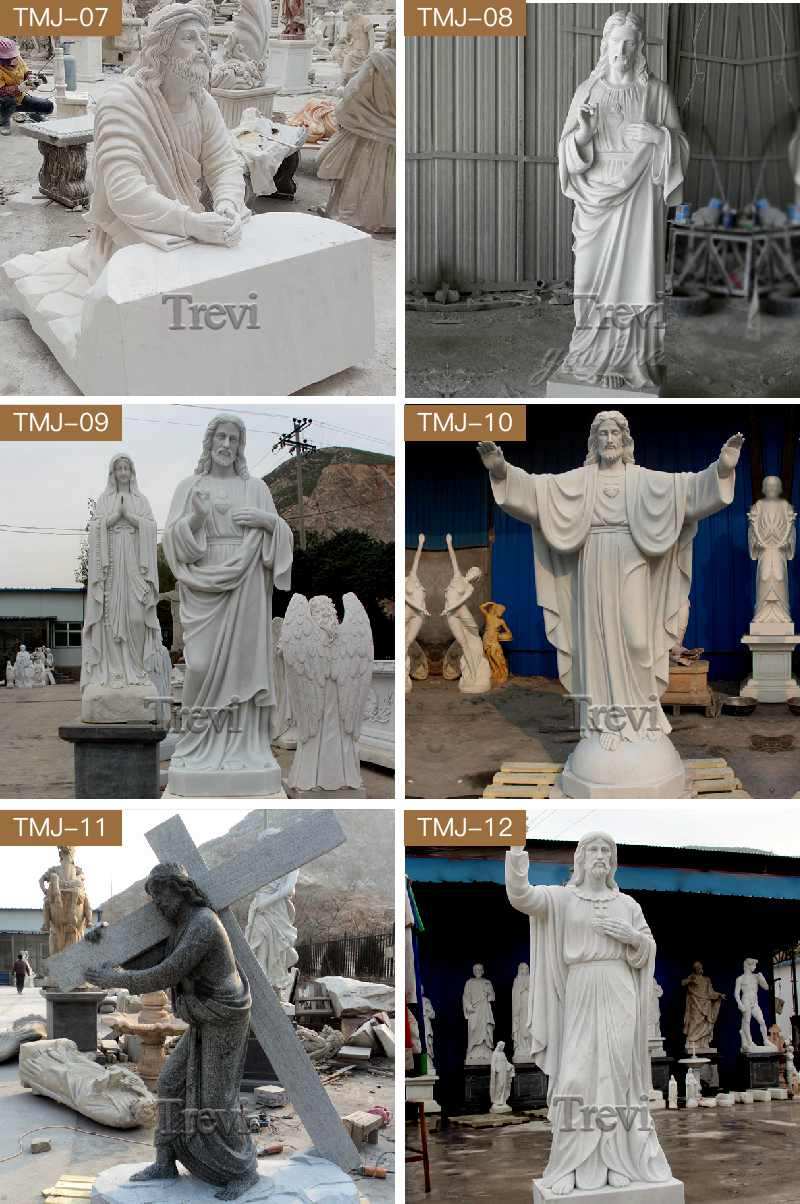 Packaging Issues:
The Trevi factory uses the tightest packaging to pack this life-size Jesus statue for sale. At the same time, we would wrap the surface of the statue with thick soft foams to avoid scratches that may be caused by shaking during transportation. In addition, we would purchase full insurance for each product. All these operations would maximize the interests of customers, so you don't have to worry at all.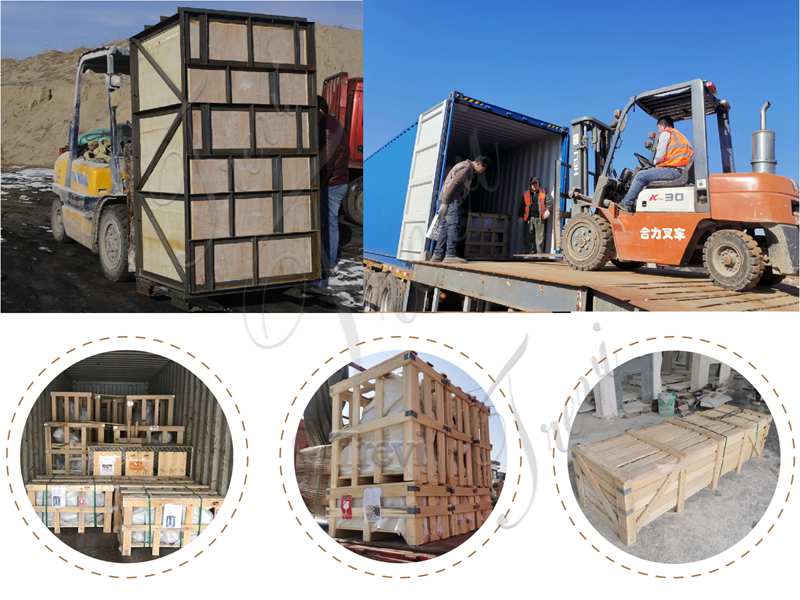 Advantages of Trevi Factory:
1. The Trevi factory has always made statues with care. Many people can make a piece of art, but very few people can devote themselves to making statues. The masters of the Trevi factory are the ones who do it with 120% of their hearts.
2. The high degree of reduction has always been a major feature of Trevi factory statues. We are very good at restoring various details, demeanor, etc. of the original work.
3. Professional and enthusiastic sales staff would answer your related questions at any time. Providing services that satisfy customers has always been their mission in mind.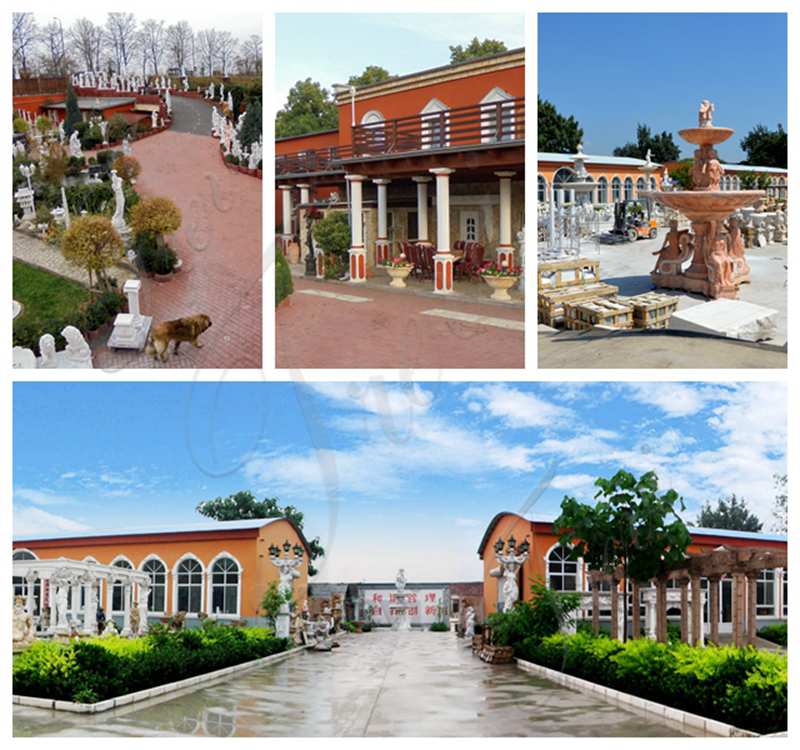 Trevi always treats every customer with utmost sincerity. If you want to buy this life-size Jesus statue for sale, please contact us quickly.