Jesus kneeling in Prayer Sculpture Introduction:
This marble Jesus kneeling in Prayer sculpture would be the best choice for religious sculpture. In particular, our artist made the expression of the Jesus sculpture come to life. You could clearly see that Jesus looked at the sky reverently, and his eyes were very sincere. Moreover, Jesus' clothes are also very smooth, every fold is so flowing. These impeccably fine details show the superb sculpting skills of Trevi artists.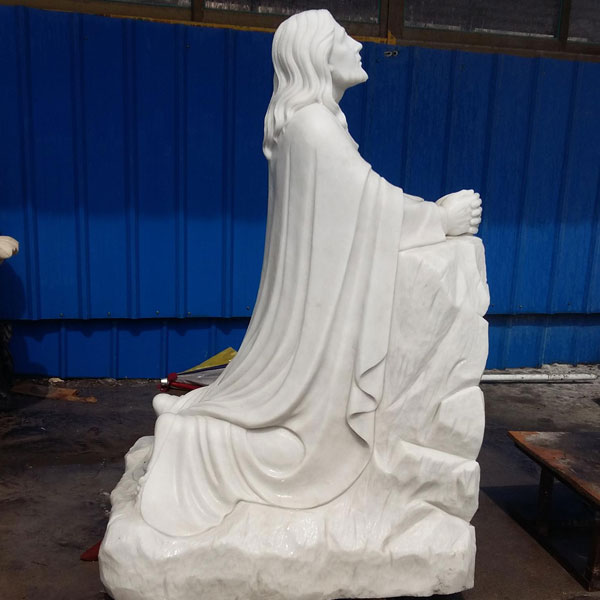 Jesus Prays in the Garden of Gethsemane:
For centuries, people have prayed on their knees. This life-size Christ Jesus kneeling in prayer depicts the story of Jesus praying in the Garden of Gethsemane. This life-size Christ Jesus kneeling in prayer in the Garden of Gethsemane is 150 cm high. It is hand-carved from pure white marble selected by Trevi artists. When Jesus prayed in the Garden of Gethsemane, first of all, Jesus prayed alone. He left the disciples and prayed alone. Therefore, later believers need such separate prayers especially when they are being tried. Then, there is no third party present besides the prayer, only God hears the cries and unspeakable secrets of our hearts. And, believers are to pray with humility and obedience.
Origin of Jesus' Kneeling Prayer:
The origin of Jesus' kneeling prayer was that people would kneel before the king to ask for things. Generally, people kneel to show respect when they come before a king or ruler. Moreover, this tradition is a symbol of humility and honor. Then, in order to show respect for our faith, we would kneel in prayer and seek spiritual comfort.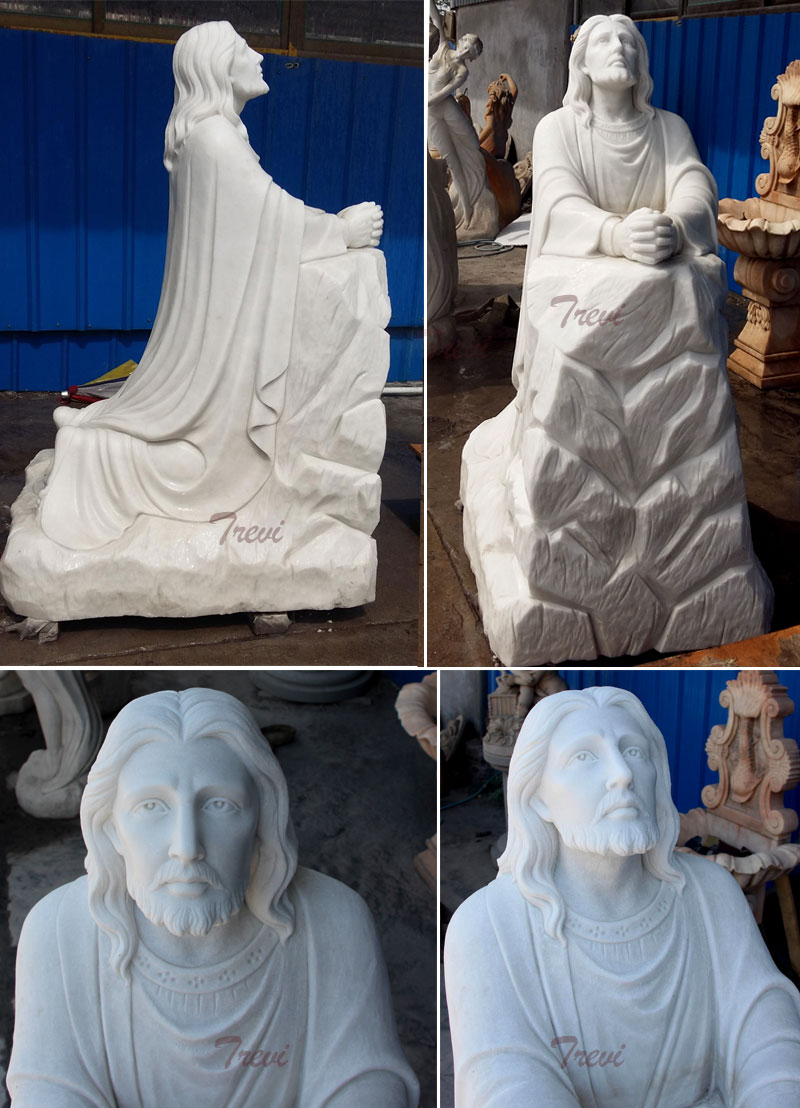 Why Should We Kneel Before Jesus?
Traditionally, kneeling is a more penitent posture, while standing is a more joyful, celebratory posture. Therefore, Catholics kneel for the Eucharist during Lent and stand during Easter. It's a way of showing outward what you believe in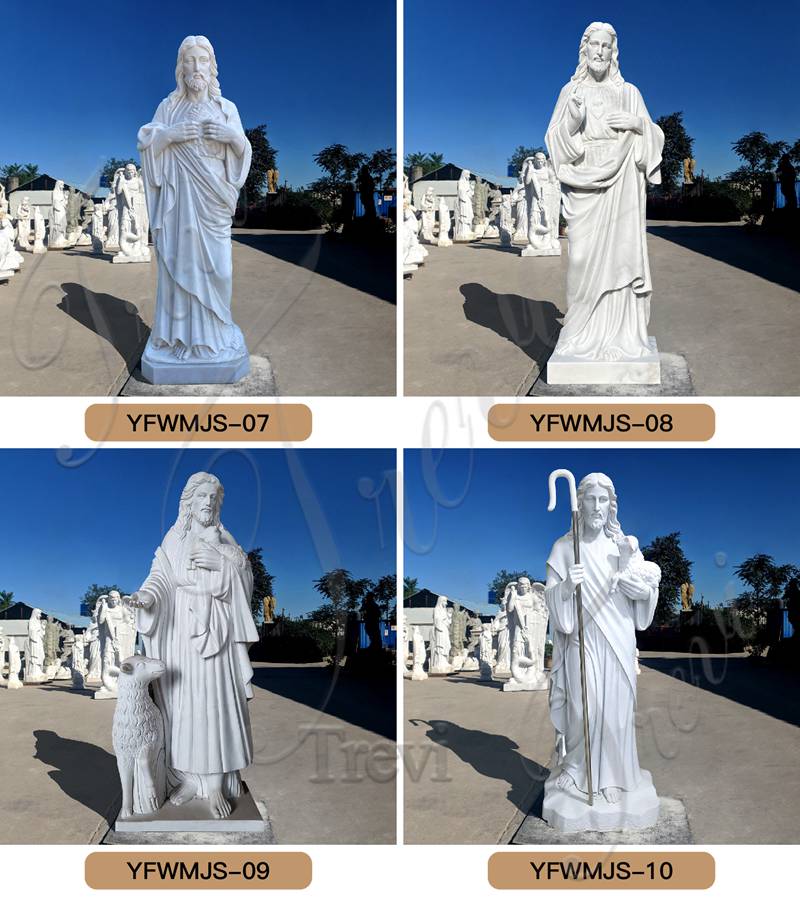 What Does it Mean to Kneel Before God?
The Bible talks about bowing in prayer. And, we could kneel before God, stand, sit, walk. Of course, the most important thing is not the position of the body, but the state of the soul. Well, if the heart is in tune with God, one could pray in any posture imaginable.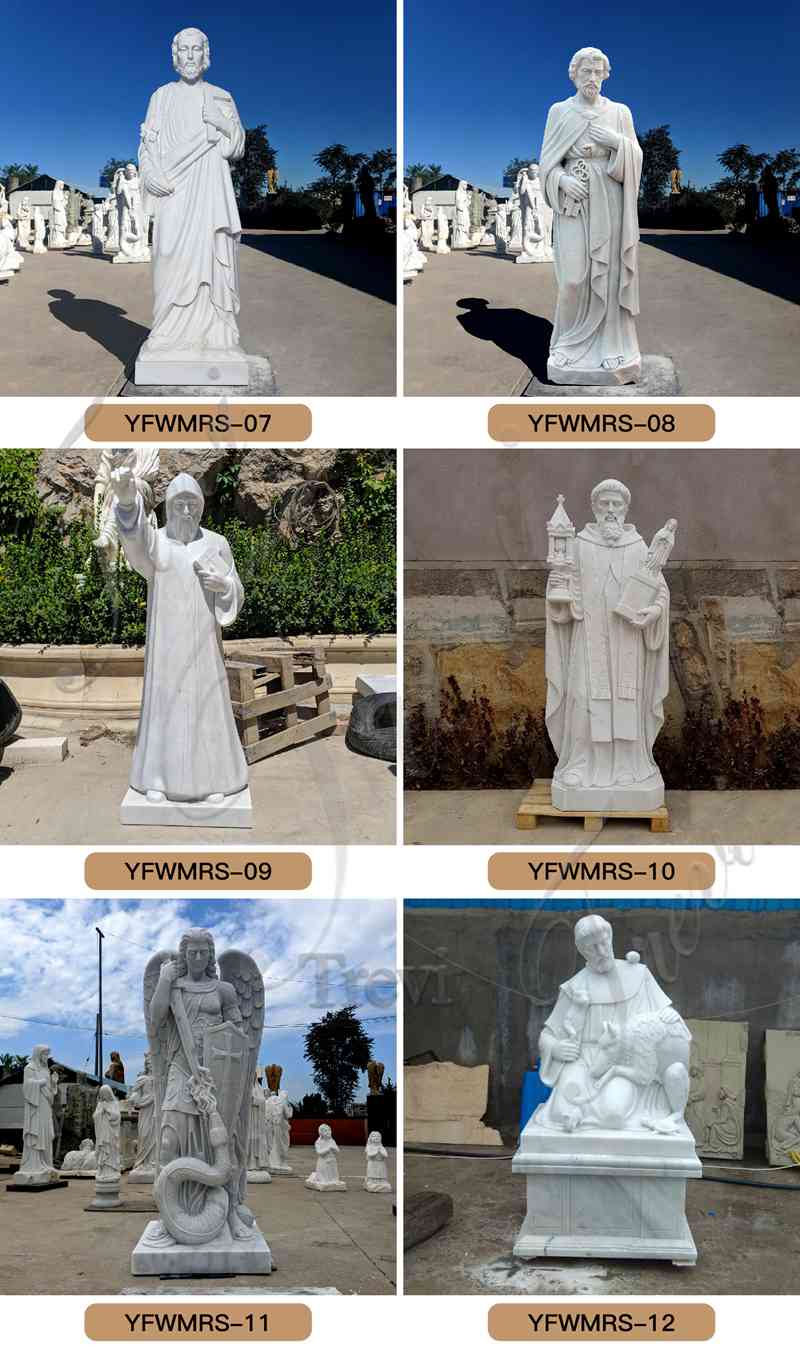 Trevi Uses High-quality Marble:
Trevi's life-size marble religious statue depicts Jesus kneeling in prayer in front of the Garden of Gethsemane. Trevi uses high-quality marble to carve marble religious sculptures for you. And, we have a complete range of marbles in a variety of styles. First of all, our white marbles include Hunan white, Sichuan white, Guangxi white, and imported Carrara white marble.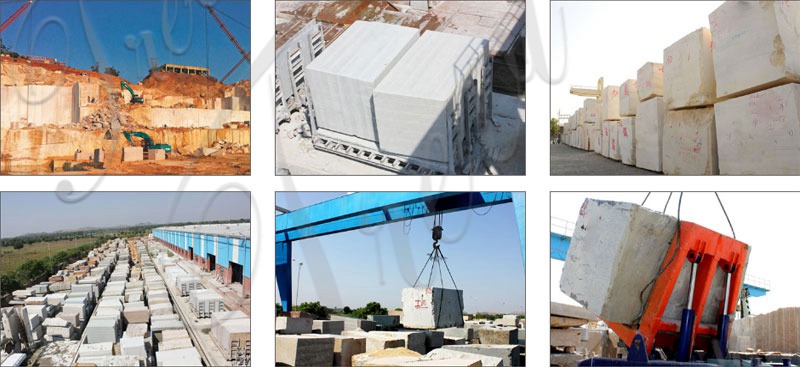 If you like this exquisite marble figure sculpture, please contact us now. Trevi would give you the latest Jesus sculpture design catalog.