This marble Jesus is looking forward with his feet on the earth and his arms wrapped around him. The solemnity of the aura as well as the deep look in his eyes. All the details of these marble statues are very clear. It is handcrafted by our factory masters and is made of high quality marble. There are many stocks in the factory for you to choose from.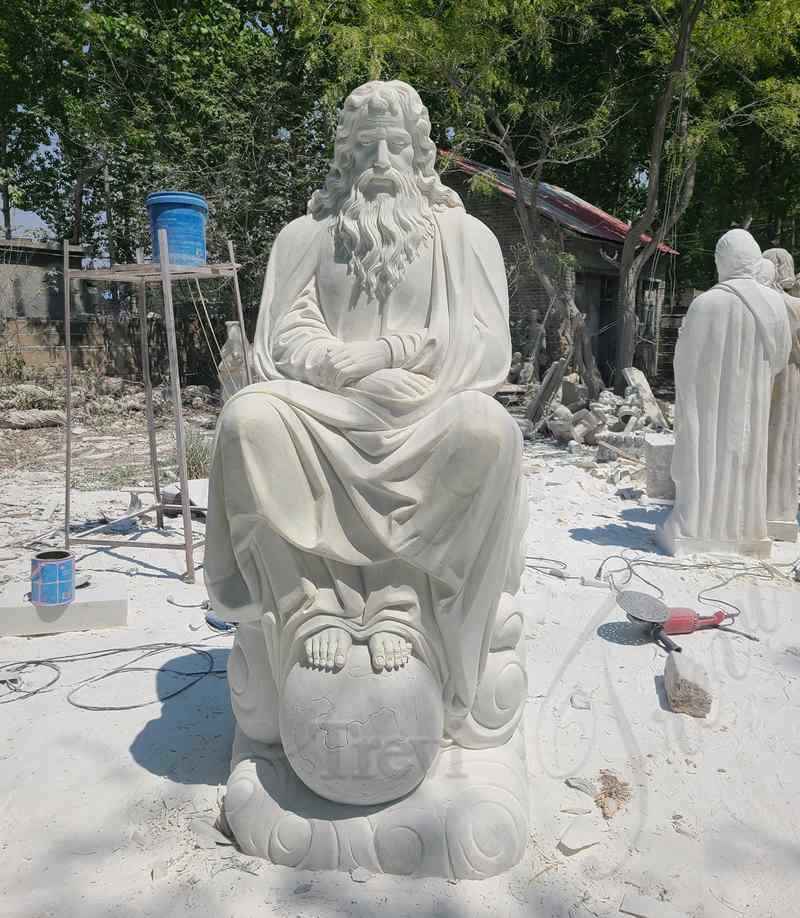 Professional factory:
This is a classic church sculpture and we have many customers who have purchased this sculpture for their churches. We also have many designs of marble Jesus sculpture. We are a professional marble sculpture export factory. Whether you want to put it in church or garden, we have the perfect design for you to choose.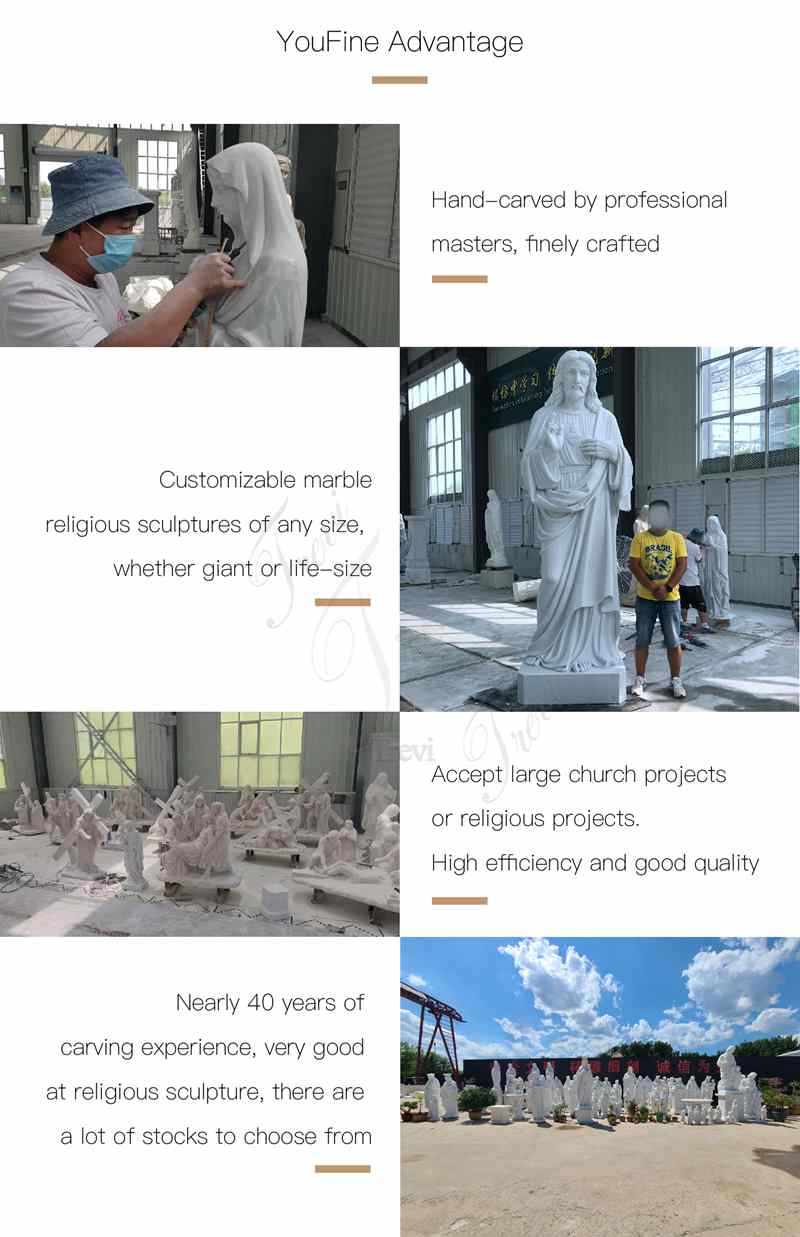 Why choose Trevi Art?
Trevi Art Sculpture has specialized in producing sculptures for over 30 years and we have our own production facility. We produce religious marble statues in various colors and styles. We offer a variety of Catholic outdoor statues for you to choose from. Besides religious marble Jesus, we have many other human sculptures such as statues of St. Francis of Assisi, St. Paul, St. Michael. We also have various sculptures for religious products, such as altars, puppets, reliefs, etc.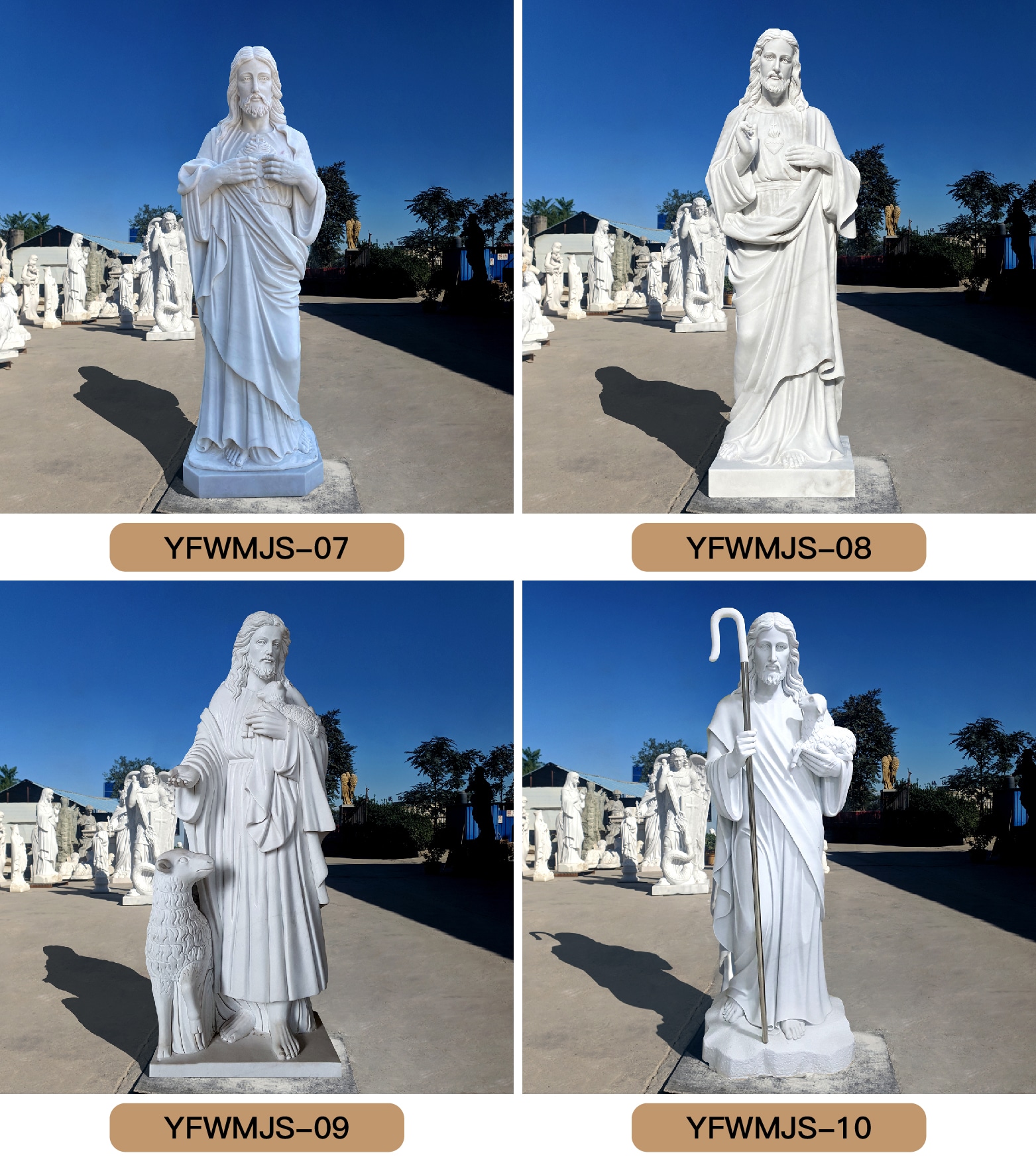 Customized accepted:
Our factory can accept any custom-made religious marble statues. If you need other design styles, you can contact us and our friendly sales staff will help you. If you are looking for the sculpture you want, don't hesitate to come to Trevi to find it!