Jesus Christ statues for Sale Description:
Trevi factory has high-quality Jesus Christ statues for sale. First of all, you could clearly see that the design and posture of this Jesus statue and the angel statue are very simple. There are two angels to the left and right of Jesus who seem to sense the call of Jesus. As you could see from the different angel shapes, every detail of this set of Jesus' religious statues is perfect.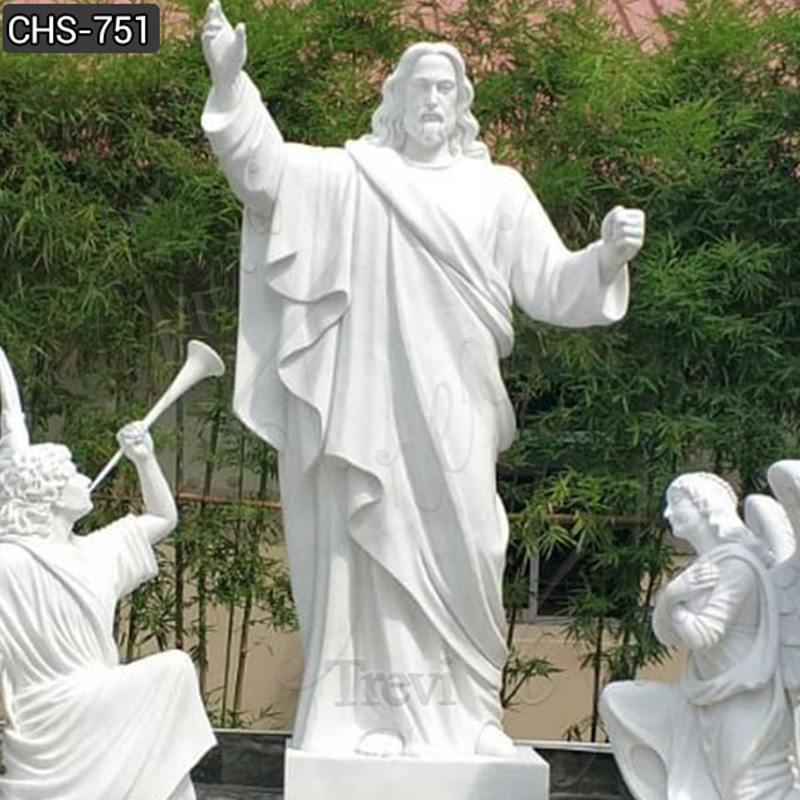 This design and posture of Jesus Christ Statue with Angels Statue is very simple but imperatorial.  Also, the statue of Jesus Christ and the statue of angels are made of natural white marble. And, our professional marble carvers use pure hand carving. Our marble carvers pay attention to every detail to make the Jesus statue look perfect.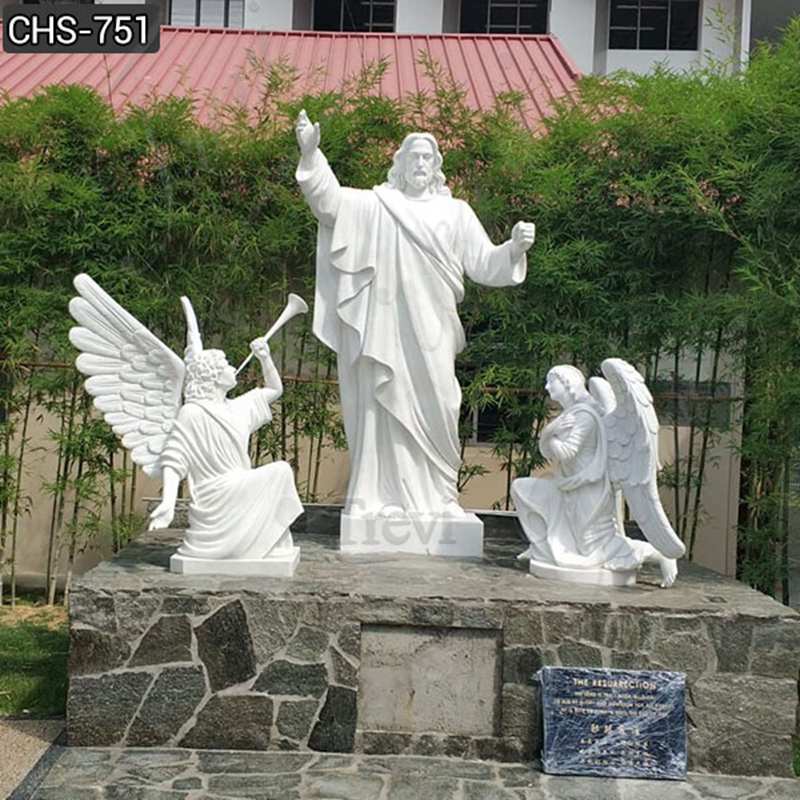 Trevi Factory Advantages:
1.We couldaccept customized services. As long as you send us a photo, we coulddesign and carve the sculpture you want. The Jesus Christ Statue with Angels Statue uses natural white marble stone and pure hand craved by our professional marble catholic sculptors, our marble sculptors pay attention to every detail to make the Jesus statue looks perfectly.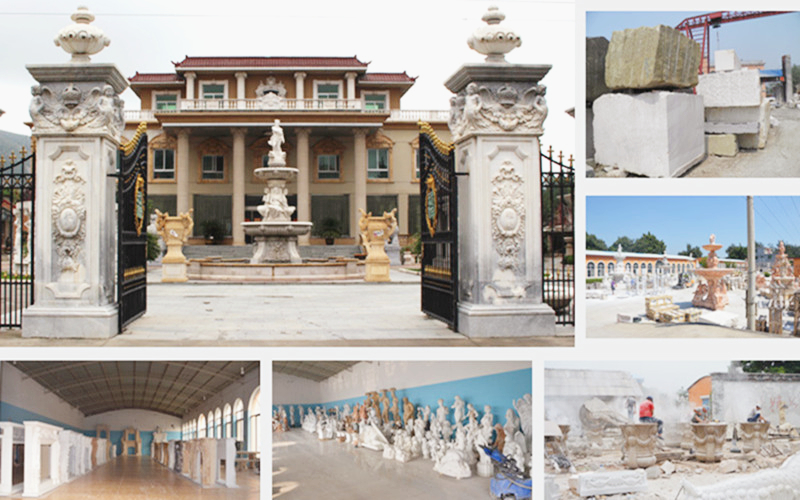 2.Exquisite carving skills. Trevi factory is located in Quyang, a famous sculpture town. Quyang's marble carving is an ancestral legendary skill. Also, many people here know marble carving at a very young age. Therefore, they learned the carving technology of marble sculpture since childhood, so they have mastered different carving skills.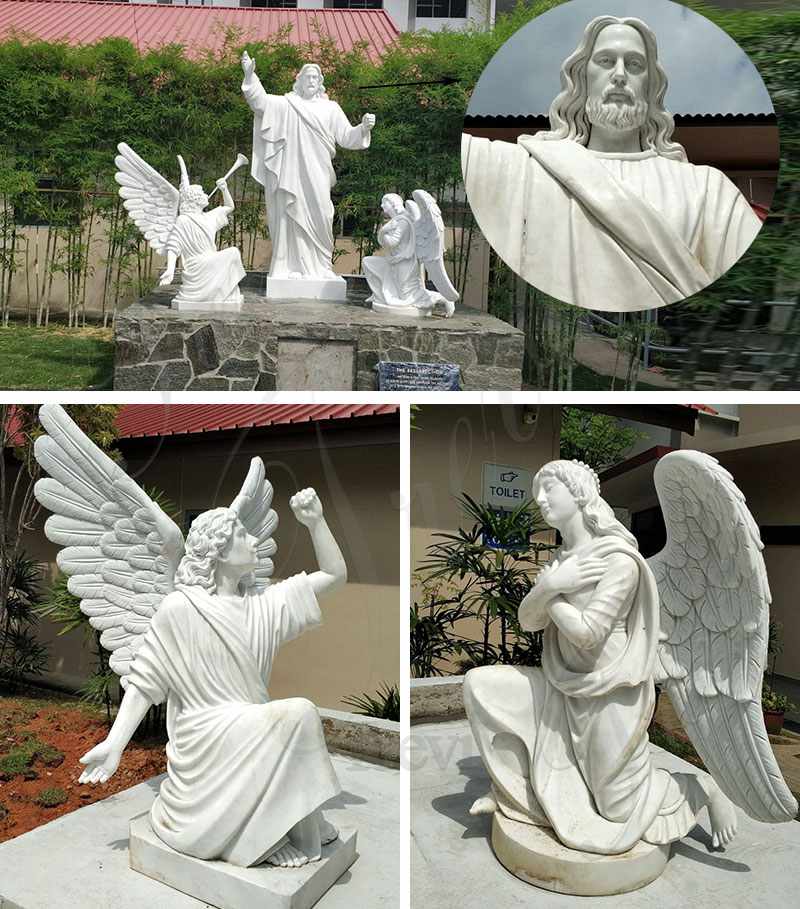 3.Trevi factory wouldbuy full insurance for your angel statue and Jesus statue, so you have no worries. And, our factory pays great attention to the quality of marble Catholic figure sculptures. So you wouldget a higher quality marble Jesus group sculpture.  We would buy full insurance for Jesus Christ Statue with Angels Statue you buy to make you worry free.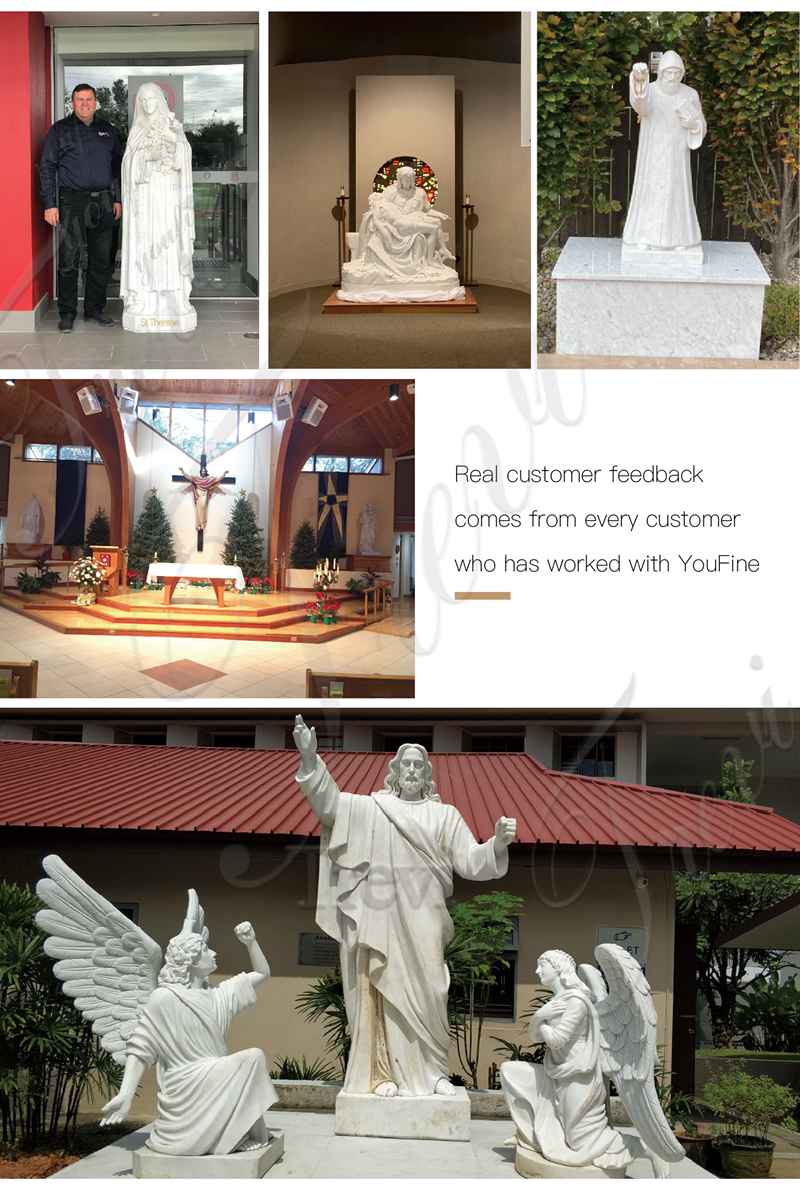 Rich export experience:
As a professional marble sculpture factory, we have been carving and exporting marble religious statues for nearly 40 years. So we have a lot of Catholic figures, for example, we have statues of saints and statues of the Virgin. Of course, Trevi factory artists also sculpt other famous religious church statues, human figures, animal statues, etc. In the past 39 years, our products have been exported to many countries, including the United States, Canada, the United Kingdom, Germany, France, Russia, Cyprus, Greece, Saudi Arabia, etc., so the quality of our sculpture products could be guaranteed. Moreover, we have stable and cooperative freight forwarders all over the world. There is no doubt that you would have very easy access to a beautiful marble Jesus sculpture.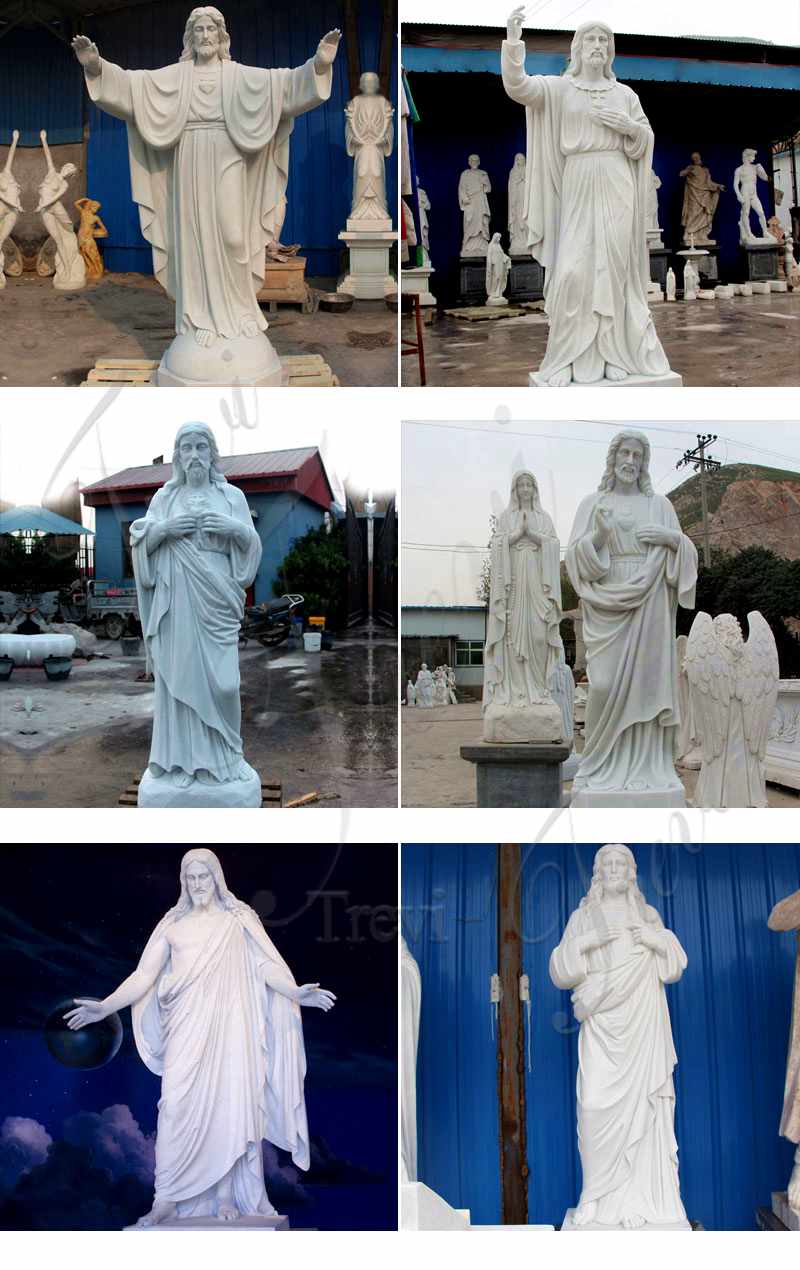 Trevi Art Sculpture shows every detail of the Jesus Christ statue and Angel statue. Every part of a Trevi marble figure sculpture is meticulously hand-carved by our engravers. As we all know, the soul of marble is to make the statue look very vivid, showing us every movement. So if you like this sculpture, please contact us now. Trevi would provide you with high-quality marble Jesus sculpture and satisfactory service. TREVI Art Sculpture grasps the every detail of the Jesus Christ Statue with Angels Statue.