Details of Life-size Catholic Statues:
Trevi uses high-quality marble to carve life-size catholic statues for you. Especially our artist is a devout catholic. He was always able to carve the most perfect Crucifixion of Jesus sculpture. You could clearly see that every detail of Jesus and the saints is perfect. These life-size Catholic sculptures could be placed in churches, gardens, and clients' homes. Of course, the look of the figure sculptures in our church is very sacred. You could feel inner peace and peace in front of this sculpture.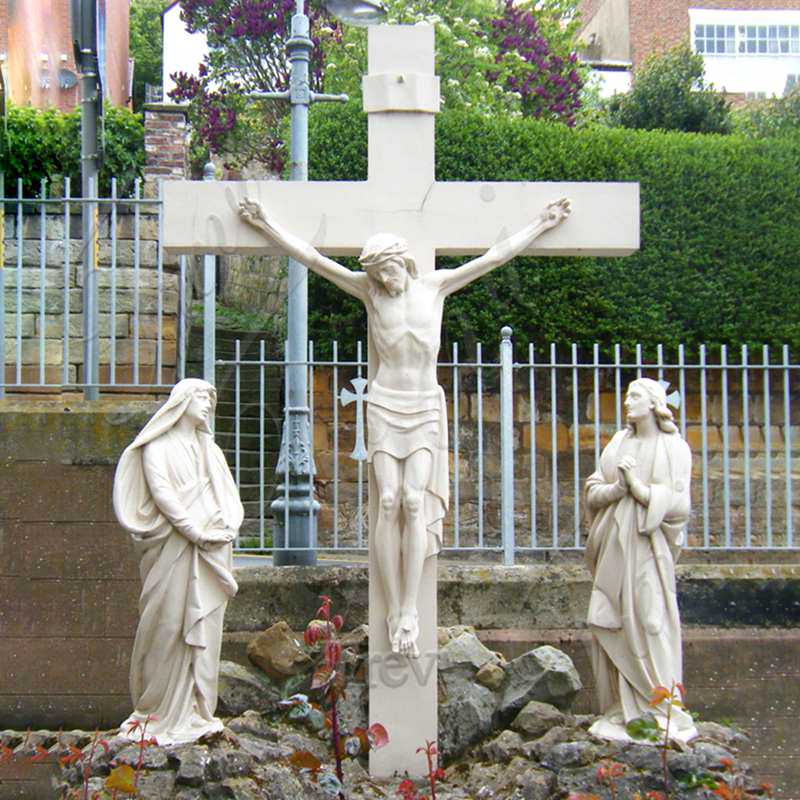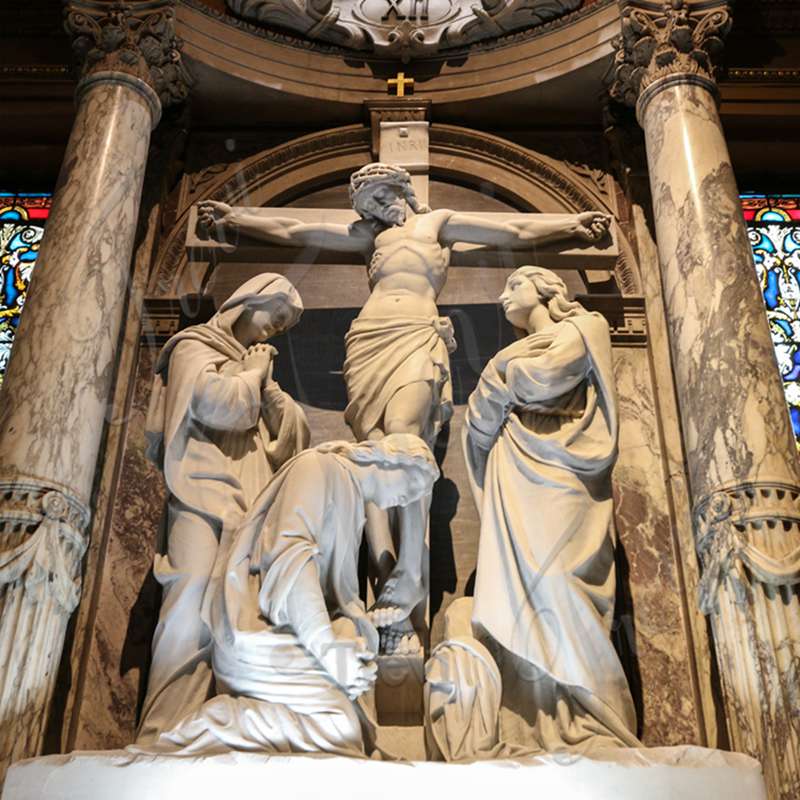 What is a Cross?
First, one would think that the cross might have been erected on a church spire, or hung in a church hall of worship. Of course, the cross is a symbol of religious belief. Historically, at the time of Jesus' crucifixion, crucifixion was a very cruel and humiliating punishment. That is to say, Jesus shed his blood on the cross to atone for sin, quelling the wrath of God against sinners. The cross has a whole new meaning for us. The cross has all the new, positive, positive, bright symbols. The cross shows that through the death of Jesus, God has resolved everything that is contrary to God's nature. Then, we humans get the eternity of the mind.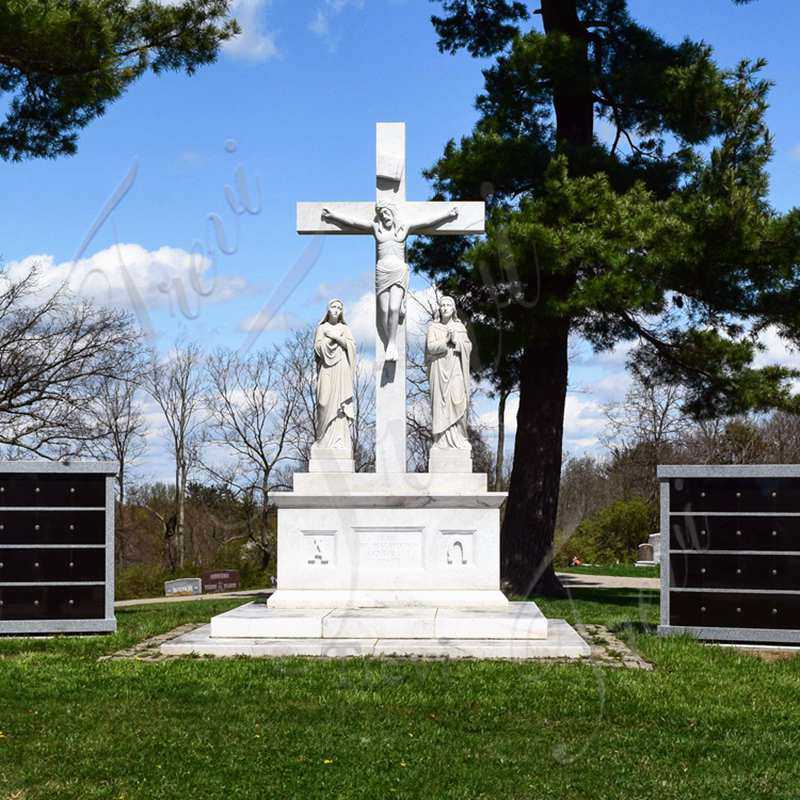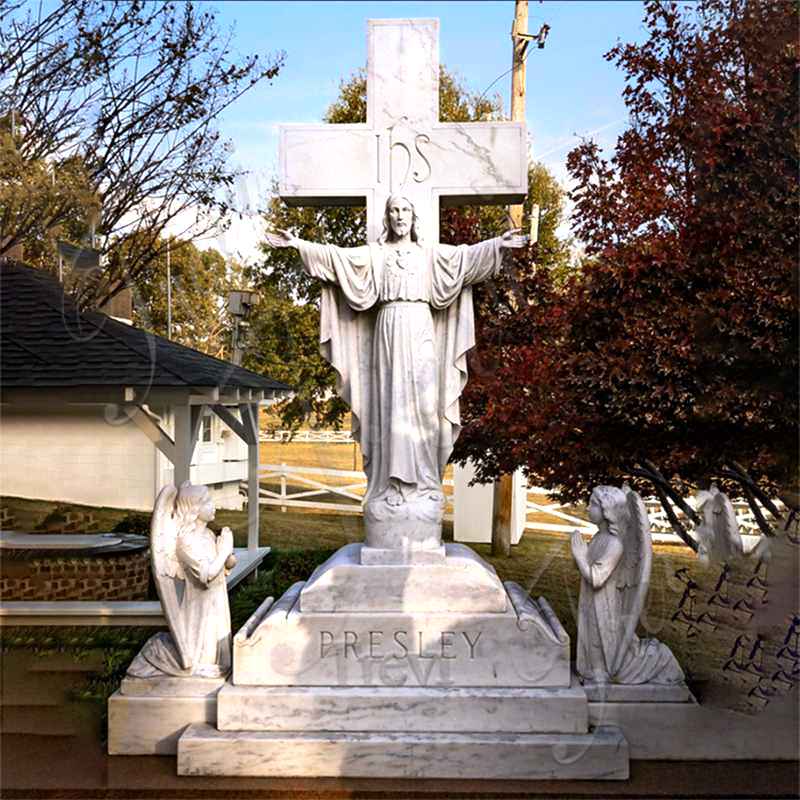 The Crucifixion of Jesus:
The physical pain Jesus endured was extreme. The cross they forced Jesus to take up, walked down the streets of Jerusalem to the different places of execution. Also, they used thick and long iron nails to pierce the junction of Jesus' feet, wrists, and palms. Finally, Jesus was nailed to the cross.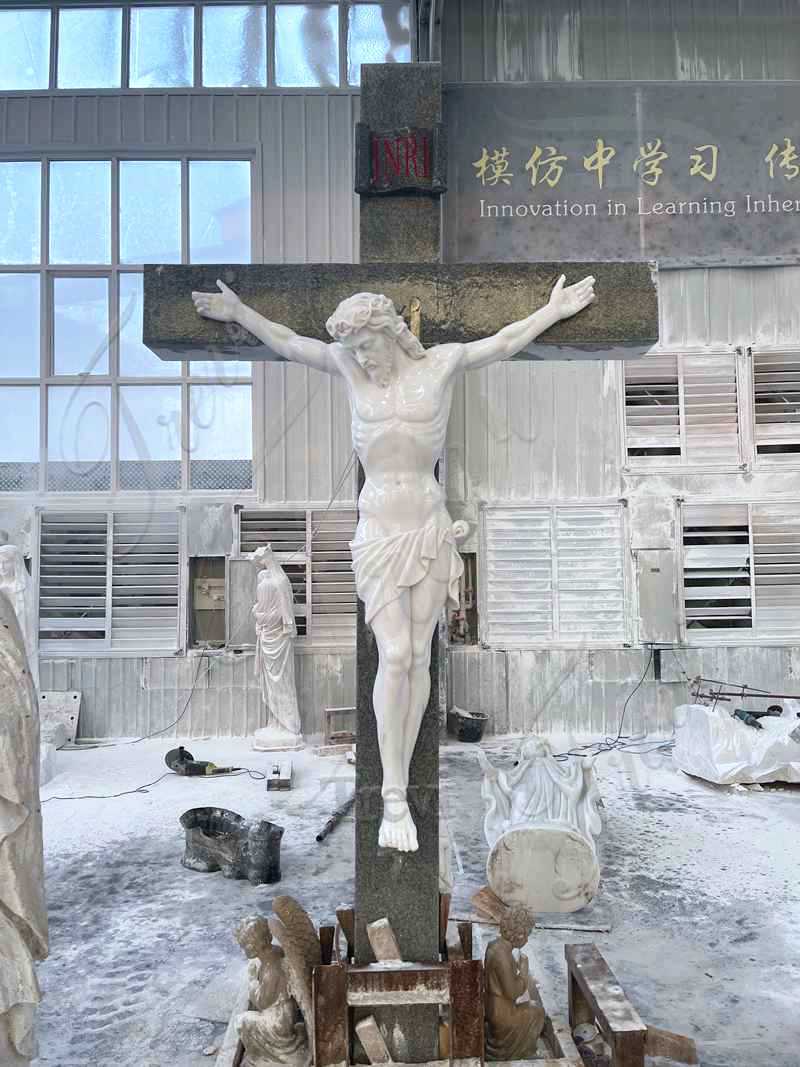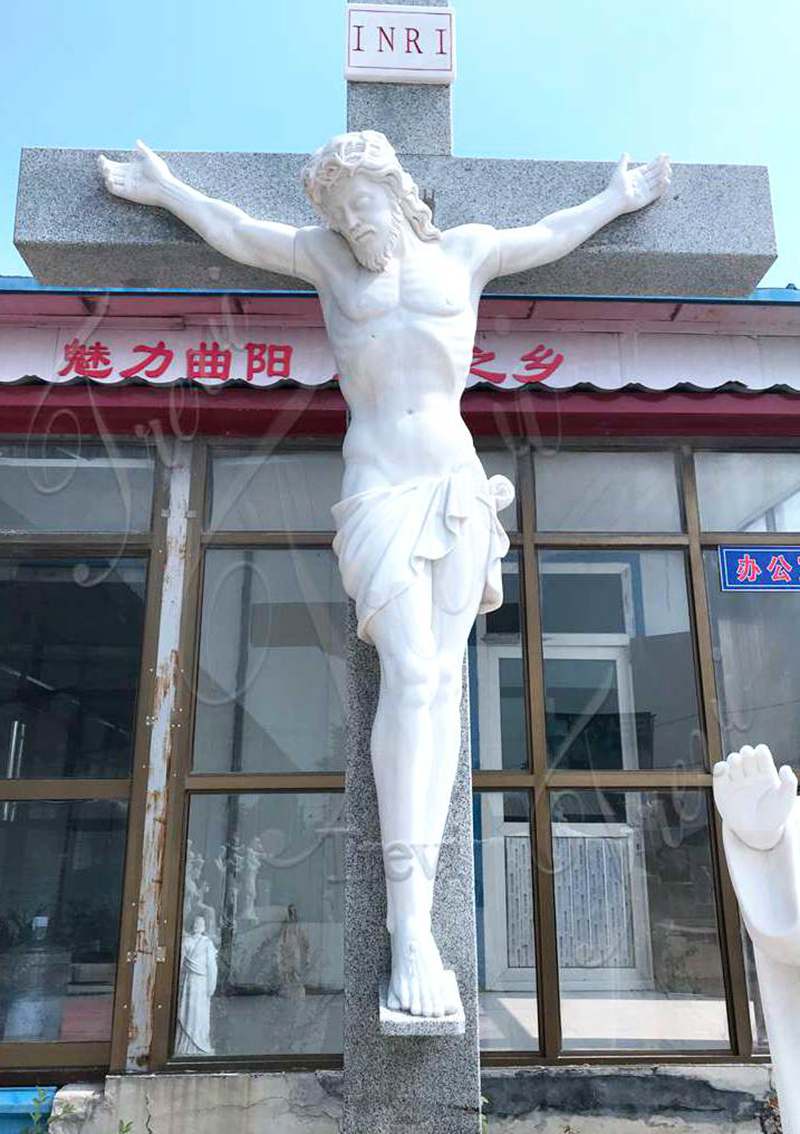 Advantages of Trevi Catholic Sculpture:
First of all, our religious sculptures would be made of pure natural high-quality marble. Therefore, our marble has superior natural raw materials. These sculptures could be used for hundreds of years and still maintain their exquisite appearance. Secondly, our artist would make the same scale clay model for each catholic figure sculpture. Trevi's artist learns the clay model in childhood. During their decades of constant contact, they were able to produce the most exquisite clay model of the Crucifixion of Jesus sculpture. On this basis, Trevi Catholic marble sculptures are always able to touch the hearts of our clients. And, our marble life-size catholic statues have been praised and recognized by many customers.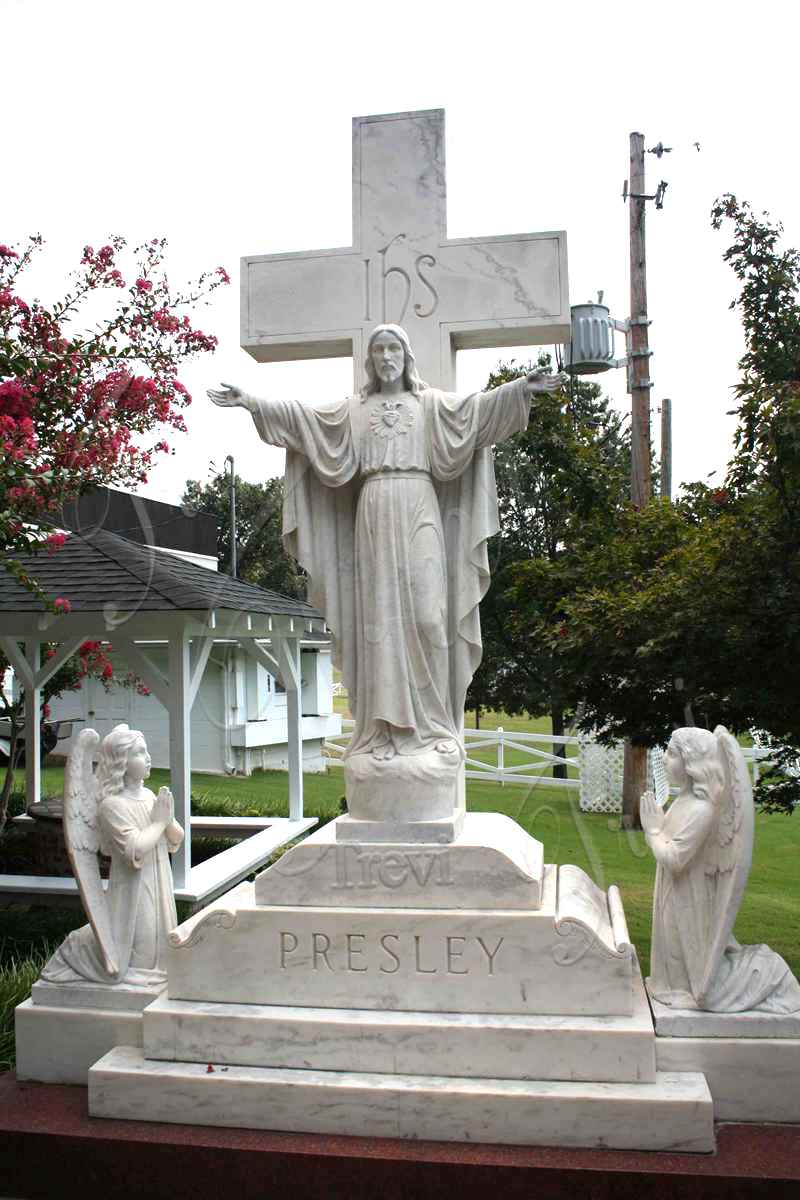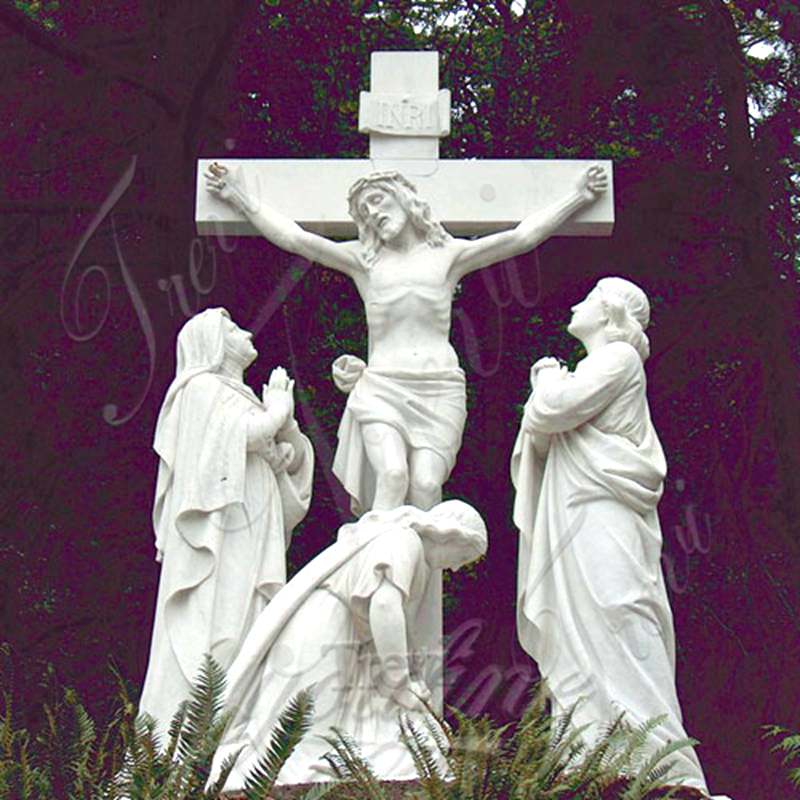 Please feel free to contact us if you want an exquisite outdoor religious statue. Trevi's devout catholic artist always sticks to his inner faith to give his clients the most satisfactory Jesus on the cross statue.