Life Size Marble Crucified Jesus Statue Detail:
Life size marble crucified Jesus statue. This piece of sculpture is made of pure natural white marble raw materials. Therefore the quality of our sculptures is guaranteed, which is designed for outdoor use all year round. This sculpture is matched with a carefully carved cross made of marble material. Of course, we could also provide you with other designed crosses to match our carefully carved marble Jesus sculpture.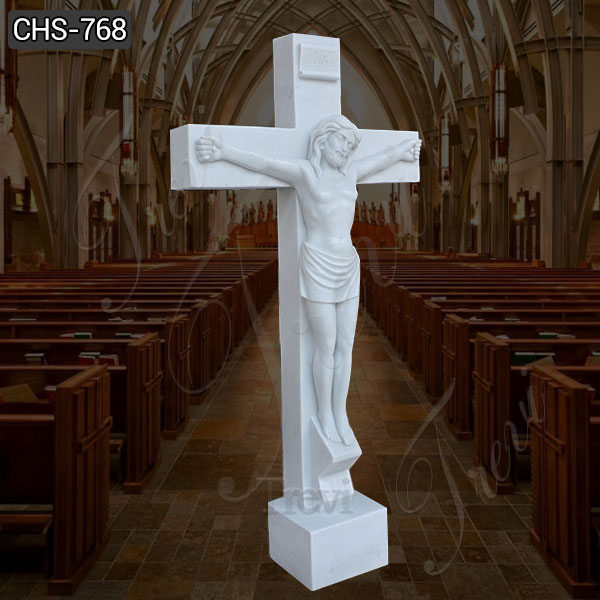 This marble crucified Jesus statue is life size, the height of this sculpture is about  170 cm, and all details of Jesus are hand carved by our experienced marble craftsmen. You could clearly see all the details of our sculpture. After exquisite carving and polishing, Jesus' facial expression and his body are very realistic.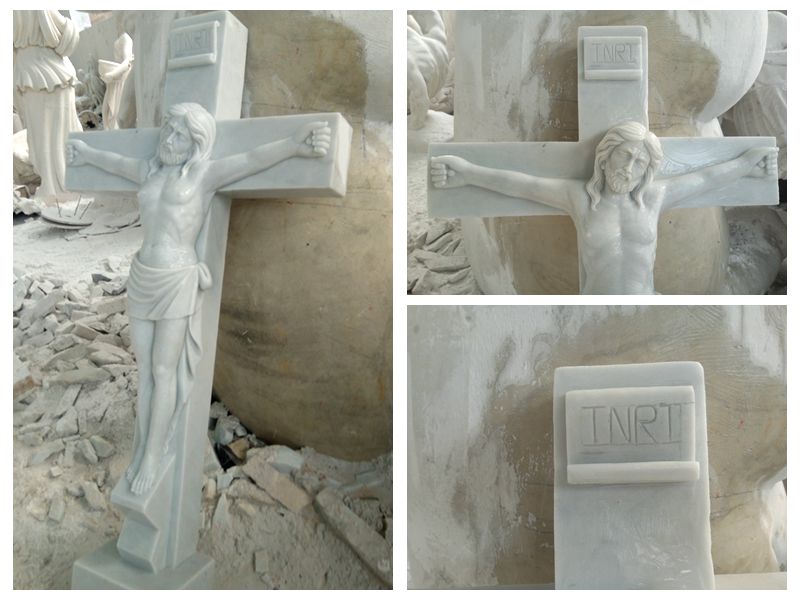 The beautiful religious marble statue is a beautiful piece of art that could put anywhere you want. Our outdoor crucified Jesus statues make beautiful memorials for cemeteries, houses and gardens. Some of our statues are displayed in churches, public buildings, government buildings and even private pastures and gardens. The high quality marble material would make the statue stronger and could be used both internally and externally for many years.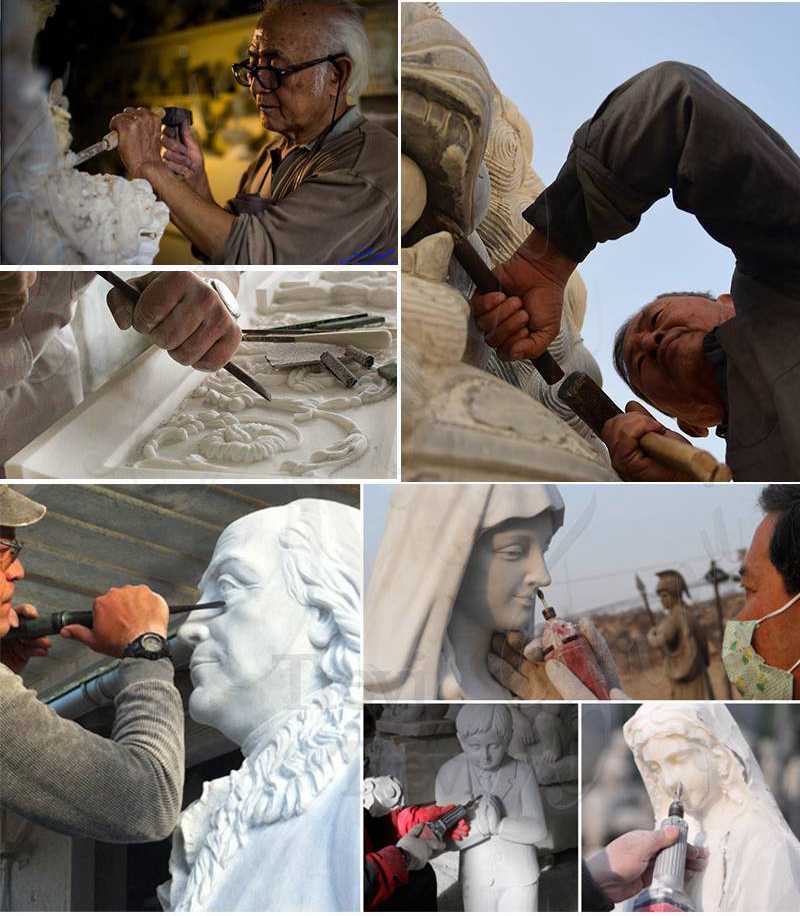 Our Perfect After-sales Service System:
All of our sculpture products are guaranteed, which means that if you find any quality problems when you receive the goods just now, or if you find any quality problems during use, you could always contact our staff. We would solve after-sales problems for you as soon as possible, please rest assured that we have a comprehensive after-sales service system to ensure that we would provide you with satisfactory products and services.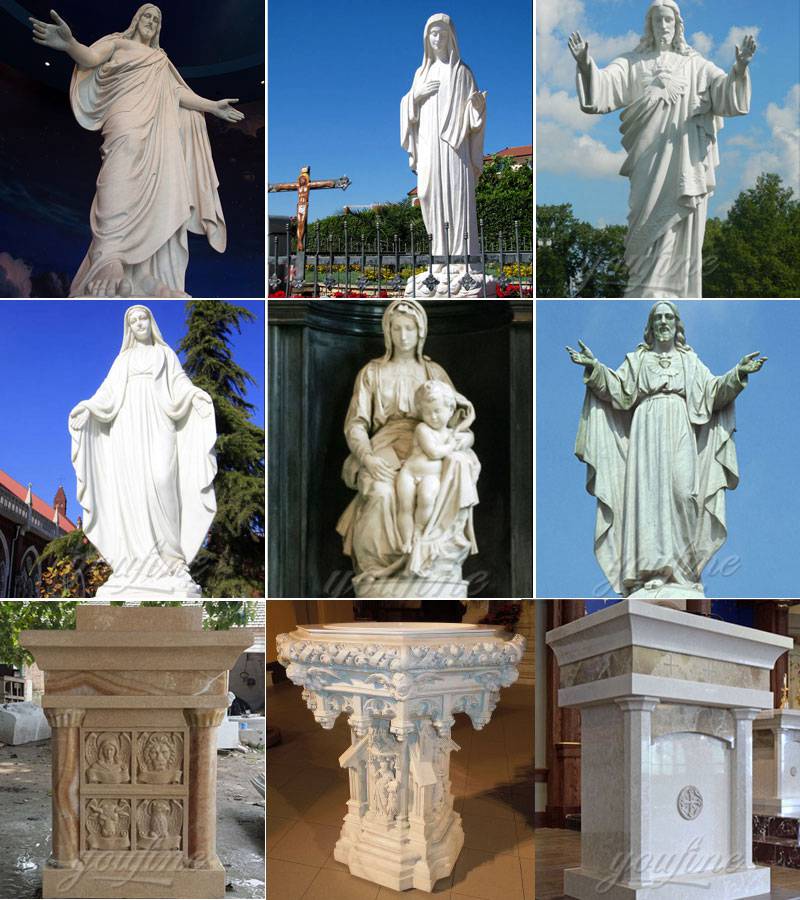 If you are looking for a life size Jesus marble sculpture, please don't hesitate to contact our staff, we would reply you in the shortest time and give you the best price.