The devotion to the Sacred Heart of Jesus, also known as Jesus ' most sacred mind, is one of the most well-known and famous Roman Catholics, representing his divine love for humanity with the physical heart of Jesus Christ.
The Sacred Heart is often portrayed in Christian art as a fiery red heart shining with divine light, stabbed and wound, surrounded by a thorn crown, covered by a cross, and bled. Sometimes the image appears in the Arms of Christ, and his wounded hands point to the heart. The Crown of wounds and thorns hints at the way Jesus died, and the flames represent the transformative power of divine Love.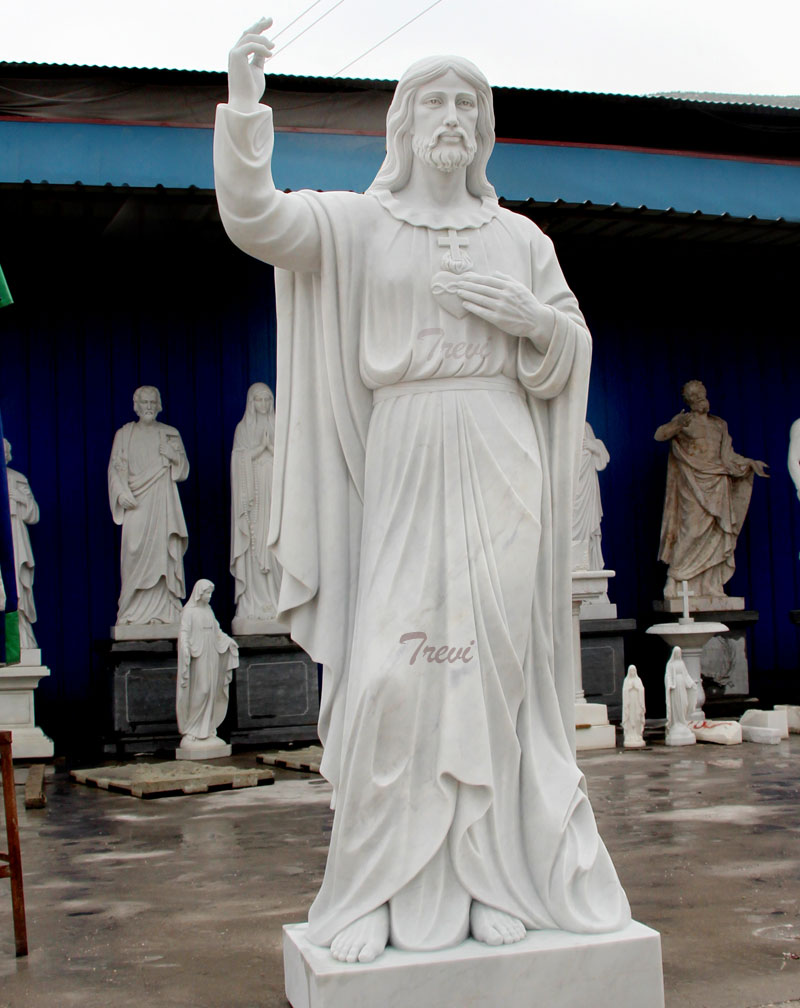 What impact does sacred heart of jesus christ sculpture have on today's society and culture?
To the student of history this Man among men stands first, foremost, and alone, as a directing personality in the world's progression. Mankind has never produced a leader to rank with Him. Regarded solely as a historic personage He is unique. Judged by the standard of human estimation, Jesus of Nazareth is supreme among men by reason of the excellence of His personal character, the simplicity, beauty, and genuine worth of His precepts, and the influence of His example and doctrines in the advancement of the race. To these distinguishing characteristics of surpassing greatness the devout Christian soul adds an attribute that far exceeds the sum of all the others—the divinity of Christ's origin and the eternal reality of His status as Lord and God.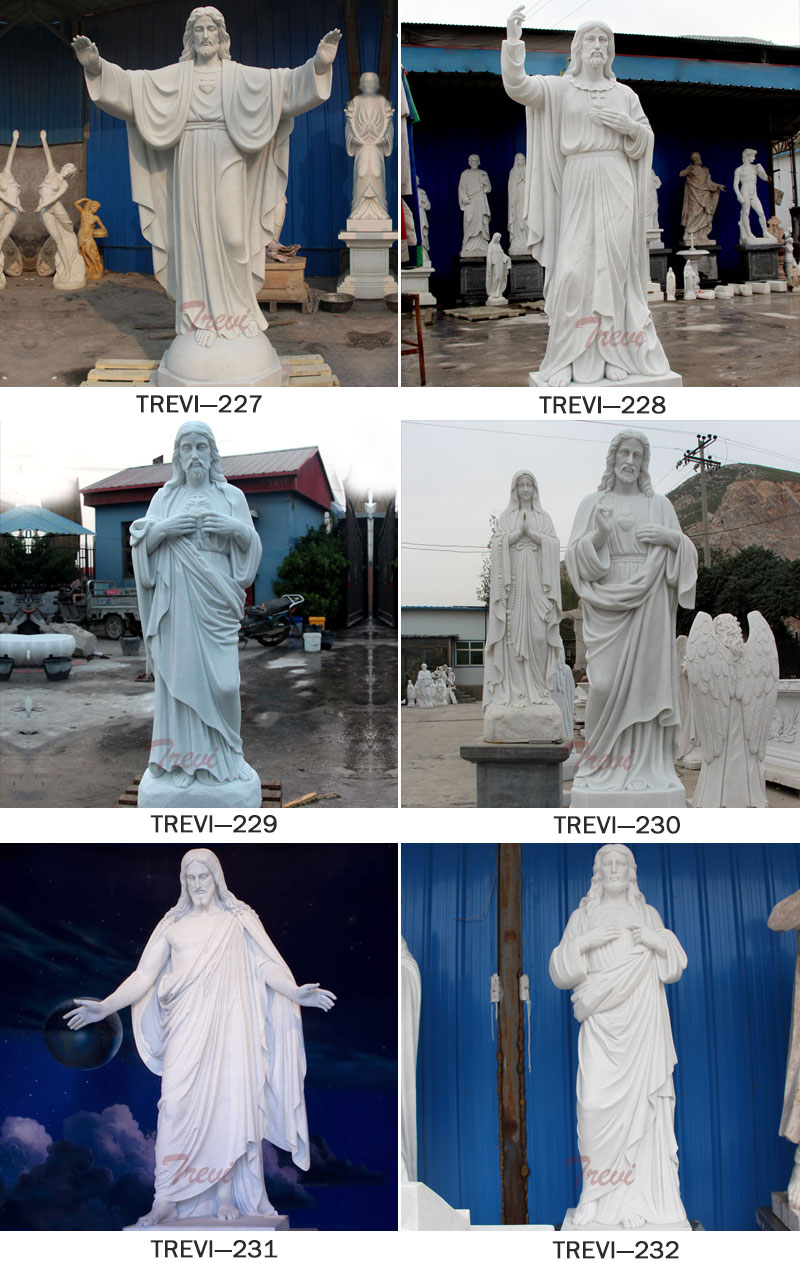 The Advantages of The Religious sacred heart of jesus christ sculpture made by You Fine Sculpture Factory
You Fine Sculpture Factory works on mainly marble statues,especially the religious. We have the enough and rich experience on religious statues ,Also we factory choose the superior marble material and have the faith in doing the incomparable sculptures for our customers. Our sculptors is good at the details on statues too, so we can do the 1:1 Christ Statue according to customers request.