Introduction of Sacred Heart Factory:
The Sacred Heart factory is often depicted as a flaming heart in Christian art. The Sacred Heart shone with divine light and was surrounded by a crown of thorns. Of course, it would also be covered with a cross, in a state of bloodshed. The Sacred Heart of Jesus is a well-known Christian devotion. And there are scars and flames on the Sacred Heart, expressing Jesus' great love for the world. At the same time, it appeals to the world to make amends for their sins and to love each other. This kind of salute is mainly used in the Roman Catholic Church, Anglicould Church, and Lutheran Church.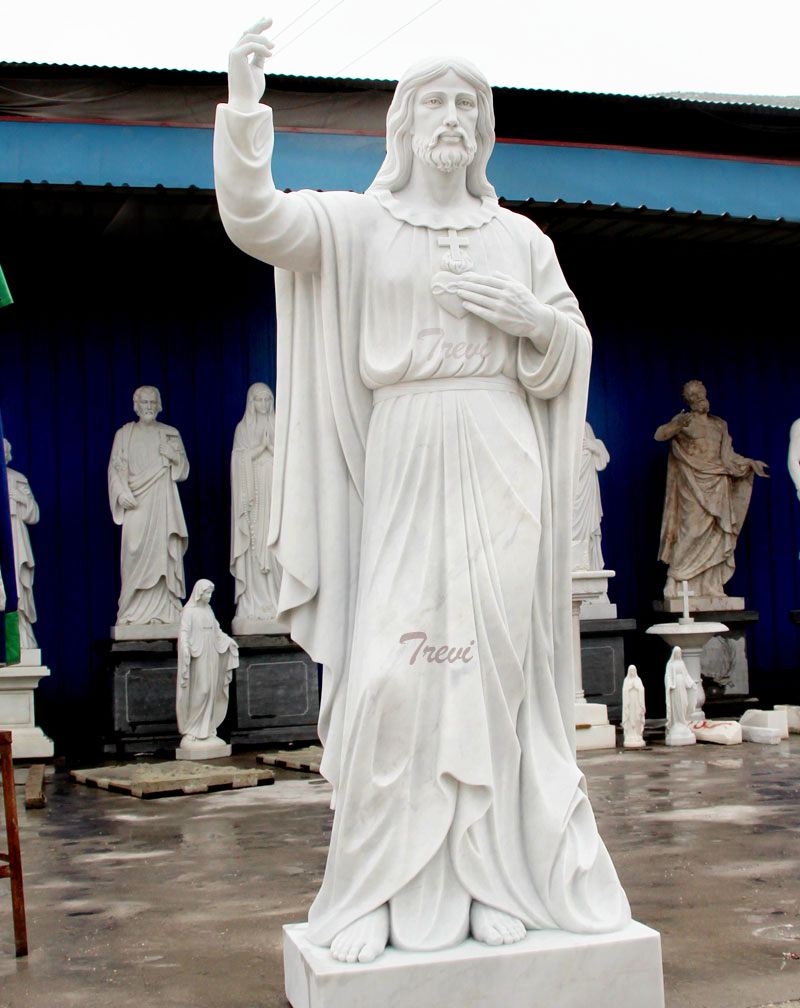 Sometimes the image of the Sacred Heart appears in the arms of Christ, with his wounded hand pointing to the heart. Also, the wound of the Sacred Heart and the crown of thorns allude to the manner in which Jesus died, while the flames represent the transformative power of divine love.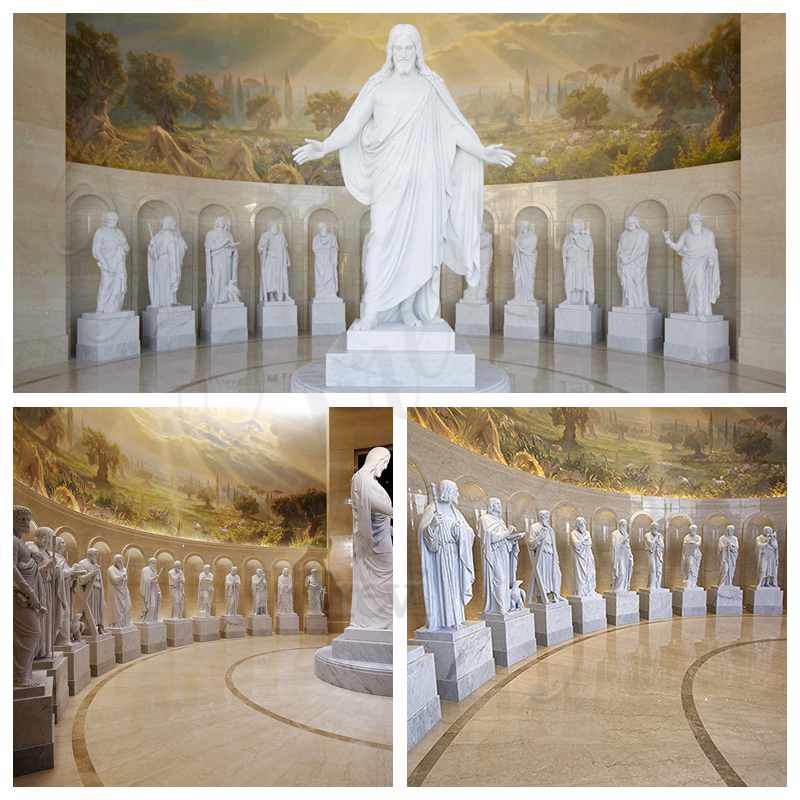 Implications for Today's Society and Culture:
For historians, first of all, Jesus is the most important, and the only, guiding figure for the progress of the world. Humanity has never produced a leader who could be side by side with him. As a historical figure alone, he is unique. By human standards, Jesus of Nazareth is supreme among men because of his outstanding personality. Moreover, the ideas of his teaching are simple and have real value. Moreover, his example and teachings had a major influence in advancing human progress. In these salient features that transcend great races, devout Catholics figure to change the world.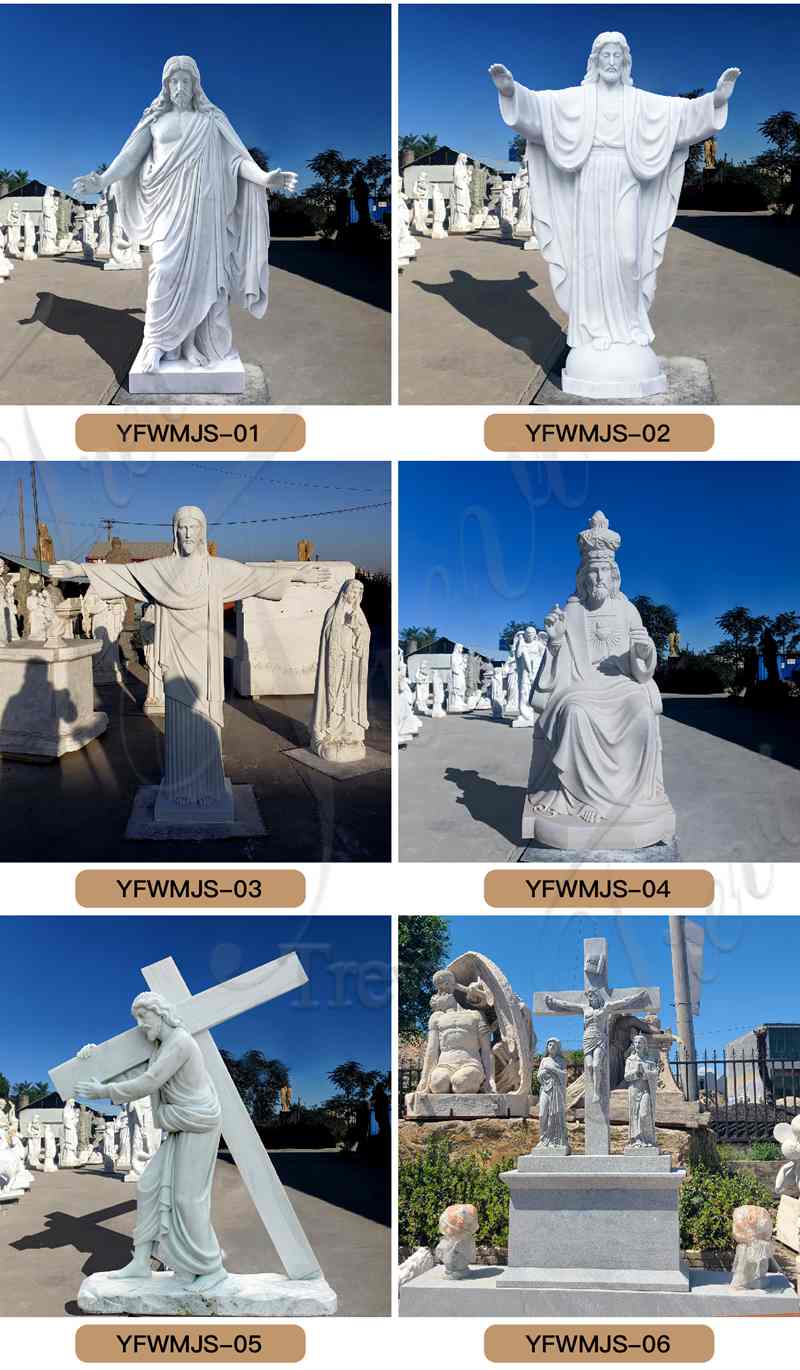 Advantages of Trevi Sculpture Factory:
Trevi Sculpture Factory mainly produces marble statues, especially religious statues. We have enough experience in religious statues, and our factory chooses high-quality marble materials. And Trevi has the confidence to make unparalleled sculptures for our clients. Our sculptors are also good at the details of the statues, so we could make 1:1 Christ statues according to the client's request.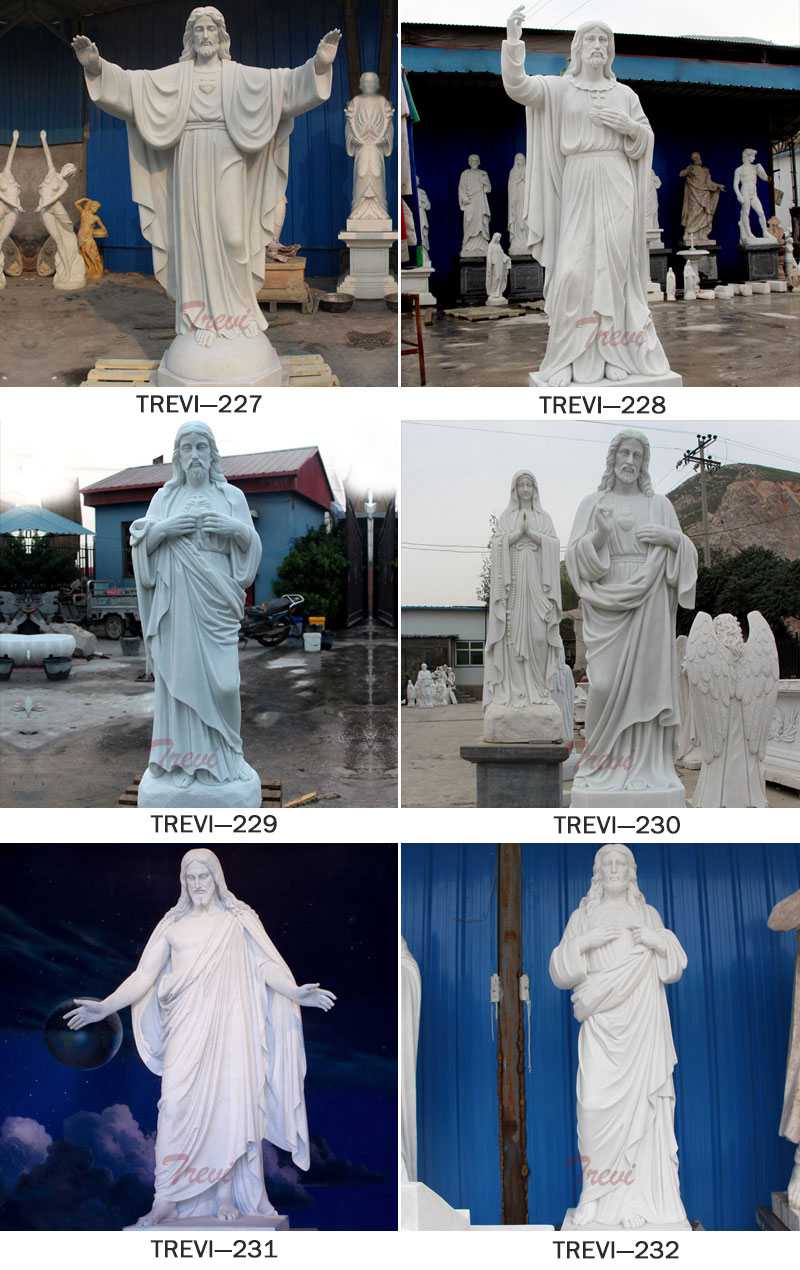 If you are looking for these wonderful sacred heart statues, please contact us today. Trevi has different kinds of sculptures of marble Catholic figures.