There is no doubt that white marble statue of Jesus is the ideal way to commemorate the Son of God. The Sacred Heart Jesus Christ White Marble Statue we chose is the heirloom quality of indoor or outdoor garden statues, available customize in a variety of sizes.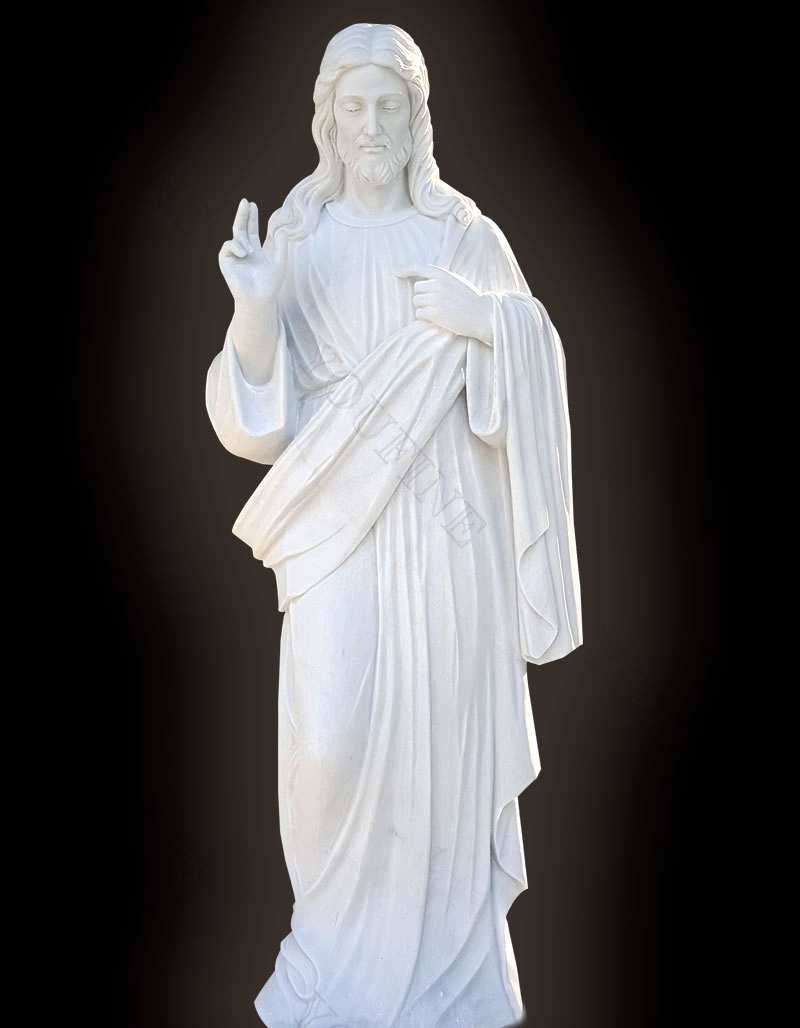 This popular statue design Sacred Heart Jesus Christ White Marble Statue depicting the Sacred Heart Jesus. Devotion to the Sacred Heart could be defined as a dedication to the heart of this lovely Jesus Christ until this heart represents and recalls his love; or the same thing, dedicated to the love of Jesus Christ, because of this love he was recalled and symbolized by his flesh. This statue will be a wonderful religious gift.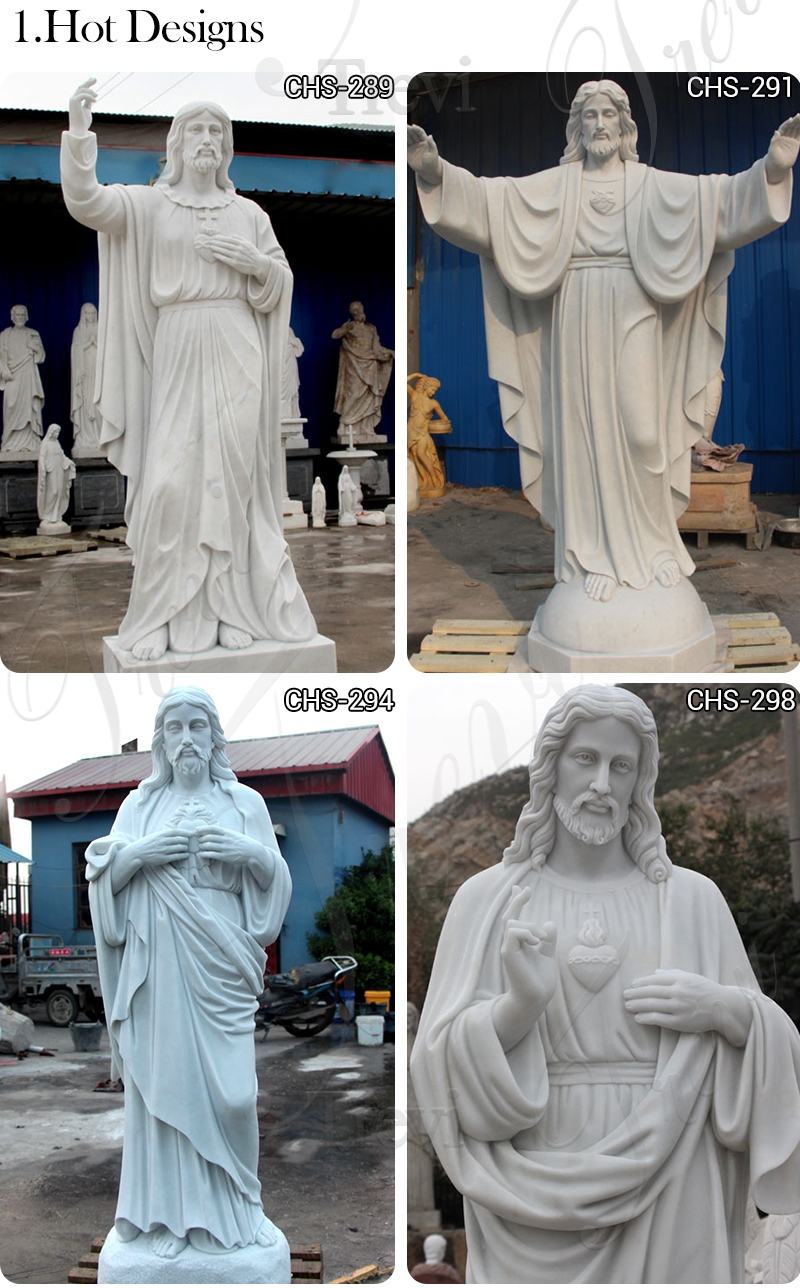 Here at Trevi Art Gallery, we have mainly five kinds of church sculpture. Popular religious figure statues, which including Virgin Mary Statues, Jesus Statues, Our Lady of Fatima, Our Lady of Lourdes, Our Lady of Grace, Our Lady of Carmel, Holy Family, Saint Joseph, Saint Anthony, Saint Michael, etc. Marble Altar Statues, Marble Pulpit Statues, church font statues and relief sculptures.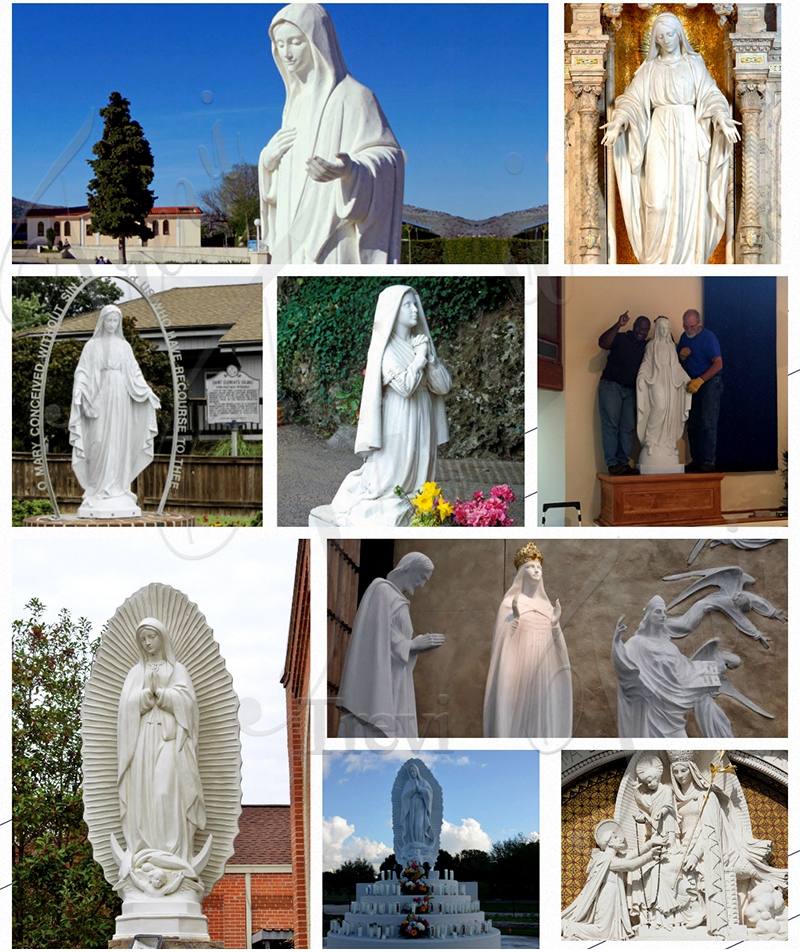 Trevi Art Gallery has the most professional worker teams. Our marble sculptor has concentrated on making all kinds off marble sculptures for 30 years, and having rich experience in carving. They could get each detail of our Sacred Heart Jesus Christ White Marble Statue perfectly, giving you a wonderfully artwork.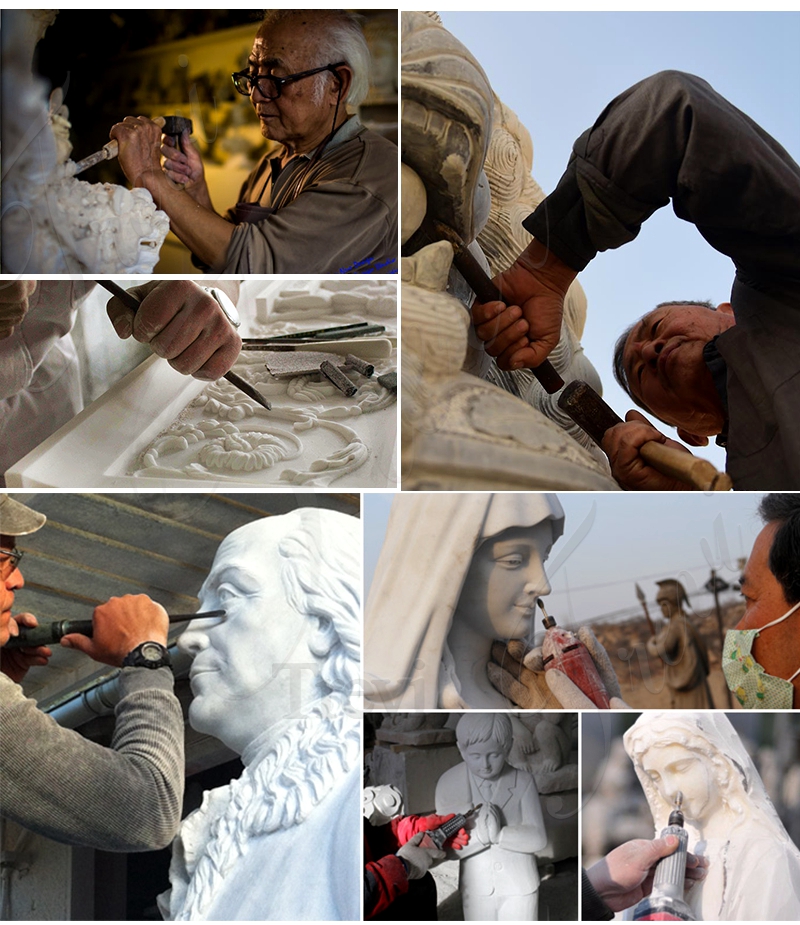 As we all know, Jesus is one of the important figures in Christianity, so there are many church sculptures about the image of Jesus. Here at TREVI Art Sculpture, you could choose the statue of Jesus you want, we could even customize the statue of Jesus for you, contact us to learn the price about the Sacred Heart Jesus Christ White Marble Statue quickly.