Holy Family Statue is a Christian sculpture by master artist Timothy P. Schmalz depicting Jesus, Mary and Joseph portrayed in perfect harmony, love, and peace. It is a true celebration of the purity of love.
This solid marble stone cast is left in its natural Carrara white color and is mounted on a solid black stone base. Timothy personally sculpts every original small masterpiece complete with his signature or monogram. Each replica is detailed by hand to the exacting standards of this modern-day master sculptor.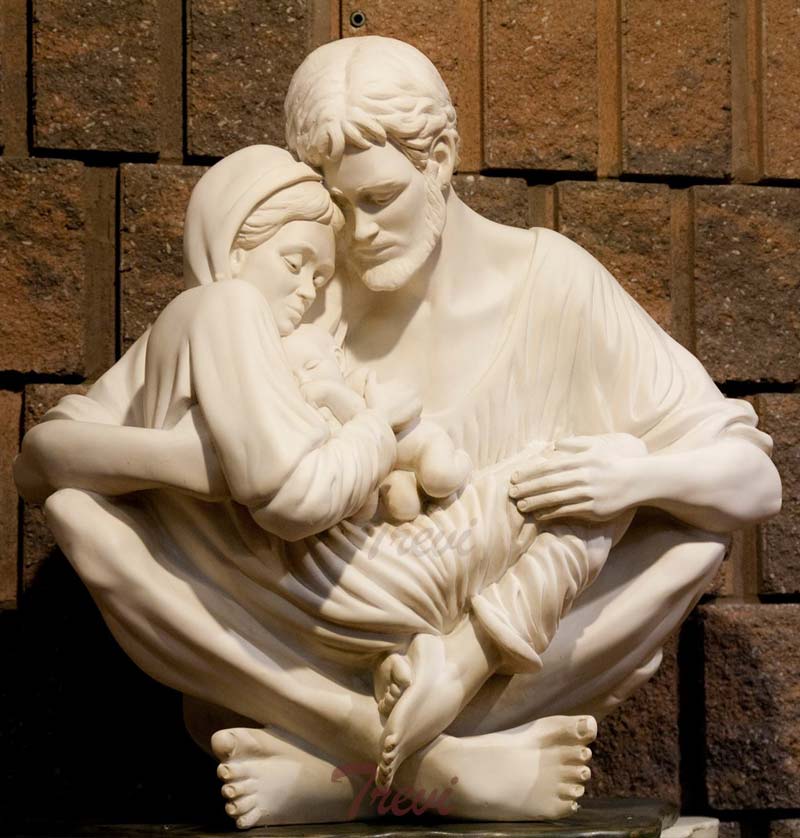 We have a large collection of religious statues holy family in our inventory. Holy Family Statue A Quiet Moment statue is one of our most popular holy family statues. We also have a collection of other catholic saint statues, such as Jesus, virgin mary, st Michael archangel, etc.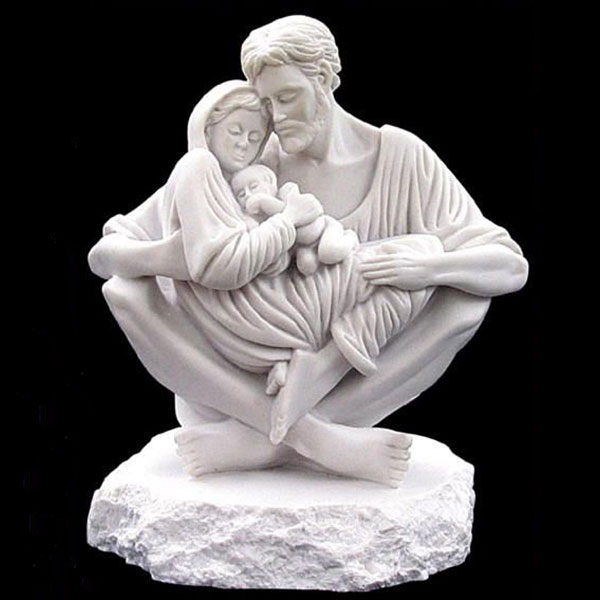 If you're looking for a particular church marble religious style or other furnishings that are unique to your requirements, our designers can work with you to create custom pieces that reflect the individual atmosphere of your church or courtroom. We can also restore old church furniture.