A Quiet Moment Statue Introduction:
A quiet moment statue is consisting of Jesus, his mother Mary, and his adoptive father Joseph. Then the Trevi Holy Family statue is a very realistic reproduction of a happy family. This is a scene depicting Jesus' childhood. The Virgin Mary and Jesus are in the arms of Joseph, and they are dependent on each other.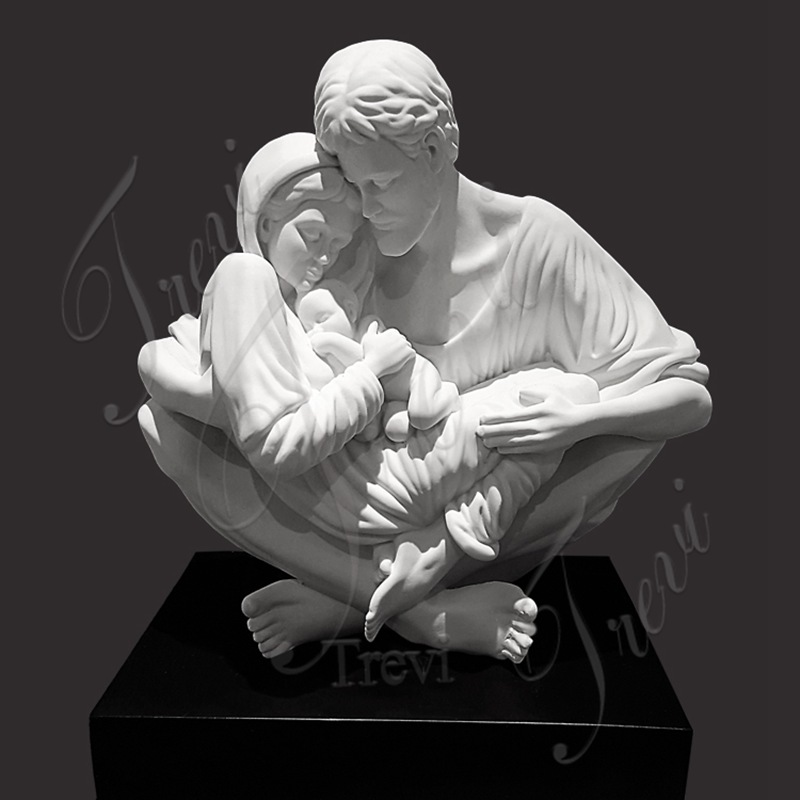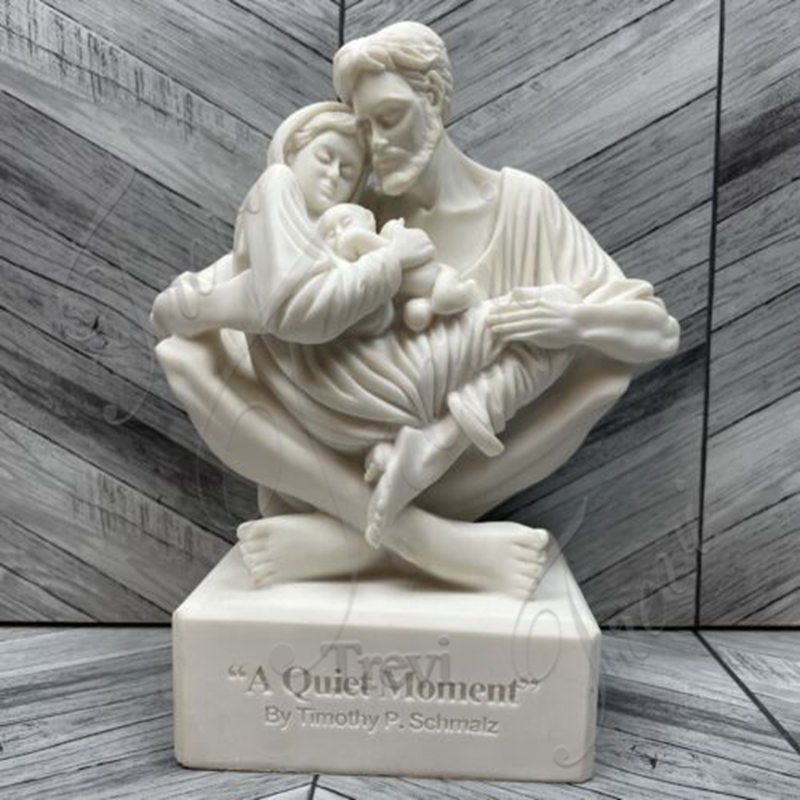 Trevi used high-quality marble to carve this wonderful scene. In particular, our artist is a devout Catholic, so our marble Holy Family statue is very detailed. In particular, this sculpture is carved out of a whole piece of marble. The expressions of Mary and Joseph are also very vividly carved.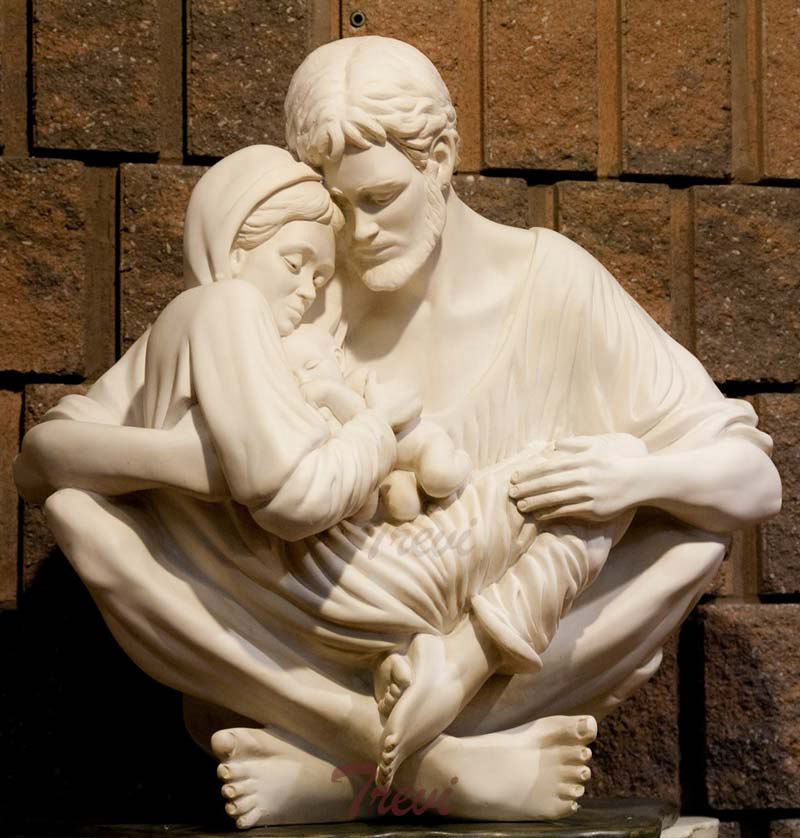 Artist Timothy Schmalz:
Timothy Schmalz is a Canadian sculptor based in St. Jacobs, Ontario, Canada. He focuses on religious figures and also has many public works. Schmalz is known for his Homeless Jesus, which he created in response to street homelessness. A Quiet Moment is by master artist Christian sculptor Timothy Schmalz. Quiet Moments is one of Timothy Schmalz's most popular sculptures.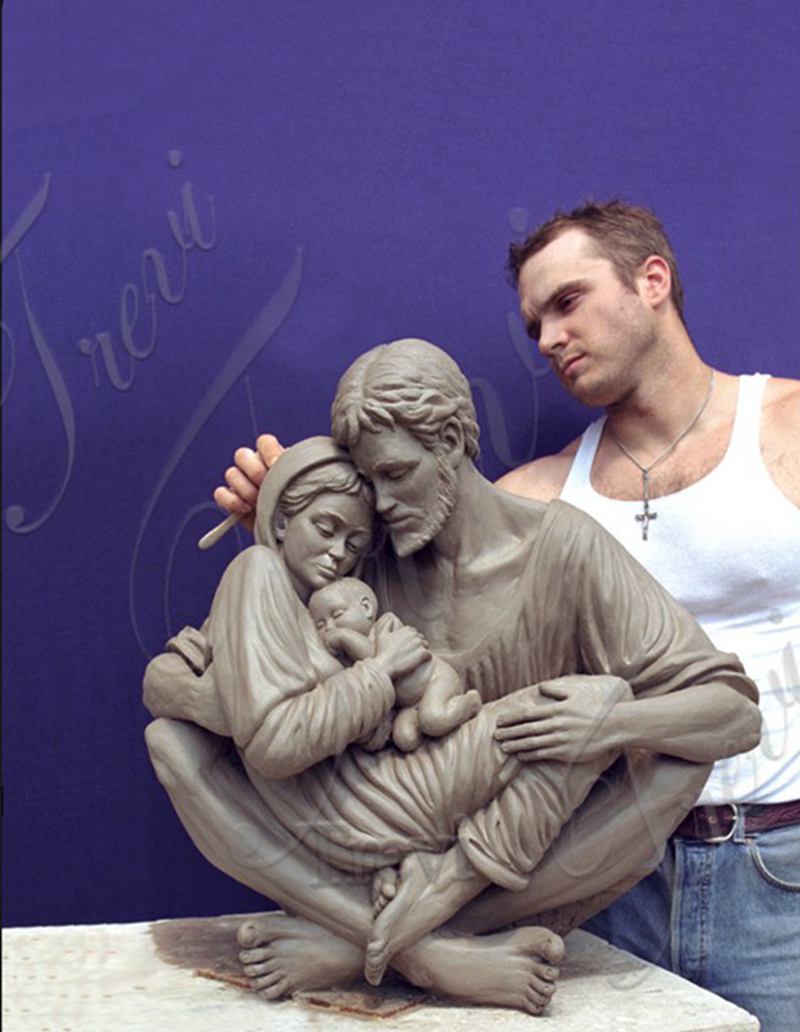 The sculpture depicts the love and peaceful life of Jesus and Mary Joseph in perfect harmony. This is true pure love. Trevi would provide you with the highest quality religious sculptures. And, our Catholic sculptures would always be treasured. This pure white religious sculpture has the solid nature of natural Carrara marble. Thus, the sculpture also expresses the permanence of family intimacy.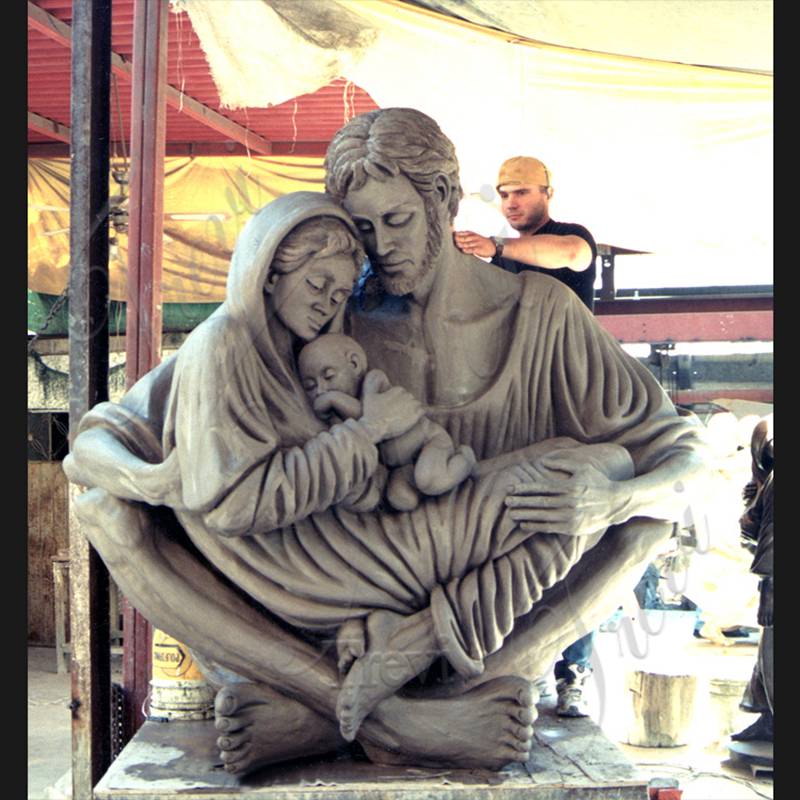 History of the Holy Family:
In the 17th century, the Catholic Church began to commemorate the family's Holy Family Day. The Holy Family of Jesus, Mary, and Joseph is seen as a model family. In 1893, Pope Leo XIII made Sagrada Familia an official festival. Holy Family was originally the first Sunday after Epiphany, but since 1969 it has been changed to the first Sunday after Christmas.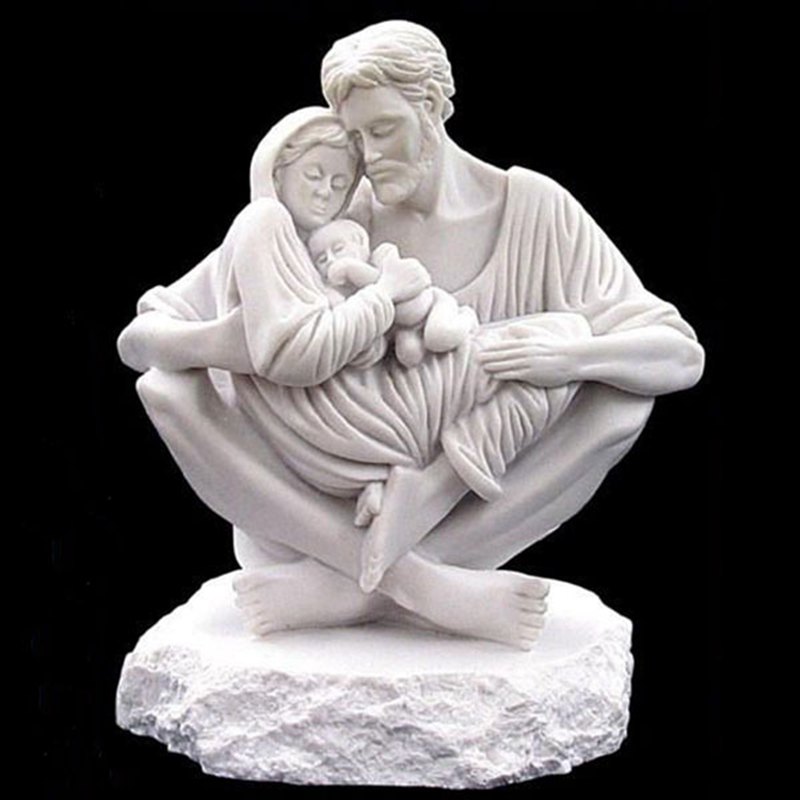 Exquisite Gifts:
A quiet moment statue that perfectly depicts the purity of love found in the Holy Family. This is a great gift for a christening, mother's day, father's day, and Christmas. a quiet moment statue is a real masterpiece and an inspiring gift. Since then Tim has recreated several images at different scales. Replicas of this a quiet moment statue could be found in countless places, especially in churches, schools, etc. everywhere.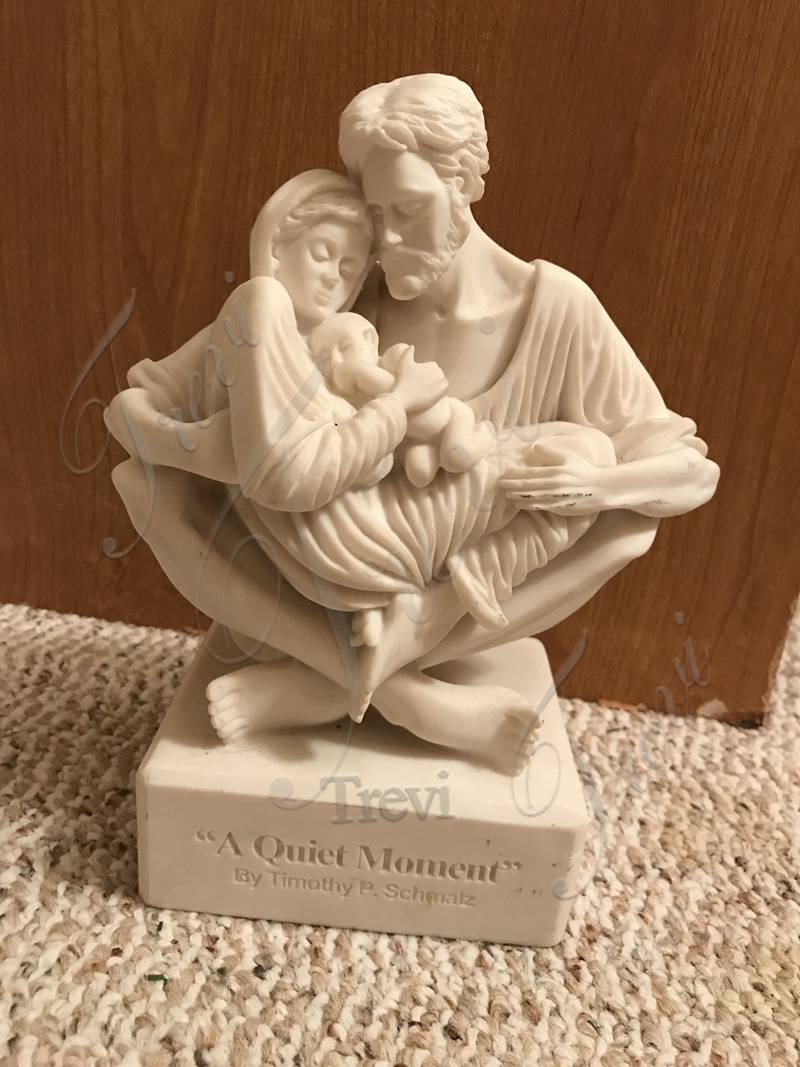 Made of High-quality Marble:
Trevi has a wide range of high-quality marbles. Especially our factory is located in Quyang, Hebei, the famous hometown of sculpture. So we have a stable marble stone factory. We have a wide range of marble types, all of which are made of purely natural stone. Therefore, we could customize the marble Holy Family statue with different stones for you. Of course, we also have high-quality Carrara white marble. Each Catholic figure sculpture would be hand-carved by Trevi's lead artist. Each sculptural artwork is hand-carved to exacting standards.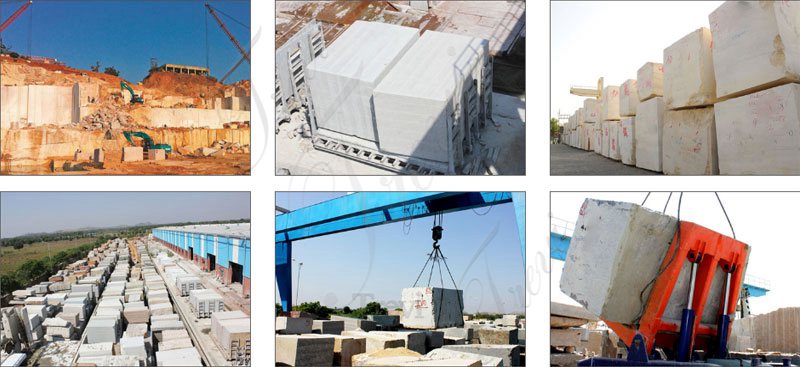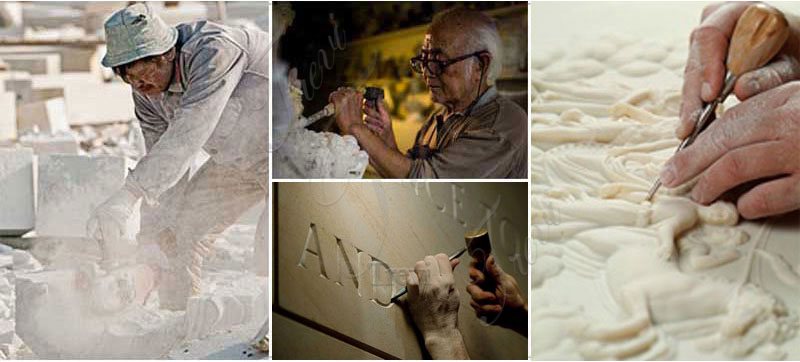 Different Types of Religious Sculptures:
Trevi Factory has a large inventory of religious statues of the Holy Family. The Sagrada Familia is one of our most popular Sagrada Familia statues. We also have a collection of other Catholic saint statues such as Jesus, the Virgin Mary, St Michael the Archangel, and more. Of course, we also offer customization, you could tell us the type of sculpture you want. Trevi is sure to meet your needs.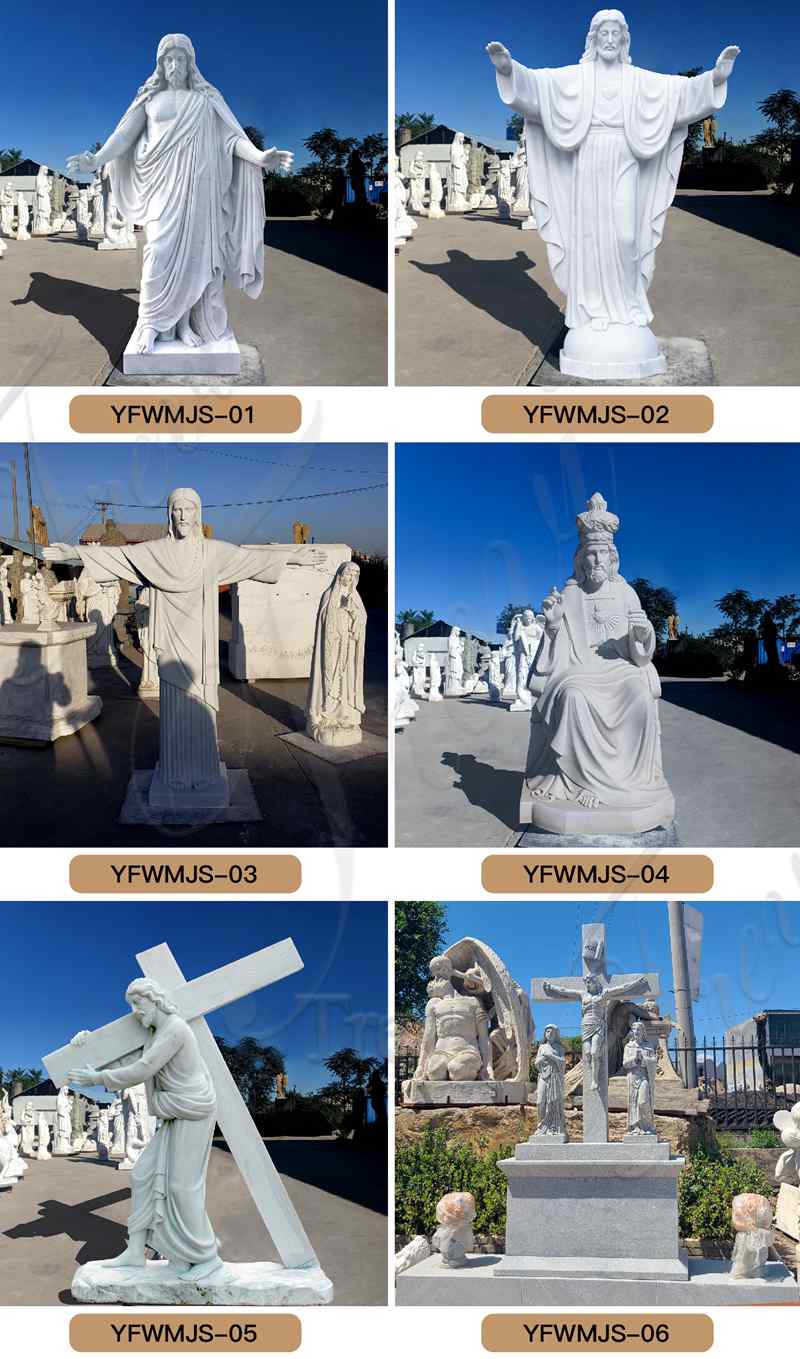 If you are looking for a specific church marble religious style sculpture. Trevi Factory Designers could work with you to create a unique type of custom sculpture for your church or home. If you like this sculpture, please contact us immediately.