Introduction to Altar Table:
As a professional supplier of Catholic church altars, Trevi has provided custom altars for churches in many countries and regions. We insist on using high-grade natural marble as raw material, and every detail of the altar is hand-carved by our top artists. So our marble altars have been appreciated by many customers, and many churches have cooperated with us many times. If your church needs a custom high-quality altar, Trevi is the perfect choice for you. Of course, if you want to place an altar in your home, we also have corresponding designs for you to choose from.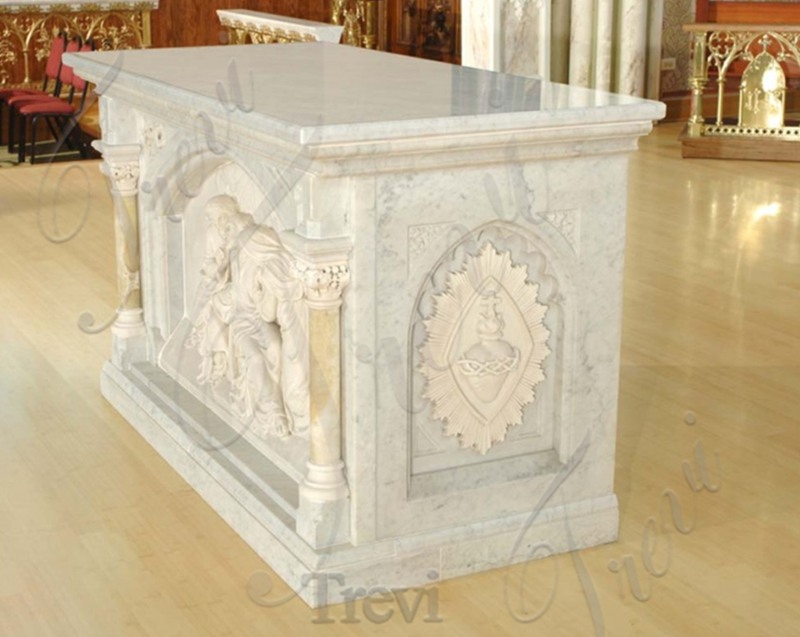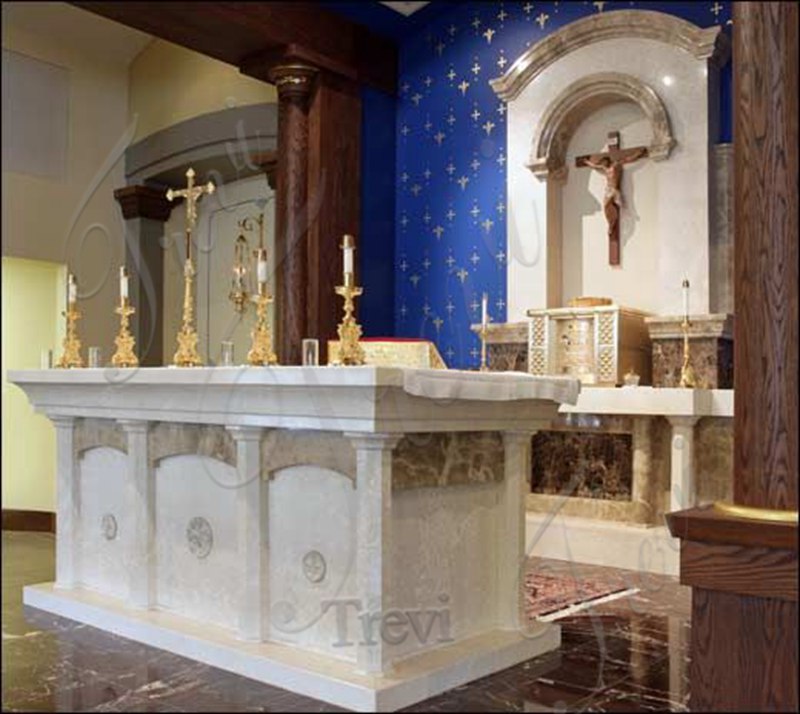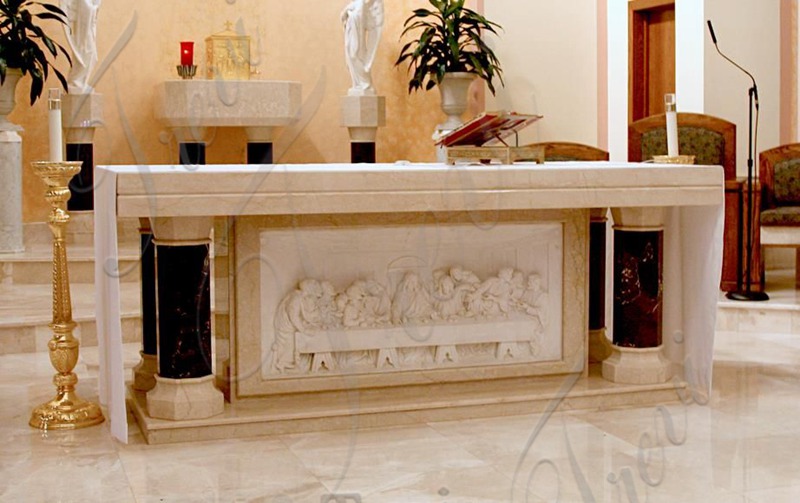 The Function of the Altar Table:
Early altars were made of wood and stone. From the Middle Ages to the Second Vaticould Council, Catholic church altars were mostly made of stone. Also, these altars are in the shape of a long table. They are divided into four parts: tabletop, table body, stone pillar, and base. Relics such as bones and relics would be placed in the secret compartment of the altar.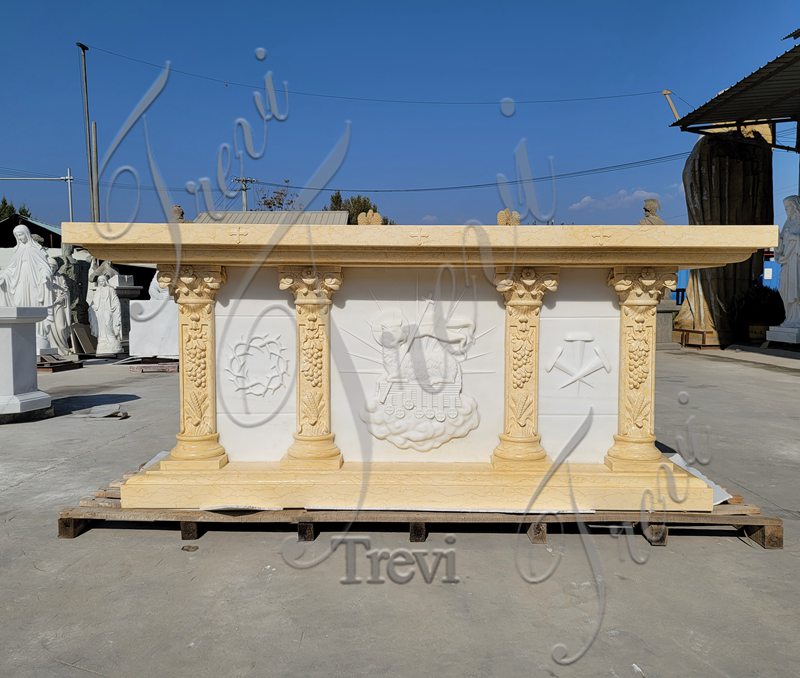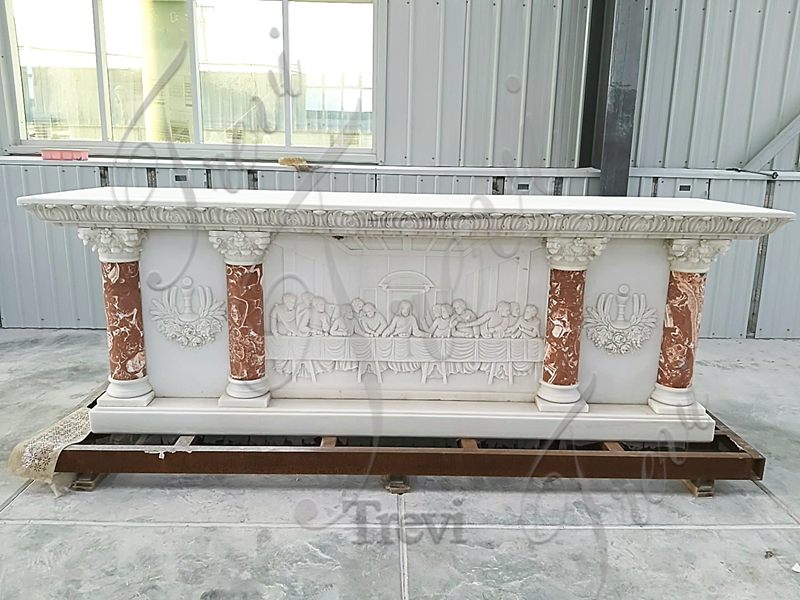 Usually, the altar table is located at the highest point of the church, near the east wall. But many churches have separate altars. Trevi specializes in the customization of marble altars. All our altars are made of pure natural A-grade marble. If you choose an altar from Trevi, then your marble altar table choice is both artistically appreciated and of high quality.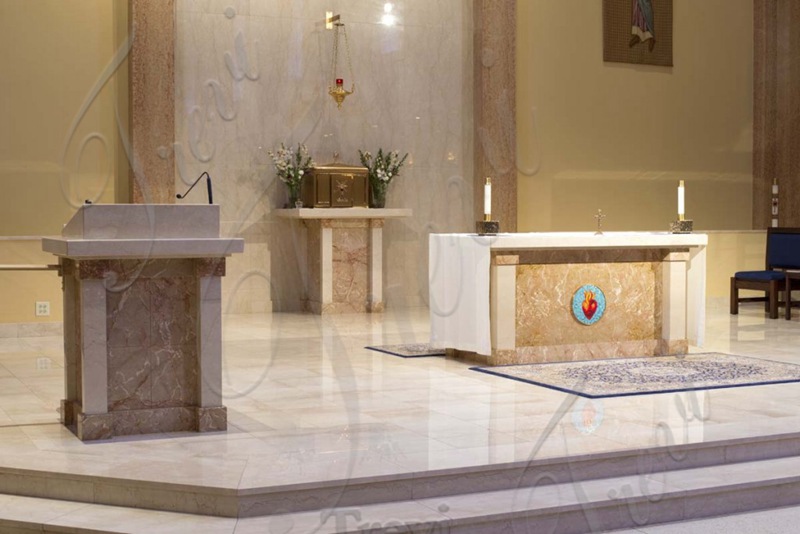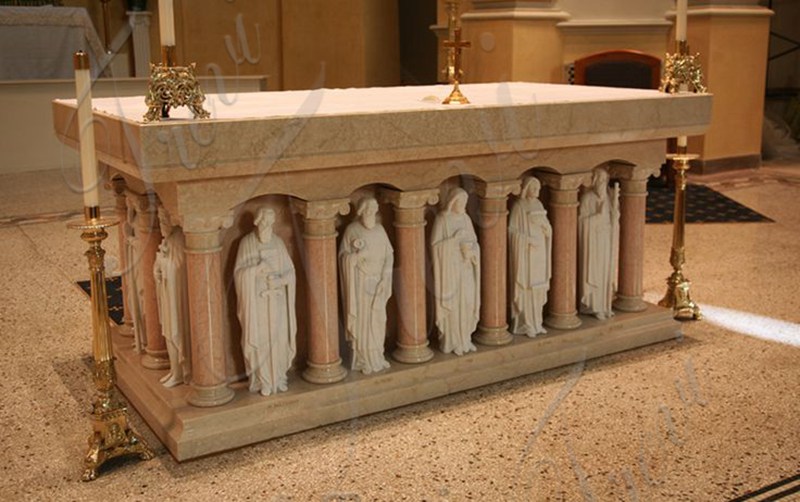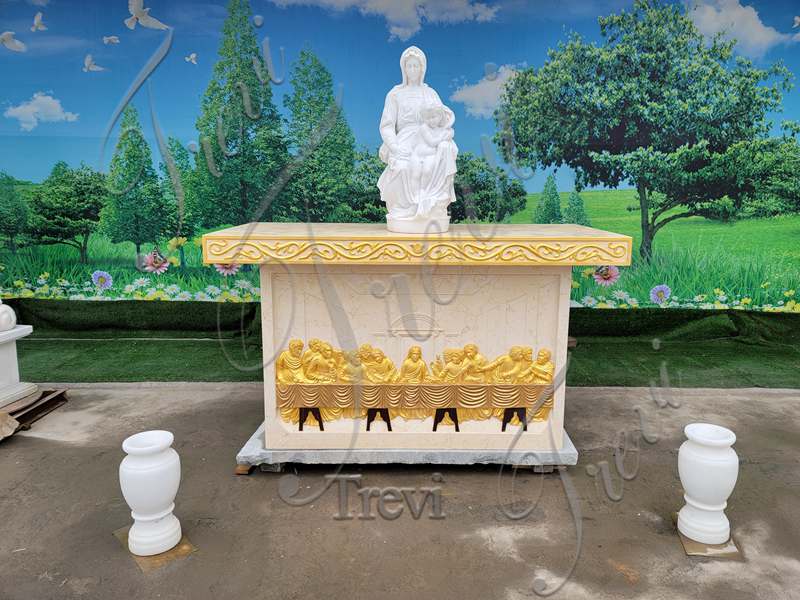 More Marble Altar Options:
As a sculpture factory engaged in carving marble Catholic church altars artworks for 39 years. Our artists could provide you with more catholic church-related items. Statues of religious figures, marble religious reliefs, pulpits, baptismal pools, and other religious items. Of course, we have a wealth of designs for you to choose from. And, we also provide custom service, our artists could design and effect displays according to your placement.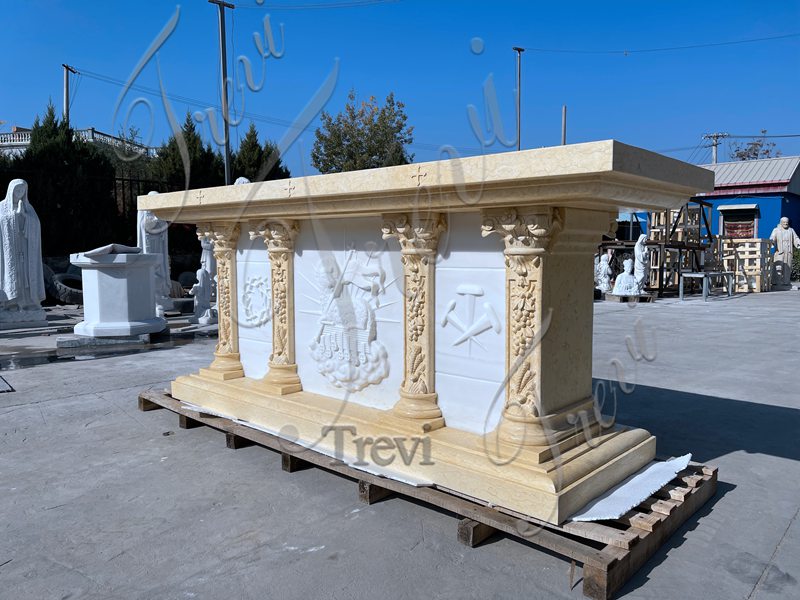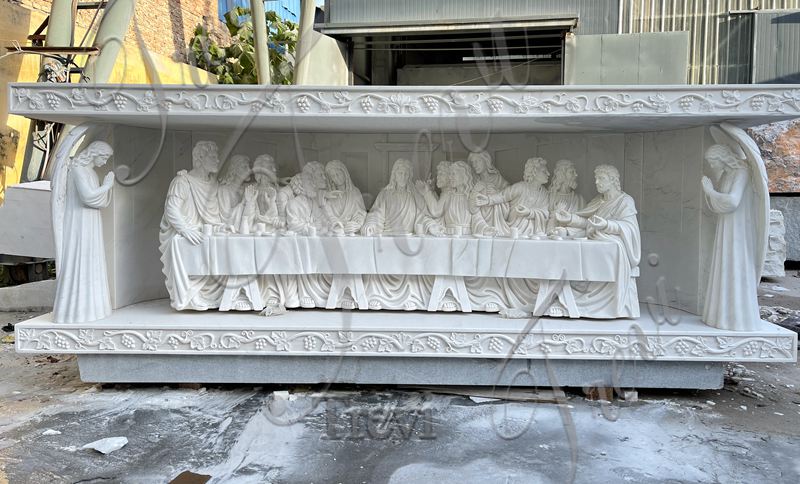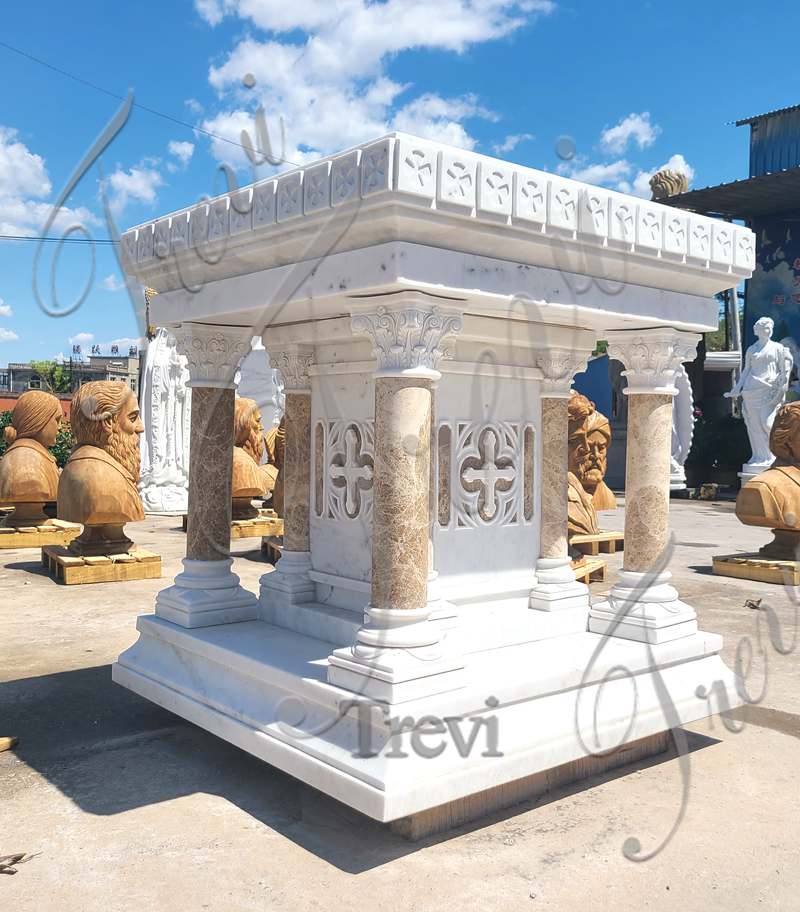 Trevi is a marble religious sculpture manufacturer, all our products are factory direct. Therefore, you would be able to get high-quality products at the best price. If you want quality church supplies, feel free to contact Trevi.