Marble Altar Details:
As we could see that this product for sale is a beautiful marble altar. There are two angels on either side of this marble altar. They bowed down to each other, like the guardians of the altar. The entire altar is composed of two colors, chicken blood red, and white so that the whole is not monotonous. Beautiful is the hallmark of our marble altar. The use of natural marble not only enables a long service life but also makes its surface extremely beautiful.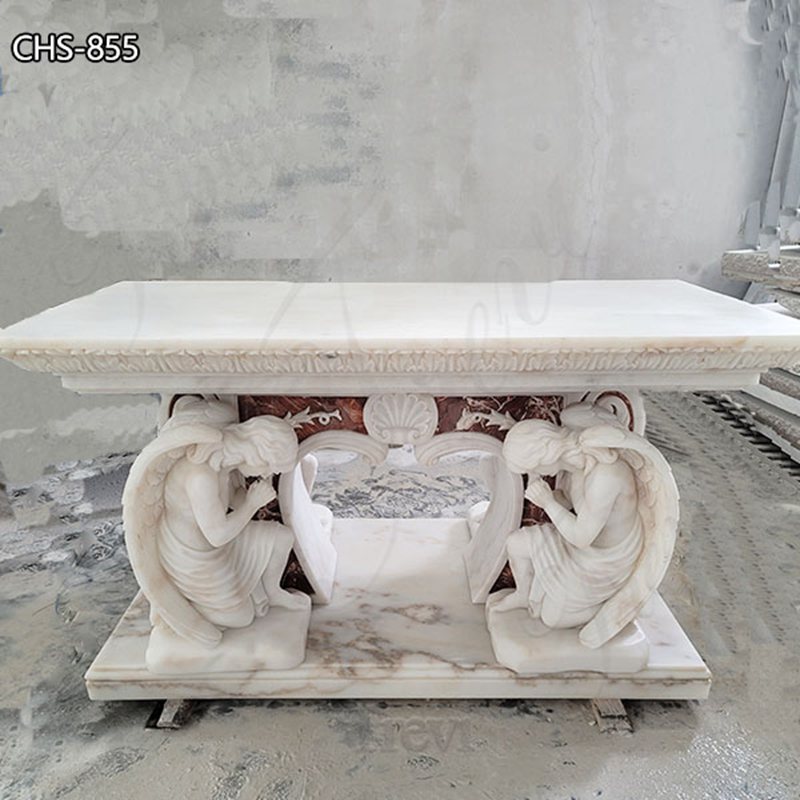 Natural Marble Materials:
Our marble altars are all made of natural marble. What we usually use is natural marble from Hunan and Sichuan, China. These natural marble stones have great density and beautiful veins. Therefore, the marble sculptures made of them have strong wear resistance and surface effects with natural beautiful veins, which are of great aesthetic value.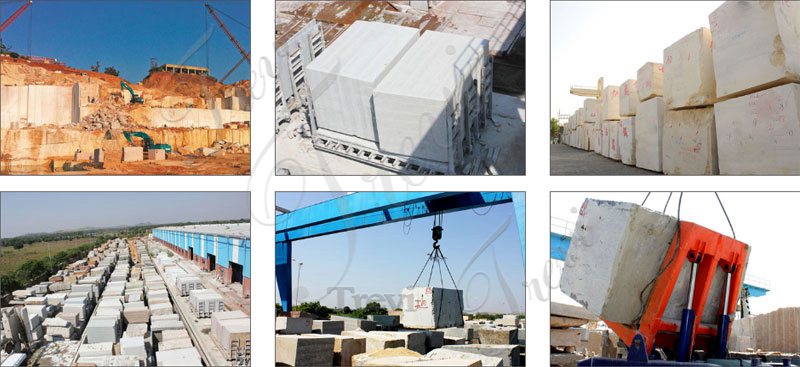 Exquisite Carvings of Marble Altar:
Beautiful sculpture is closely related to highly skilled carving techniques. We have top masters with superb carving skills. They have a passion for carving and treat each work with an attitude of excellence, so they could finally present us with the perfect sculptural art. For example, we could clearly see the lifelike wings on the backs of the angels on both sides of the altar and their distinct hair. In addition, the various flowers carved on the altar are also exquisite. So beautiful carvings on the altar make everyone sees it reluctant to look away.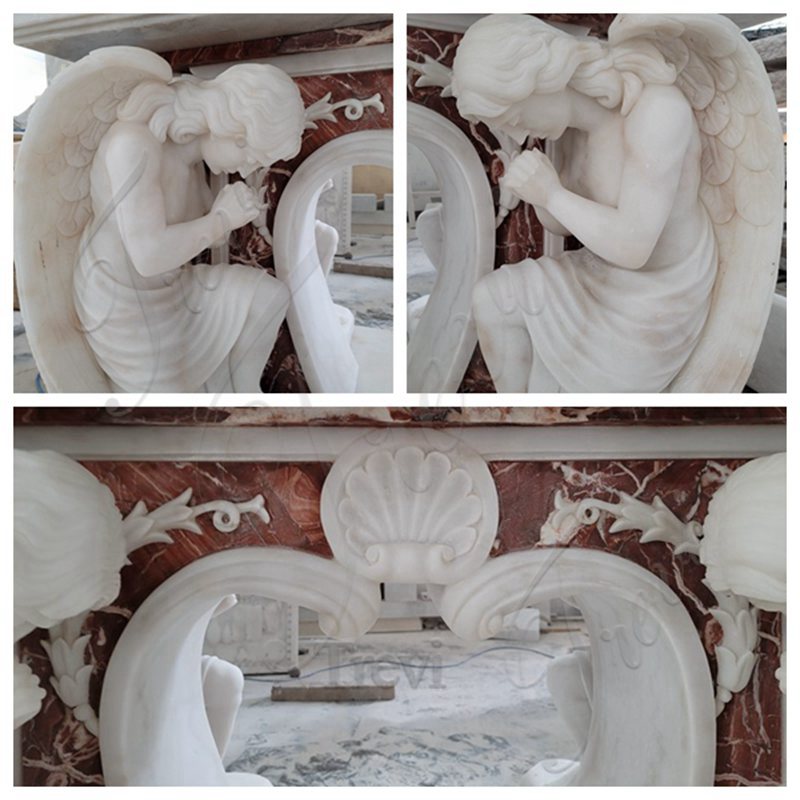 Packaging of Catholic Church Altar:
Strong packaging is one of the most important aspects of church altars designs. Trevi pays special attention to marble sculptures' packaging, often in the form of thick soft foams on the inside and strong wooden crates on the outside. This strong packaging ensures that the marble sculpture arrives at your home intact, with no other uncontrollable factors.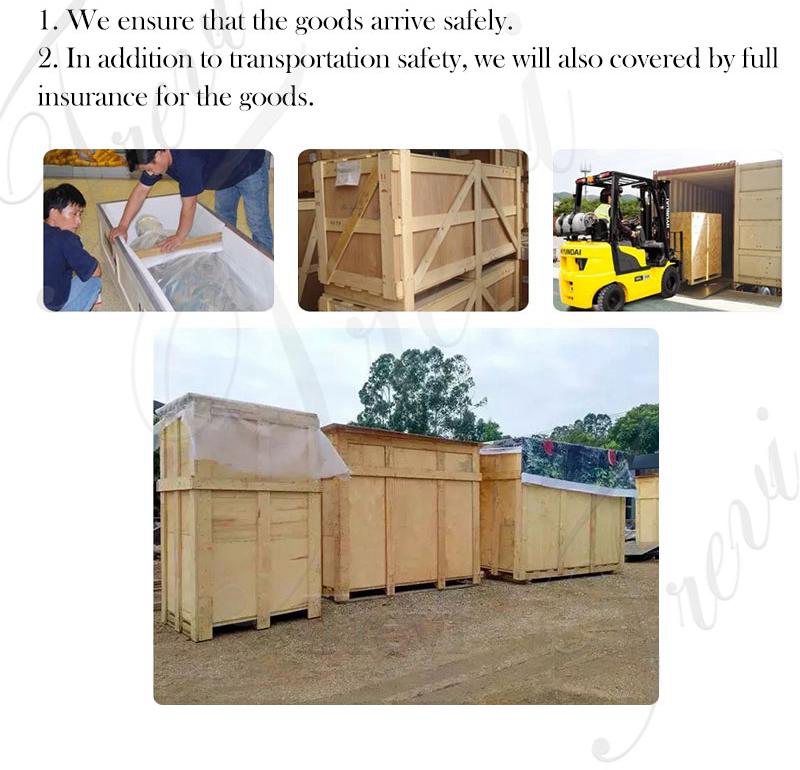 Trevi has strong confidence in providing you with a satisfactory marble Catholic church altar. So, if you are interested in our marble sculptures, please contact us for more information.