Details of Marble Altar:
This white marble altar is for sale. We use natural marble to carve, especially since the details of the altar are exquisite. Delicate reliefs are carved on the surface of the altar. In addition, there is Jesus on the cross above the altar. There is no doubt that this large white altar is recognized by many Catholics.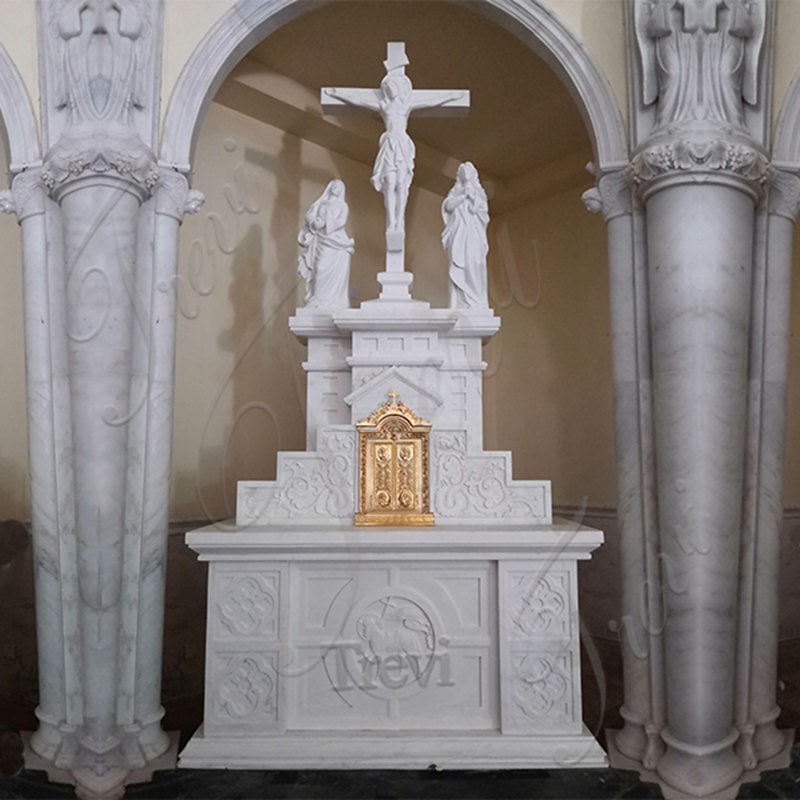 Have Great Artists:
Trevi Art Sculpture has great artists. Therefore, when making any religious sculpture or church product, they pay attention to capturing every detail. And, our artists take every religious statue seriously. Our marble carving skills have been passed down from generation to generation. Also, they are known for their handcrafted craftsmanship. Therefore, we are very detailed in carving the altar of this marble church.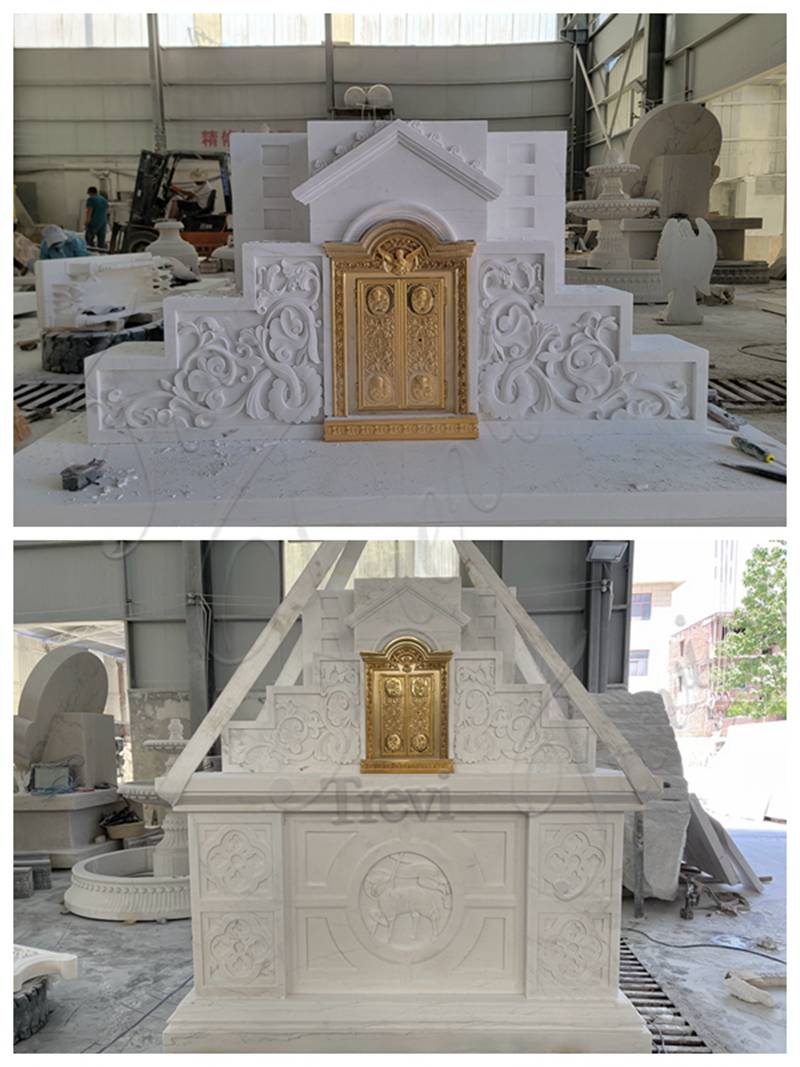 Advantages of Trevi Art Sculpture:
First of all, we are a manufacturer, but not a middleman, we have our own factory. Therefore, we could guarantee to complete the production on time, with the best materials and quality at the lowest profit. Secondly, we have our own team of designers, we could make drawings for you and accept customized products.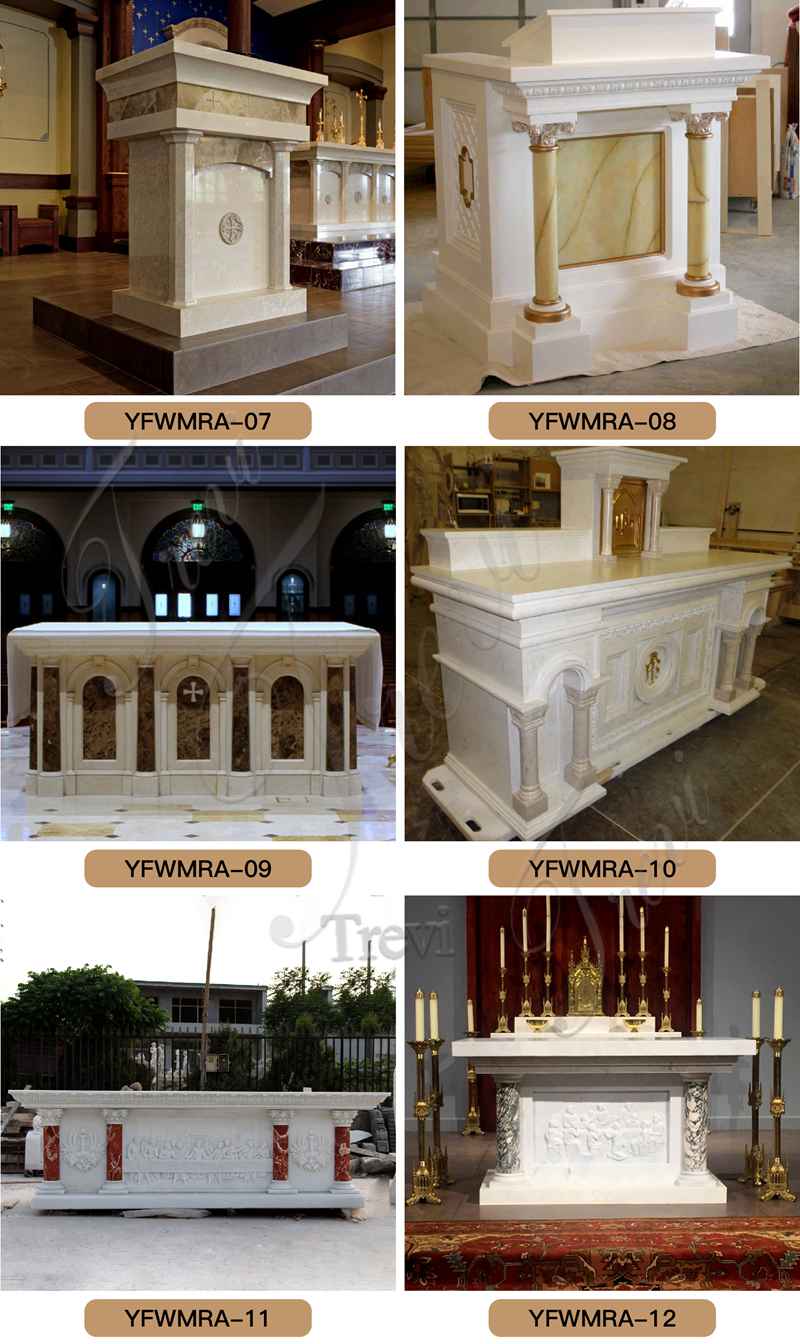 The Role of the Marble Altar:
A high-quality custom marble altar is usually a structure used to pray or sacrifice someone or something for religious purposes or to commemorate an important event. Many churches have altars where weddings, baptisms, prayers, sacraments, and other sacred ceremonies are held. Therefore, the altar is the most sacred place in the church. The altar could be placed not only in the church but also in the home.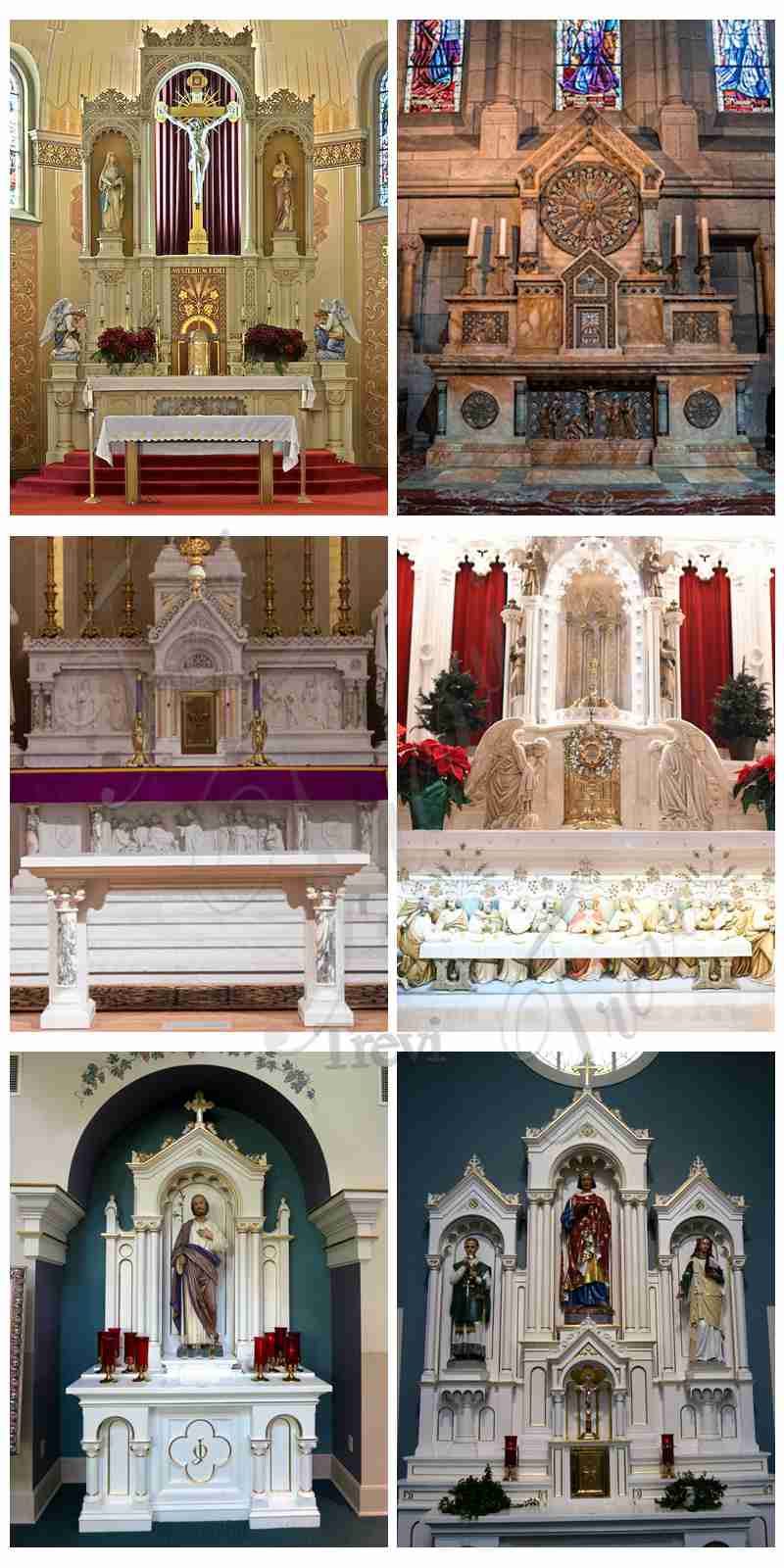 Accept Custom Sizes and Designs:
Because Trevi Art Sculpture is a professional marble carving factory. So we could accept your customized needs. For example, the design of the marble altar, we could make it according to the design you want. Or you choose the design from our factory, if you need to customize your church logo or engrave it on the altar, we could do it. The size, material, and design of all our marble altars could be customized according to your requirements.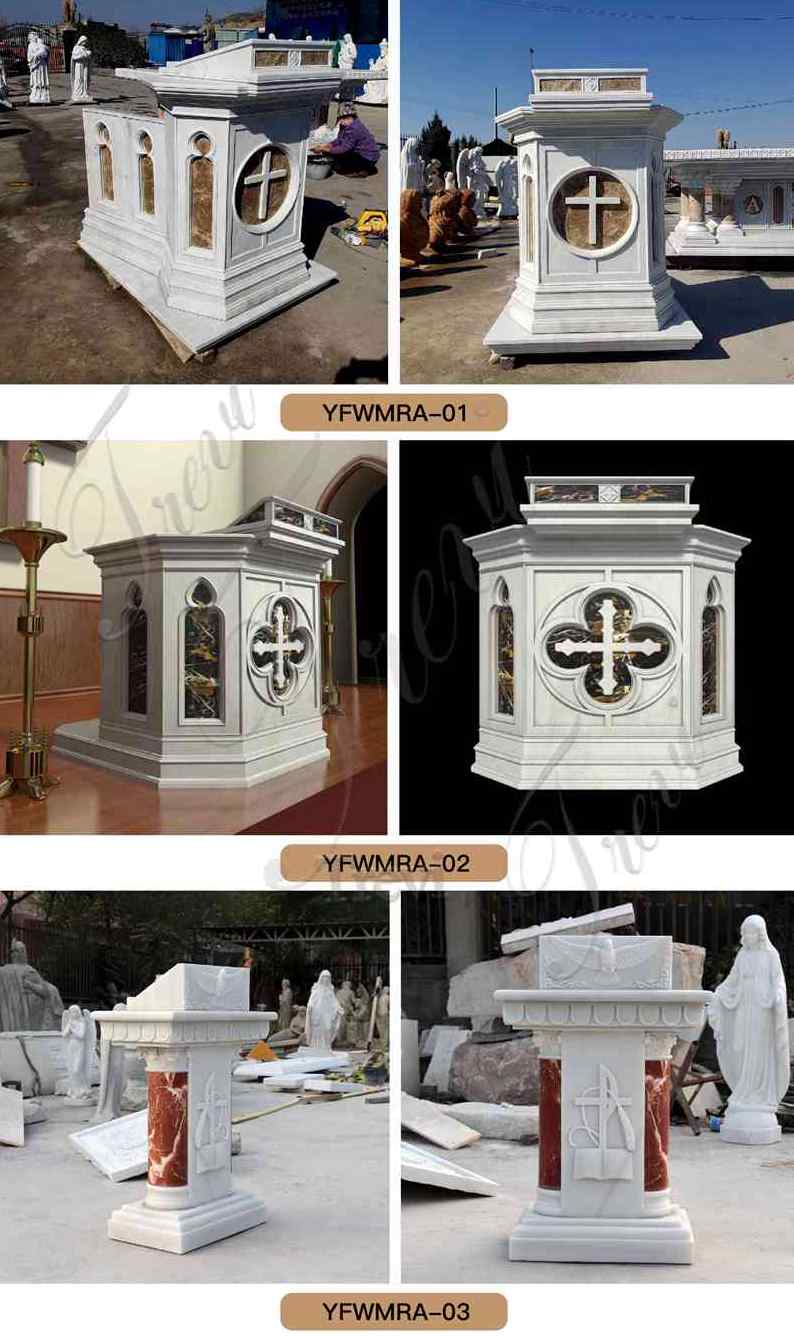 Please feel free to contact us for more marble main altar information. Trevi Art Sculpture is always here to provide you with babysitting-level service.