Marble Church Altar Introduction
Behold our exquisitely crafted white marble altar, a one-of-a-kind masterpiece. The smooth surface of the white marble not only exudes elegance but also unveils the inherent texture of the marble, adding a touch of natural beauty. What sets this marble altar apart is its ingenious design—beneath the altar table lies a concealed space, housing a captivating sculpture that serves as the focal point of the Last Supper. Enhancing the sacred ambiance, two marble angel statues stand on either side of the altar, hands clasped in reverent prayer, adding a sublime and spiritual dimension to this exceptional creation.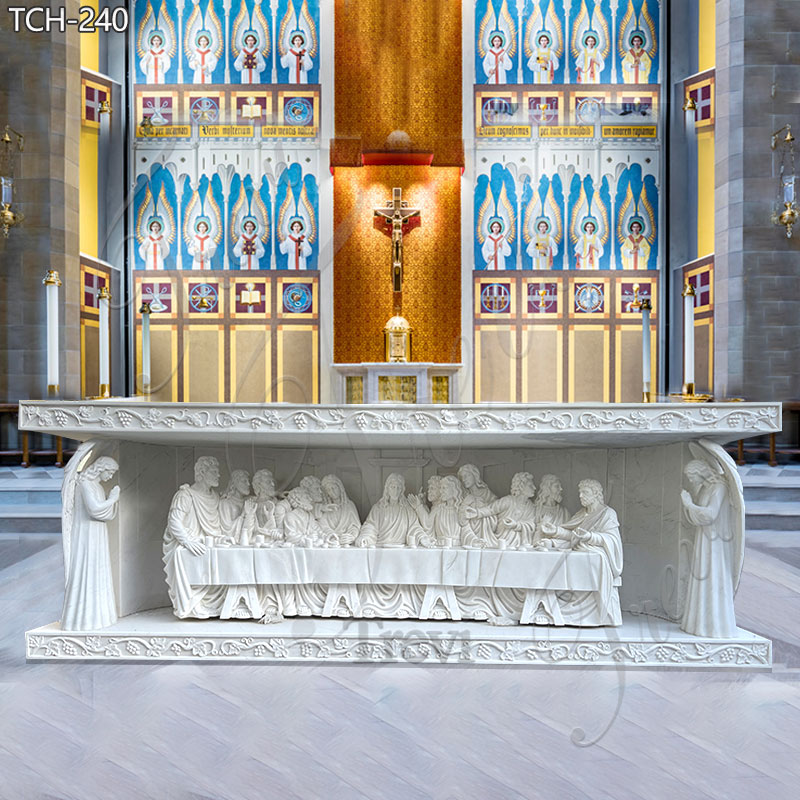 Unique Design Meets Devout Artisans
The sculpture beneath the marble altar table depicts the Last Supper of Jesus and his disciples. Crafted with unparalleled artistry, this masterpiece showcases a unique and intricate design. The meticulous sculpting process brings to life the details of the Last Supper, capturing the essence of the moment with precision and skill. The combination of exquisite craftsmanship and a thoughtful design makes this marble church altar a testament to the dedication and talent of our artisans, ensuring a remarkable and impactful representation of this significant biblical event.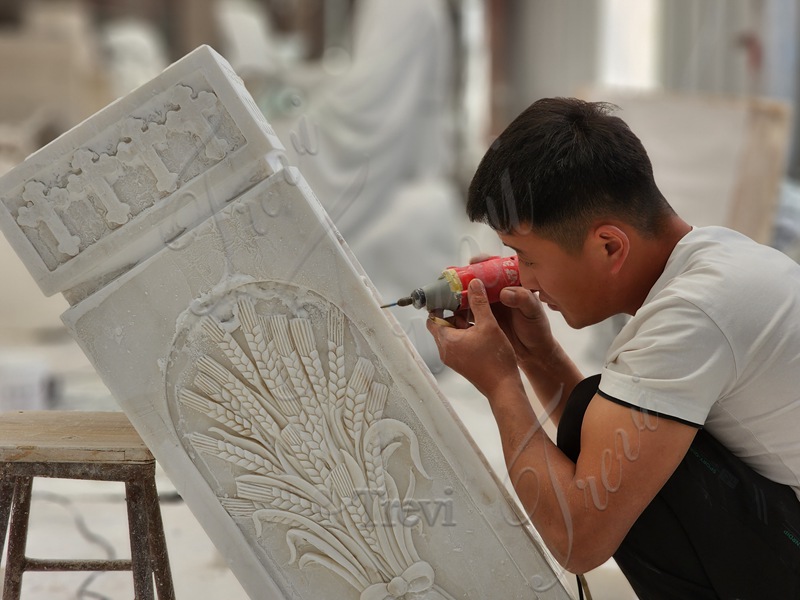 The carvings and sculptures are not merely impressive for their detailed representation, but also for the palpable emotion behind each stroke. Trevi's artisans responsible for these carvings aren't just good at their job, but also devout followers of the catholic faith.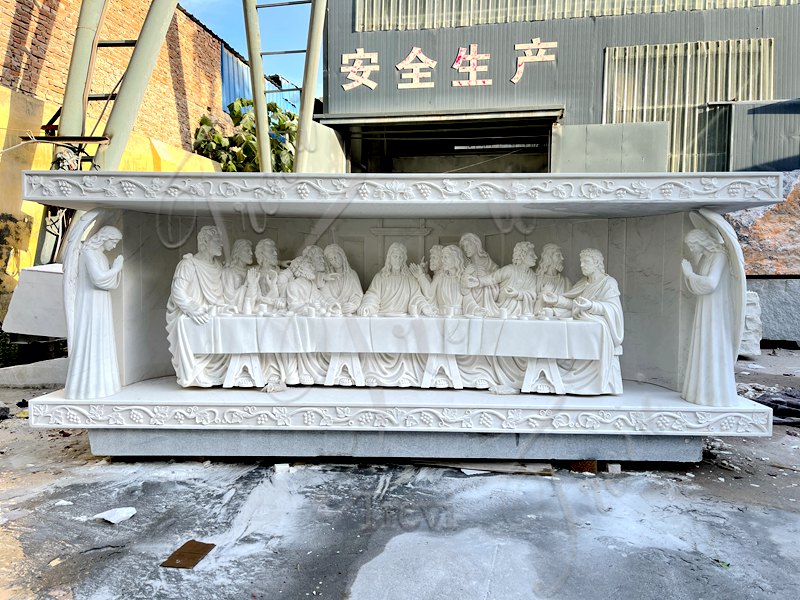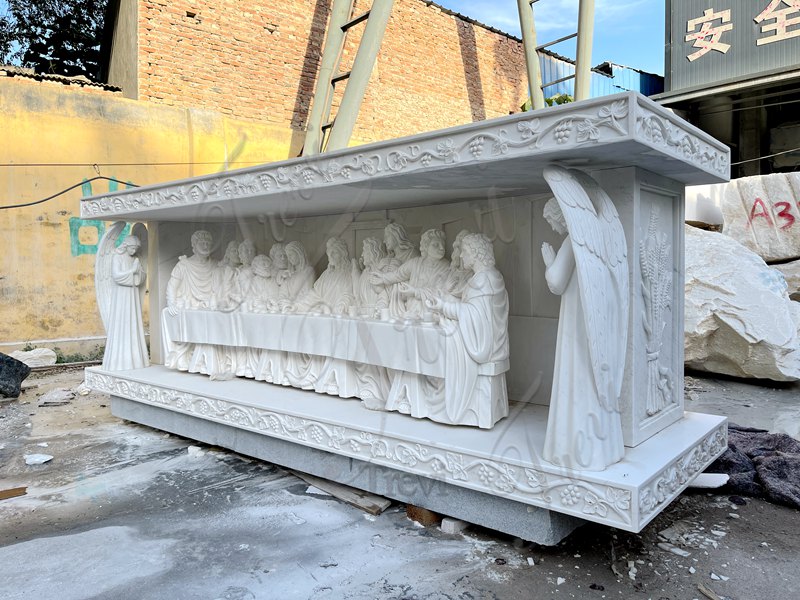 Trevi Factory's Low Prices Advantage
Trevi, as a marble carving factory established for many years, we have a special production line for religious supplies. Moreover, all our church items are sold directly from the factory at favorable prices. We also have a professional QC team to ensure that the quality of each marble altar is perfect and that you can receive satisfactory products.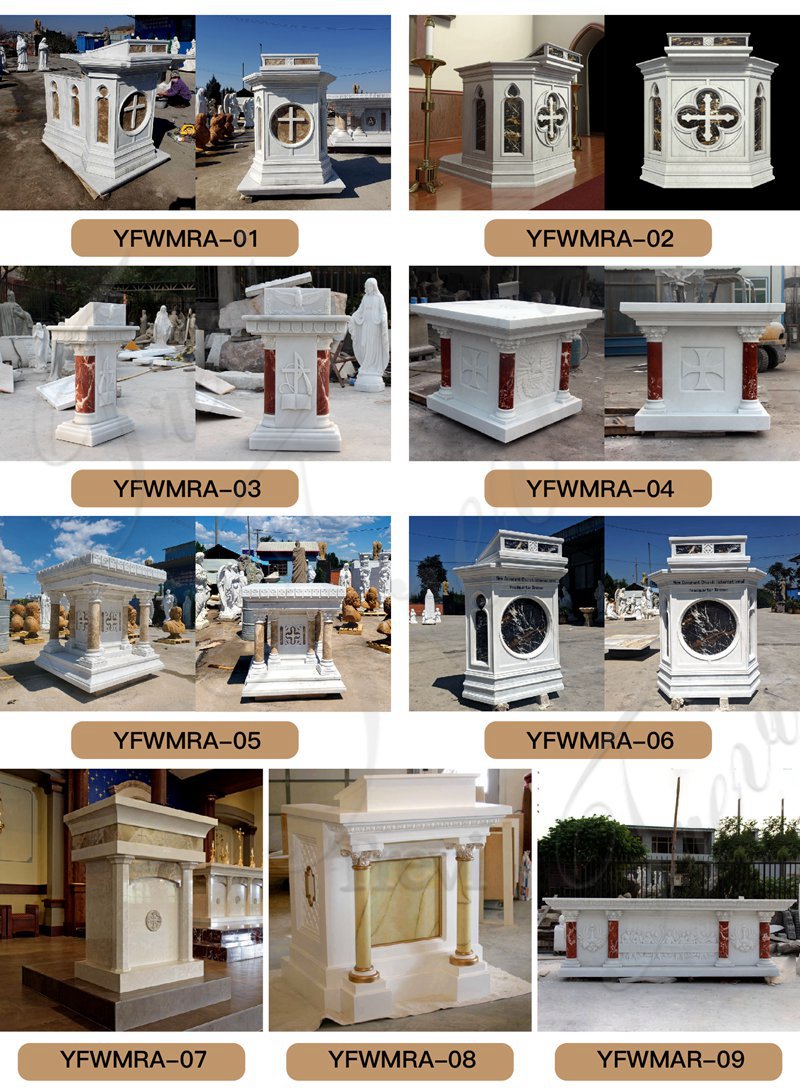 More Church Items for You
Trevi factory boasts extensive expertise in creating a diverse array of religious items for churches. This encompasses a wide range of religious figure sculptures, each intricately designed to capture the spiritual essence they represent. Furthermore, our skilled artisans craft marble pulpits that blend both functionality and aesthetic appeal seamlessly.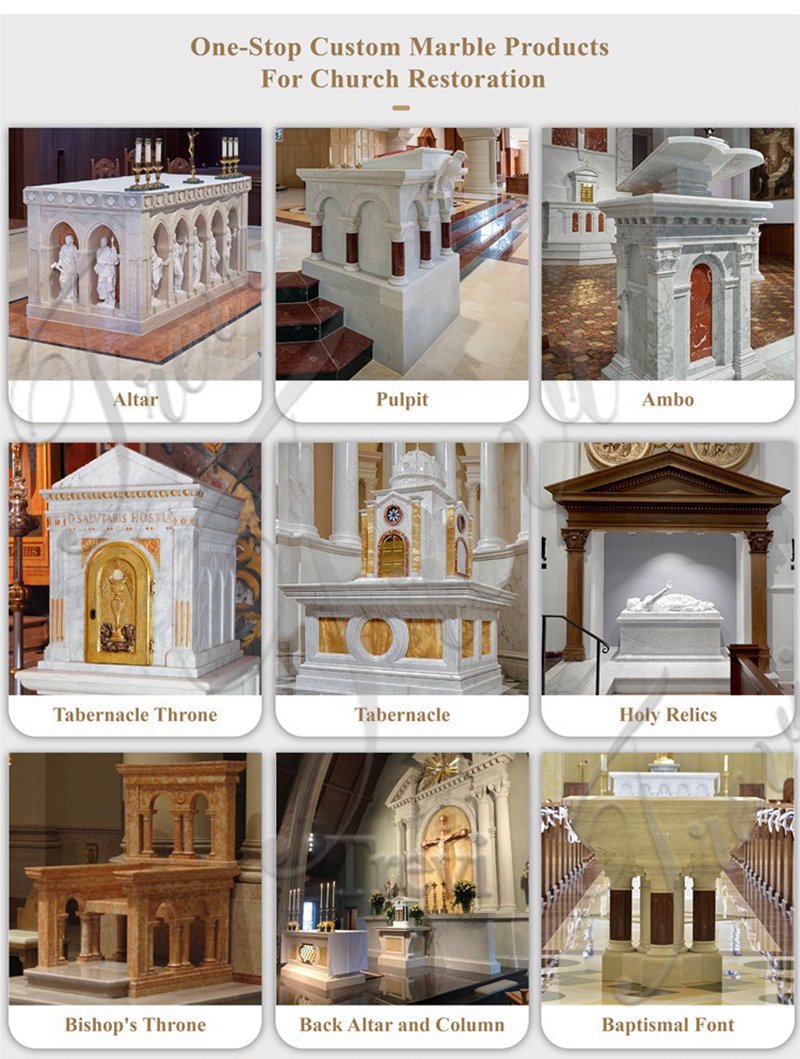 If you are looking for high-quality marble altar table suppliers or any other church item, please contact us, Trevi would be your best choice.