Marble Altar Details:
This exquisite marble altar is very elegant and stylish. The artists of Trevi used classic Catholic representative relics as decorations. Our artist carved two symmetrical wheat ears right in front of the altar. We know that the ear of wheat symbolizes Jesus. Moreover, we also carved vivid decorations on the middle pillar. The whole altar is very glorious and sacred.

Altar Definition:
On the tabletop of the marble altar, only the items needed for the mass holy sacrifice could be placed. From the beginning of the Mass, items such as the Gospel and Patena could be placed, and the Eucharist box and the Missal could also be placed when needed. And besides the altar, there should be a cross with a crucified Christ.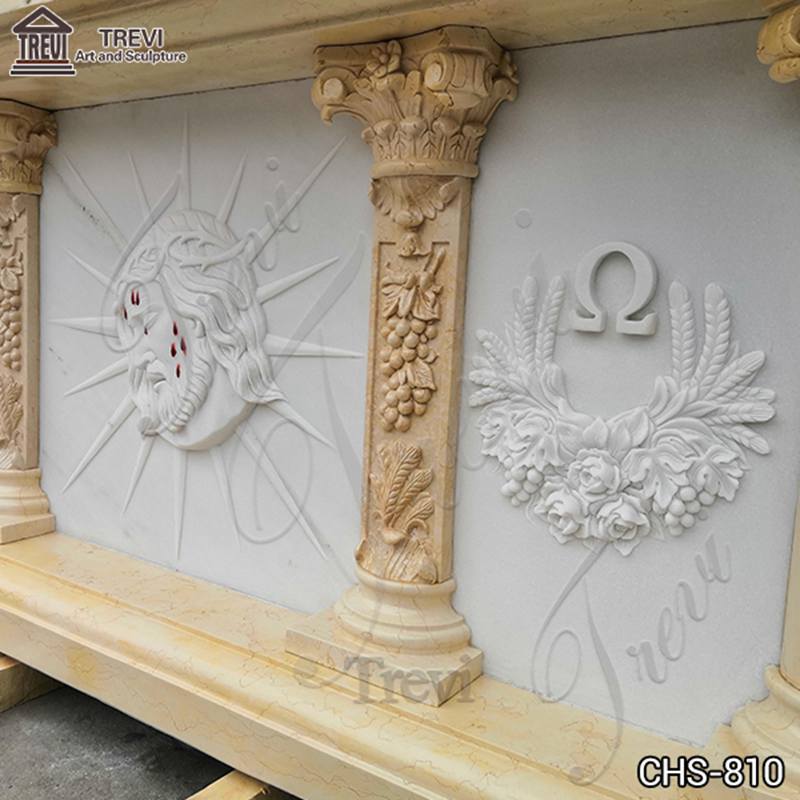 This type of cross has prompted Catholics to always remember Jesus, who was suffering from the salvation of the world. Even outside the ceremonial celebration, the cross could be left beside the altar. And the resurrection ceremonial clothing is white, expressing purity and joy. Then the altar cloth was also changed to white.

High-Quality Natural Marble:
Trevi marble altar uses super high-quality marble materials. We have various types of Class A marble. For example, we have Hunan White which is delicate and has very few nature veins, and Fangshan White which is creamy white and very smooth. In addition, Trevi also has Sichuan white that is very bright after polishing. Of course, if you need imported Italian Carrara marble, we could also satisfy you.

provide One-Stop Service:
Trevi has been engaged in Catholic marble carving for 39 years. We have rich experience in carving and export. First of all, our artists are very professional, able to carve the most exquisite marble altar in the world. Secondly, our service system is very complete. We have stable freight forwarders all over the country, and you would receive a perfect altar very easily.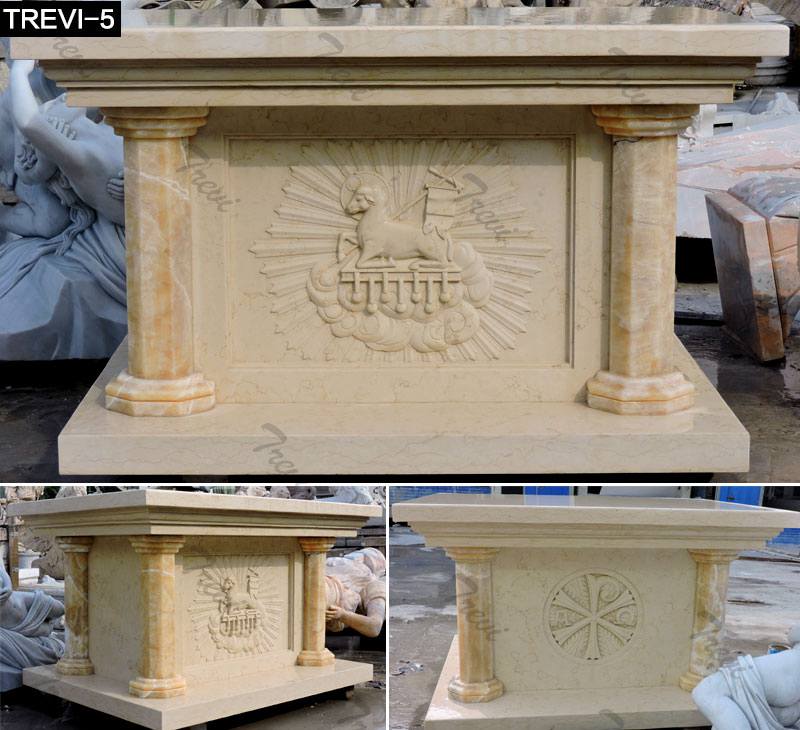 Trevi would be your best choice. Please contact us immediately or leave your email address, we would give you the most acceptable price.