Introduction of the Pulpit:
This marble pulpit is made of high-quality natural materials. It was custom-made for one of our church clients. The overall color of this marble pulpit is pure white with gold accents. Also, there are uprights on each side of the front of the pulpit. Secondly, in the middle of it are the religious element symbol and words engraved according to customer requirements. In addition, there is a bible board at the top of the pulpit for preaching. We have customized different types of marble pulpits for many clients. If you also need to be customized, we could also provide you with clear design drawings.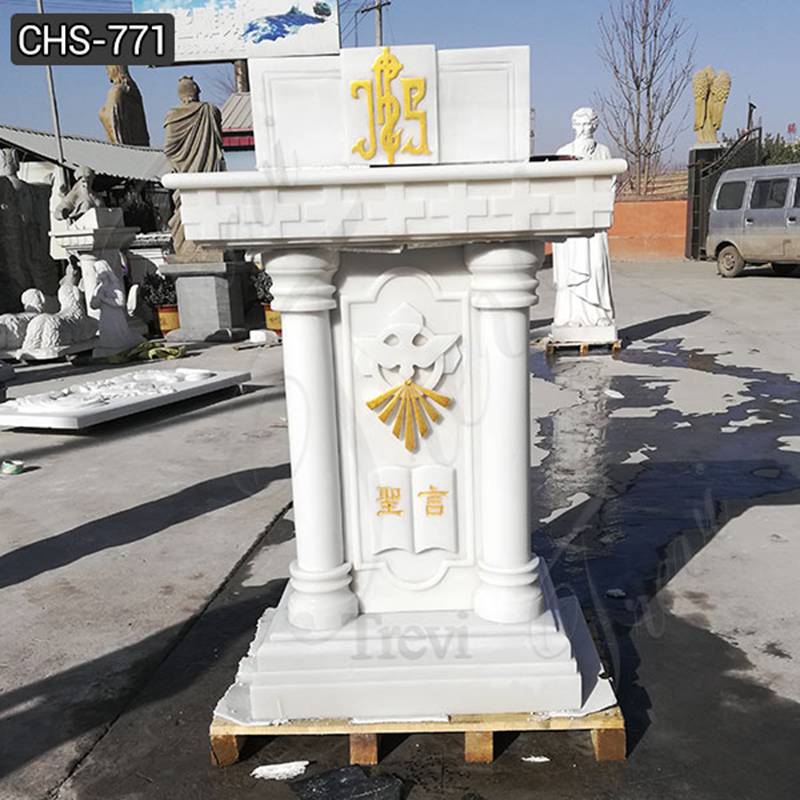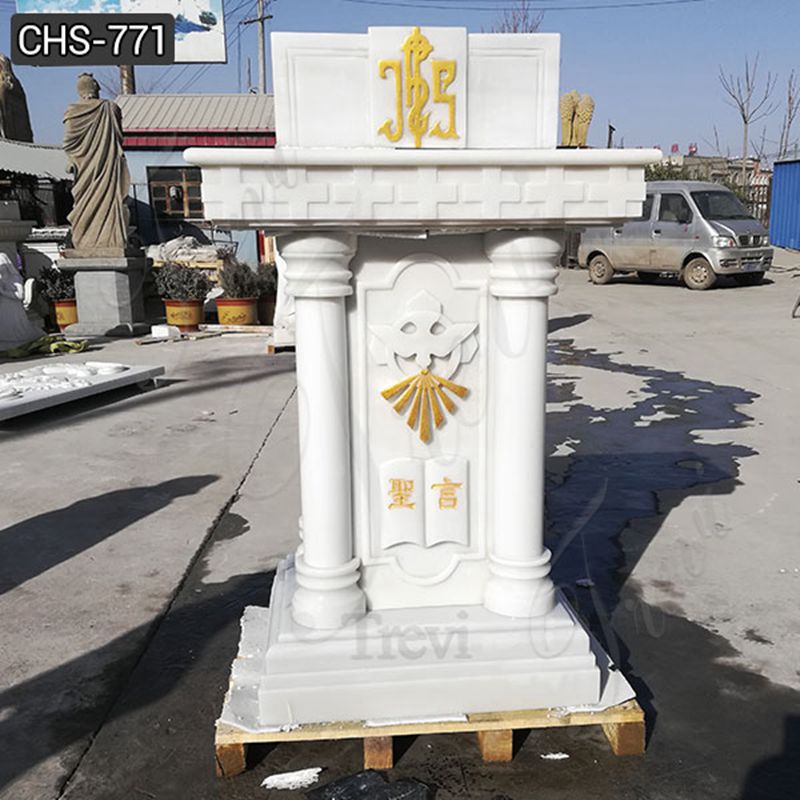 Hand Craved by Experienced Artists:
The marble pulpit would be sculpted by our artists with very fine tools. The detail of the pulpit to the words are carved and polished very carefully to make their surface smooth. There are two marble pillars around the marble pulpit. Our artists have been engaged in marble religious sculpture for over 40 years. They have mastered all marble carving techniques proficiently. And our lead artist is a devout Catholic. So our artists could carve you a beautiful Catholic marble pulpit.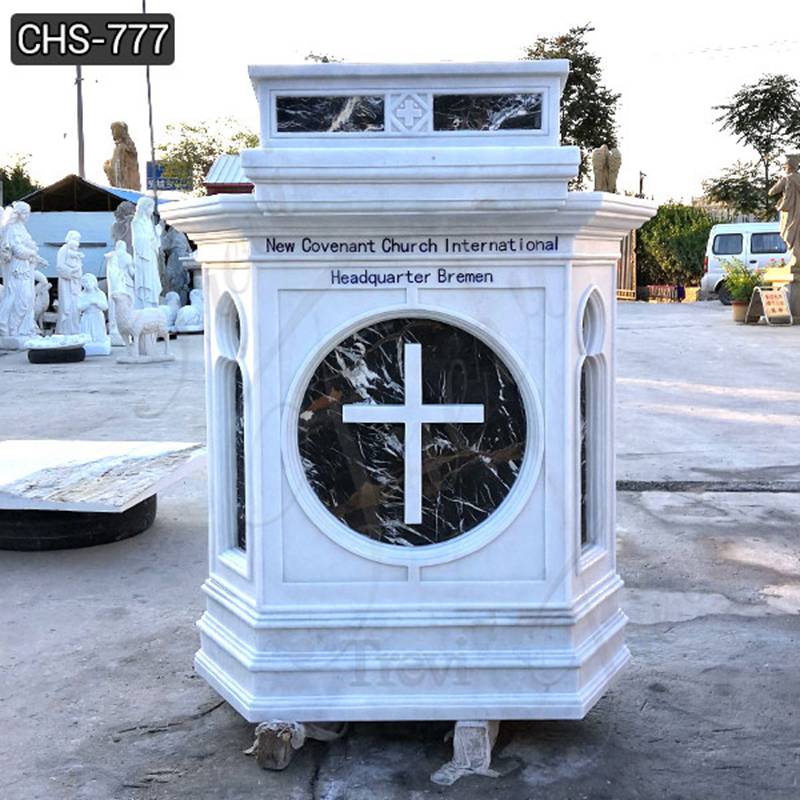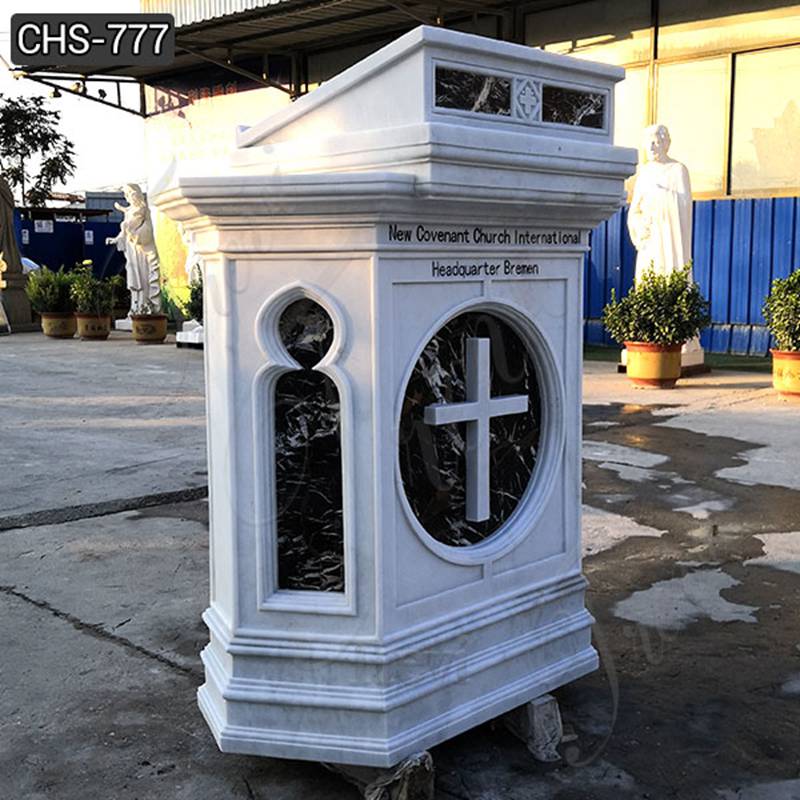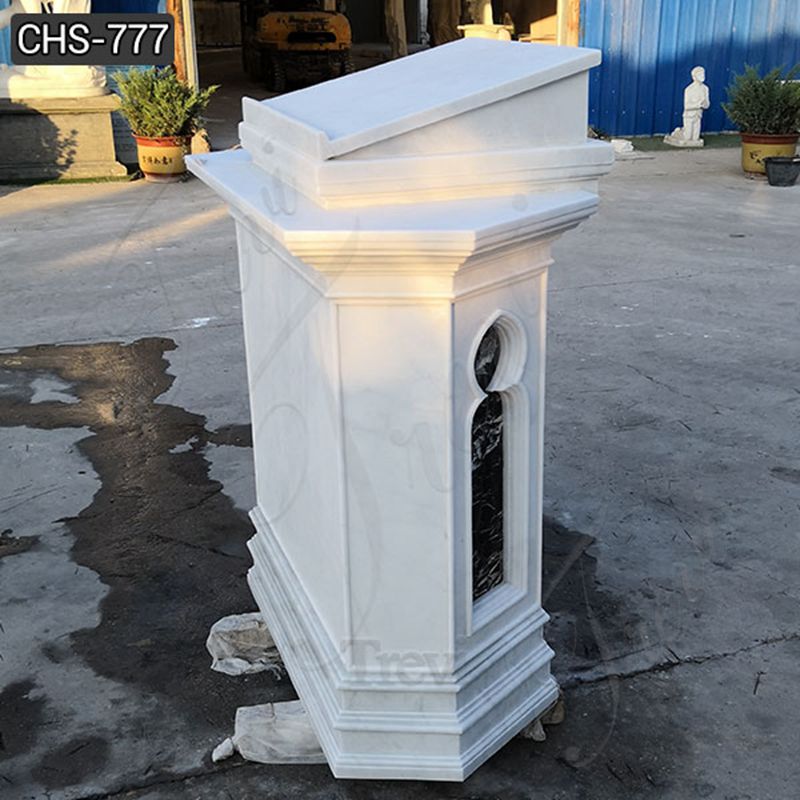 High-Quality Marble:
This Catholic pulpit is carved from high-quality pure natural marble. The marble material we choose is fine and pure, and it is a traditional material for artistic carving. First, the hardness of marble is softer than that of granite, and it is easily shaped. Meanwhile, the marble material is stable. In addition, marble has good anti-fouling properties. Our marble pulpit is professionally treated, and the surface would be fine after carving. The density of the marble is high and it is not easy to absorb water, so the cleanliness is greatly improved.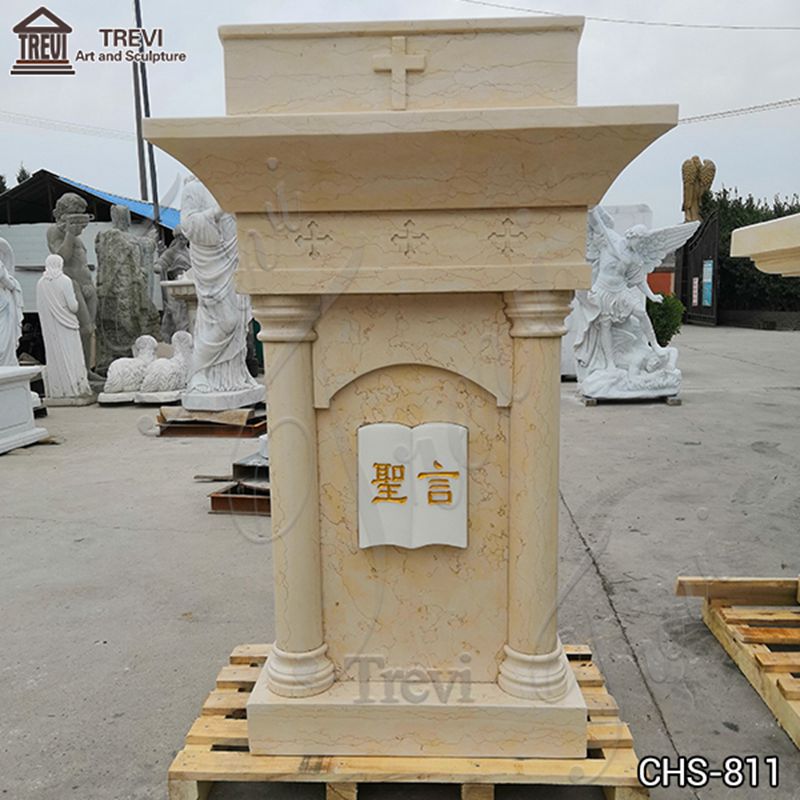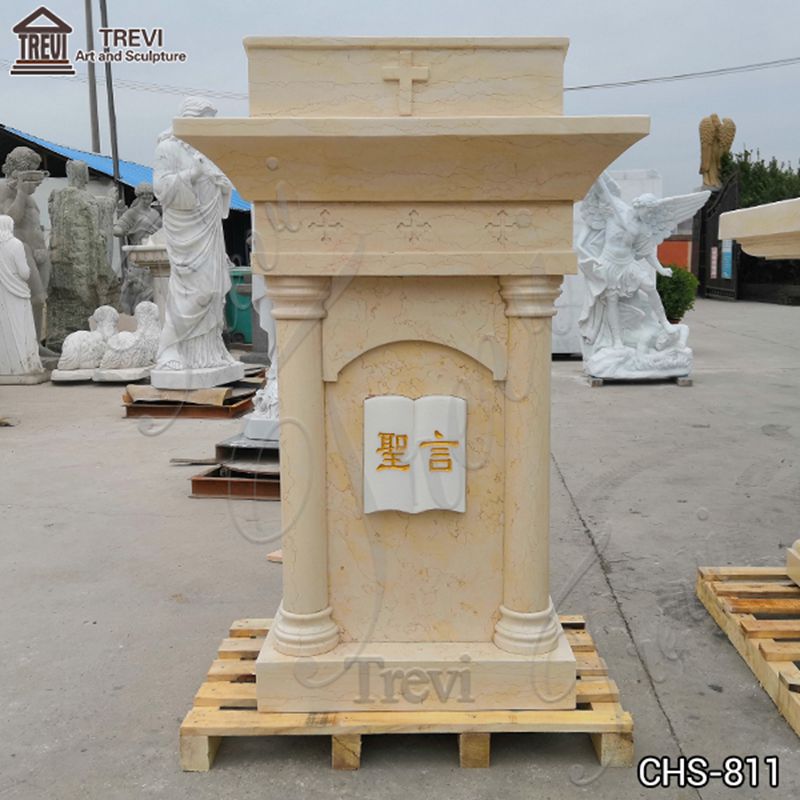 Experienced Factory:
Trevi is a sculpture factory integrating development, production, and sales. Firstly, in addition to some classical Catholic marble pulpits, we also support customization, including various sizes and shapes. Then, we provide more considerate service to our customers. Whether it is purchase or after-sales, you could be satisfied. our thoughtful service also attracts many repeat customers. Finally, our quality is guaranteed. It is essential part that our professional QC team would conduct a meticulous inspection before shipment.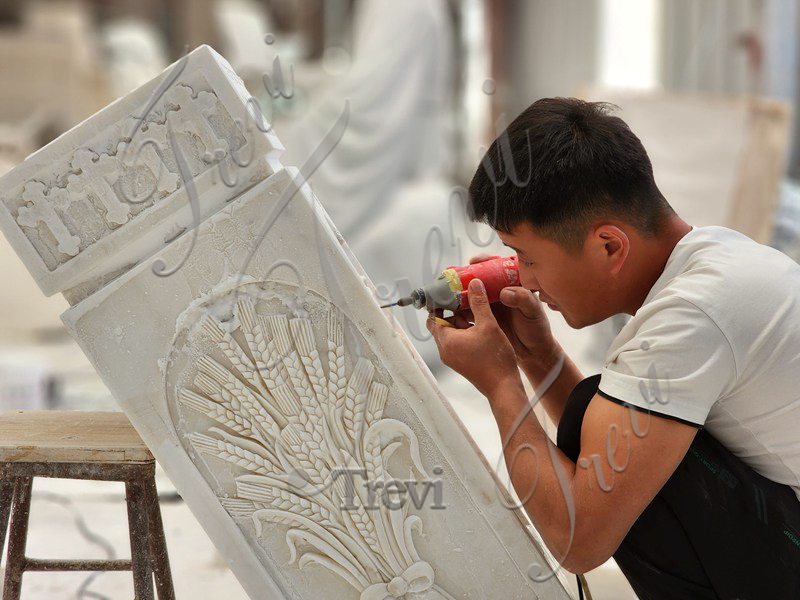 If you cooperate with us, we give you satisfactory artwork. If you are interested in our modern church pulpits, please feel free to contact us.