The Church Pulpit is a raised stand for preachers in a Christian church.The traditional pulpit is raised well above the surrounding floor for audibility and visibility, accessed by steps, with sides coming to about waist height.The religious pulpit is generally reserved for clergy, in some chapels a second pulpit was built opposite the main one for lay exhortations, testimonials and other speeches.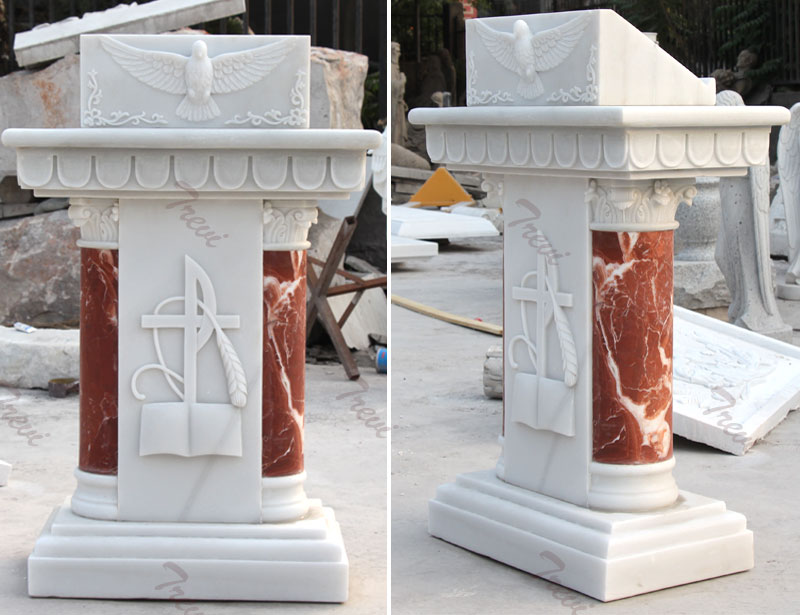 In both Catholic and Protestant churches the pulpit may be located closer to the main congregation in the nave, either on the nave side of the crossing, or at the side of the nave some way down. This is especially the case in large churches, to ensure the preacher can be heard by all the congregation.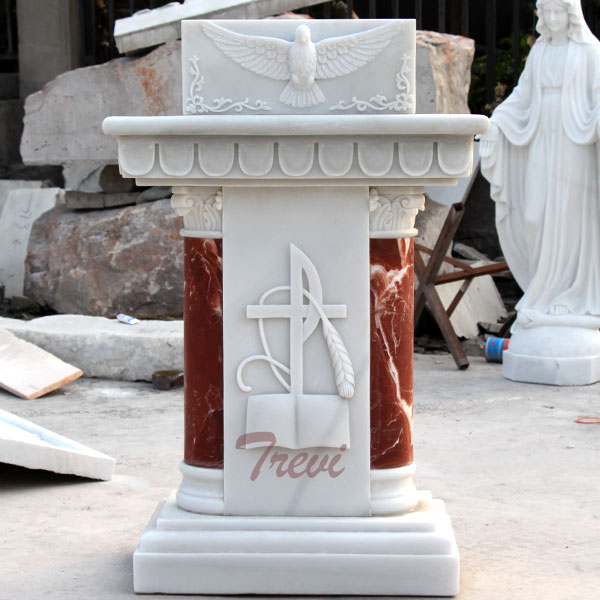 The modern marble material advantage for church lecterns and pulpits
Marble is actually one of the most widely used building materials in the entire world. It's also one of the oldest, having been used to create a number of historic building, statues, and more.
The church lecterns and pulpits in the past was made of wood, but now it has developed into stone,like Marble which has lots of advantages:
Durability and Longevity:
marble is so popular around the world because of its durability in a wide variety of weather conditions.When you don't need to worry about the elements (extreme sun, wind, rain, snow) having any direct impact.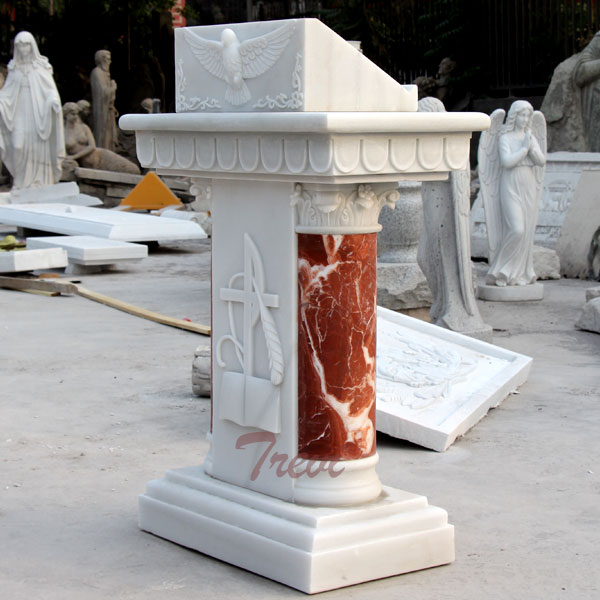 Truly Unique Look and Feel:
Marble is also one of the most recognizable materials in the world. Even though it can come in different shades and colors, white marble is still one of those materials that catches anyone's eye instantly. It glistens under a variety of lighting, and it creates a smooth surface.
The hand carved marble church lecterns and pulpits will look like so elegant and last for a long time. We —You Fine Sculpture Factory always uses the superior marble material for our customers and do customized Pulpit well.