Good Shepherd Statue Details
The image of Christ as a shepherd is used frequently in the bible and in Christian art. This Good Shepherd Jesus Statue holds a lamb that is hand-carved by the artisans of the Trevi factory. We could see Jesus holding a baby lamb in his left hand and a golden scepter in his right. In his arms, baby Lamb is looking at Jesus with sincere eyes. The details of Shepherd Jesus holding a lamb statue like Jesus's hair, the grains of Jesus's clothes, and the lamb's curly wool are carved vividly and realistically. These are hand-carved by our professional artists who have had rich experiences in carving for more than 30 years.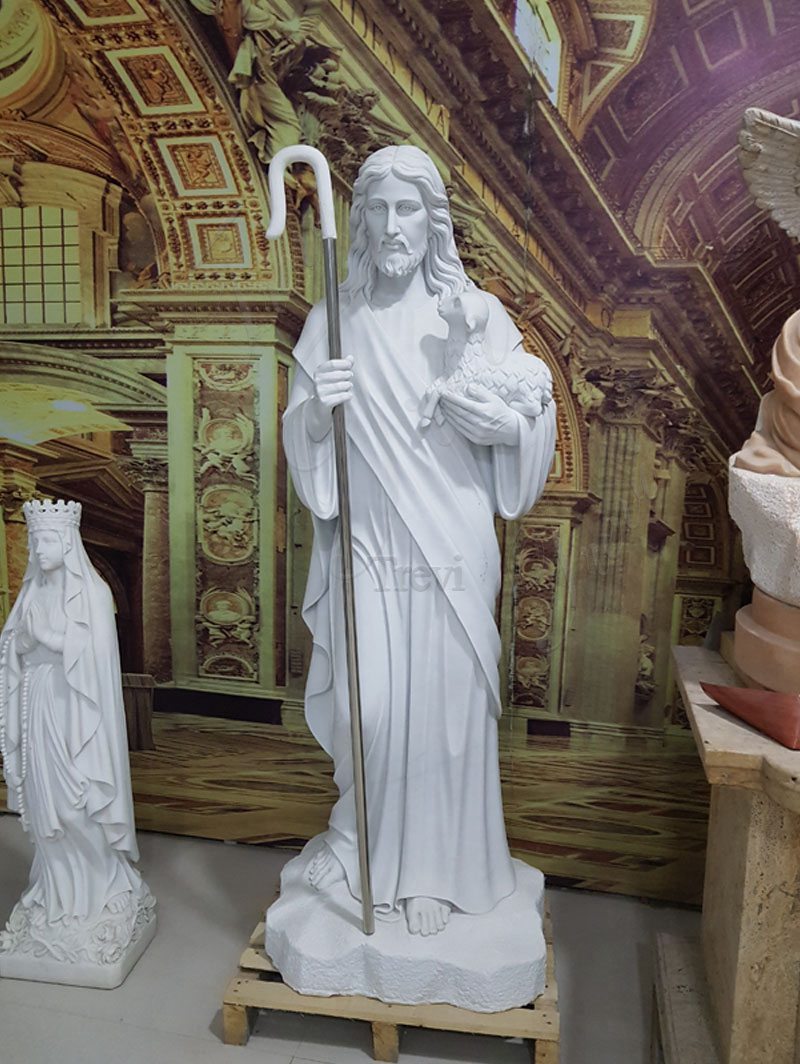 Symbolic Significance of the Good Shepherd Statue
This good shepherd Jesus hold lamb statue is a well-known classic art. Jesus Christ, the Good Shepherd, finds joy in seeing the weak and suffering sheep find their way toward spiritual healing. It could be understood to refer to the passage in the Gospel according to John in which Christ said of himself: "I am the good shepherd. The good shepherd lays down his life for the sheep". Trevi factory could make the high-quality good shepherd for sale. We also make this good shepherd Jesus hold a lamb statue with a pious heart.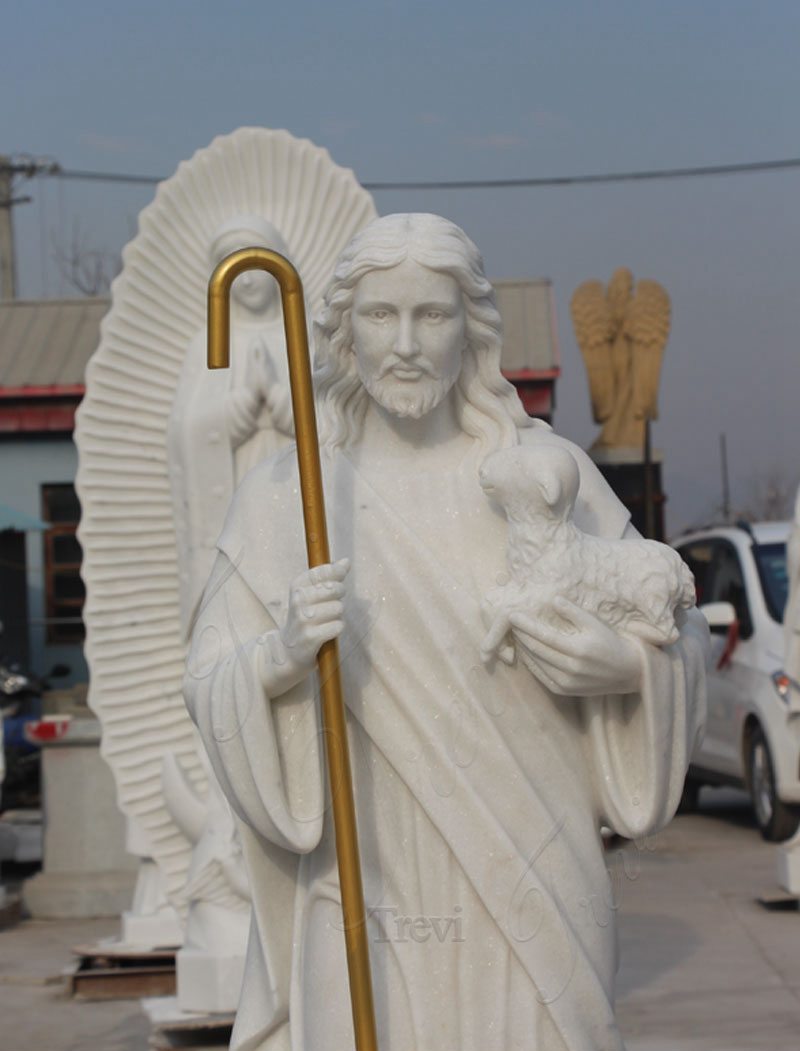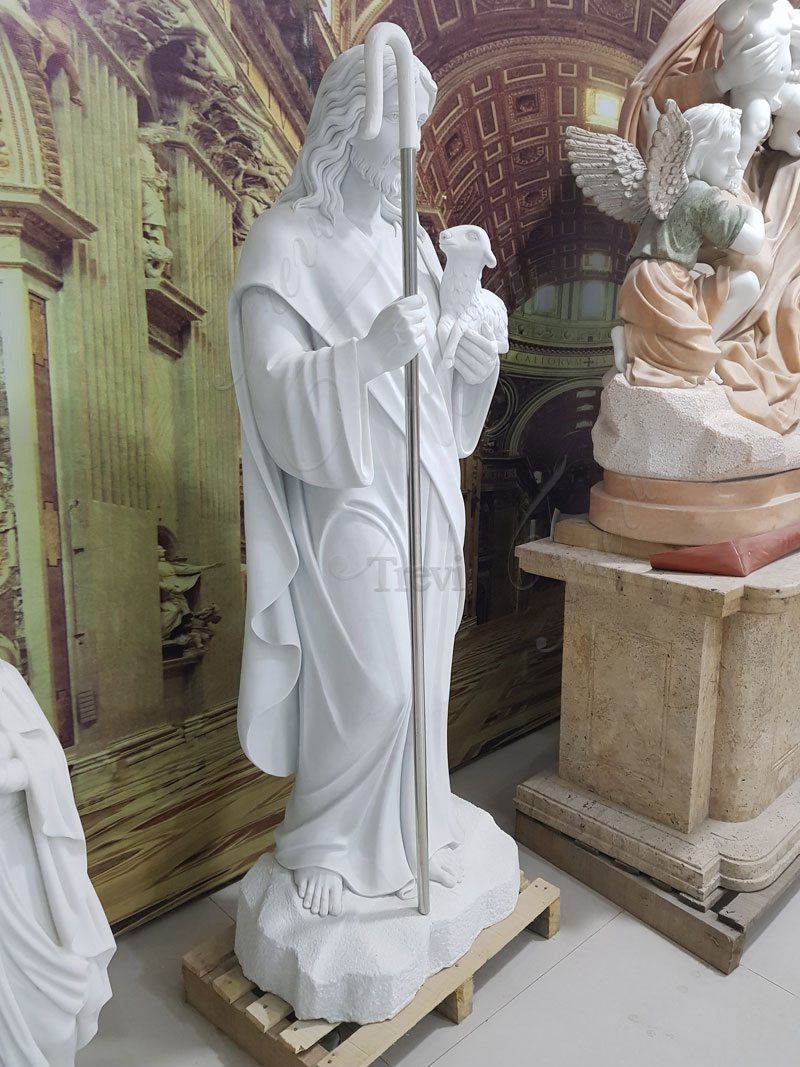 Why Use the Marble to Make a Shepherd Statue?
Trevi factory uses natural marble material to make the good shepherd statue for sale. The use of natural marble is not only suitable for carving but also enables it to have a long service life. Our marble is sourced from the best quarries in the world, ensuring that our products are both durable and aesthetically pleasing. Our marble Good Shepherd statue has good quality to resist all kinds of weather and has been preserved for hundreds of years. Even in bad weather, the marble shepherd Jesus hold lamb statue will not be destroyed.
All Kinds of Religious Figures Statue to Choose
We offer a diverse range of religious figure statues at TREVI for you to explore. Our selection includes beautiful Catholic statues and other decorative pieces. You can choose from various statues depicting the Blessed Mother, Virgin Mary, Fatima, and Our Lady of Lourdes. In addition to these, we also have marble saint statues like St. Joseph and St. Francis available.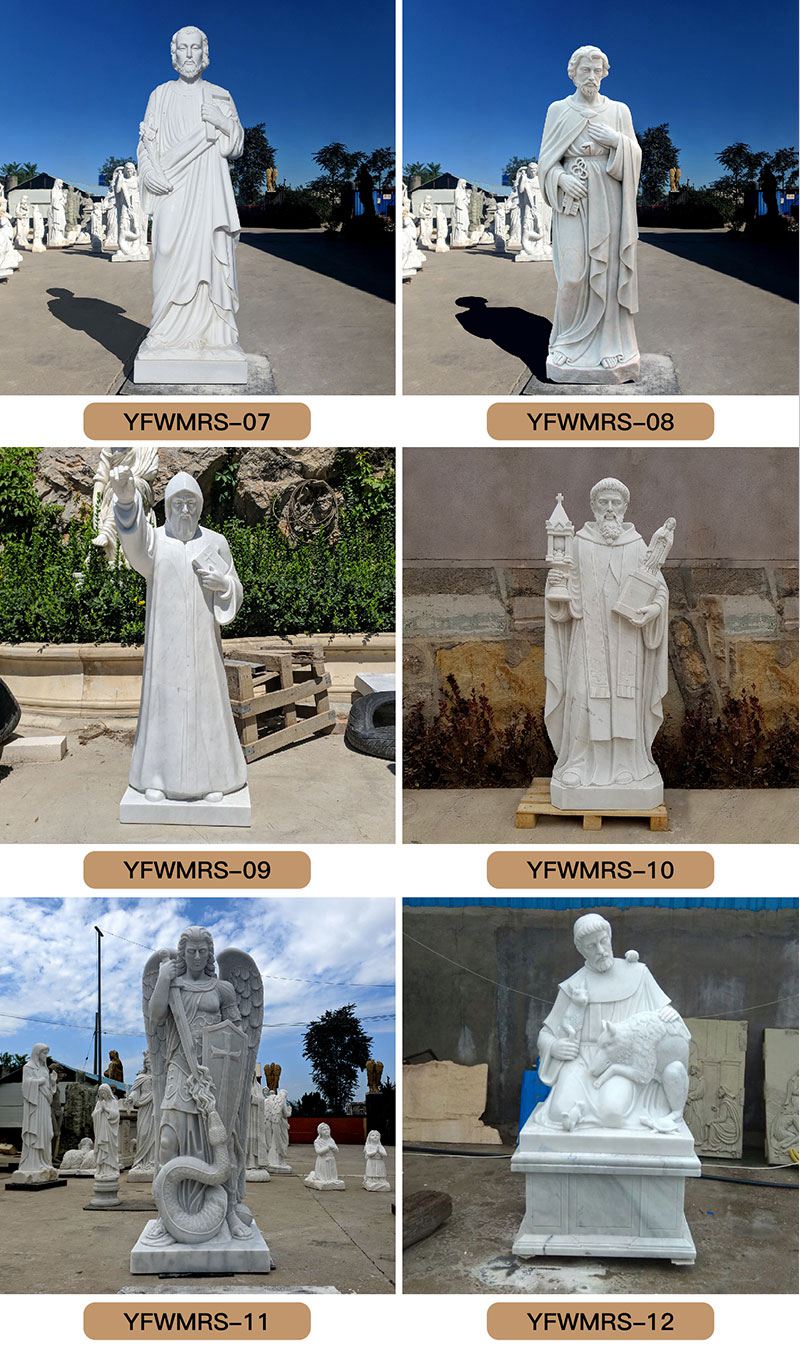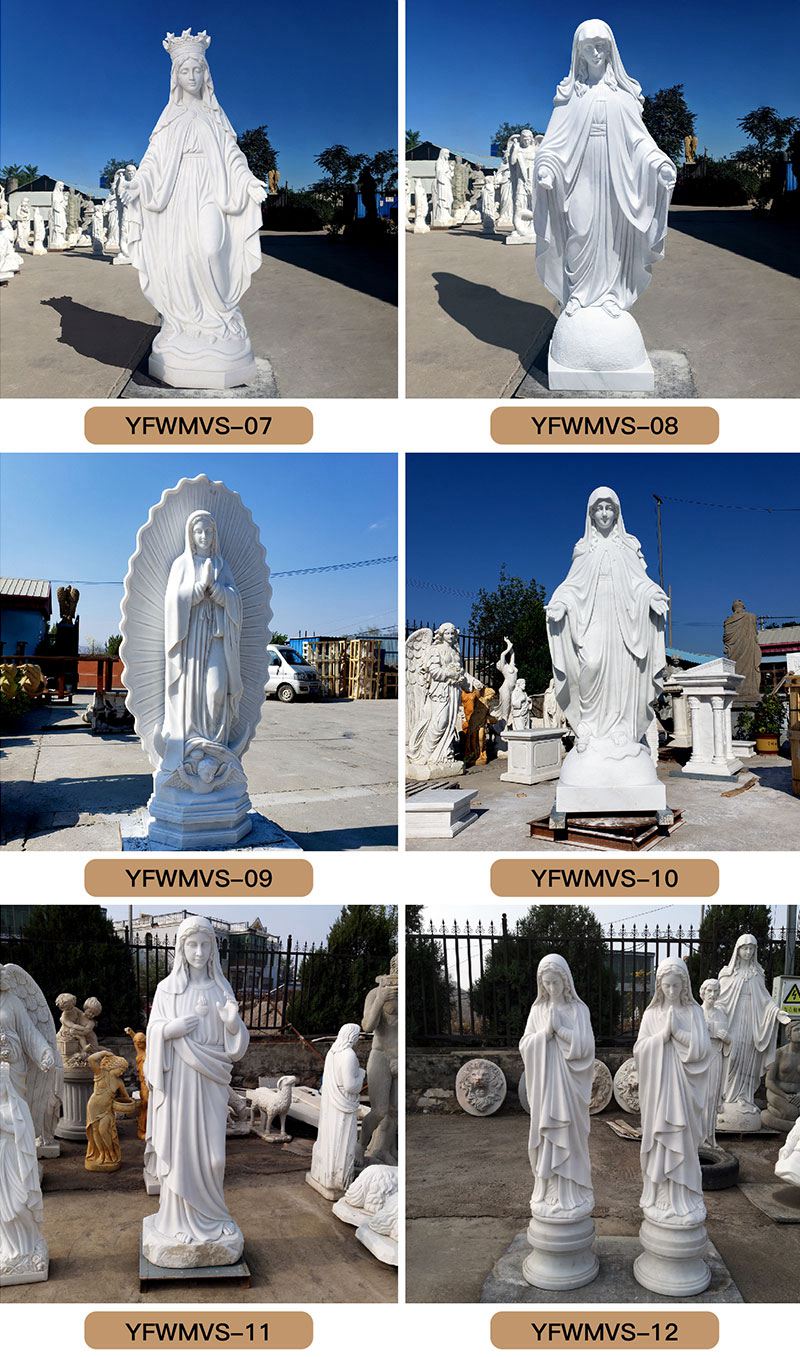 Trevi has specialized in marble religious statues for decades. Whatever marble religious statue you want, our excellent designers and skilled engravers can perfectly present it. We are also able to provide you with a one-stop service. If you are interested in this marble good Shepherd Jesus hold lamb statue, please feel free to contact us.