This shows us an exquisite marble Catholic church Ambo. Marble Ambos play a vital role in Catholic churches, serving as a prominent platform for the proclamation of the Word of God. These elegant pieces of Catholic church furniture not only hold sacred texts but also symbolize the importance and reverence given to the Scriptures. The presence of a beautifully crafted marble Ambo adds a touch of grandeur and solemnity to the worship space, allowing the faithful to engage more deeply with the liturgy.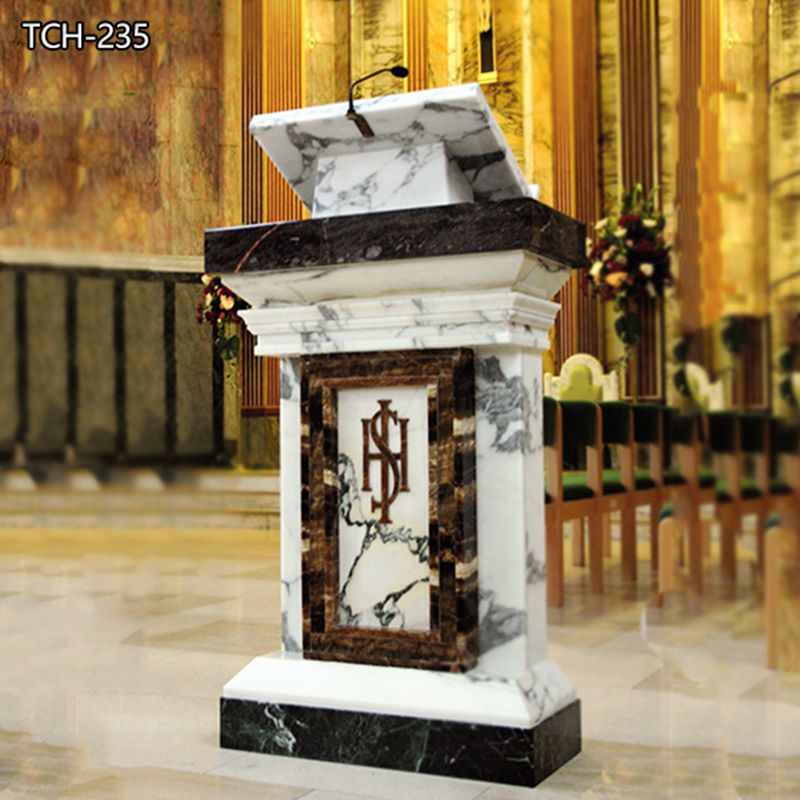 Made with Natural Marble:
At Trevi, we believe in using only the finest natural marble to create our Marble Catholic Church Ambo. Our commitment to quality ensures that each reading table possesses a natural texture, unique veining patterns, and a long service life. With abundant reserves of natural marble, we offer a wide range of colors for you to choose from, allowing you to find the perfect match for your church's aesthetic.
Diverse Designs and Customization Options:
Our factory has produced numerous designs of marble Ambos, each reflecting exquisite craftsmanship and attention to detail. We understand that every church is unique, which is why we offer customization options to fulfill your specific requirements. Whether you prefer a traditional design or a contemporary interpretation, our skilled artisans can bring your vision to life. Let us help you create Marble Catholic church furniture that complements the overall ambiance of your worship space.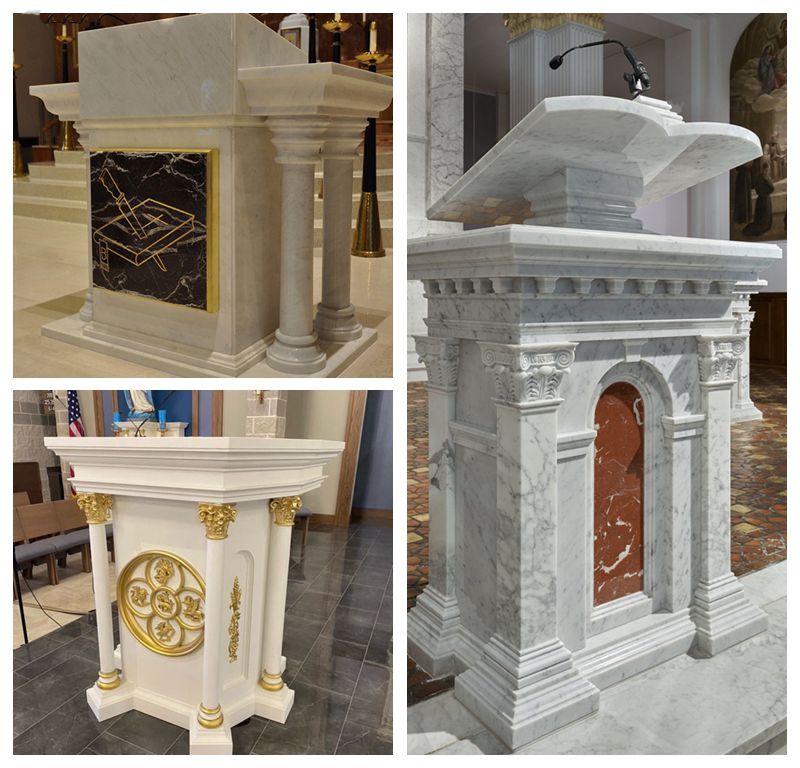 One-Stop Solution for You:
As a vertically integrated marble sculpture production factory, we pride ourselves on offering comprehensive services to our valued customers. From the moment you choose our marble religious statues, we take care of every aspect, including material selection, sculpture production, packaging, and transportation. Our goal is to provide you with a hassle-free experience, ensuring that the product reaches your doorstep with utmost care. Moreover, our integrated service model allows us to offer you factory prices, ensuring that you receive marble products with exceptional cost performance.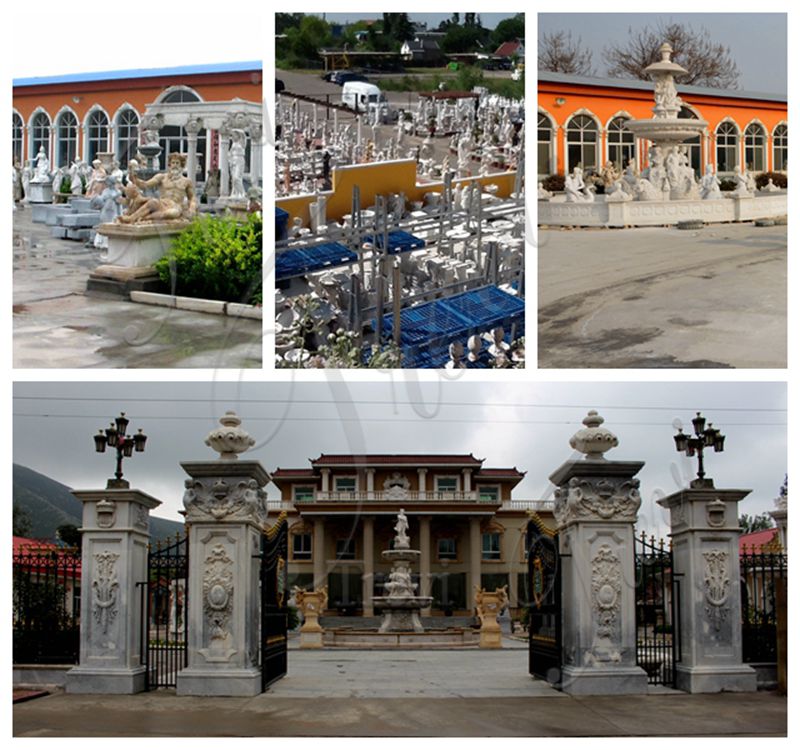 A Marble Catholic Church Ambo from Trevi is more than just a functional piece of furniture; it is a symbol of reverence and devotion. If you are interested in this marble Catholic Church Ambo, please feel free to contact us.