Detail of the Altar:
The marble altar is a special architectural form which is a platform-shaped building used as the focus of a religious ritual. It is used especially for making sacrifices or offerings to a deity. It is a solemn and holy marble altar. The whole of the altar is carved from white marble except for the columns used for support. The columns are made of Egyptian beige marble with natural veins. The central part of the altar has a relief of a cross on all four sides.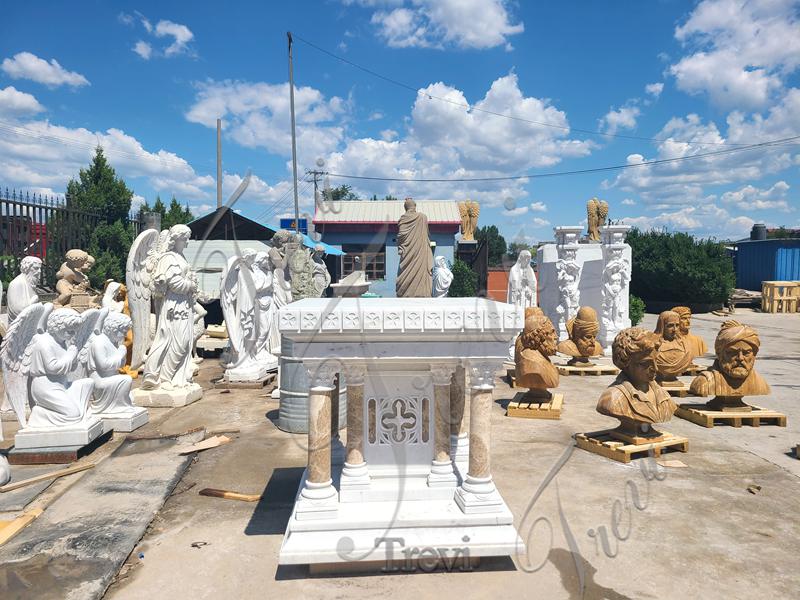 Reasonable Price:
We provide you with a reasonable price because we are a direct supply factory. We carve and sell by ourselves, there is no middleman to make the difference. We have our own artists who have engaged in sculpture carving from a young age. During the period when the price of all kinds of marble is increasing, there is a certain amount of marble stored in our factory. We also have direct cooperation with some mining farms, which could offer lower prices.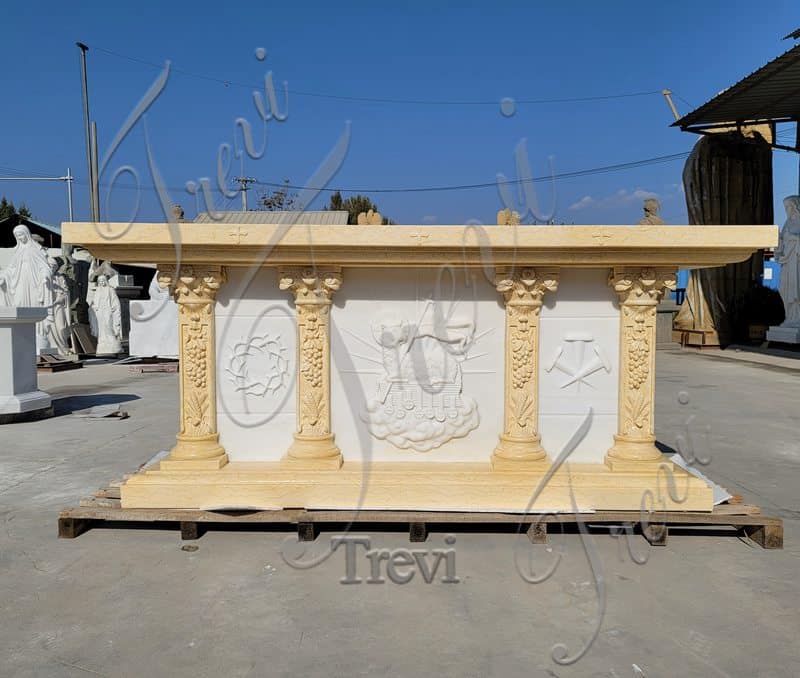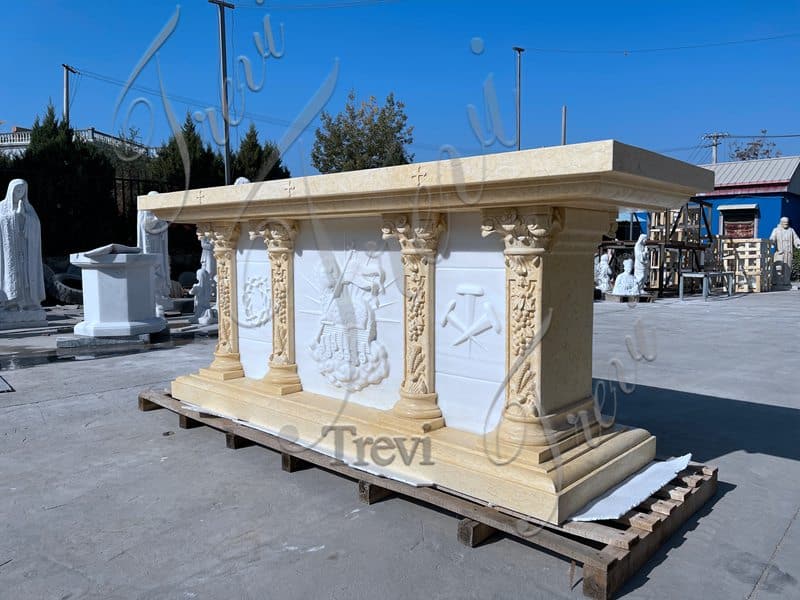 Strong Package and Reliable Shipment:
To ensure the safety of the white marble altar, we would pack it with 3 centimeters standard wooden crate. In order to prevent scratches to the sculpture, we also put some soft foam inner the crate. Our good packaging of altar tables is beneficial to the safety and quality of the carvings.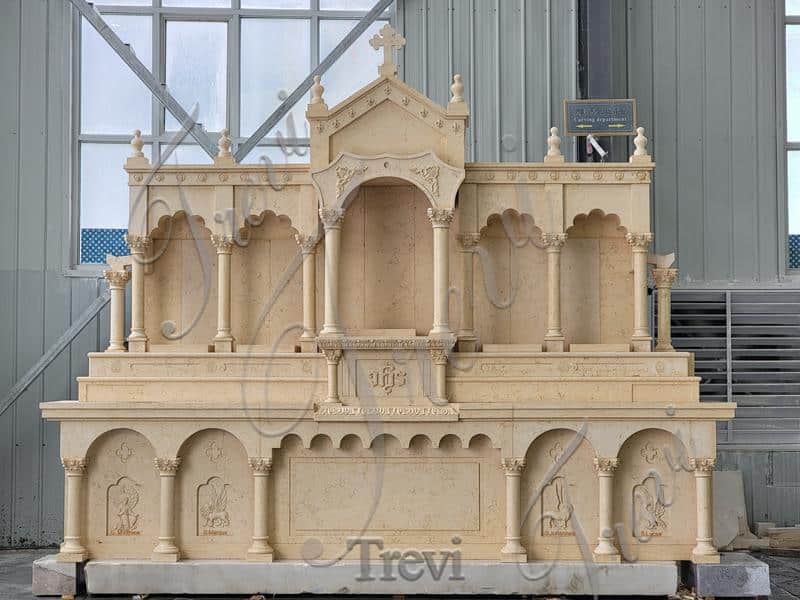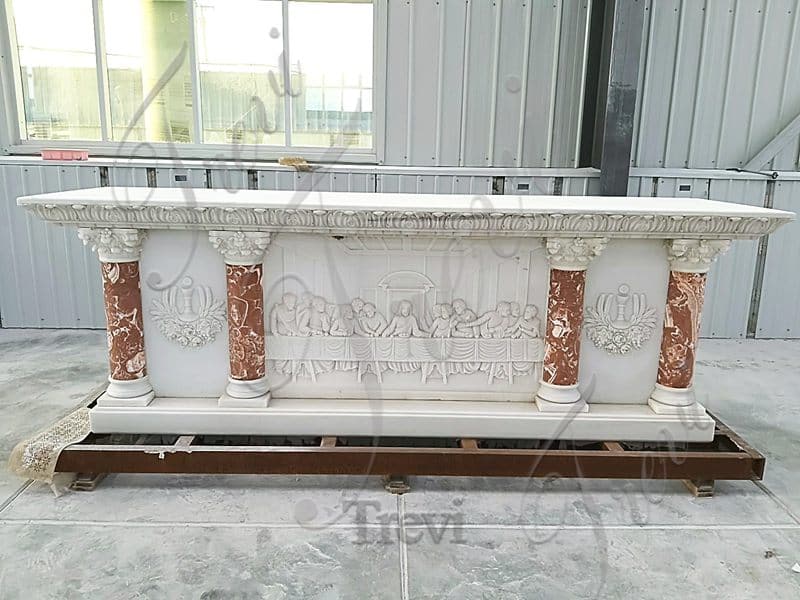 We attach great importance to shipment because of the remote distance. So we choose to cooperate with some experienced logistics companies. Any change on the way would be informed to you in time. And for shipment, we support multiple shipments. We would find the best delivery way for you depending on your sculpture and location. At the same time, we bought full insurance for each sculpture.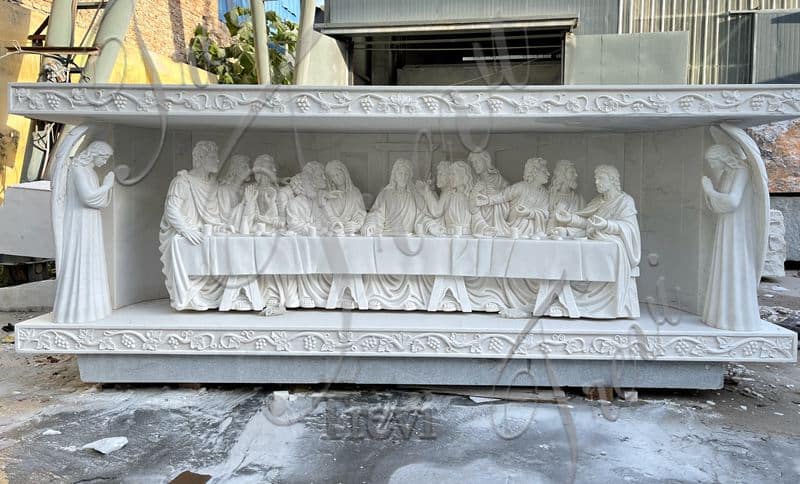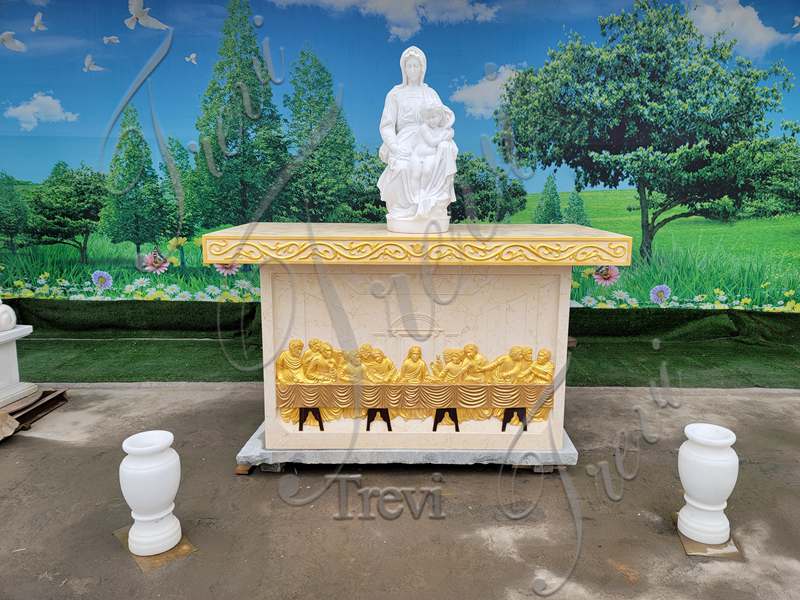 There are more religious sculptures to choose from. If you need customization, please send us an inquiry, and we would give you a perfect plan and favorable price.