Marble Altar Details:
Our church marble altar designs are gorgeous and refined for the home and church. So you could place it in any contemporary catholic church style. And, we use high-quality natural marble material to make this altar. This main altar is made of high-quality beige marble material. And, we chose Egyptian beige. You could clearly see that the overall appearance of the altar is very elegant. Also, there is a beautiful natural marble line above the altar. This is totally unique work in the world.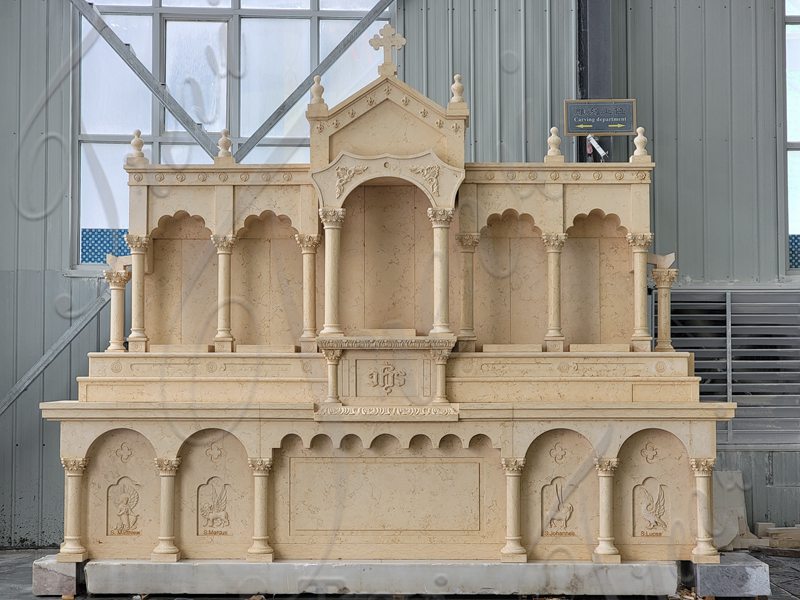 The Four Living Creatures of Catholicism:
We could clearly see the lifelike four living creatures carved on the top of the altar. The four living creatures are a lion, a calf, a man, and a flying eagle. And, these four living creatures come to symbolize the authors of the four Gospels. First of all, the lion symbolizes Mark: for the Gospel of Mark points to the voice of the one calling out in the wilderness. And the voice in the wilderness is the roar of the lion, the king of beasts.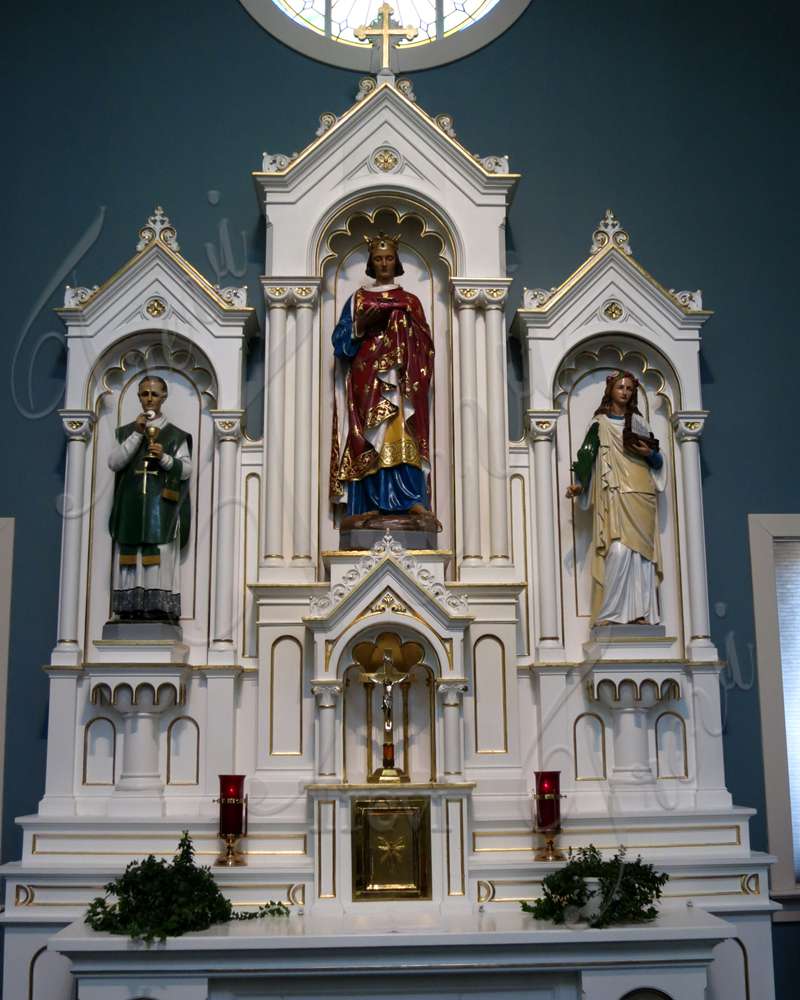 The calf symbolizes Luke: because the Gospel of Luke begins with the account of sacrifice. Well, the calf is the usual sacrifice. In addition, some people think that cows are hard-working and faithful animals. Also, Luke was very diligent and faithful in writing the gospel. Man Symbolizes Matthew: The Gospel of Matthew begins the genealogy of Jesus. And, confirm that the Savior Jesus is real, born of Mary. The flying eagle symbolizes John: the Gospel of John begins to preach esoteric teachings. These principles are like an eagle flying high above any bird.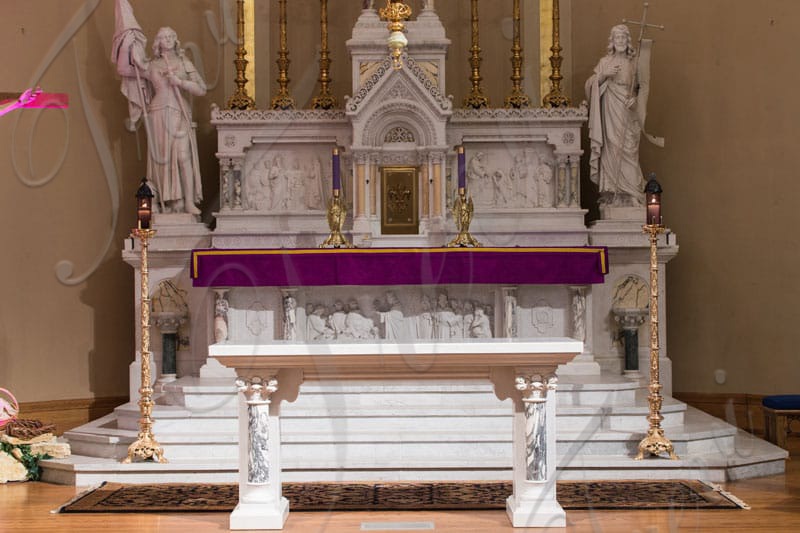 Accept Customized Services:
Trevi does not only use high-quality natural marble to make this altar. The decoration of the church marble altar design surface would be meticulously carved by our artists. These are classic symbols of Catholicism. Of course, we are a factory and accept custom designs. These symbols could be engraved for you according to your needs. We could also carve the Virgin and Jesus sculptures on the altar.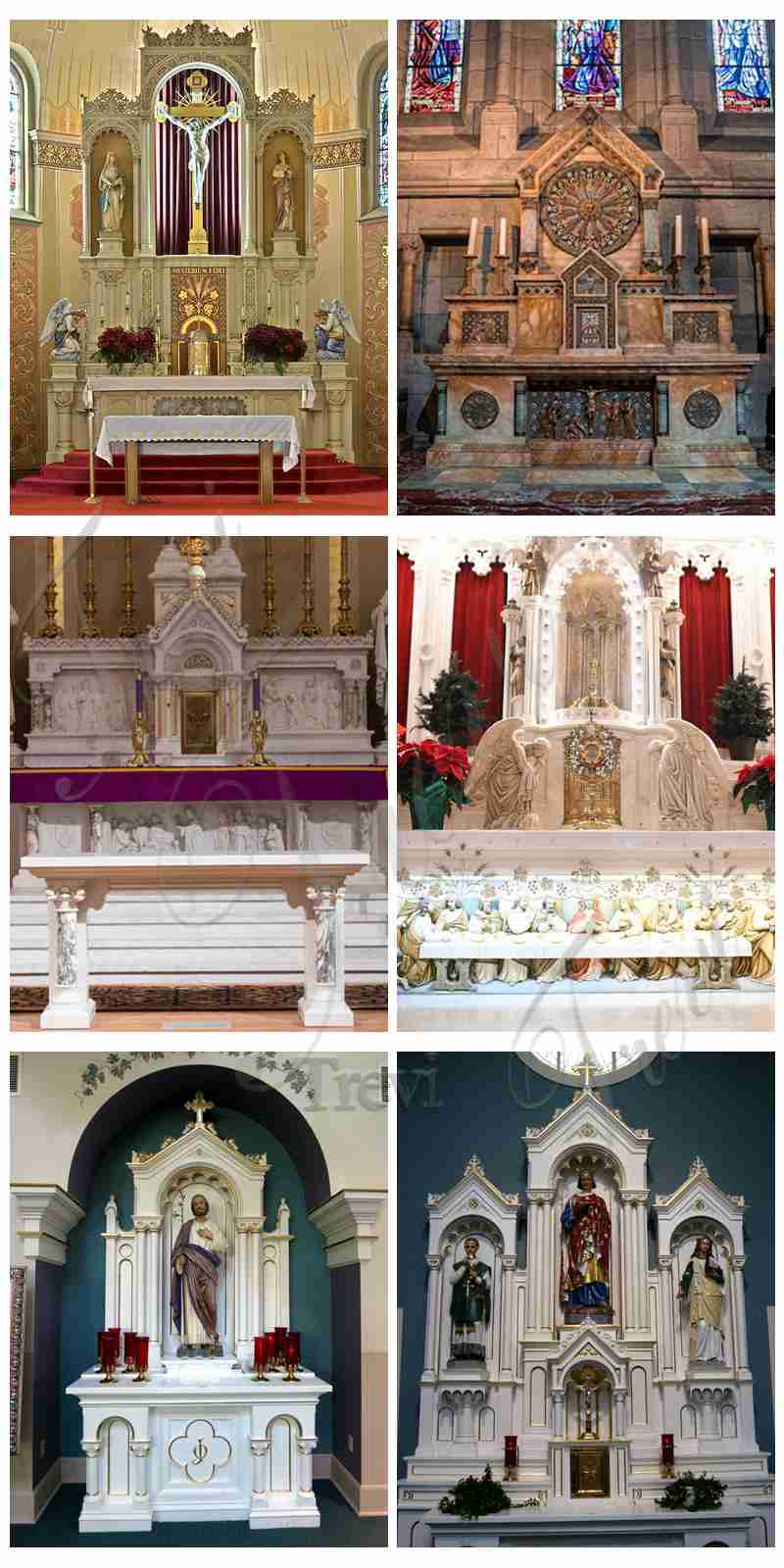 Provide Customers With One-stop Service:
Trevi is a professional marble carving factory that exports all over the world year-round. We could provide you with one-stop service from production, packaging, and shipping, to installation guidance. Our professional sales staff would provide you with detailed instructions and guidance to ensure your safe receipt and smooth installation.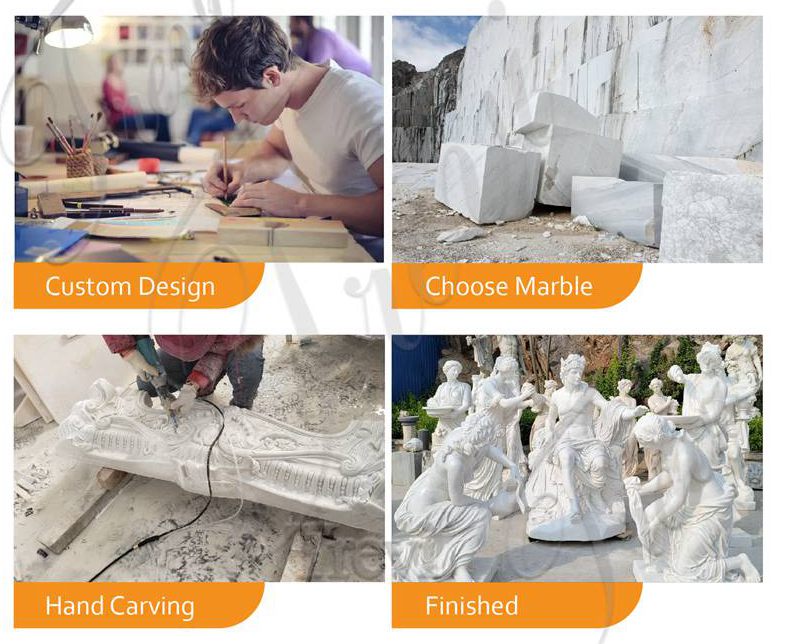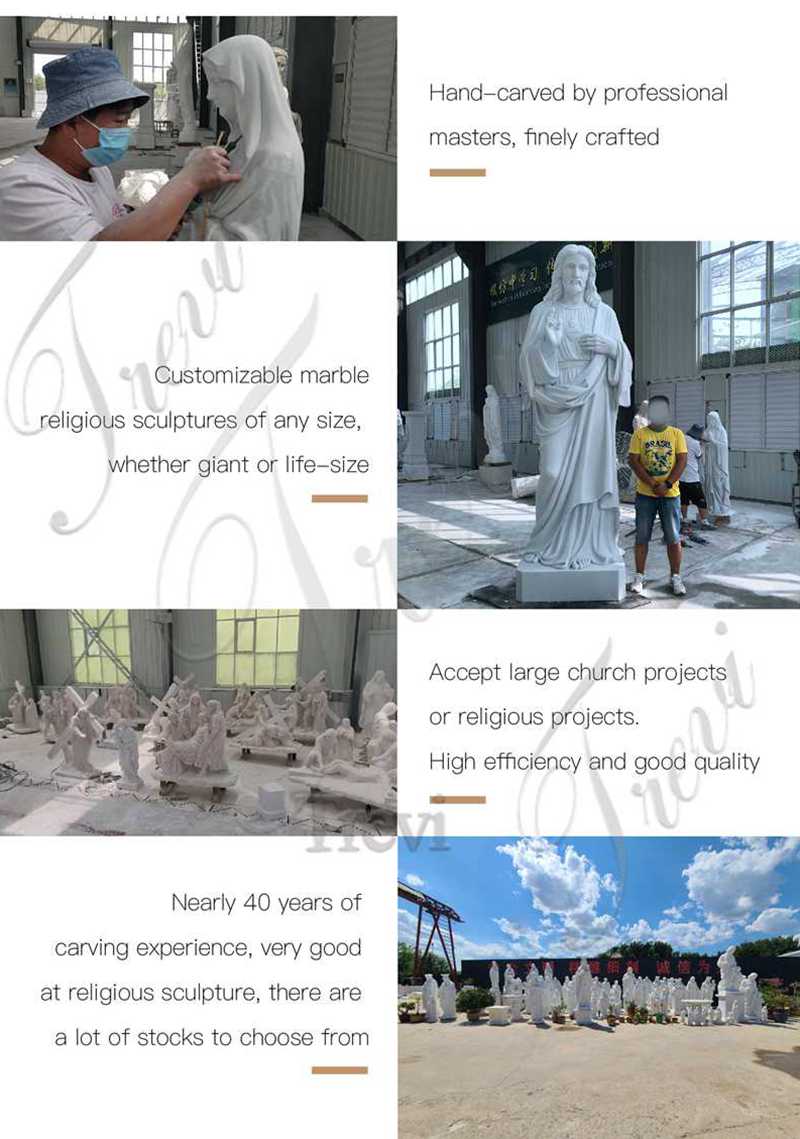 Of course, the Trevi Catholic chancel is made of high-quality marble and our artist is a devout Catholic. Without a doubt, you would get an exquisite altar. You could contact us immediately if you have any requirements. Trevi would provide you with satisfactory service and the latest catalog of altar designs.