Introduction of Catholic Church Altar for Sale:
This marble catholic church altar for sale is very beautiful. This is the catholic church altar style which is hot selling recently from our factory. This marble altar is so meticulously carved that all the details were carved by the artist. Therefore, this hand-carving brings out the details of this sculpture more vividly. Our clients choose catholic crosses and sheep as decorations.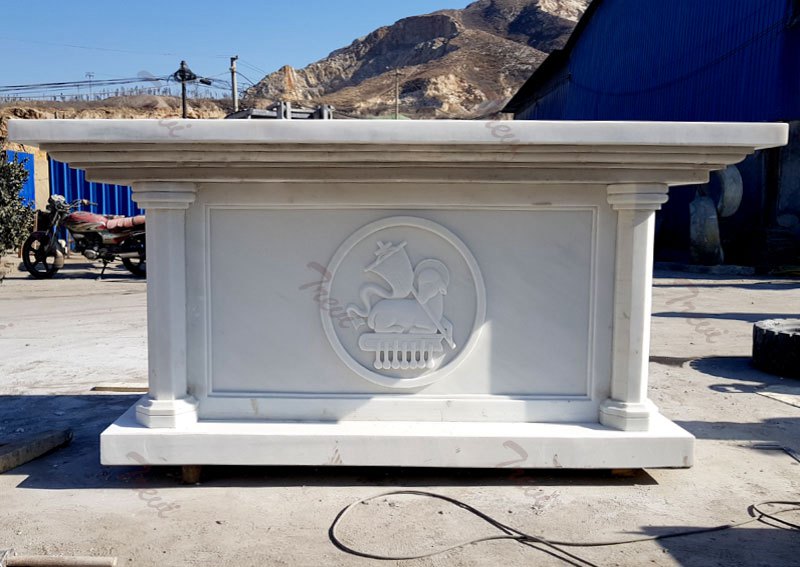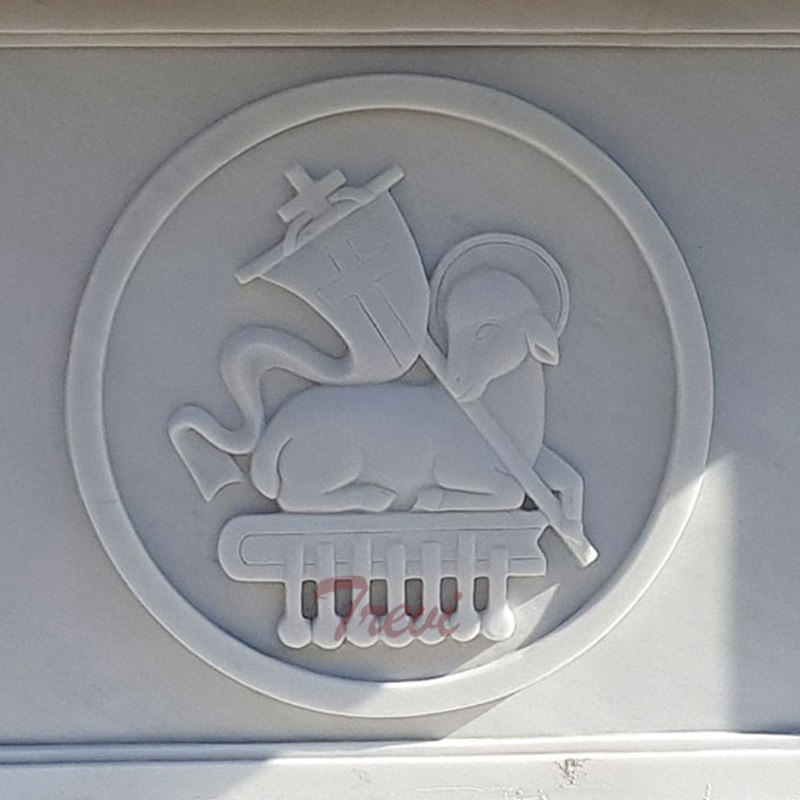 The Role of the Marble Altar:
The marble altar is an important structure for celebrating the Eucharist. Generally, the altar is located in the center of the sanctuary and is the focal point of the church. At the beginning of the Roman Mass, the priest first kisses the altar of worship and only then goes to the chair where he presides and introduces the liturgy and the liturgy of the Holy Word. In some cases, after the priest had recited the prayer at the foot of the marble altar, it remained standing on the altar.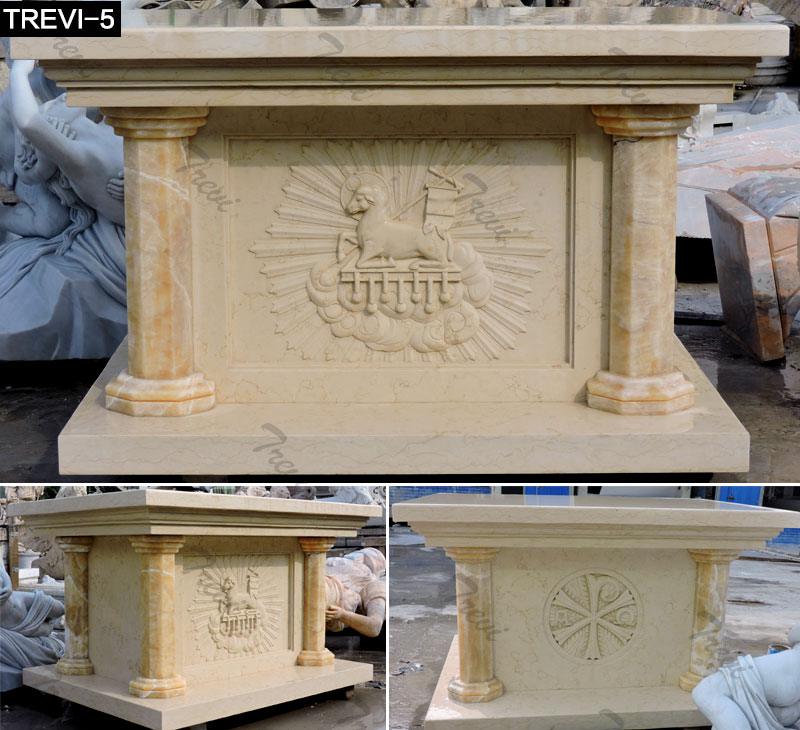 The Eucharist in holy places such as churches should be held on a marble altar. Outside of a sacred place, however, it could happen at a proper table. For example, Catholics always use a piece of cloth, across, and candles for their ceremonies.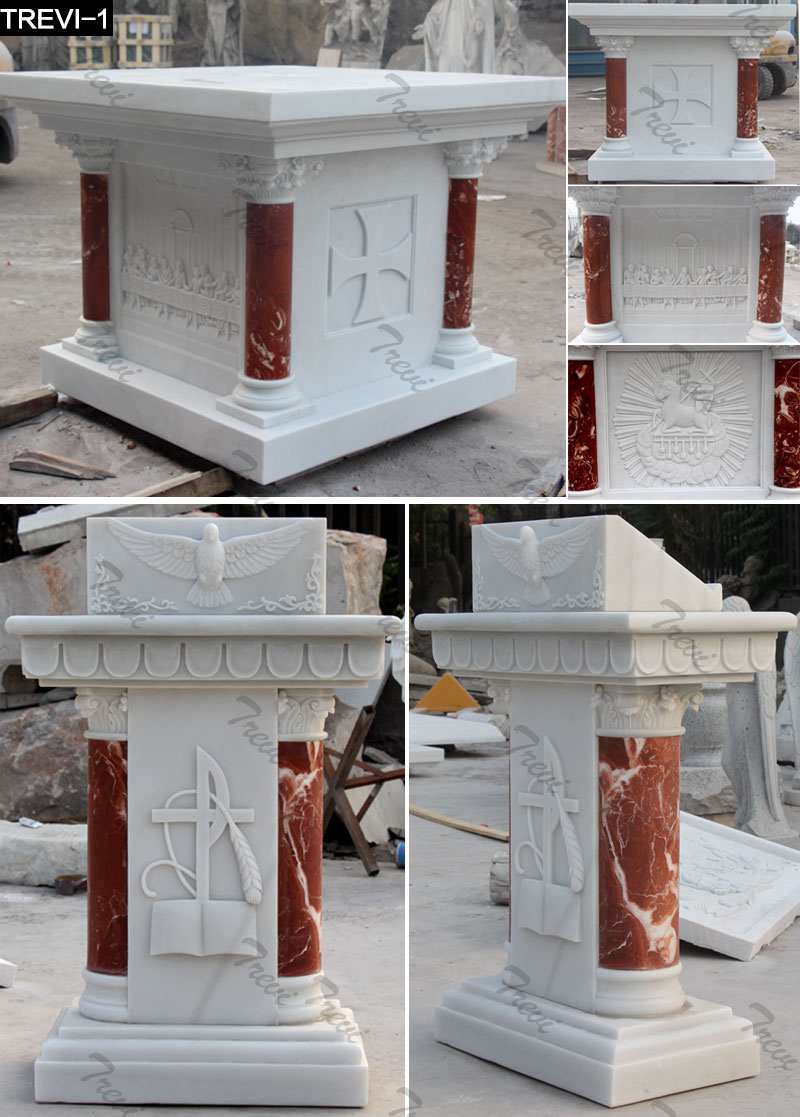 Material and Color Options:
This marble catholic church altar for sale is carved from natural white marble. Of course, we have different colors like beige, black, brown, etc. We would buy the material from the mine so we could get a very good price. Every month, we have professional workers picking materials from the mine to make sure the price is good and the material is the best engraving. Please let us know if you have a request for the color of marble. Therefore, we would try our best to meet your requirements and carve the perfect church altar for you.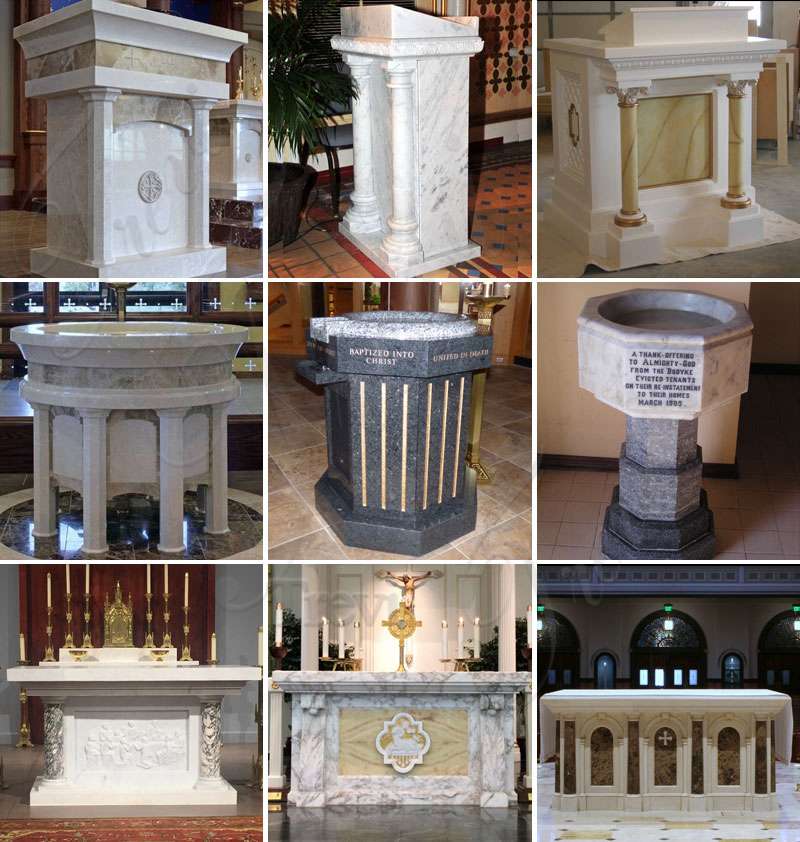 Packaging and Delivery:
The packaging of Trevi marble catholic church altar is sturdy woodwork. Of course, inside the wooden box is the cloth and foam to protect the altar. Moreover, inside the package, there are also wooden strips for fixing the altar. We have 3 long-term cooperative shipping agents, who could arrange to ship to the port or home delivery. We also purchase full insurance for shipping items.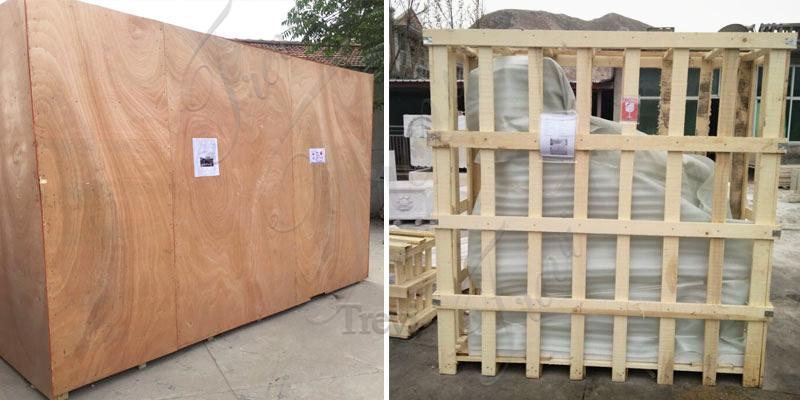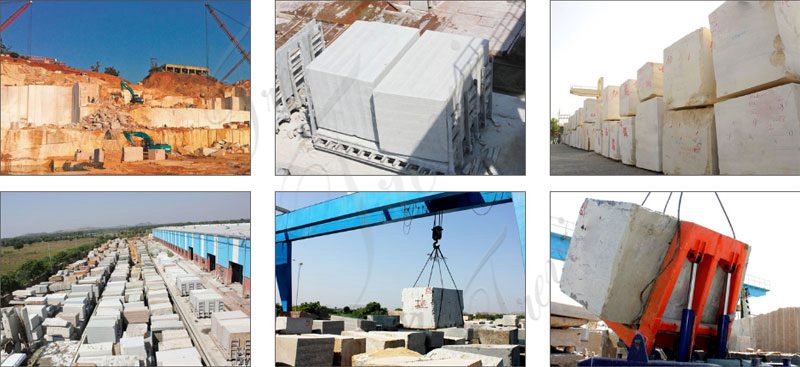 The excellent after-sales service is also worth mentioning. For more details on the sculpture, please contact us!