Introduction of Jesus Statue:
This Catholic marble Jesus statue is life-size and is about 1.8 meters high. Jesus is the savior who protects the flock like a shepherd. The lamb at Jesus' side and in his arms symbolize the followers and believers of Jesus. The lamb is the only thing Satan has no control over. Lamb's youth and white fur make it a symbol of innocence, purity and docility. This shepherd statue of Jesus shows Jesus leading and protecting his followers.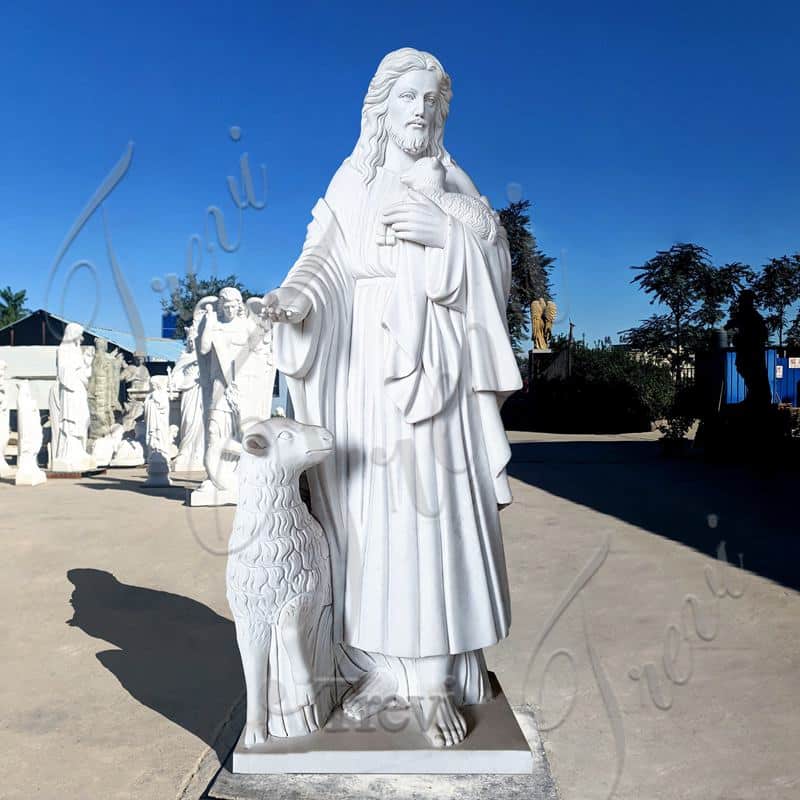 Hand Craved by Experienced Artists:
The curly hair and beard of Jesus would be sculpted by our artists with very fine tools. From the face of Jesus to the folds of his clothes are carved and polished very carefully to make their surface smooth. There are two lambs around the marble Jesus statue, one beside him and the other in his arms. Both lambs have coils of wool that need to be carved by hand, especially the lamb in Jesus' arms, which needs more detailed carving.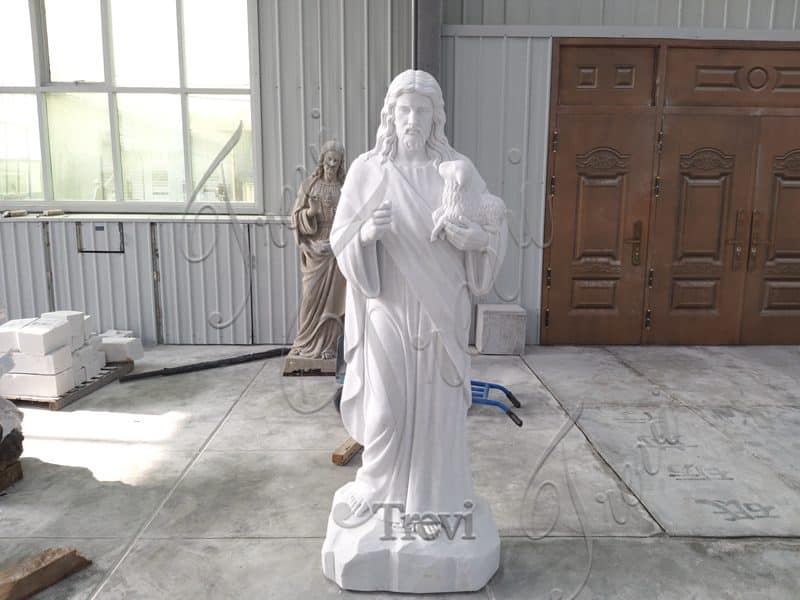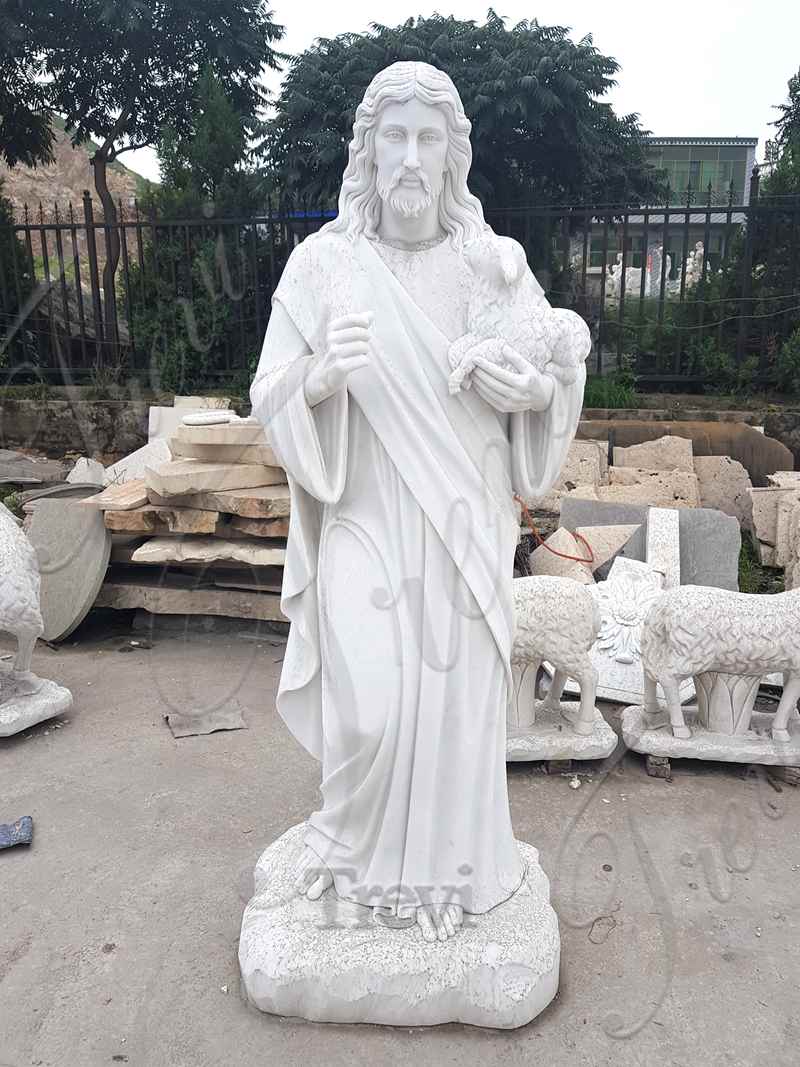 High-Quality Marble Material:
This Jesus Catholic sculpture is carved from high-quality pure natural marble. The marble material we choose is fine and pure, and it is a traditional material for artistic carving. First, the hardness of marble is softer than that of granite, and it is easily shaped. Meanwhile, the marble material is stable. In addition, marble has good anti-fouling properties. Our marble sculpture is professionally treated, and the surface would be fine after carving. The density of the marble is high and it is not easy to absorb water, so the cleanliness is greatly improved.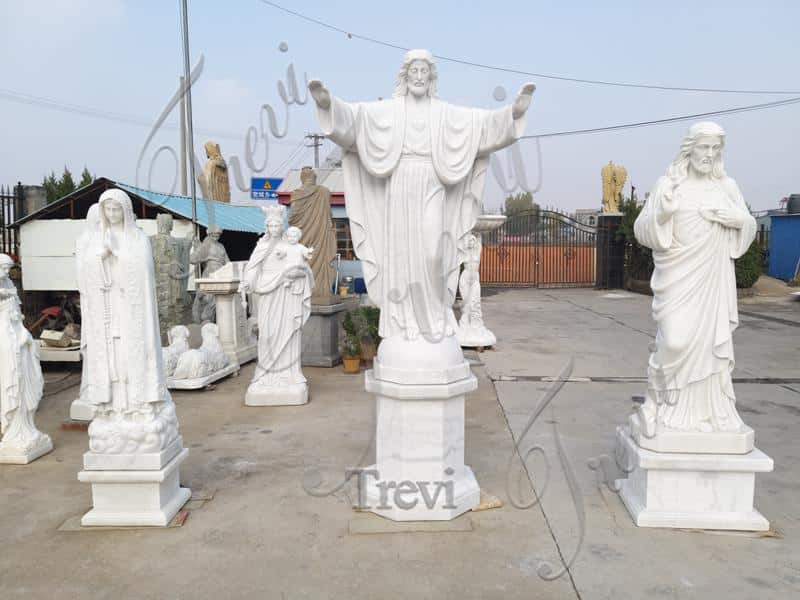 Why Choose Trevi Catholic Sculpture?
Trevi has been established for decades. We are a sculpture factory integrating development, production, and sales. Firstly, in addition to some classical sculptures, we also support customization, including various sizes and shapes. Then, we provide more considerate service to our customers.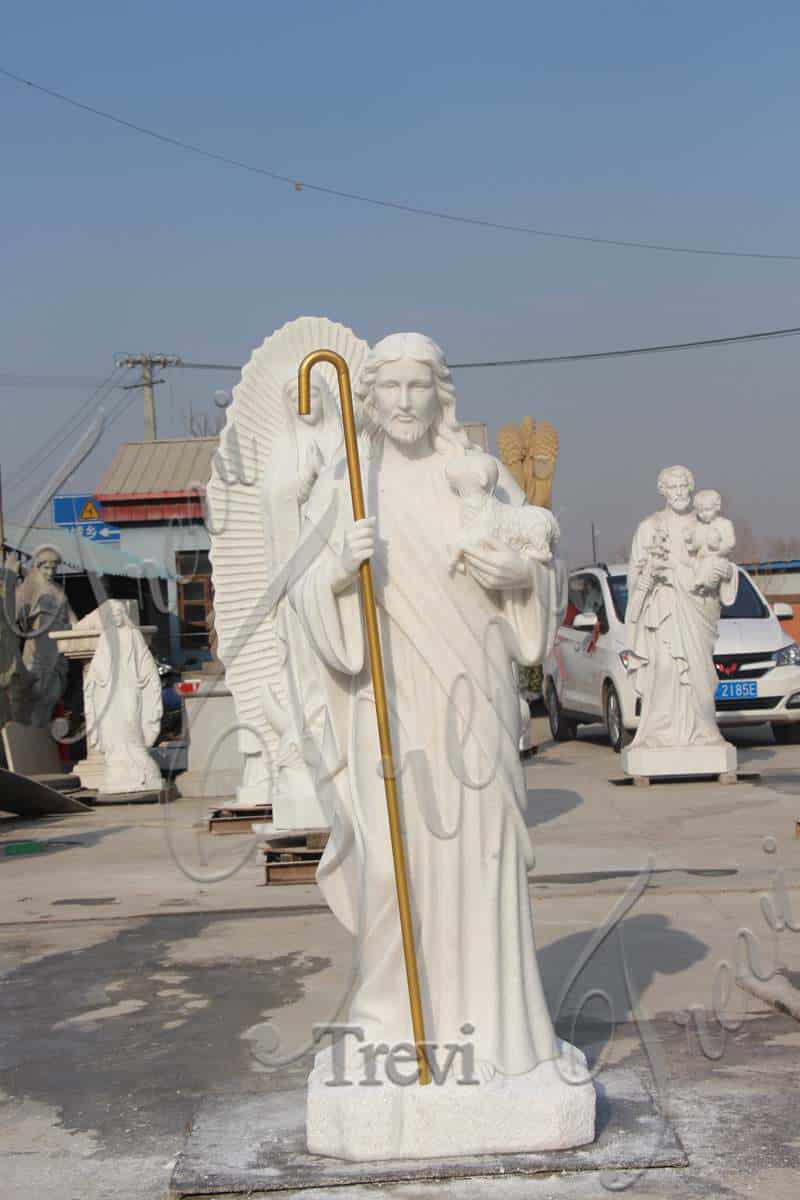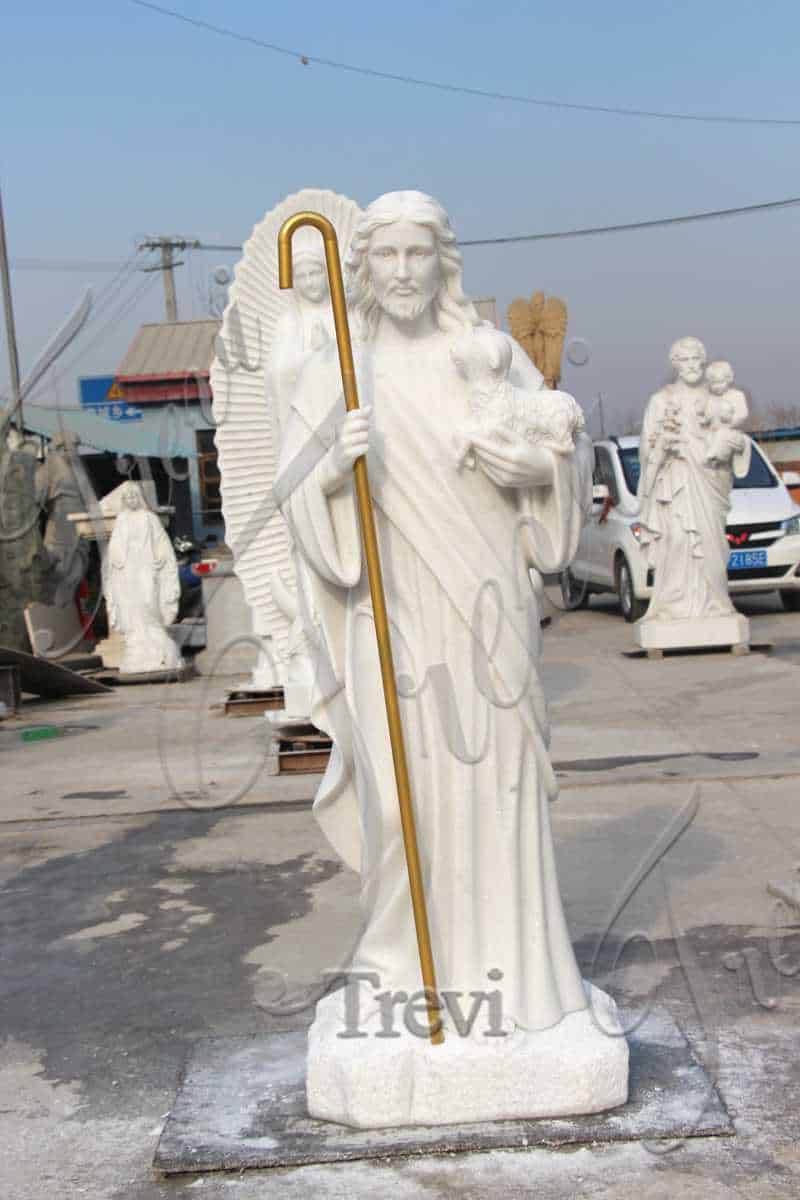 Whether it is purchase or after-sales, you could be satisfied. our thoughtful service also attracts many repeat customers. Finally, our quality is guaranteed. It is essential part that our professional QC team would conduct a meticulous inspection before shipment.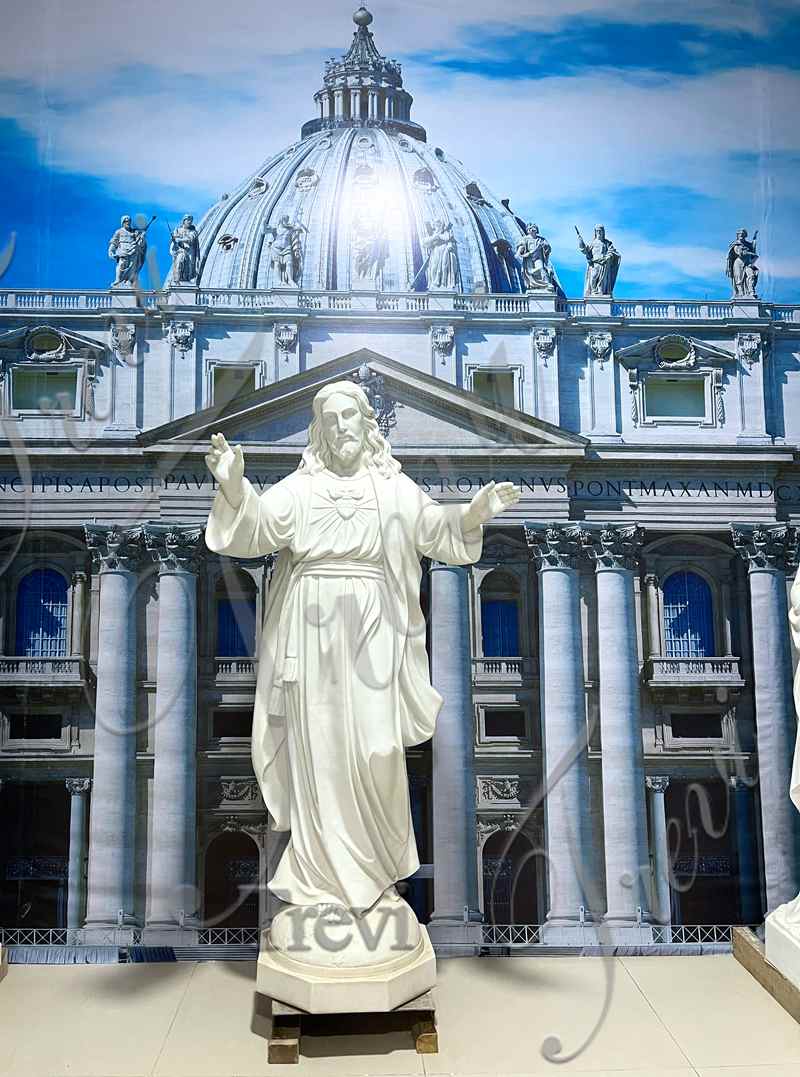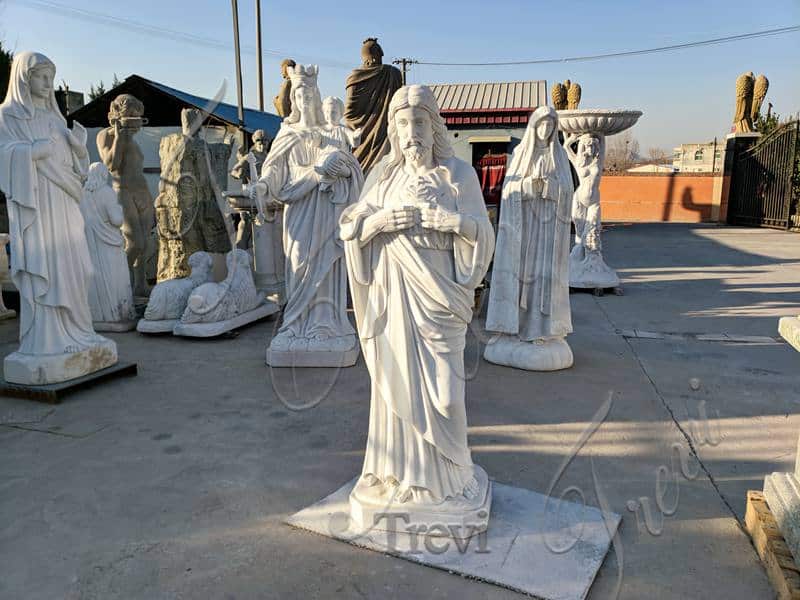 If you cooperate with us, we give you satisfactory artwork. If you are interested in our statue, please feel free to contact us.