Introduction to Marble Guadalupe Statue
Trevi could carve a beautiful Virgen de Guadalupe garden statue for you. You could clearly see that the expression of this Virgin is so realistic. In particular, the Virgin has a kind and kind smile, does this scene make you feel very reassured? Of course, our Guadalupe head meal is also very real, they are so harmonious under the robe of the Virgin. There is a lovely angel at the feet of the Virgin. And, the angel's hand gently holds the Virgin's garment. We could feel the playfulness and cuteness of the angel. Of course, under the exquisite carving skills of Trevi artists, we could also feel the Virgin coming to us with the radiance of hope. Without a doubt, this beautiful large Lady of Guadalupe statue is something you should not miss.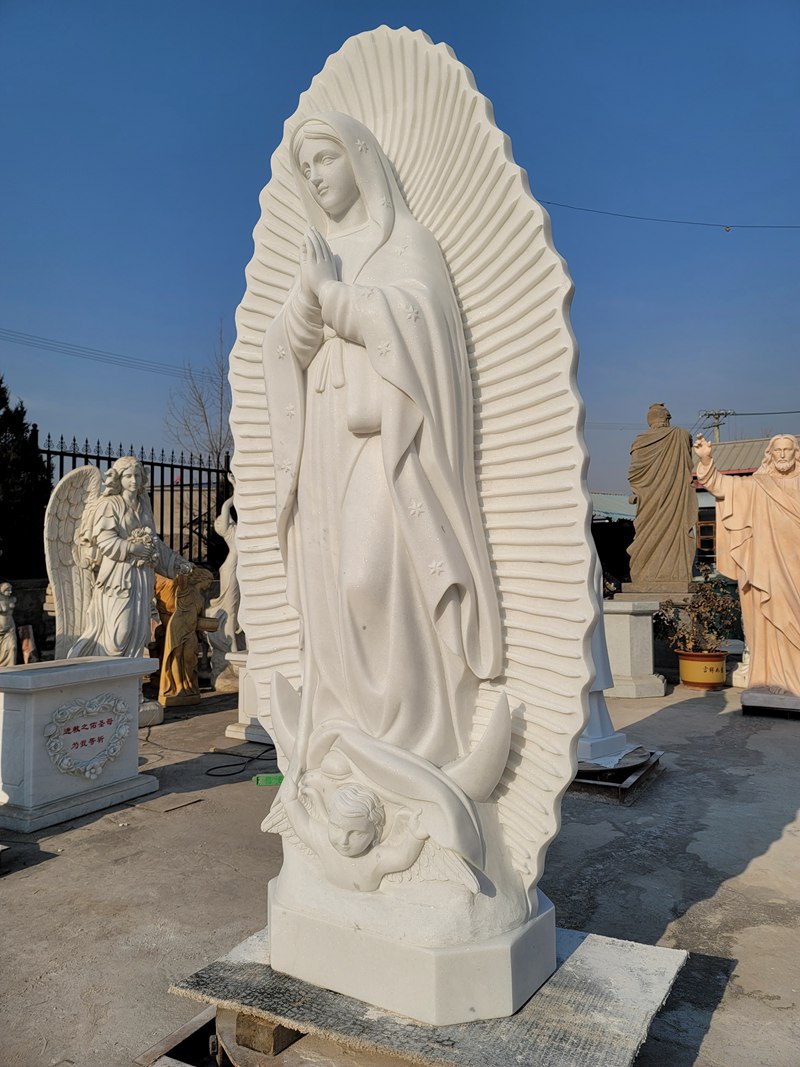 What does the Virgin of Guadalupe Symbolize?
First of all, we all know that the apparition of our Lady of Guadalupe statue appeared in front of an indigenous Mexicould. Our Lady of Guadalupe remains a powerful symbol of faith in Mexico to this day. Additionally, her profile is tied to social justice. Moreover, Our Lady appeals to the poor and the marginalized. In modern times, we could see her representing people who oppose oppression. Moreover, Our Lady of Guadalupe has become a powerful symbol of Mexican patriotism. Of course, the Virgin has maternal power. Others thought she had an almost contemplative quality and quiet strength. Throughout, Mexicans considered her to be the mother of Mexico. In addition, our Lady of Guadalupe statue is not only a religious symbol but also a universal cultural symbol.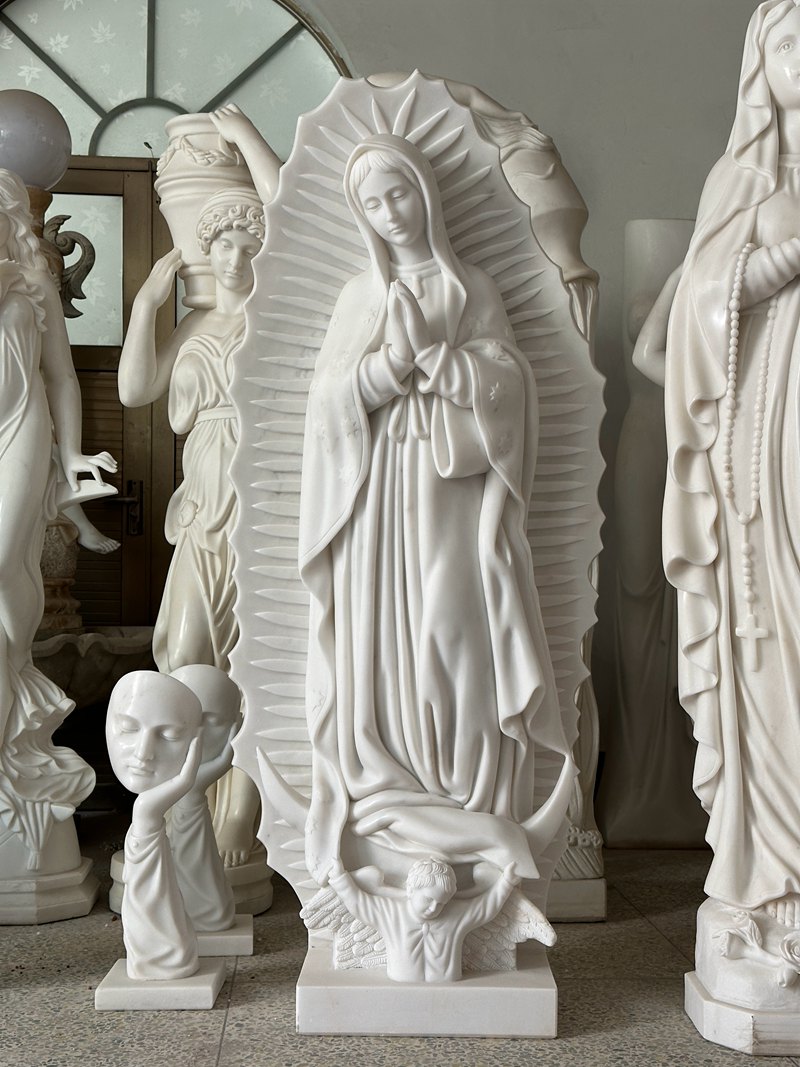 Where is the Original Our Lady of Guadalupe?
Our Lady of Guadalupe in the Cathedral of Guadalupe, Mexico City. The Basilica of Our Lady of Guadalupe is the main religious center of Mexico. This church is located in Villa Hidalgo, Guadalupe, a community north of Mexico City. Every year, hundreds of thousands of pilgrims from all over the world come to this holiest church in Mexico.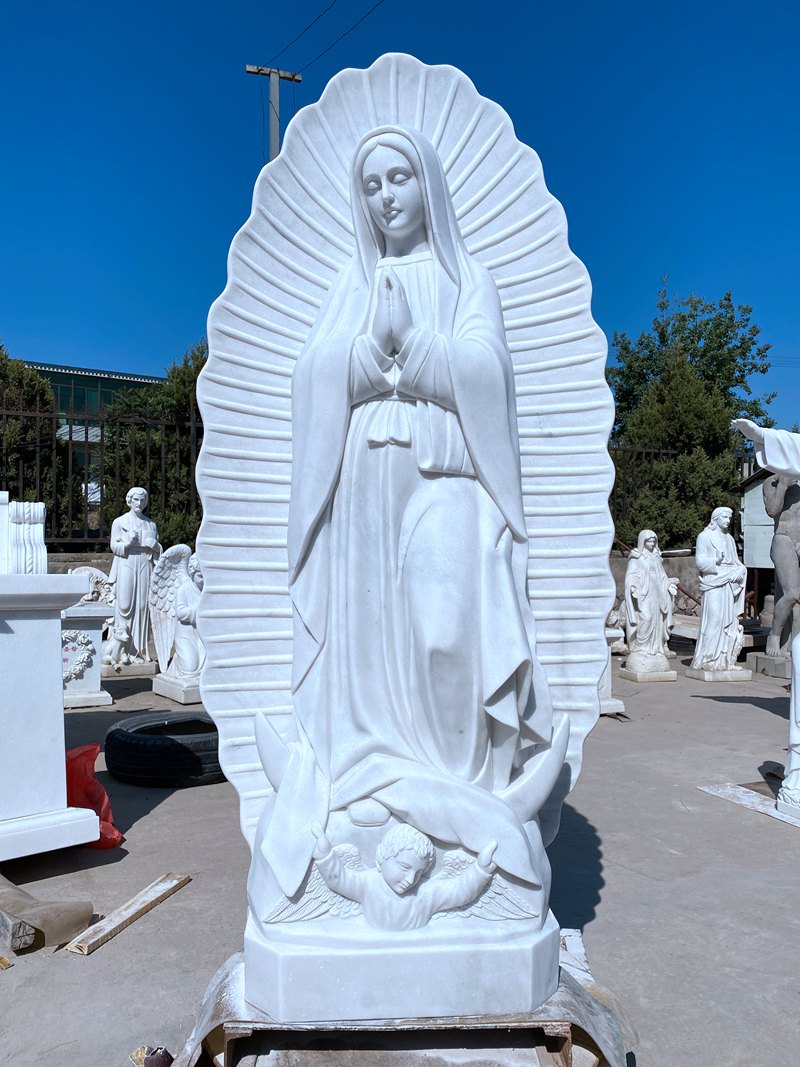 Trevi Uses High-quality Marble
Our artist's pursuit of the Guadalupe Garden statue is very strict. Especially when it comes to choosing raw materials, artists always insist on using high-quality marble. These marbles are all-natural raw materials. Our factory has staff specialized in raw material procurement. They search the mountain of stone every day to find the most suitable marble. Therefore, we would choose the most suitable marble raw materials for each of our Lady of Guadalupe statues. If you want an exquisite marble sculpture of the Madonna, please contact us today. Trevi would provide you with the highest quality Catholic Lady of Guadalupe statue for sale.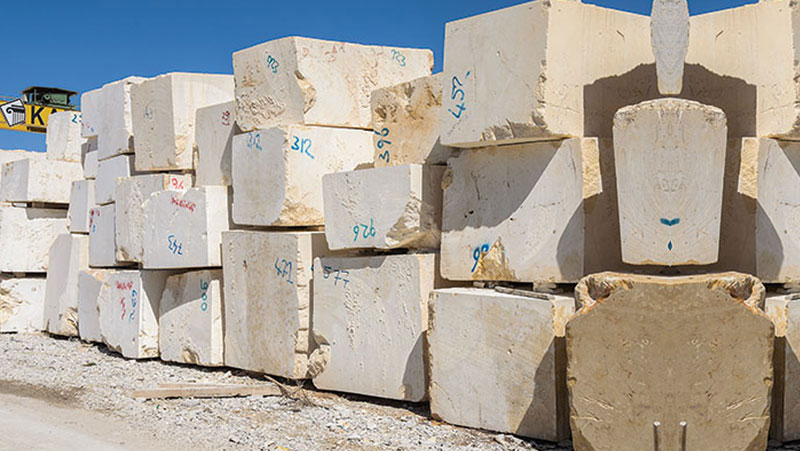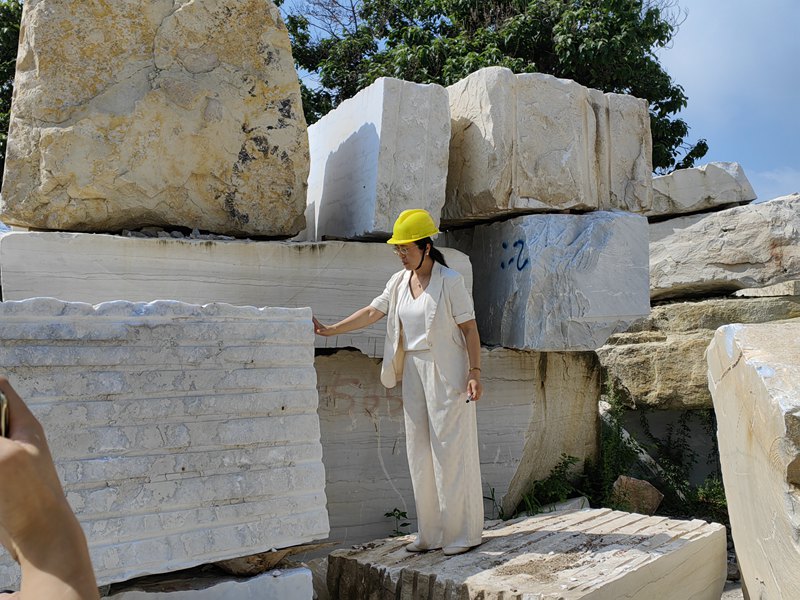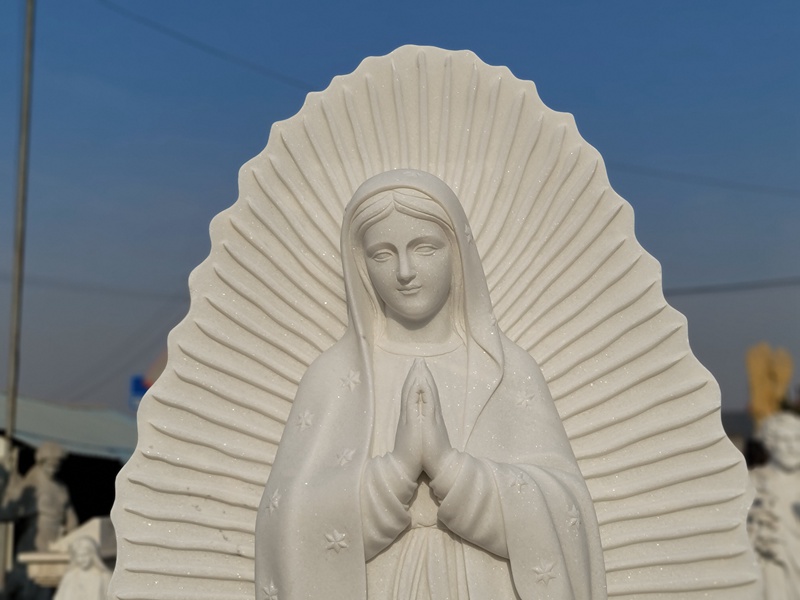 More Marble Religious Sculptures
At Trevi, we understand that faith is deeply personal. Perhaps you seek to bring other religious figures to life through art. Whatever your vision, our experts are skilled in creating custom marble religious sculptures tailored to your specifications. we have a large number of orders for religious sculptures every year. So our raw materials are very cheap. So you could not only get a high-quality virgin Guadalupe garden catholic statue but also at a very good price.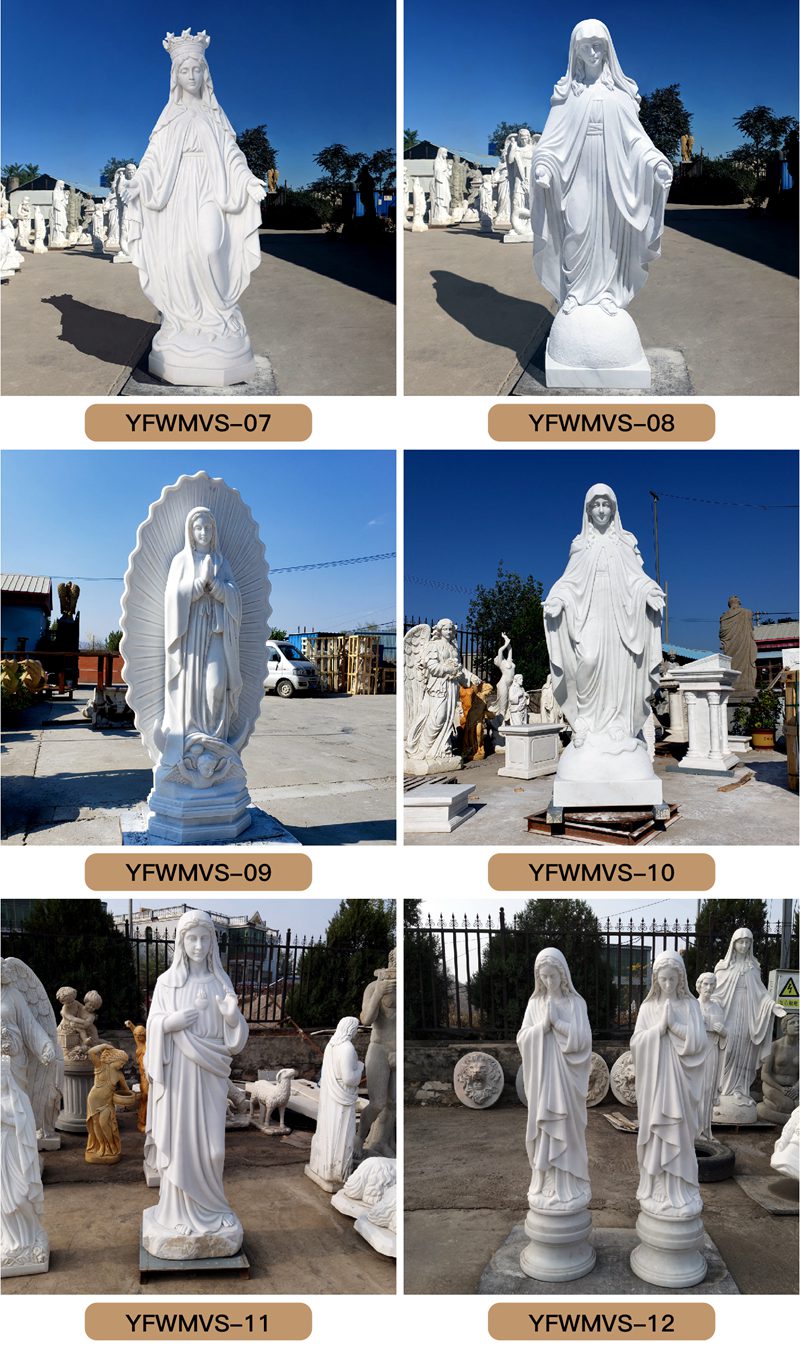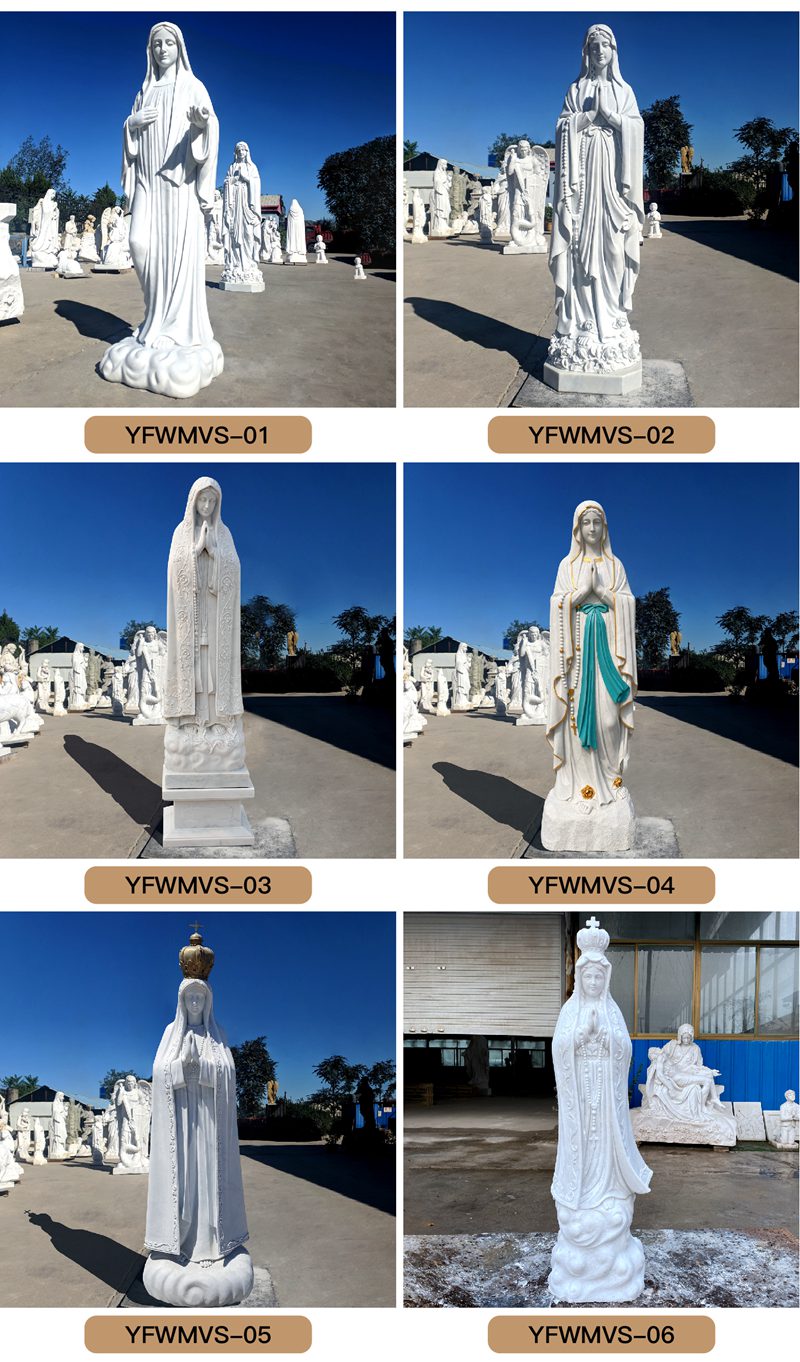 If you want a beautiful Lady of Guadalupe garden statue, please contact us immediately. Trevi would provide you with satisfactory service and more design catalogs of Virgin sculptures.