About This Marble Lamp Statue:
This beautiful lady holding lamp statue is one of Trevi's bestsellers. There are 5 black lamps dragging above the female head of pure white marble. This is a classic and noble design style. The superb carving technology makes the marble lady statue very realistic. Her facial expressions are clearly visible, and the folds in her clothes are so natural. Not only does this lady lamp statue make a great decoration, but it also illuminates your way at night. And the stone lamp statue from the Trevi factory has a good price/performance ratio.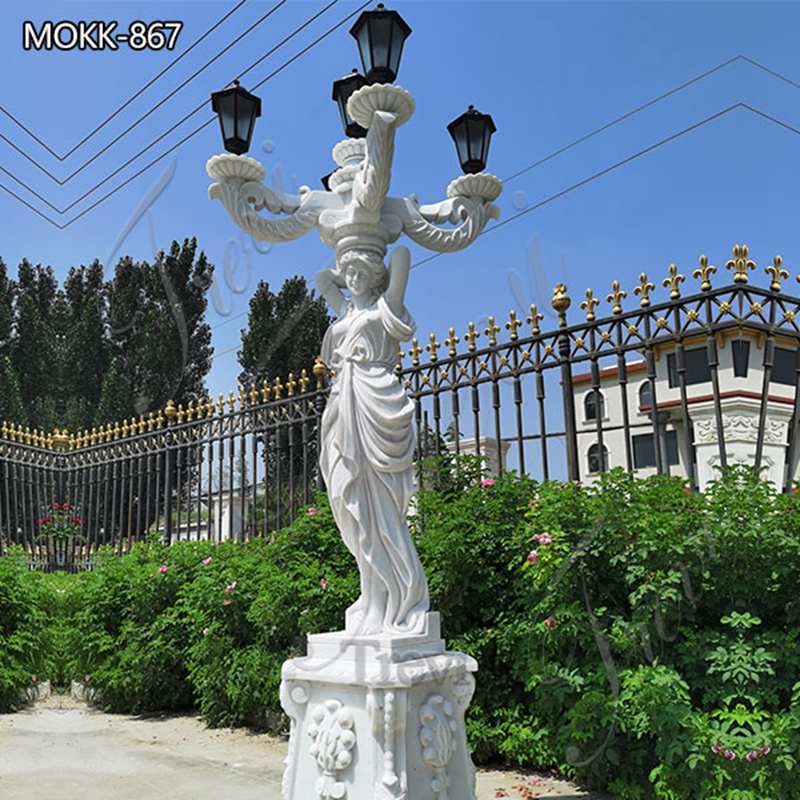 Why Choose Natural Marble?
The Trevi factory attaches great importance to the quality of the lady holding lamp statue. The use of natural marble is Trevi's commitment and responsibility to customers and products. Natural marble has extremely high density and hardness, and marble statues made from it could have a long service life. As long as you regularly clean your statues as directed by our sales staff, we guarantee that your statues would look like new for many years to come.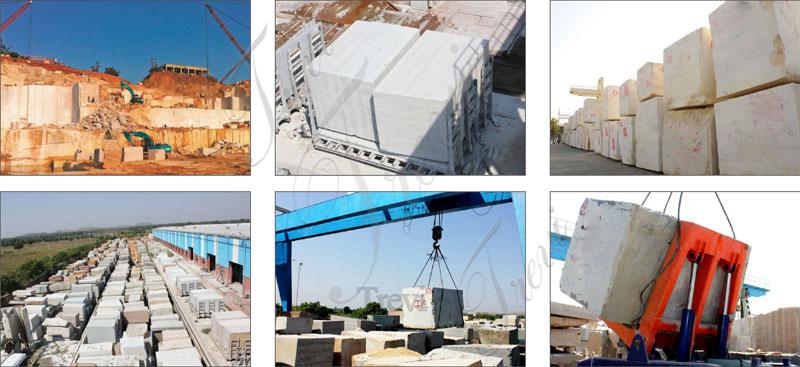 A Variety of Styles to Choose From:
Trevi sells marble lamp statues in a variety of beautiful styles. The pure white marble lamp, the double color marble lamp statue, the pure beige marble lamp statue, the antique lady lamp, and the little angel marble lamp statue are all very beautiful. Of course, customers could also customize marble stone lamp statues for us. The color, style, size, etc. of the marble stone lamp statue could be decided by you.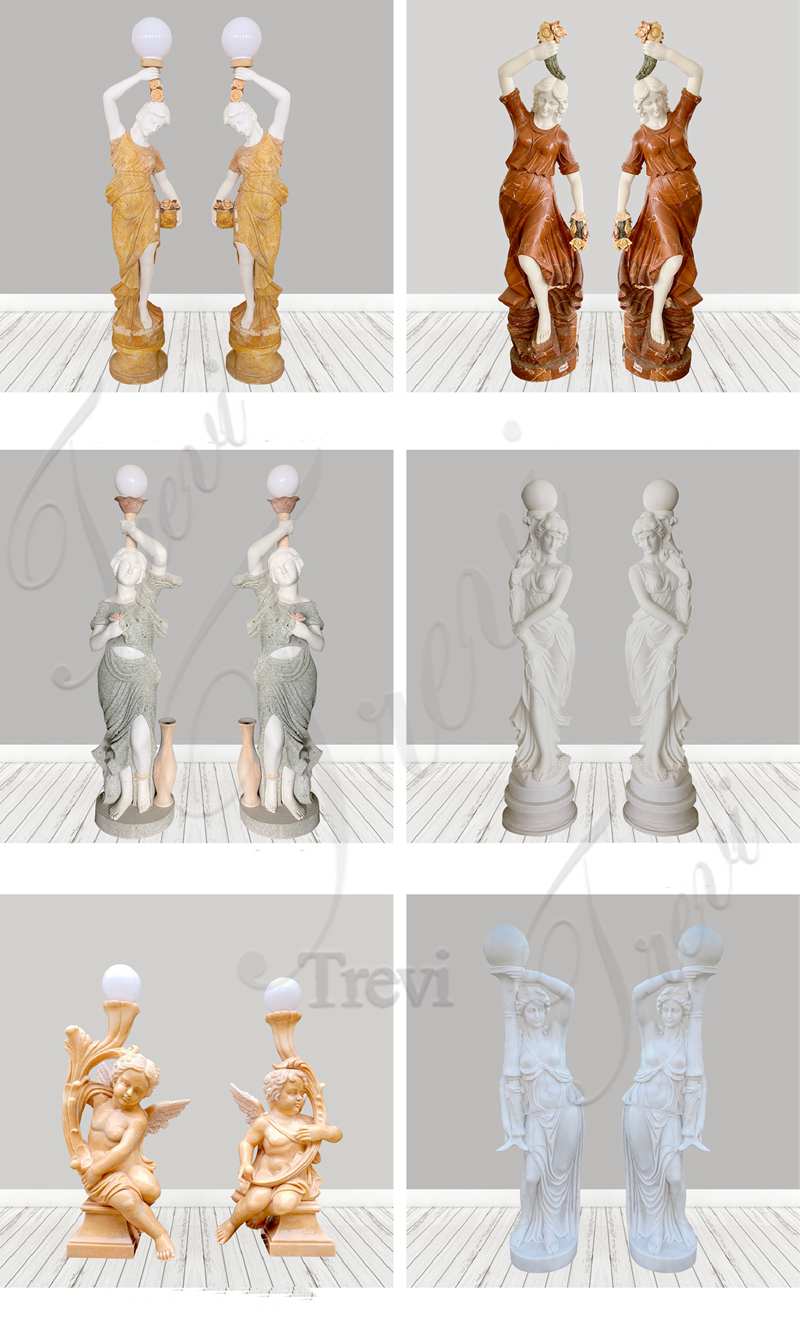 Introduction of Trevi Factory:
The Trevi factory has been making marble statues for decades. Our factory has talented designers, highly skilled carvers, and dedicated staff. We have always regarded customers as our gods, and we have always believed that high quality is the cornerstone of a brand's long-term development. We always treat every customer with sincerity and welcome you to visit our factory.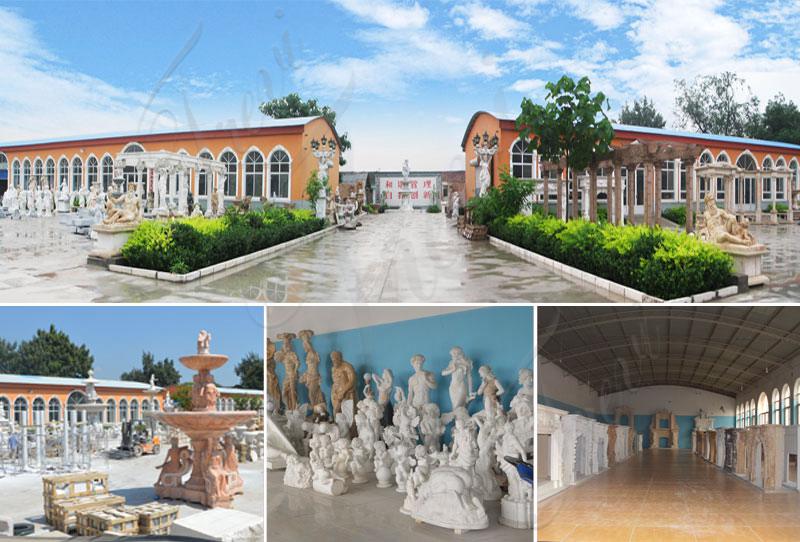 Trevi welcomes friends from all over the world. If you are interested in this marble lady holding lamp statue, please contact us for more information.