Greek Garden Statues Details:
Trevi's artists use pure hand-carving techniques. So our marble Greek garden statues are so beautiful. And, our ancient Greek garden sculptures use natural marble raw materials. Therefore, our goddess sculptures are of very high quality. They are ideal for placement in parks and public spaces. You would be amazed when you see these female statues of the Goddess of the Four Seasons.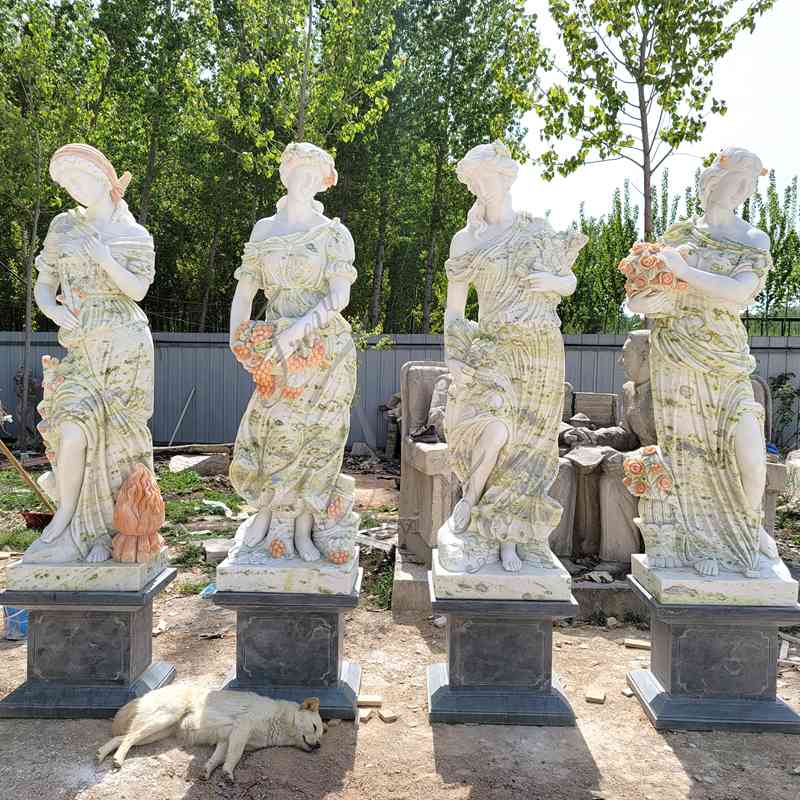 Numerous Marble Sculptures of High Quality:
Our artists use natural marble raw materials. Only the highest quality marble would reflect the fine detail of the sculpture. Moreover, these natural marbles have a collection value of thousands of years. Therefore, these natural stones could withstand wind and rain. And, our marble is very rich in color. If you want any color of marble we could meet your needs.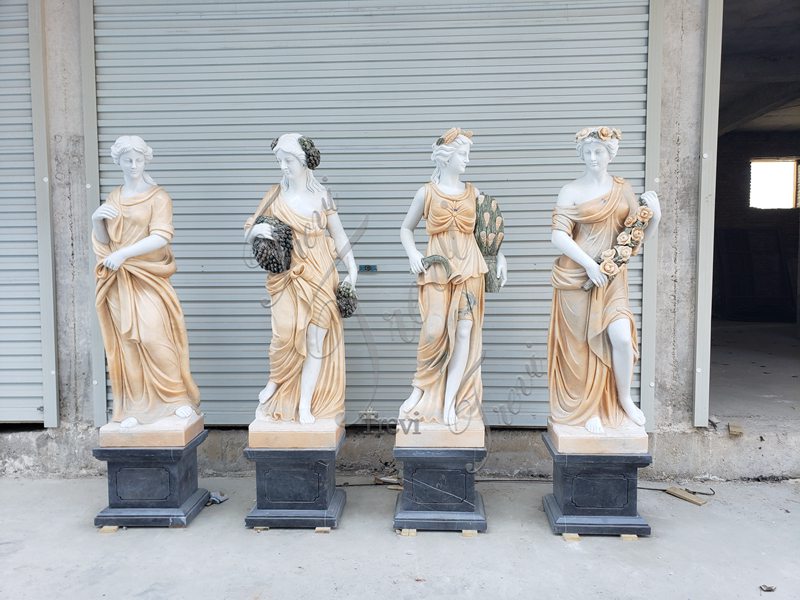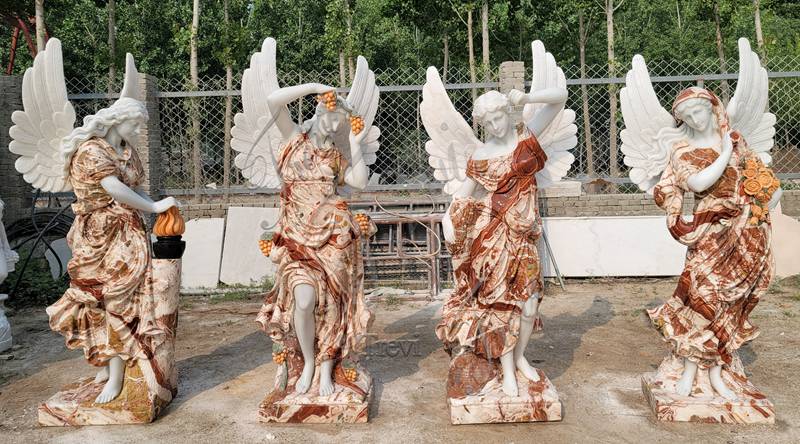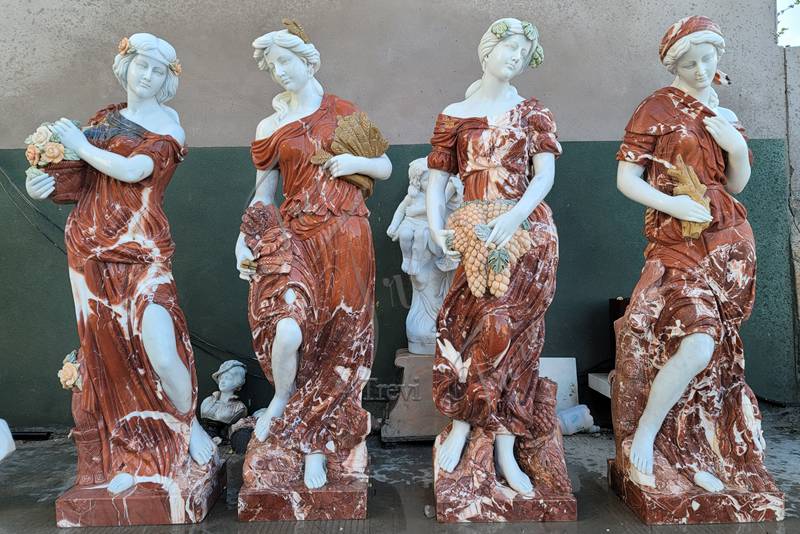 Beautifully Carved Details:
You could clearly see that the expressions of these female characters are so realistic. Their eyes are full of inspiration. Therefore, our sculptures have a very high aesthetic value. Also, the pleats in these skirts are so beautiful. And the design of the skirt is very fashionable and classic. Of course, the decoration in the hands of the goddess of the four seasons is so exquisite. Without a doubt, these Four Seasons Goddess custom marble sculptures would be your best choice.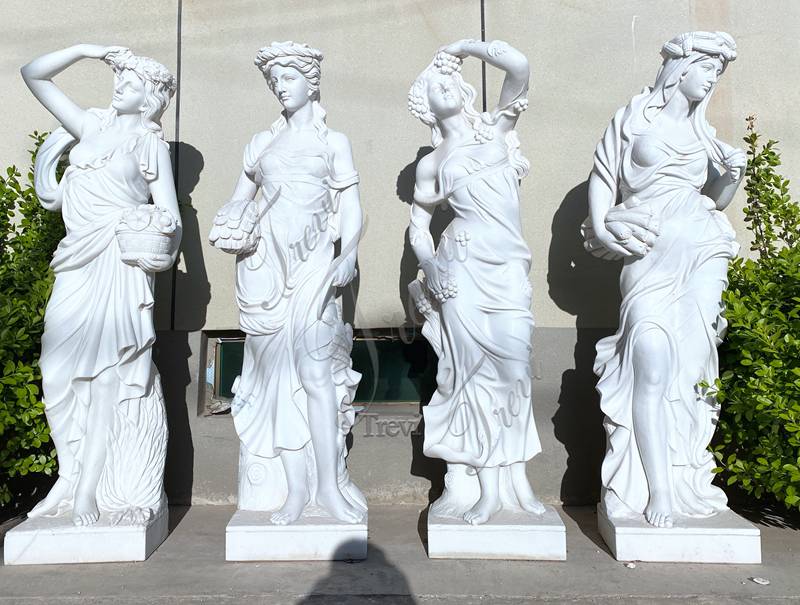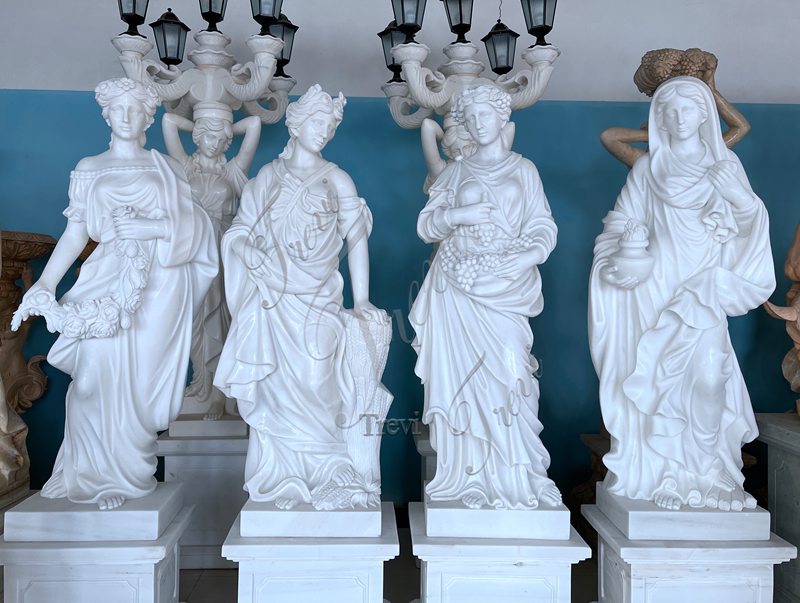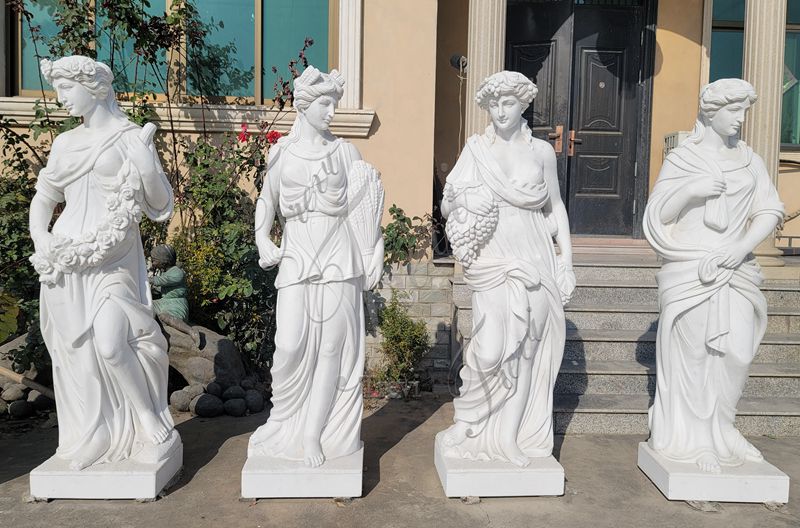 Trevi Safe Packaging:
Trevi has a professional packing staff who could pack the sculptures very safely. Therefore, our woman garden statues would not be scratched and damaged during transportation. First, our packers wrap the sculpture in soft foam. The exterior of the sculpture is then secured with solid wooden crates.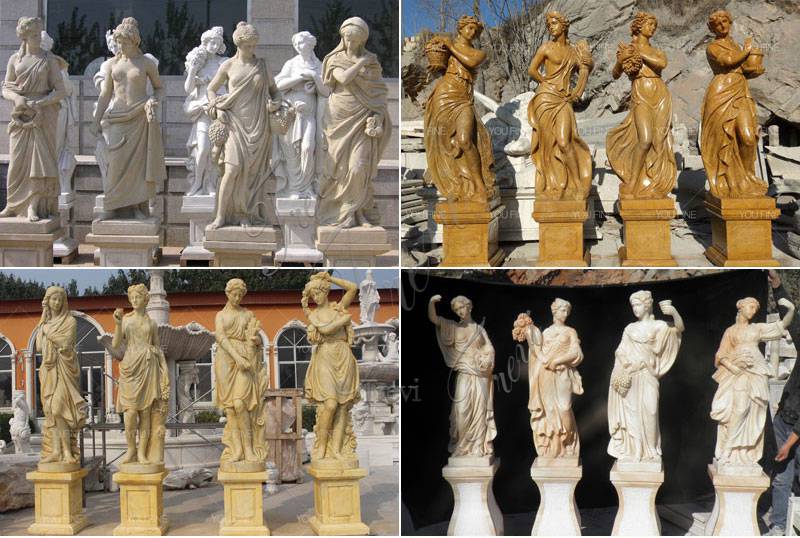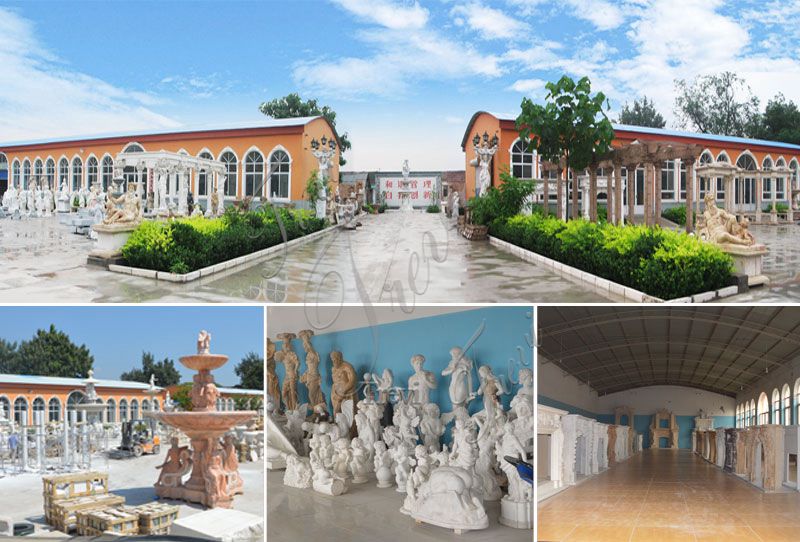 So trust us, Trevi would provide you with the perfect four seasons statues for sale. If you want a modern Greek female sculpture, please feel free to contact us. Trevi would provide you with high-quality sculptures and satisfactory service.