Outdoor Garden Marble Winged Four Seasons Statues Detail:
These beautiful garden marble winged four seasons statues, they all have a beautiful pair of wings. Their clothes are made of natural beige marble materials. These colored stones would add some another beautiful color to this set of sculpture, making these marble sculptures more vivid and lifelike. In addition, our marble four season god sculpture also matches with a beautiful marble base.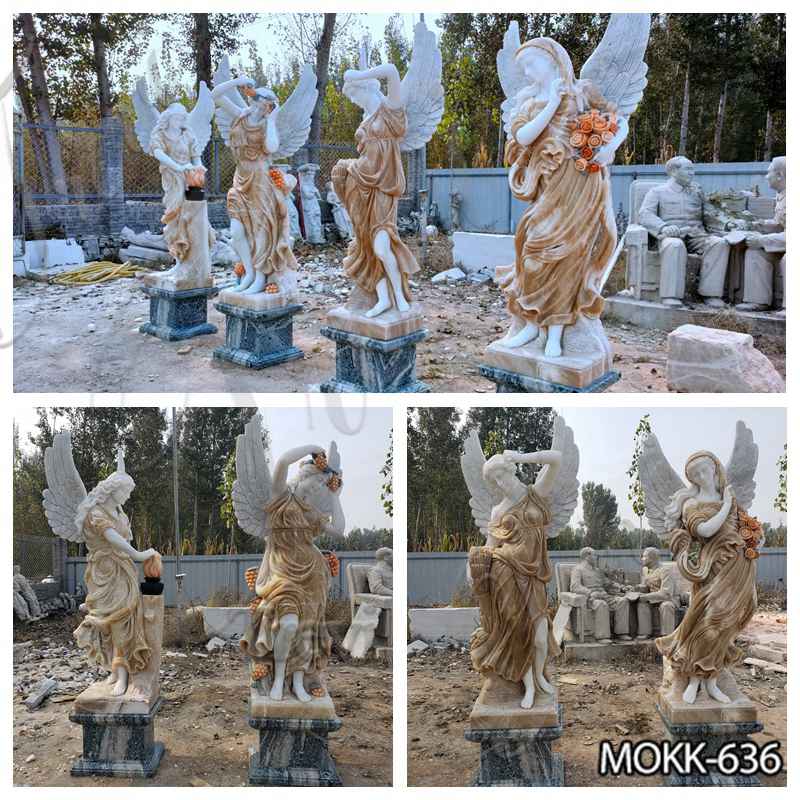 All the details of the marble winged four seasons statues are hand carved by our professional marble craftsmen. Our professional marble craftsmen have learned carving techniques since childhood and have been engaged in marble carving all year round. Therefore, they all have rich experience in carving, ensuring to provide customers with high-quality sculptures, so that customers are satisfied with our products.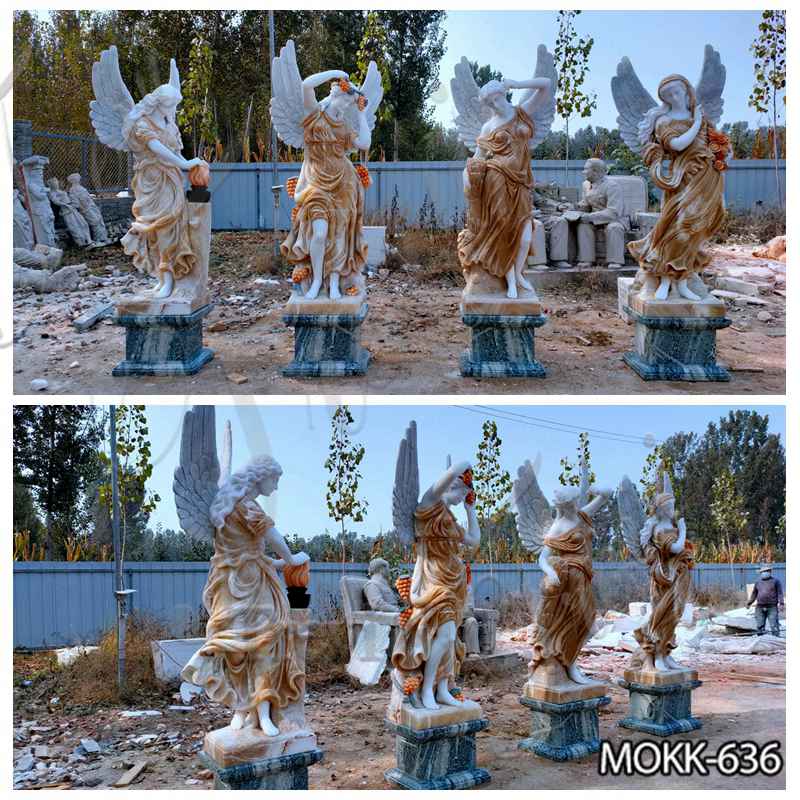 As we all know, marble four seasons sculpture is a famous sculpture art work in the West. So we have a series of product designs to choose from. Because we are a factory specializing in marble carving, we can provide our customers with a range of customized services. Therefore, we can also choose the size and material of the sculpture according to the needs of customers.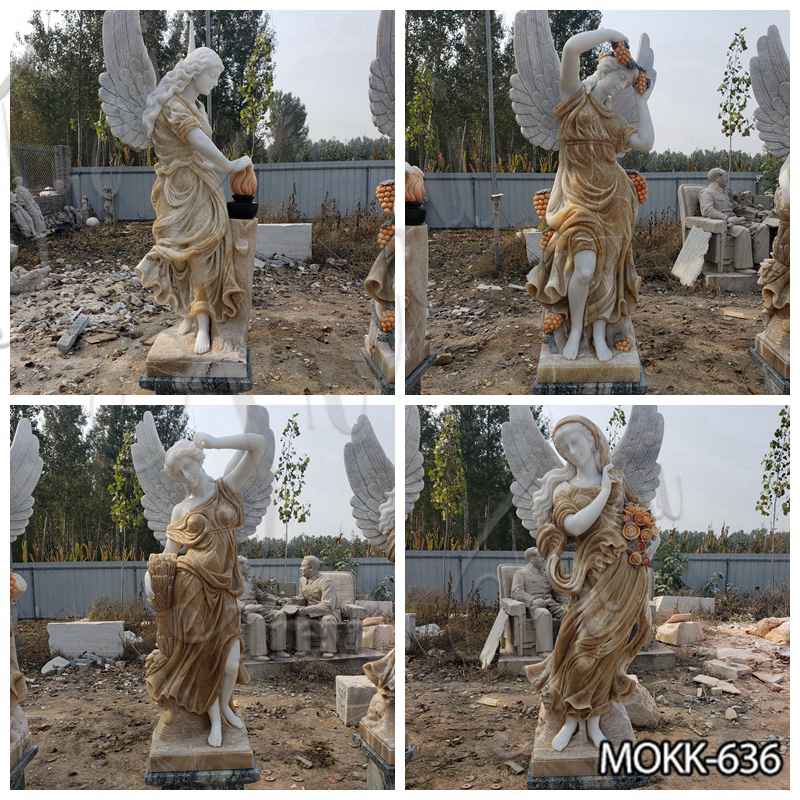 How long does our marble sculpture production take?
All our marble sculptures are produced according to the final production confirmation form determined by our customer. Most of our products are customized by our professional marble masters. So it may take 4 to 8 weeks to produce.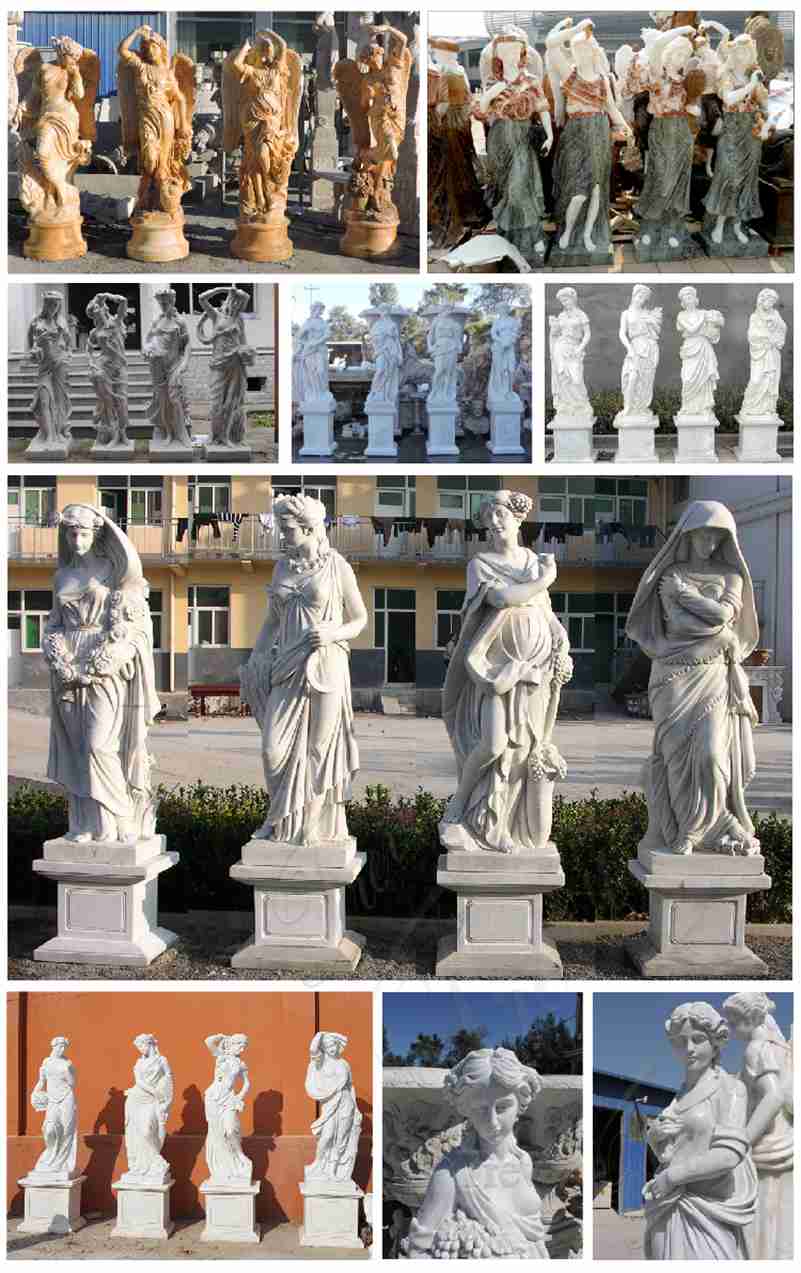 Of course, according to the quantity you ordered, the details and dimensions of the sculpture, the specific production time needs to be finally confirmed. But please believe that Trevi Art Sculpture would not ignore the details of all marble winged four seasons statues we made in order to keep up with the progress, on the other hand we would ensure that the sculpture is carefully hand made.