Black Marble Statue Detail:
There are some designs in art and sculpture that never get out of fashion. The black marble life-size greek nude fairy four-season goddess classical statue is one of them. Originally it was a collection of putti consisting of four stone fables. Each is representative of the temperate and traditional seasons.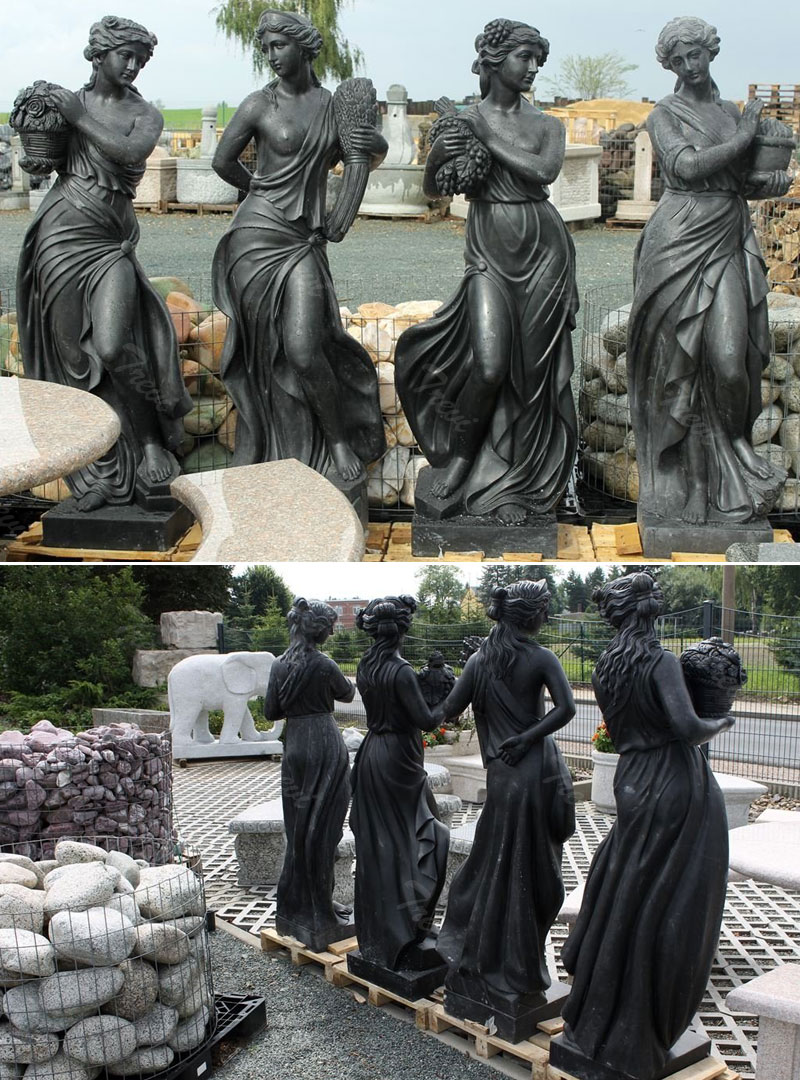 The Original Four-season Goddess Statue:
The original set of life-size greek nude statues, located in the Indianapolis Art Museum, is said to be a work of an Italian famous artist. The abstract and beautiful design of this life-size classical statue was copied and made into several modified versions. It is one of the most demanding art sculptures. Learn about Dallas People's artistic tastes, Worldofdécor has four Seasons of quality series. We have the best and most unique product range in four seasons, including a variety of shapes, sizes, and different colors.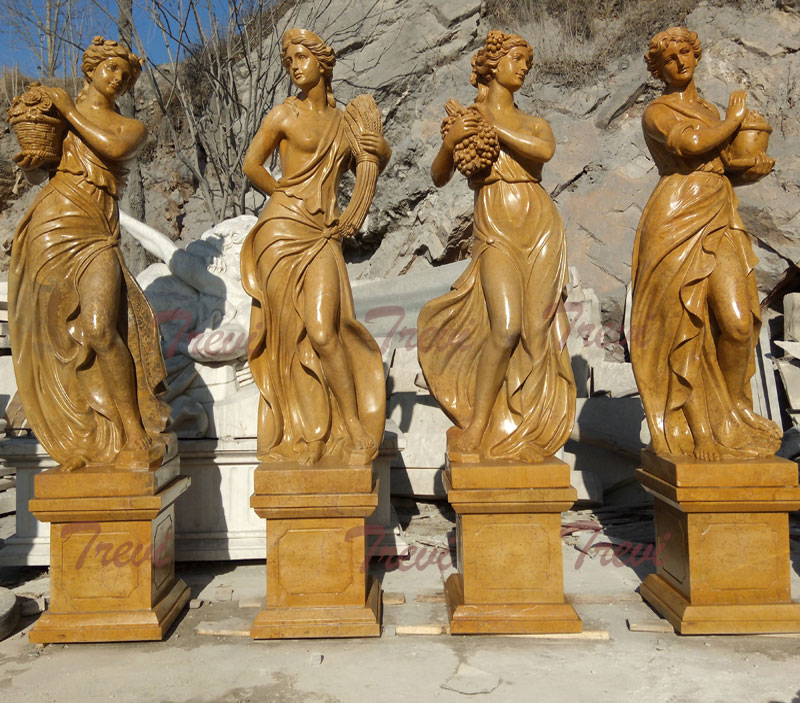 Different Marble Materials:
In addition, we offer different materials for each of the life-size greek four-season goddess classical statues, such as white marble, sunset marble, and beige marble. Marble carvings could be placed inside the house or outside the house. It could endure heat, sunshine, rain, snow, or bad weather. They are natural and completely free of pollution. Easy and easy maintenance by washing. They are also durable and have a longer service life.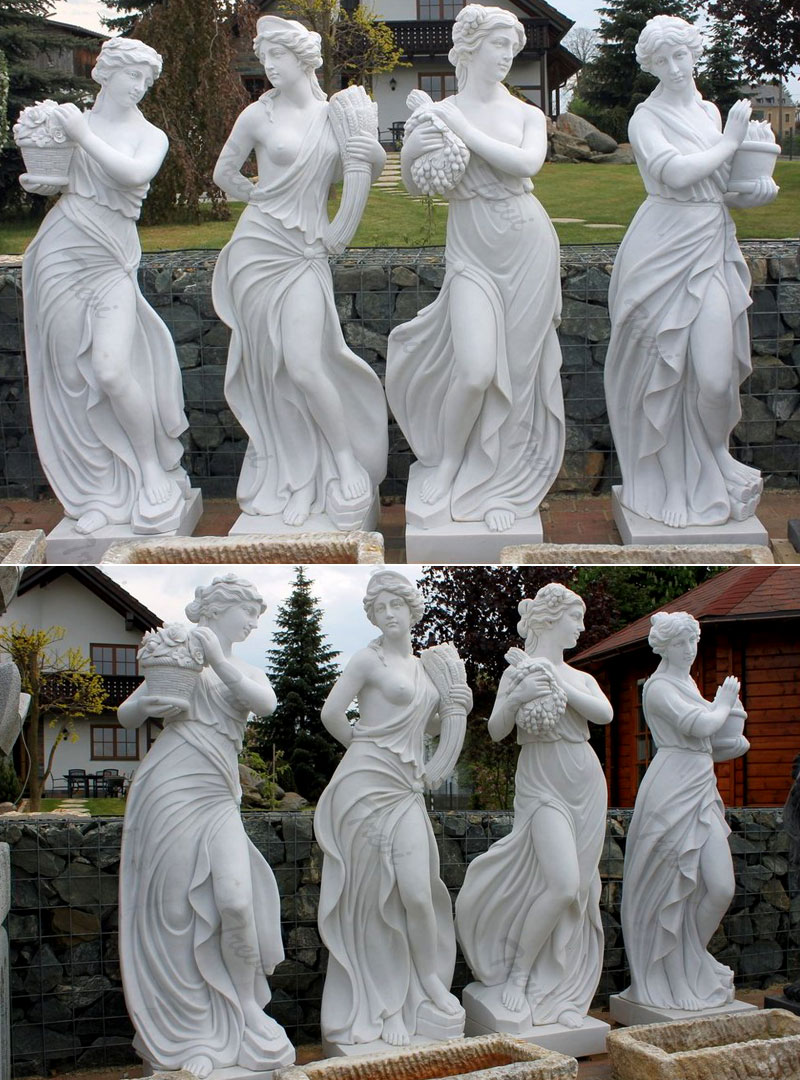 All our life-size greek four-season goddess classical statues offer custom-made designs and sizes, welcome to contact us to know more details and information!