Four Seasons Statues Introduction:
The marble statues for sale show us four beautiful seasons. The Romans usually represented the seasons as a goddess of sex known as Horae. This imagery carried over into Neoclassical art and later became particularly popular garden sculptures. Spring flowers bloom, so the spring goddess holds flowers in her hands. Summer wheat is harvested, so the summer goddess has a bundle of wheat in her hands. Autumn is the season when grapes and other fruits are ripe, so the goddess of autumn has fruits in her hands. Winter is cold and unproductive, and it is the season for heating, so the goddess of winter embraces the stove.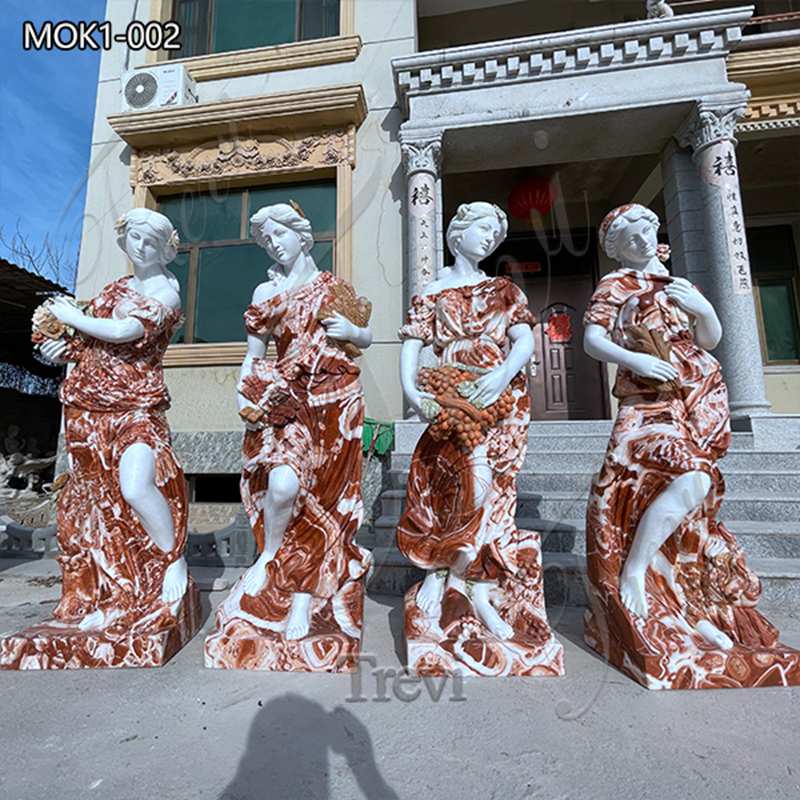 Natural Raw Materials:
Trevi made the four seasons statues with A-grade natural marble. These materials have extremely high density and hardness. In addition, natural marble has beautiful veins that grow naturally. Therefore, statues made of natural marble not only have a long service life but also have a very delicate and beautiful appearance. Trevi promises that the raw materials of our marble statues are 100% natural stone, and customers could buy with confidence.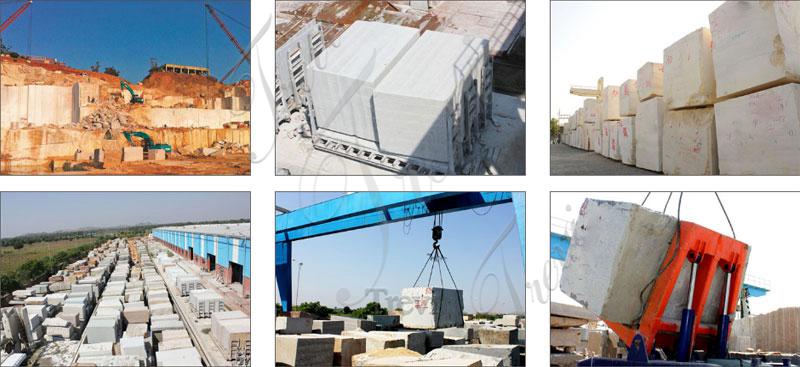 Perfect Carvings:
Trevi's four seasons statues for garden are hand-carved by our factory's sculptors who have decades of experience in carving. The icy marbles turned into vivid figures in their hands. Realism is the greatest characteristic of the sculptures carved by the masters. We could see the facial expressions of the goddesses from the statues of the Four Seasons, as well as the various parts of their bodies, are perfectly displayed.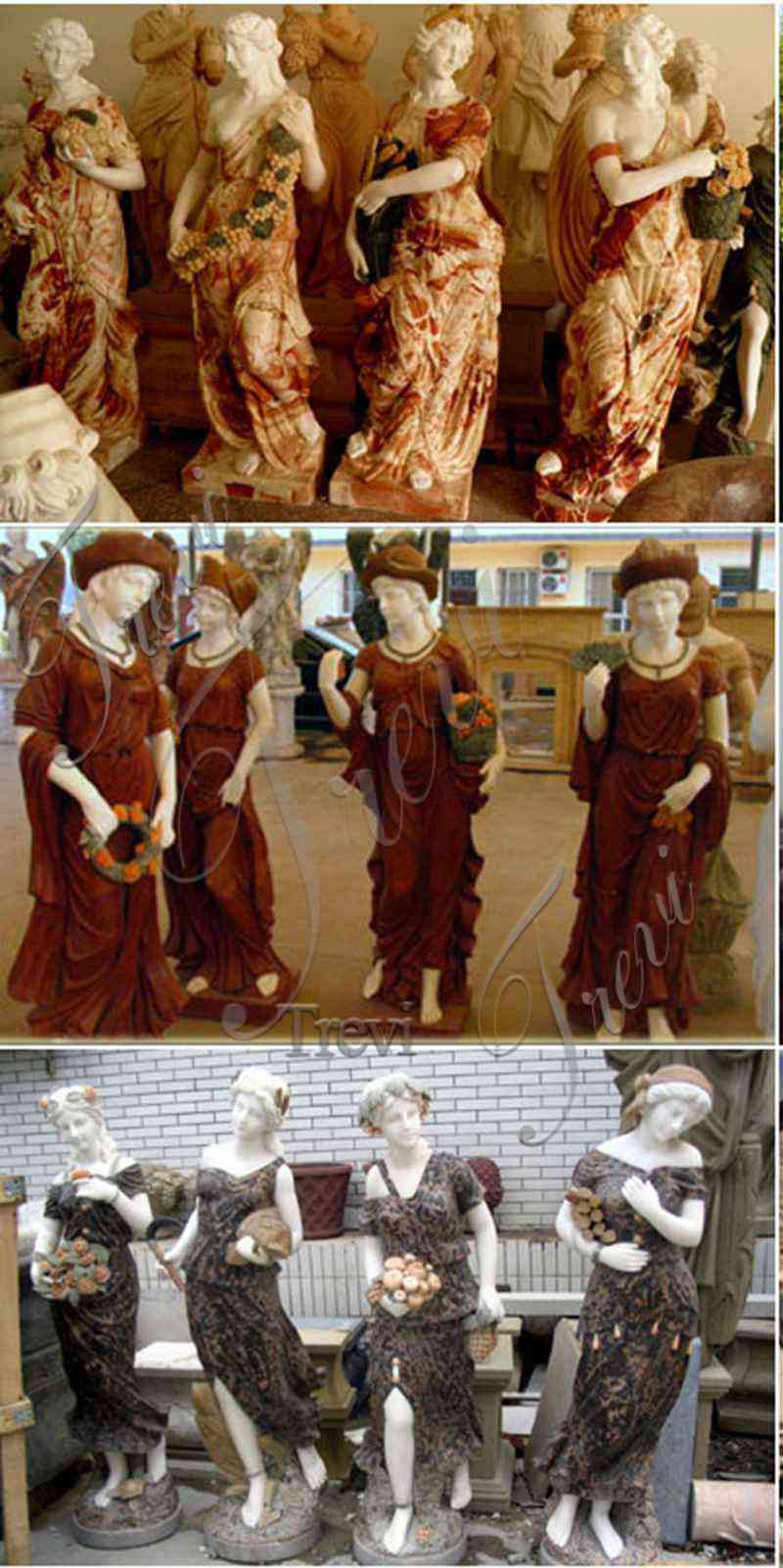 Various Customized Services:
Trevi would provide a variety of customized services to make customers satisfied with the purchase of sculptures. You could customize the color and skin tone of the Four Seasons Goddess according to your own preferences. For example, blood-red marble is used to make clothes, and green marble is used to make clothes. Of course, you could also customize the size and style of the four seasons marble statues. Trevi would do its best to accommodate your request.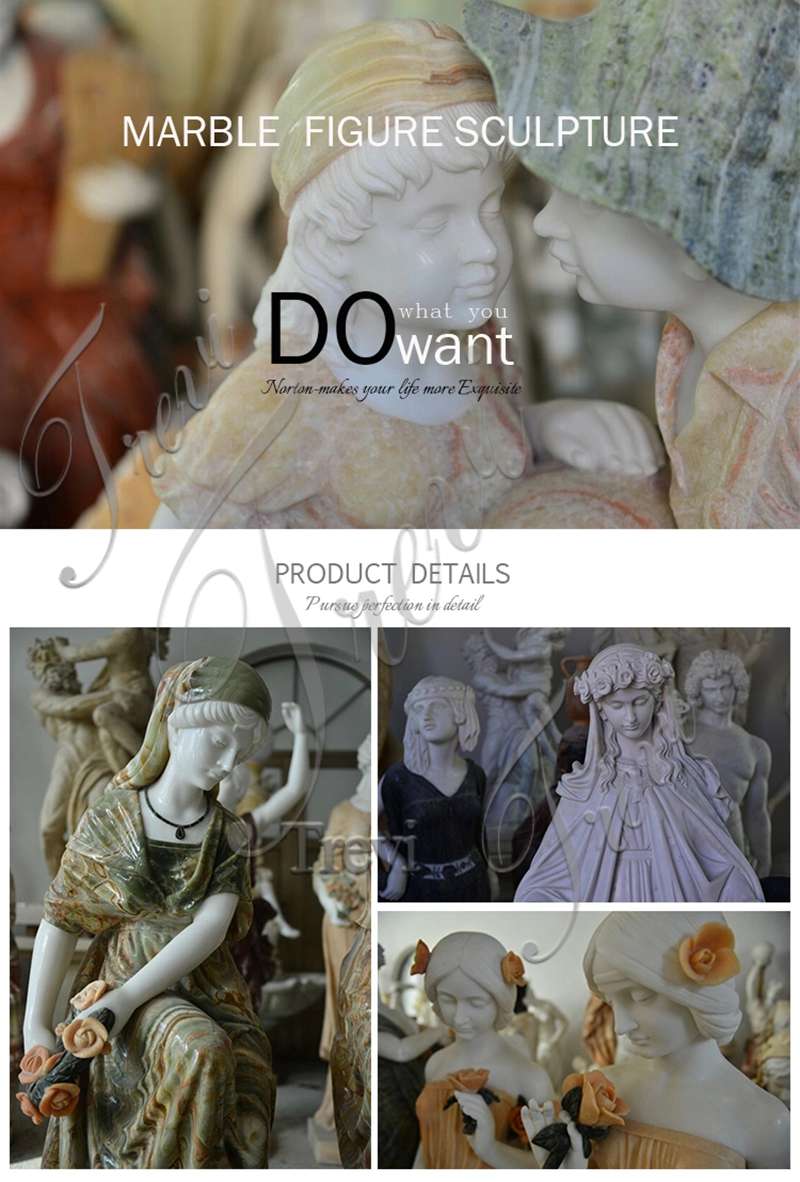 Strong Packaging:
Trevi packs marble sculptures in special wooden crates. Strong wooden crates provide good external protection. At the same time, we would wrap soft foams on the surface of the sculpture and fix them with rope. Such tight packaging allows your order to arrive intact.
Trevi welcomes friends from all over the world. If you want to buy famous female marble statues, please contact us quickly.