The background story of the Seasons Goddess:
The Four Seasons Goddess statue is not only a symbol of the changing seasons and the harvest of mankind but also a symbol of love and strength, a spirit that never gives up. The statues of the Goddess of the Four Seasons are among the richly meaningful sculptures of the Western figure. Their many shapes and poses allow people to feel the changing seasons as they admire them, and it expresses a spirit of keeping up with the times and moving forward just as people experience various challenges.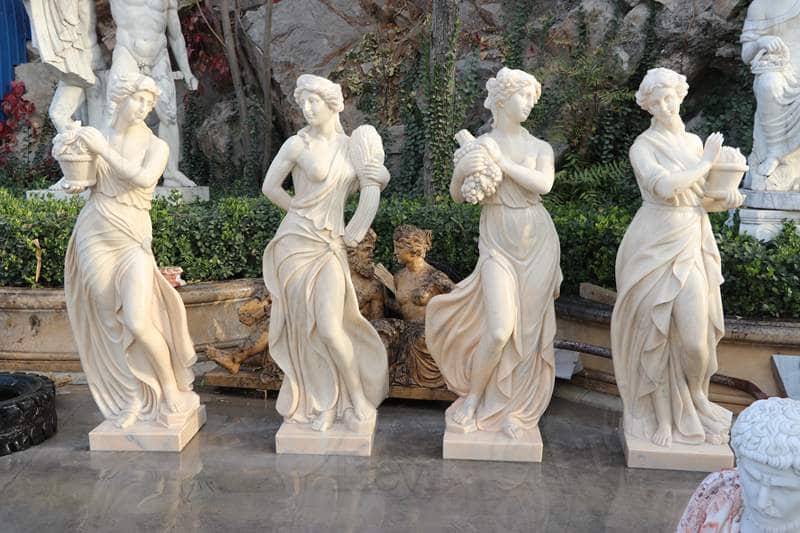 Four Seasons marble statue detail:
This is a complete set of beige marble statues. A beautiful group of exhibits is displayed together, each representing a season through the objects they wear and carry. We can provide you with a marble base. The sculptures can also be purchased separately. These beautiful sculptures are made from high-quality natural marble stone.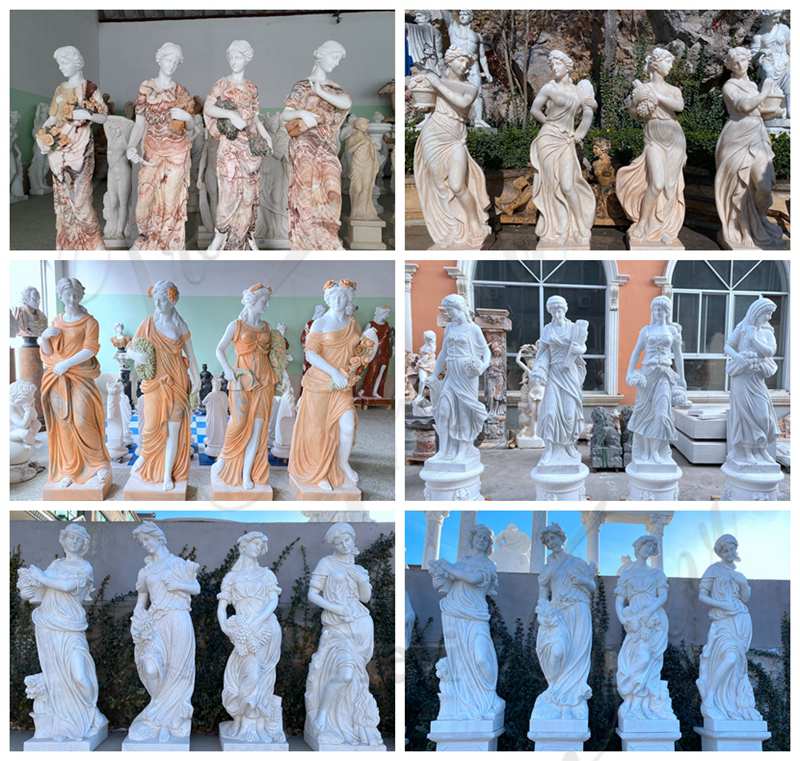 Marble sculptures are our strength. A professional service to meet your needs and your artistic creativity. You are welcome to provide us with designs that can be used for your sculptures. We use only the finest marble, hand-carved by expert craftsmen. Models are constantly being modified to meet your highest standards. We ensure that we make marble sculptures for all seasons.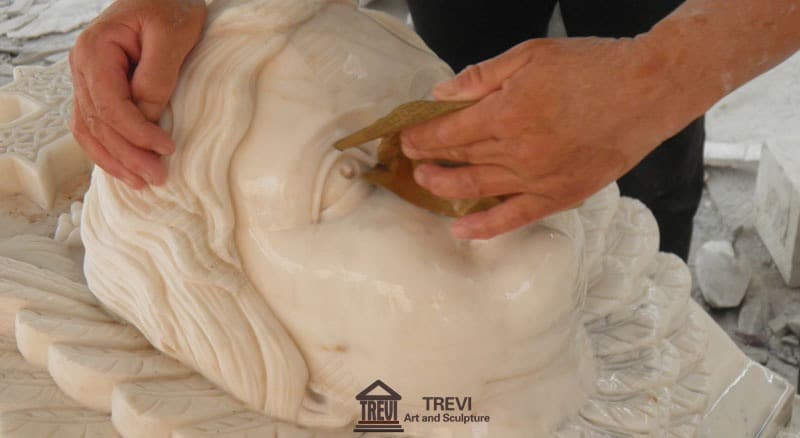 If we can do it, we can take care of all your worries. Due to the unpredictable and exceptional circumstances of the shipping process, we will carefully select the best packaging for the wooden box before shipping. When you receive it, we will make sure it is.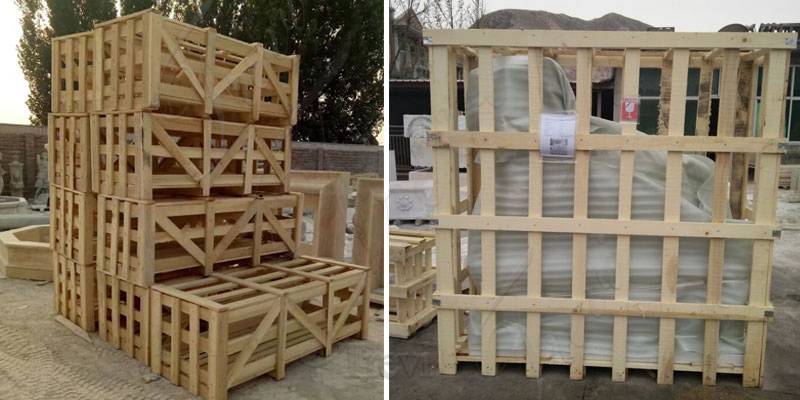 About Trevi Art Sculpture:
Trevi Art Sculpture has over 38 years of experience in the sculpture industry. The factory was established in 1983. Our customers are all over the world. The quality of our products has always won the trust of our customers with superbly designed sculptures. We offer only the best fireplaces, giving you a quality product at a reasonable price.