Marble Statue Detail:
An allegory conjuring the famous white marble garden statue four-season goddess set in the Neoclassical style, our marble figure statue collection includes detailed depictions of Spring, Summer, Autumn, and Winter. Drawn from the Roman tales of voluptuous goddesses known as the Horae.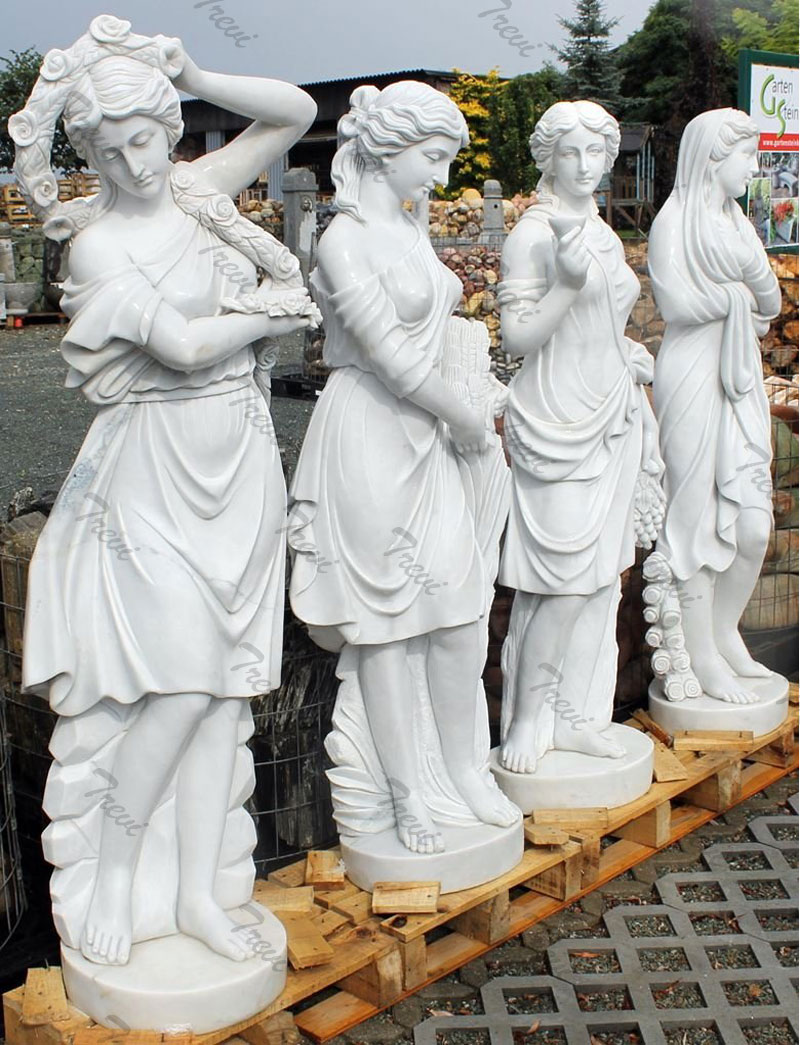 These classic lawn ornaments of famous white marble garden statues' four-season goddess set are based upon an English estate original and are mesmerizingly detailed from draped gowns to handsome faces. Cast in quality designer resin, our Design Toscano classic sculptures are finished in antique stone for seasons of enjoyment.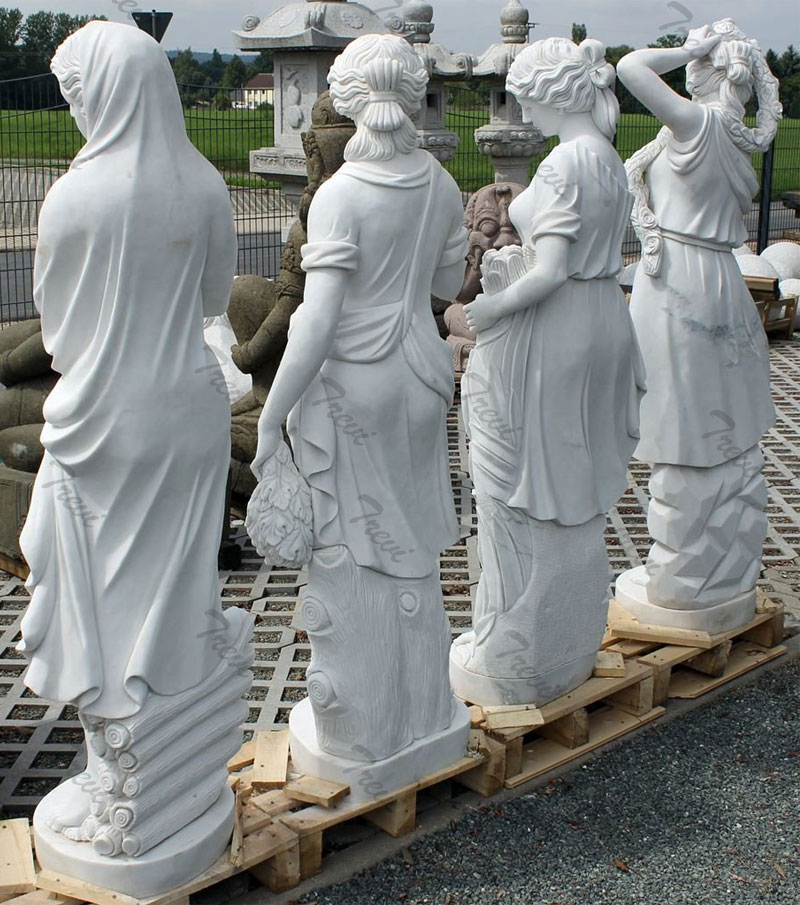 Let our Four Seasons Angel Statues famous white marble garden statues four-season goddess set frame an entryway or create a focal point in your landscape. Select your favorite seasons, or display all four. Crafted from durable and weather-resistant fiberstone, a cast stone mixture backed by natural marble