Angel Sculpture Detail:
People are very fond of angels, both in ancient times and nowadays. Marble angel sculptures are also known as the first choice of modern people for home or park decoration. This angel sculpture is holding a torch as if it is giving people a spark of hope. The whole picture is a very classic action, coupled with a very natural vintage color. The whole is a very perfect angel sculpture, which is liked by many people.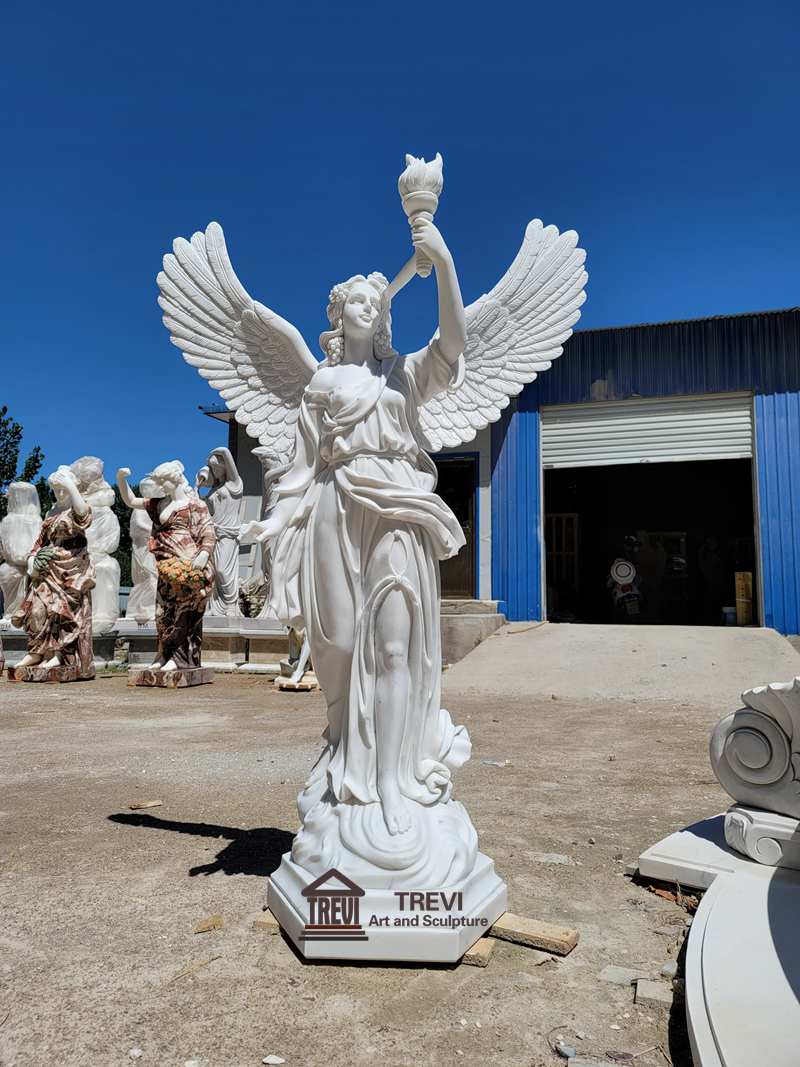 Trevi Sculpture Advantage:
Trevi Sculpture is a factory that focuses on marble figure sculpture. The factory workers have over 35 years of sculpting experience. We take art as our root and treat marble sculpture with the tradition of Chinese culture, using the Western language. The charm and unique style of European art is displayed. We are brave to innovate and pursue excellence. A strong customer-centered attitude. We are always at the forefront of the booming marble sculpture industry. We can provide you with a range of sculptures.
We can almost solve some of your worries. Since our products can be sold all over the world, when you finalize your order with us, we will provide you with the weight of the product so that you are clear about our shipping costs. And, of course, there are follow-up installation issues. Many of the sculptural products we sell are weight-based.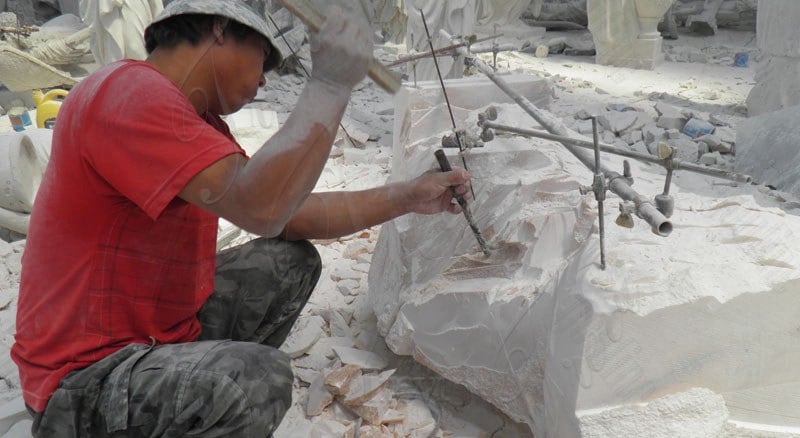 FAQ About Buying a Statue:
1、Can I see the production process?
We will provide you with production photos at any time. We will not package the product until we have your approval of the final product. In the meantime, we warmly welcome you to visit our factory.
2、What is the packaging?
The inner packaging is usually plastic film and foam, while the outer packaging is wooden. We can also have several other packaging options available to customers. This exquisite statue of an angel is loved by many customers. Especially this work of art is a classic production. If you want this realistic marble angel sculpture, please contact us now.