Product Details:
This statue of an angel with flowers was hand-carved by artisans at the Trevi factory. The material that is used to shape this statue is A-grade natural marble. statues made with it look beautiful and have a long service life. Our angel statues have been greatly appreciated by our customers. Countless angel statues are shipped from the Trevi factory all over the world each year. We guarantee that such beautiful angel statues in gardens or other places would be the highlight.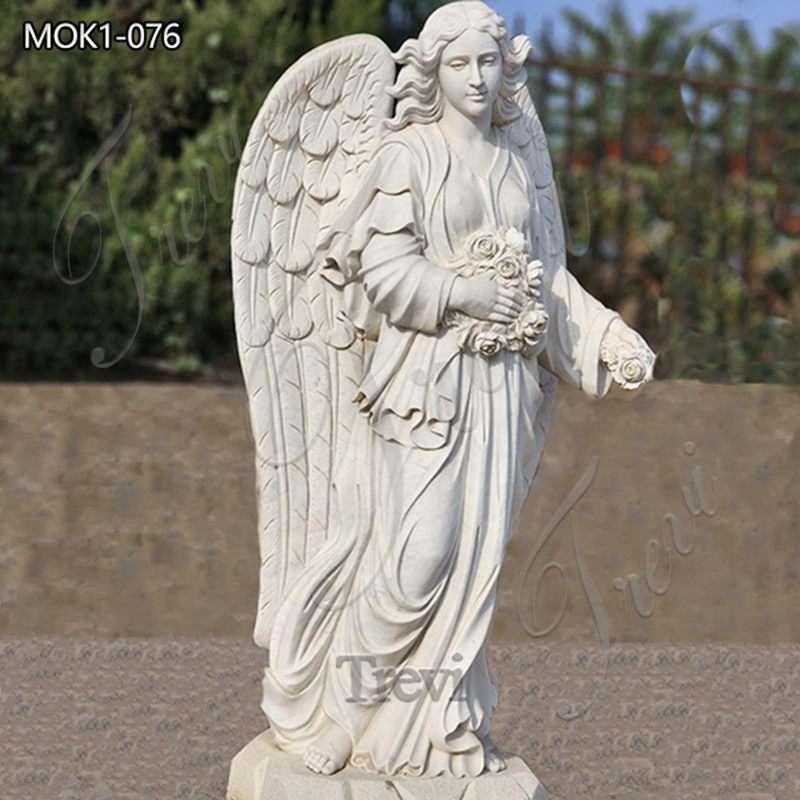 How Do We Make It?
First of all, the artisans in our factory would select a suitable whole block of marble and cut it properly. The engraving artisans would then refer to the design drawings for manual engraving. When sculpting, they put their heart and soul into restoring every detail of the angel's body perfectly. When the carving of each part is completed, the artisans would manually polish it. The effect of grinding is to make the surface of the marble statue look more delicate. Although there are fewer steps in the production of a marble statue, each step requires the careful carving of the artisan. Therefore, the statue of an angel with flowers produced by the Trevi factory has good quality assurance.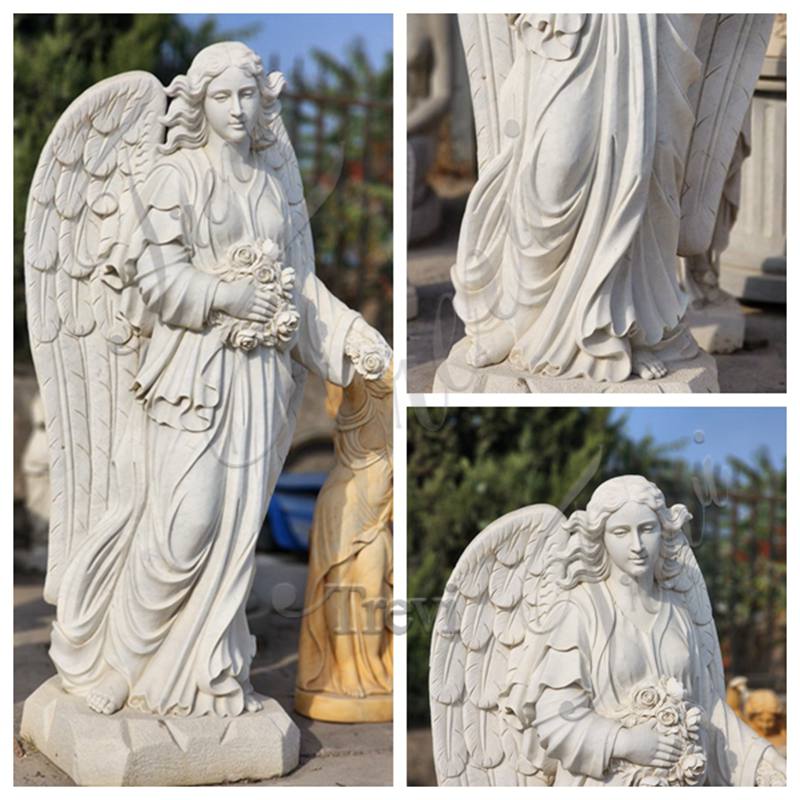 Multiple Options for Customers:
As a professional marble statue factory, Trevi has produced many kinds of marble angel statues. For example, we have marble weeping angel statues, marble kneeling angel statues, marble praying angel statues, marble cherub statues, marble flying angel statues, and so on. These angel statues have exquisite workmanship. We also offer custom services. Any style, color, or size you want, our designers and artisan engravers could satisfy.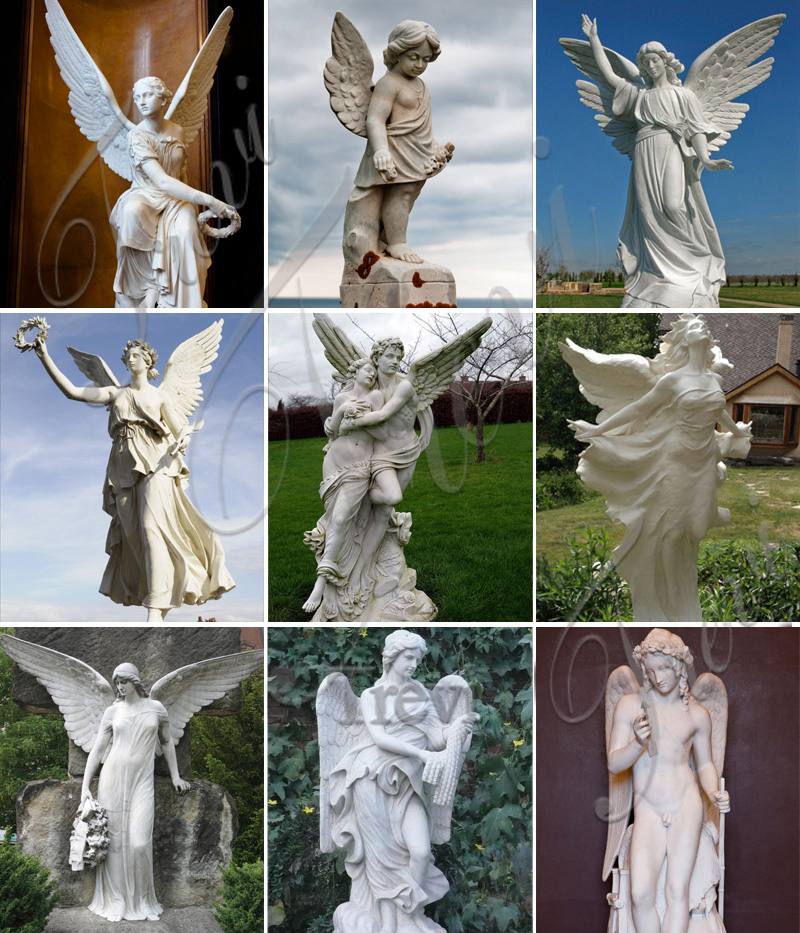 Services in the Trevi Factory:
First of all, Trevi has a professional sales staff. They are familiar with product knowledge and many foreign import and export policies. Even if you are purchasing abroad for the first time, it could be done easily with their guidance.
Second, full insurance coverage is available at the Trevi factory. In order to protect the interests of our customers to the greatest extent, we would purchase full shipping insurance for each product.
Third, Trevi has always been responsible for its products and customers. If you need professional knowledge of marble statue cleaning, you could also consult our sales staff. They would provide you with professional guidance.

The Trevi factory could also provide you with a factory price guarantee. If you want to buy marble angel statues, please do not hesitate to contact us for more information.