Description of Marble Statues for Sale:
Trevi marble statues for sale selected high-quality marble carvings. This famous marble sculpture has a timeless beauty. Especially this sleeping beauty is a perfect example of elegance in the sculpture art world and would add charming charm to any interior decoration. The beautiful woman was sleeping on the hanging basket, posing in a calm posture. And her skin is smooth, which sets off her sexy body, which is amazingly beautiful. This highly realistic sculpture is hand-carved, and the exquisite marble reflects the realistic appearance of the sculpture.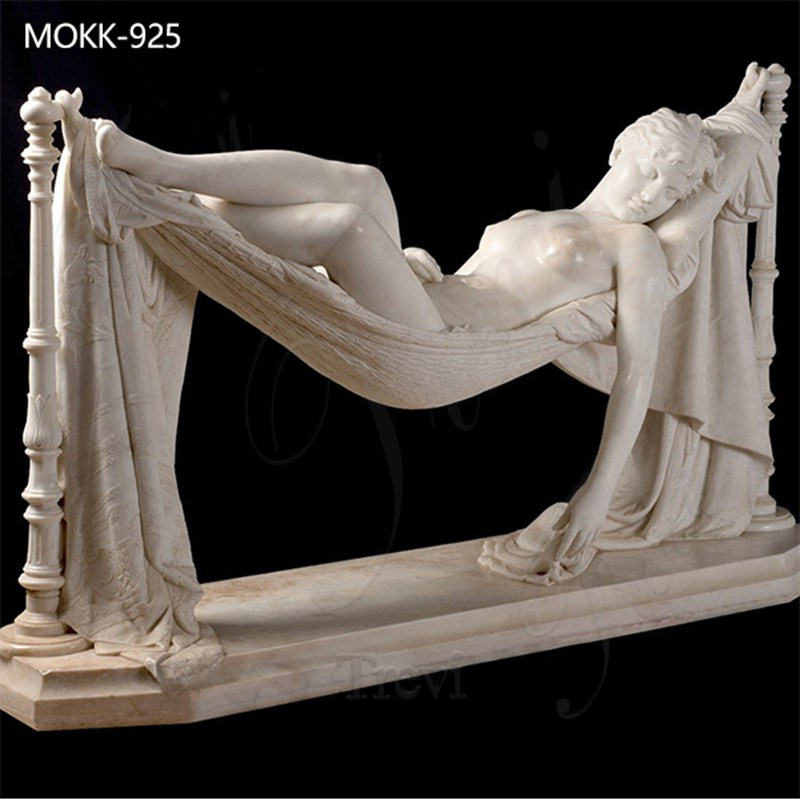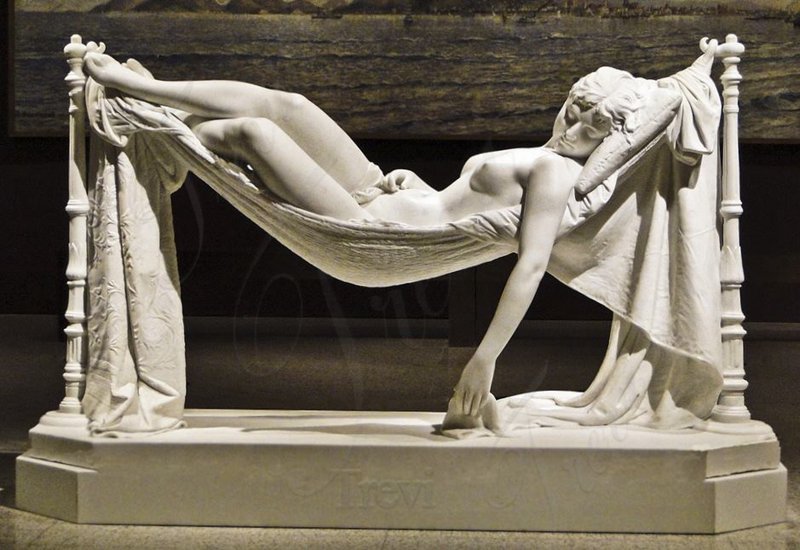 Suitable Place for Decoration:
Trevi carved marble statue replicas are well-known all over the world and are highly regarded by art collectors and literati. High-quality marble sculptures could create huge collection value. All our sculptures are perfect for indoor and outdoor gardens. This sleeping beauty is an irresistible collection for lovers of classical sculpture. This piece could create an intimate and emotional atmosphere.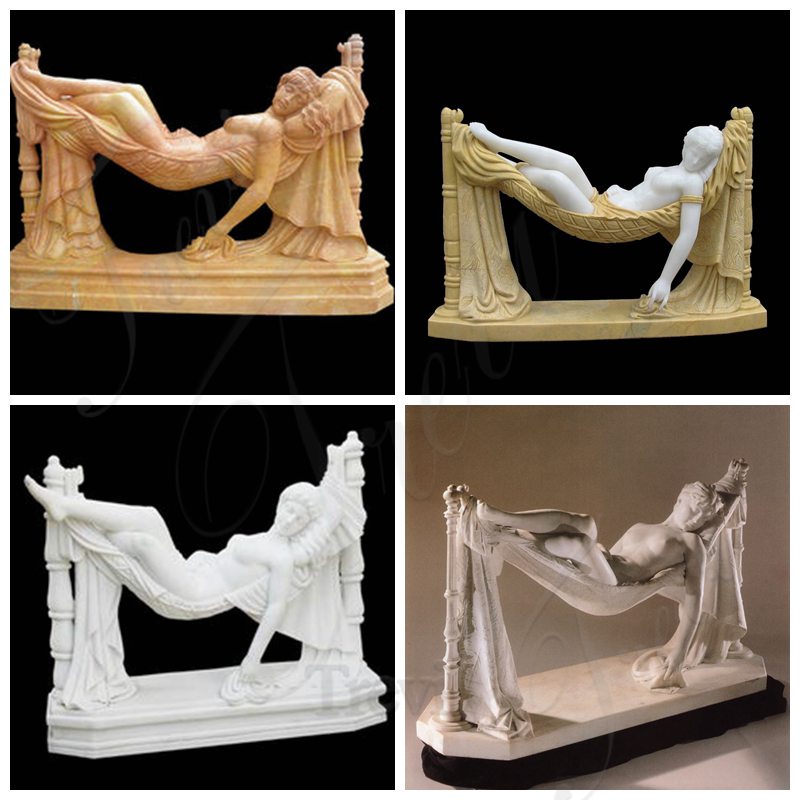 Therefore, the marble figure could be used to decorate indoor spaces such as bedrooms. Very fine workmanship and attention to detail! Trevi artists use hand-carving, and the details and craftsmanship are done by the best marble carvers in the industry. White marble would accentuate the beauty and elegance of your garden or foyer.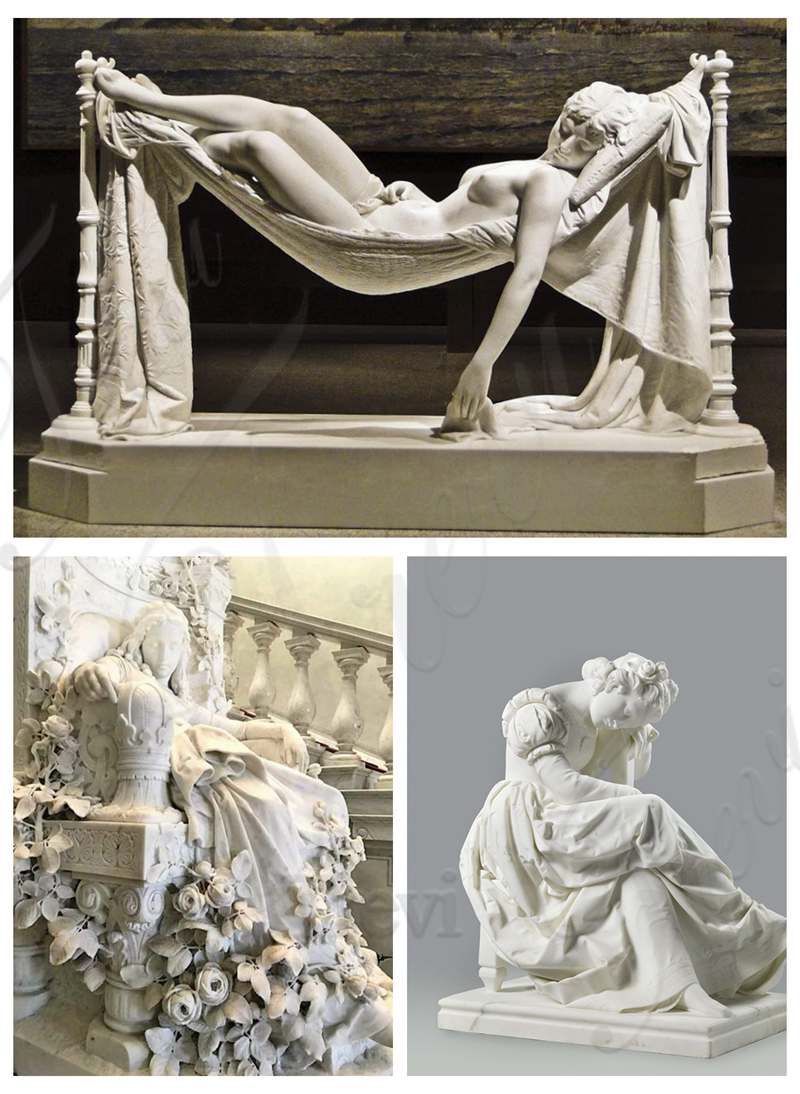 Use high-Quality Marble:
Trevi has many high-quality marbles, and our artists pay special attention to the choice of materials. Only good marble could carve amazing details. Therefore Trevi has its own fixed source of marble. We have Hunan white, Sichuan white, Guangxi white, and other natural marble stones. Of course, we also have Italian Carrara marble. We all know that natural marble has permanent preservation value, so Trevi's antique marble statues could become family heirlooms.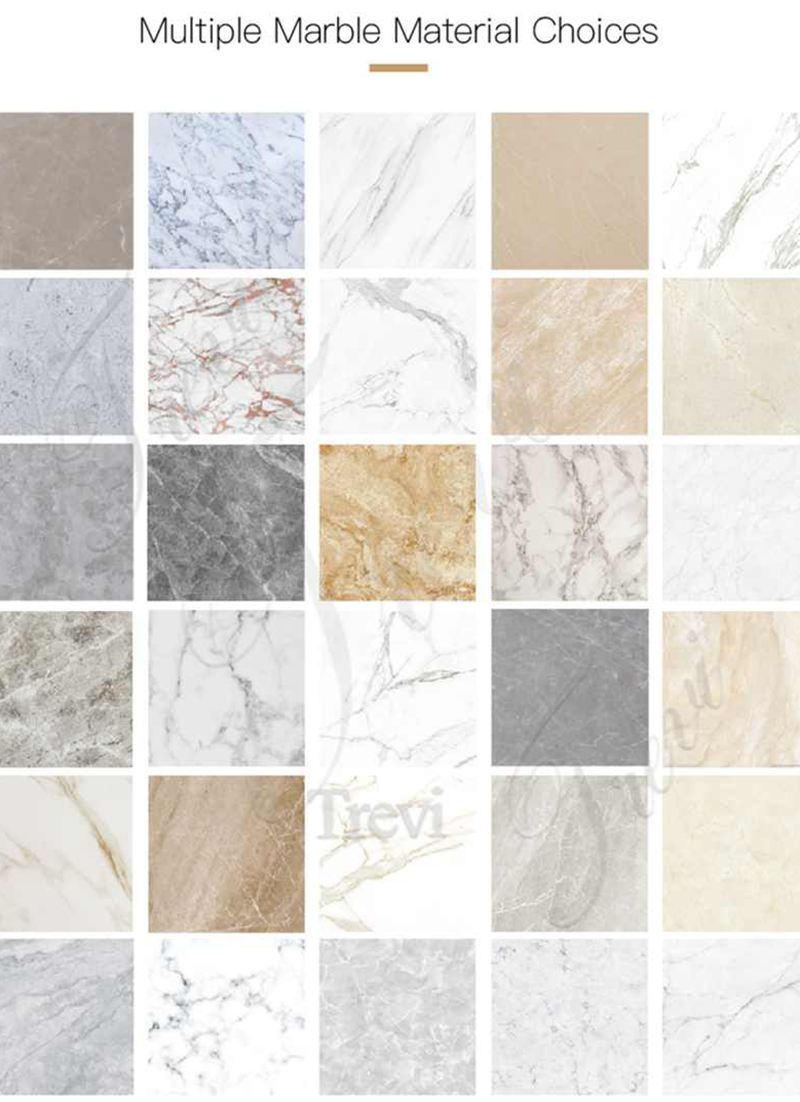 Please call us immediately, this incredible custom marble art sculpture is worth owning and should not be missed. Trevi would provide you with affordable prices.