Description of the Large Garden Statue:
This classic large garden statue is St. George and the Dragon for sale. The statue depicts the fearless hero, St. George, on horseback. With a spear in his hand, he was attacking the dragon. This is a very delicate marble sculpture. As long as you see this statue, you would be attracted and shocked by him. Among them, the expressions of the characters and dragons are very lifelike and very beautiful.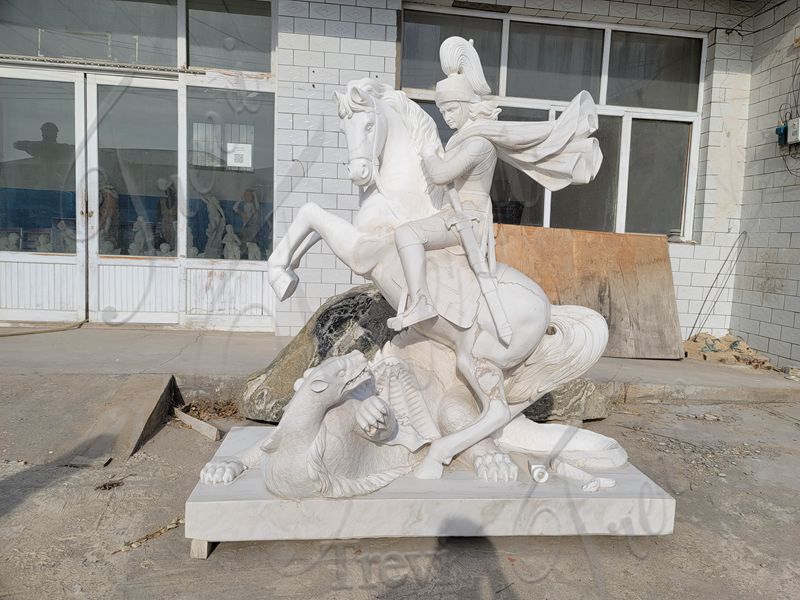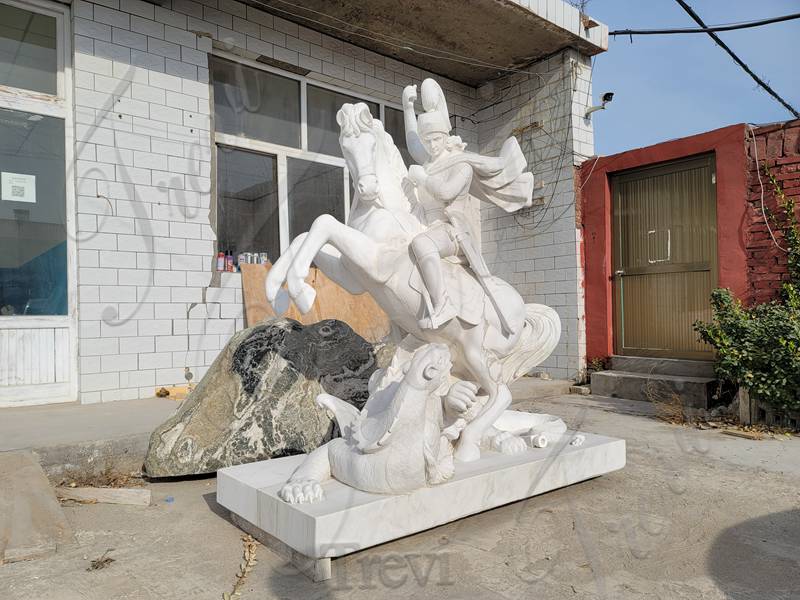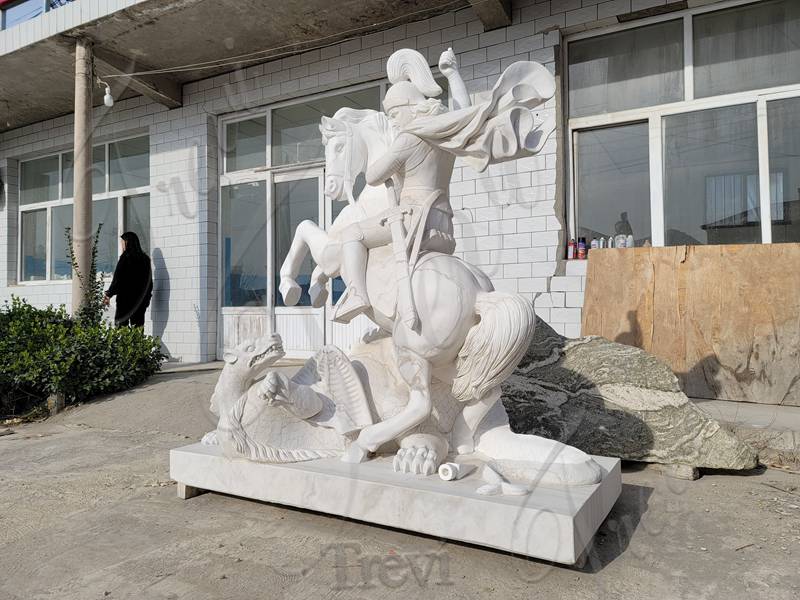 The Miracle of St. George's Dragon Slaying:
St. George slaying the dragon is one of the many miracles of the saint. George's miraculous appearance saves the princess and many of the residents of Mount Lebanon. Also, he killed the cannibal dragon. George has long been seen as the protector of Russian Orthodox fighters. In addition, St. George is also a symbol of Moscow. And, the statue represents light and dark, good and bad, demonic and angelic figures of the human condition. Every surprising detail in the sculpture stands out. St. George in battle uniform is very brave.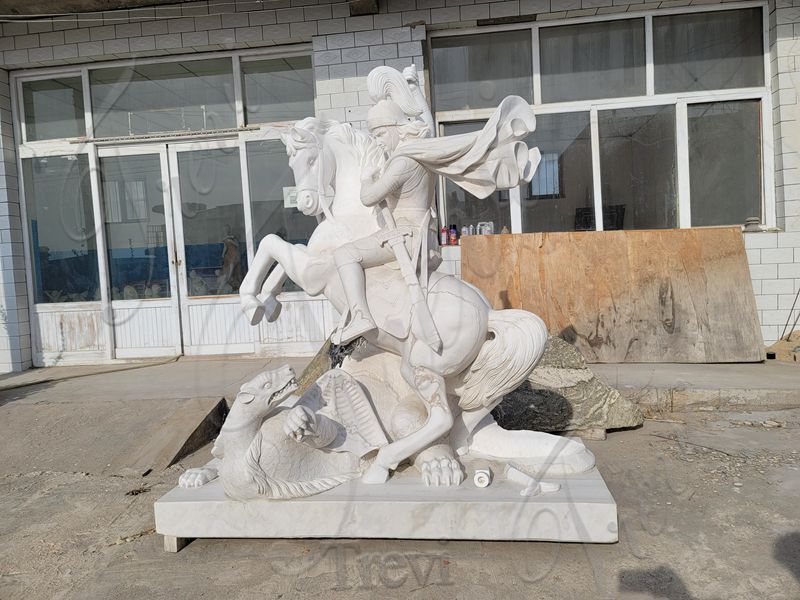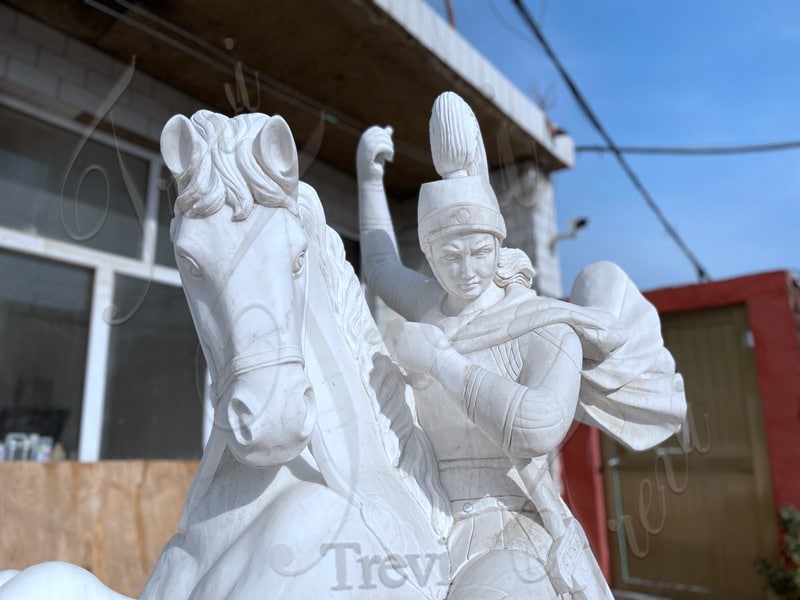 Purely Hand-carved Details:
The carving details are the most important part of a figure statue. Therefore, this statue of St. George and the Dragon would be hand-carved by our professional engraving artists. Trevi brings together top engraving masters, all of whom have extensive experience in engraving. Our artists pay great attention to detail. The details of the statue are all hand-carved by our artists. Our master sculpted the figure and facial expressions of St. George very realistically. The details of the horse and dragon are also beautifully carved.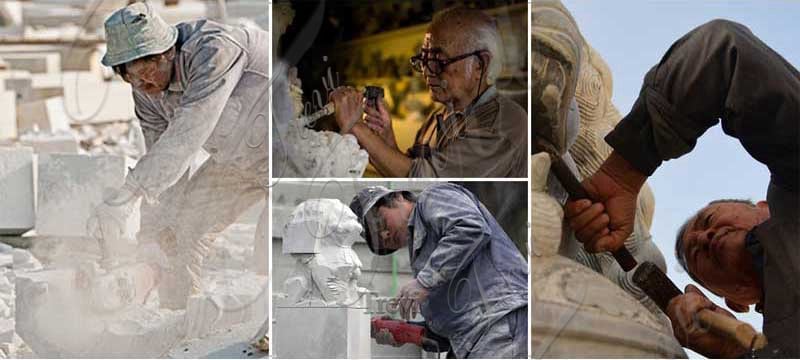 Use High-quality Marble:
This story-filled statue of St. George and the Dragon would be carved from high-quality white marble. For figure statues, in order to ensure the details of the carved figures. Trevi is very strict with the selection and use of materials. We would carve each marble statue using high-quality grade A material. A good grade A material does not have too many grey lines and impurities. Make sure the sculpted statue is whiter and clearer.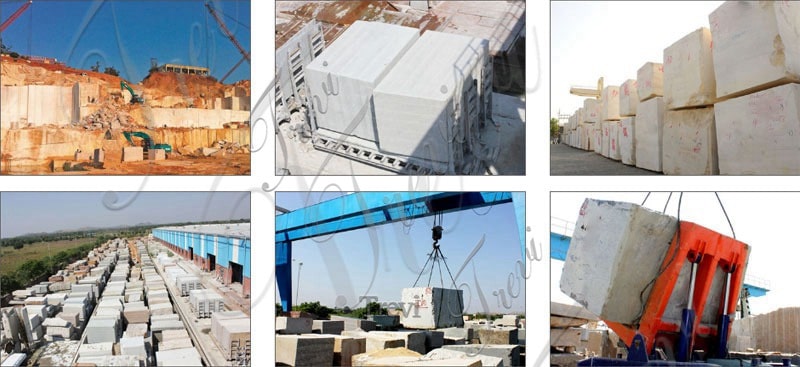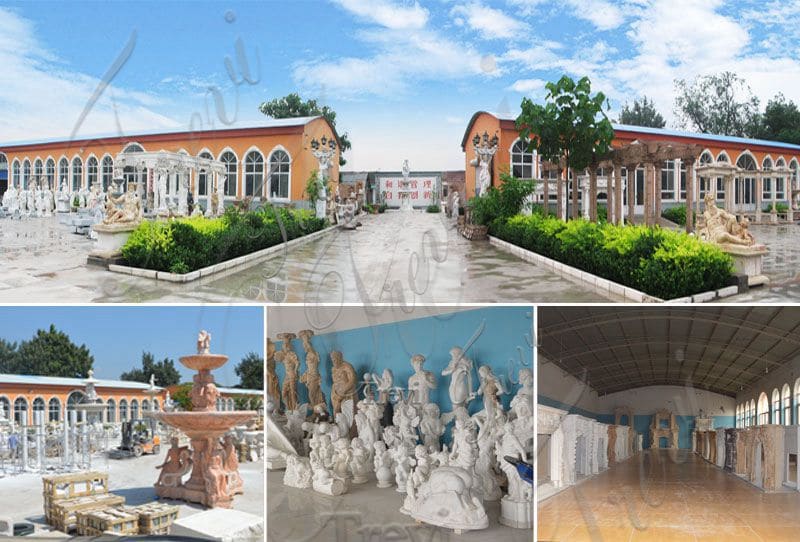 So if you want to buy any marble statue, choose Trevi. We always pursue professionalism and provide customers with the highest quality sculpture and the most satisfactory service.