Trevi Art Sculpture produces a wide range of natural stone statues hand-carved out of marble and granite as per customers' request such as figure statues, child statue, stone bust etc. This Beautiful Nude Woman Garden Statue is one of the example.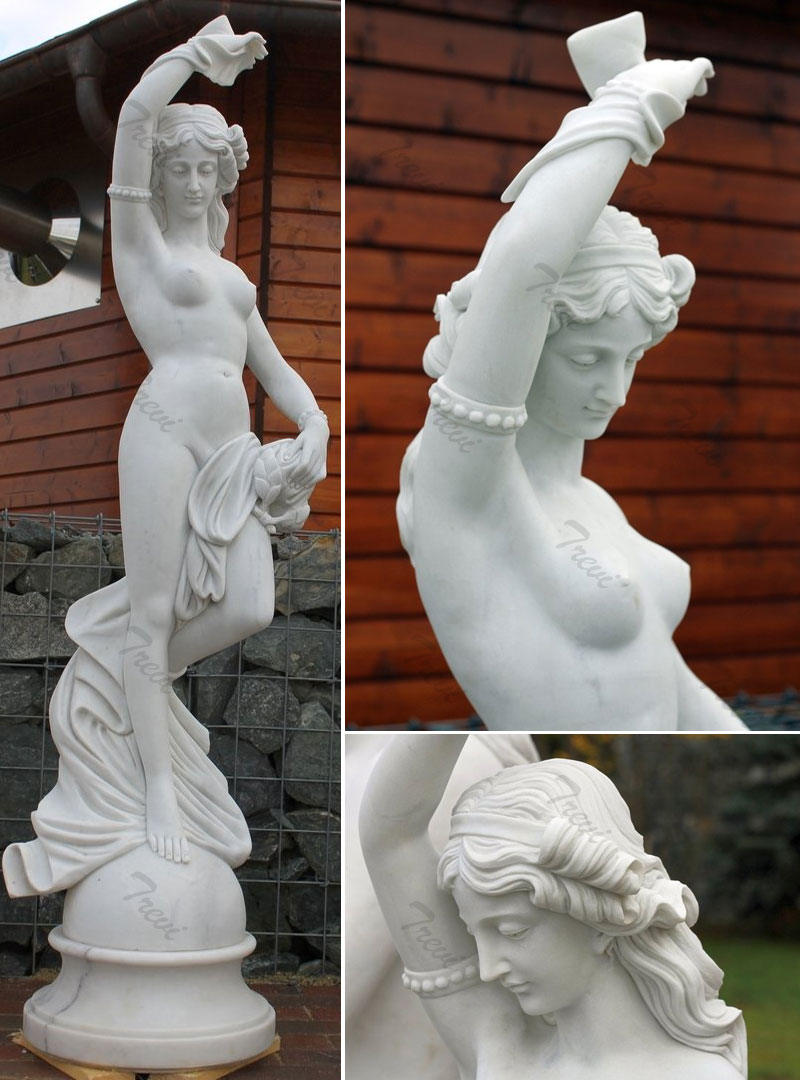 We combine traditional craftsmanship with modem technique to hand carve Beautiful Nude Woman Garden Statue. The hard stones turn out to be vivid and lifelike after exquisite carving by our experienced artisans.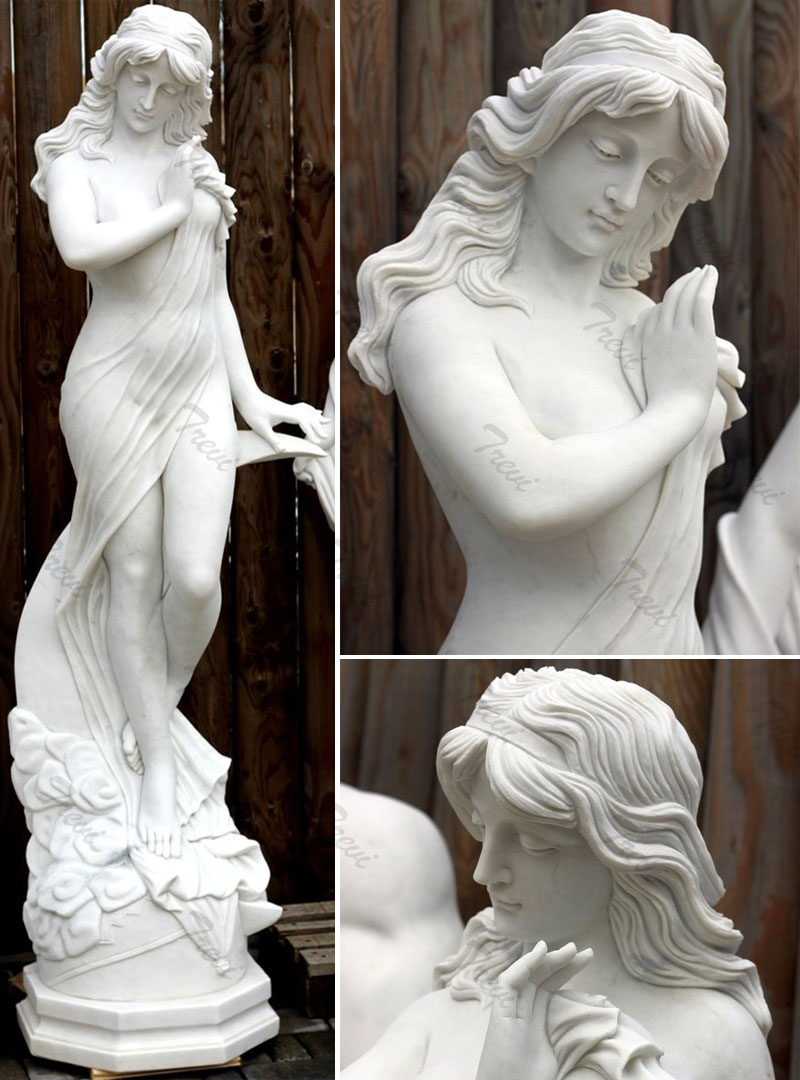 Our artist gives life to the Beautiful Nude Woman Garden Statue,She stood on a spherical pedestal, her right hand holding a beautiful flower, naturally hanging to the side of the body, the left hand high over the head, posture is very beautiful. Full of unparalleled realism, our exclusive products feature high-quality natural marble to ensure that any garden or spa adds wonders and beauty.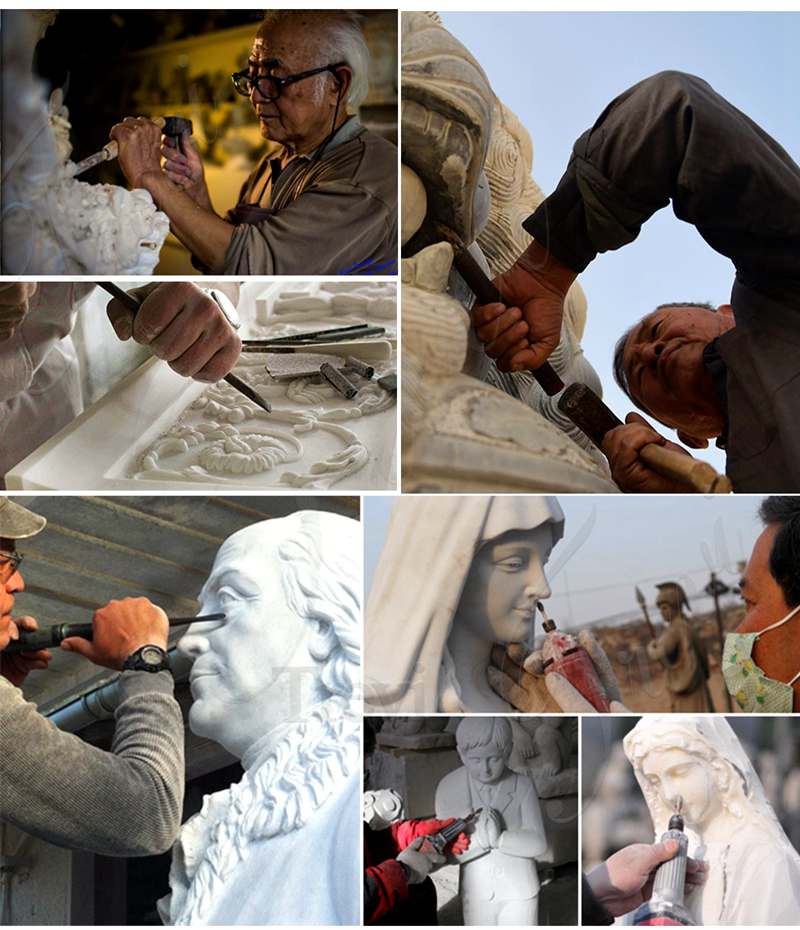 The Advantage of Our Classical Nude Marble Sculpture:
1. Our factory is dedicated to doing special things, and the character sculptors are carving religious statues all the year round, which can perfectly show the essence of the characters.
2. For special or real-life marble sculptures, we would make a clay model firstly, then we would find customers to modify and confirm the model several times until the customer is satisfied, and finally engraving.
3. Our selection of materials is detailed, and we choose the finest materials to make  all marble sculptures. And all of our marble sculptures are polished strictly.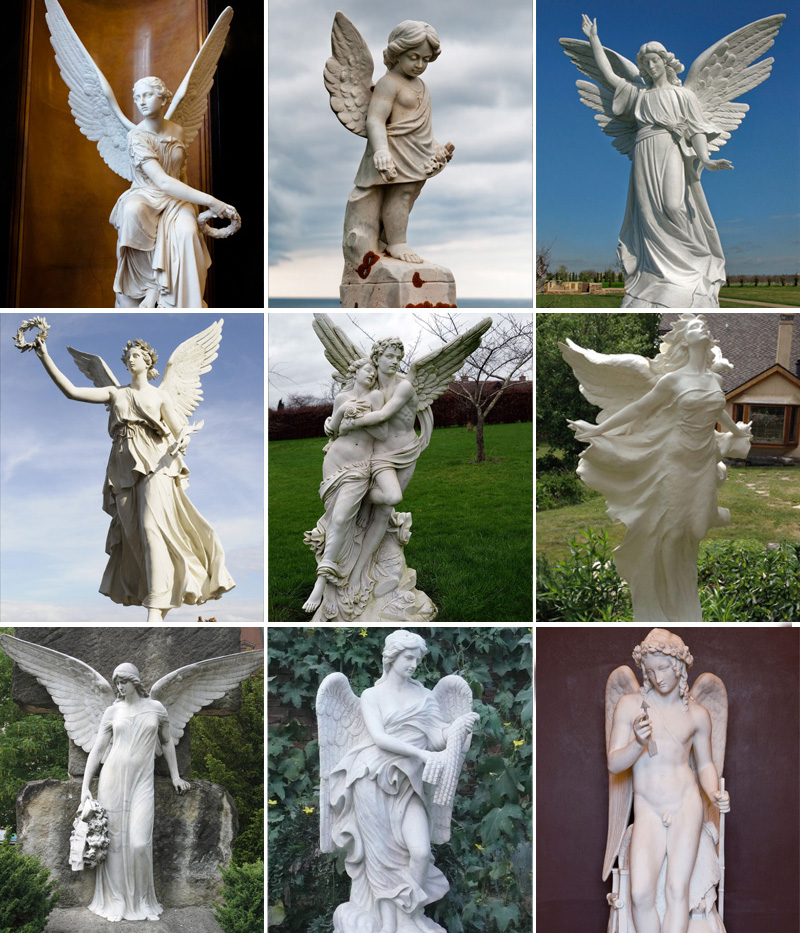 Why not buy a Beautiful Nude Woman Garden Statue to decorate your backyard home garden, or place it indoors as an artwork? Here at Trevi Art Sculpture, there is always a beautiful marble figure sculpture that would catch your eye.