Letizia Ramolino Bonaparte Marble Statue Introduction
Inspired by the ancient Roman model, this Letizia Ramolino Bonaparte marble statue portrays an elderly woman seated comfortably on a Greek chair with a cushion. The chair is positioned atop a hollow trunk, and the woman's head rests against her hand. Her arm is gracefully folded on her leg, her legs are crossed on a footrest, and she exhibits a gentle rotation, which adds a sense of fluidity and breaks away from the stiffness of classical statues.

High-Quality Marble Meets Top Carving Skills
Our Letizia Ramolino Bonaparte statue is meticulously carved from top-quality white marble raw materials, ensuring an accurate and faithful reproduction of this renowned artwork. Our team of marble craftsmen possesses extensive year-round carving experience, having honed their skills since childhood. Their dedication to marble carving is unwavering, and their continuous involvement in this craft guarantees the production of high-quality sculpture products. Rest assured, we are committed to delivering exceptional sculptures of the utmost quality.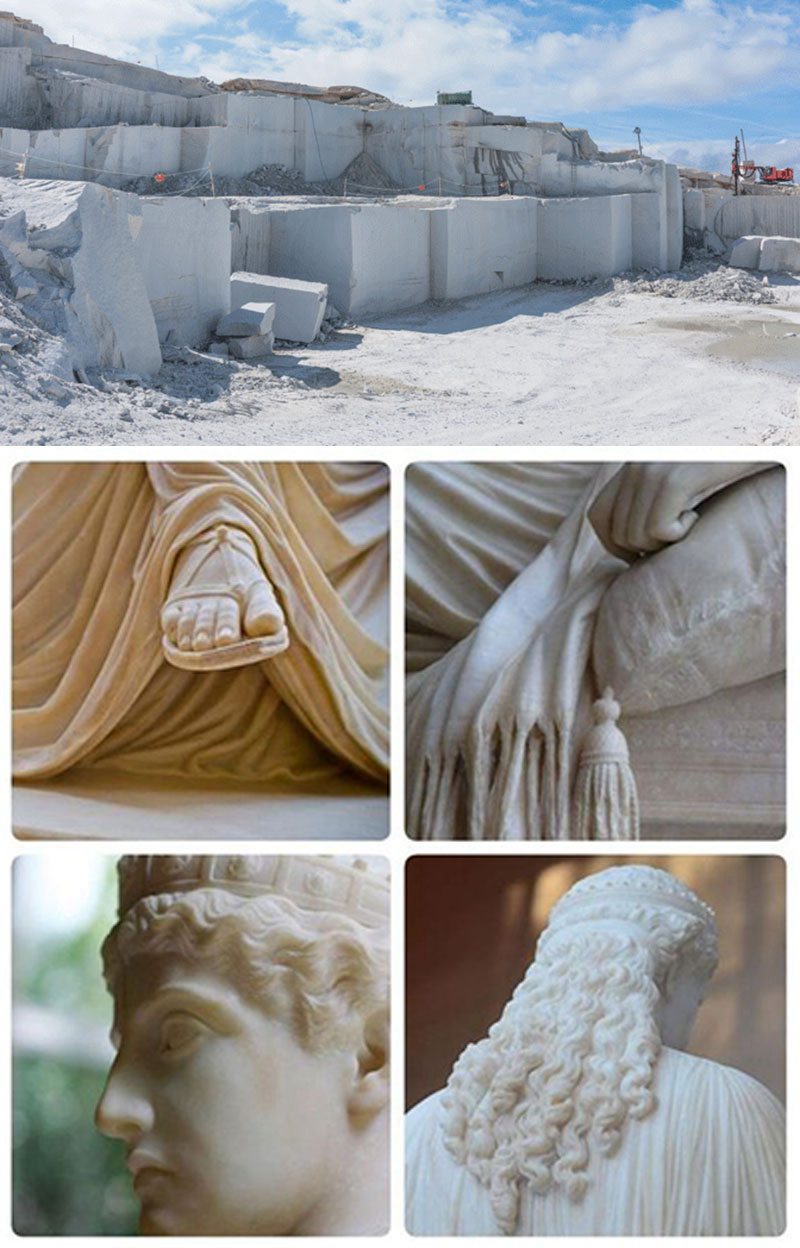 A Must-Have Collection for Ancient Culture Lovers
This Letizia Ramolino Bonaparte marble statue is distinguished by the lively expression of the French general's mother, evoking smiles and empathy from the audience. Additionally, the gracefully draped dress lends an air of softness and flexibility to the sculpture. If you are a sculpture enthusiast, love the culture of ancient Rome and Greece. You would love these beautiful marble sculptures. When you see these famous marble figure statues, you would imagine the story behind this sculpture and immerse yourself in it.

More Famous Marble Sculptures
At Trevi Art Sculpture, you'll discover an extensive collection of replica marble figure sculptures spanning various historical periods. We take pride in offering what we believe to be the finest selection available, ensuring that you'll find the perfect addition to your collection among our exquisite offerings. We have customers from all over the world who are very satisfied with the quality and design of our marble sculptures.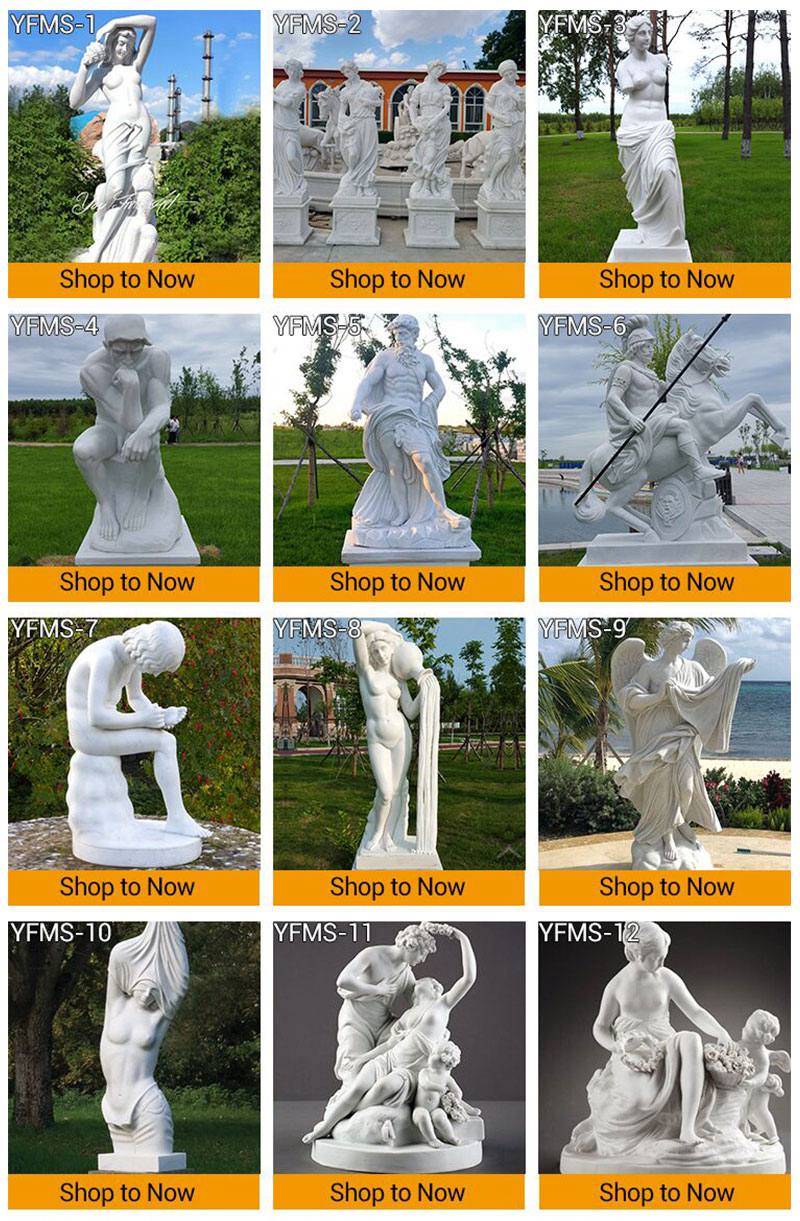 If you like this Letizia Ramolino Bonaparte sculpture, please feel free to contact us and we would give you a satisfying price.