Poseidon Marble Statue Detail
The Poseidon Marble Statue portrays Poseidon, known as Neptune in Roman mythology, in a commanding stance. He is depicted standing tall with a regal posture, his muscular physique exuding strength and power. In his hands, Poseidon holds his iconic trident, a three-pronged spear symbolizing his dominion over the sea. This intricate sculpture is masterfully crafted from high-quality marble, ensuring its timeless beauty and durability. The intricate details of the sculpture bring out the flowing waves and ripple patterns, further emphasizing the connection to the maritime realm.
An Attractive Visual Focus
The Poseidon marble sculpture, a true masterpiece, effortlessly commands attention and serves as a visual centerpiece, regardless of its location. This Greek garden statue's compelling presence, coupled with meticulous details and craftsmanship, ensures that it captivates the observer, making a profound statement in any environment. Whether placed in a gallery, garden, or interior space, this sculpture of Poseidon stands as a testament to both artistic excellence and the power to draw the gaze, adding a touch of majestic allure to its surroundings.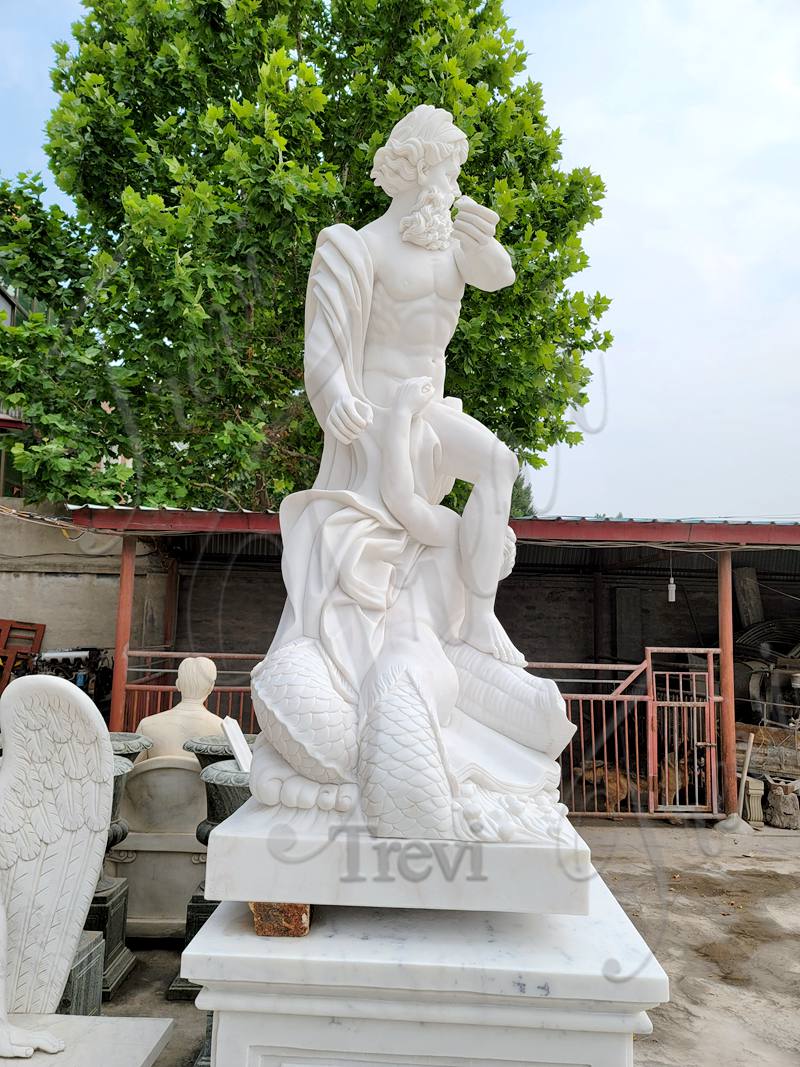 The History and Significance of Poseidon
Poseidon was a major civic god of several cities. in Athens, he was second only to Athena in importance, while in Corinth and many cities of Magna Graecia he was the chief god. Poseidon holds significant importance in Greek mythology, being one of the twelve Olympian gods. Revered as the god of the sea, he was also associated with horses, storms, and earthquakes. The sculpture pays homage to this rich cultural heritage and invites viewers to appreciate and reflect upon the mythical narratives of ancient Greece.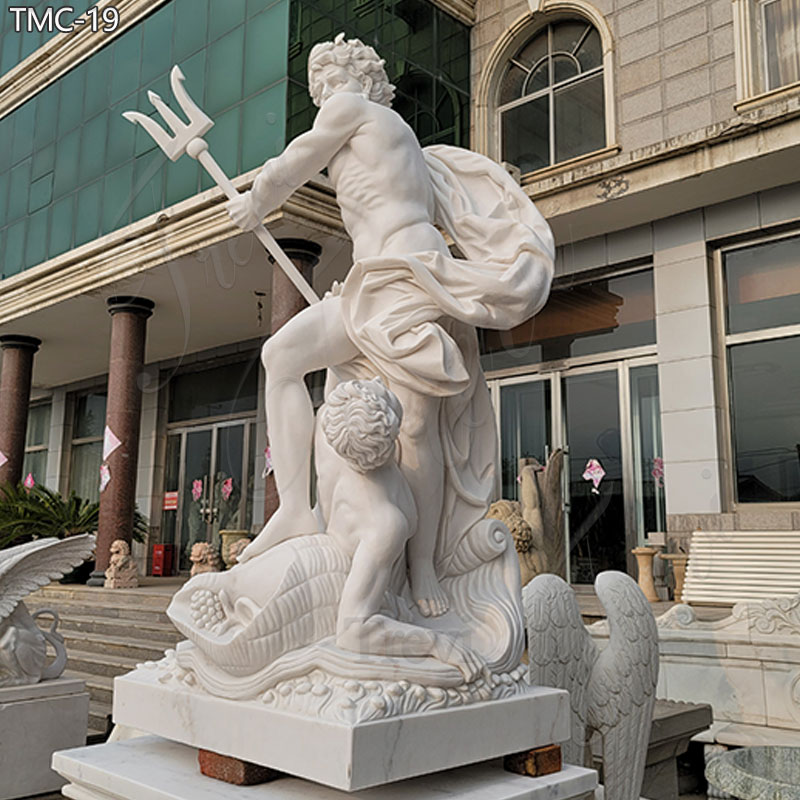 Top Craftsmanship Brings Poseidon to Life
This Poseidon Greek statue is meticulously handcrafted by skilled artisans, whose expertise in marble carving brings out the finest details and smooth textures. The combination of their artistic vision and technical precision results in a sculpture that epitomizes the grace and grandeur of Poseidon's presence. The Life-size Poseidon Sculpture serves as a striking centerpiece, whether displayed in an indoor setting or as an outdoor focal point. Its impressive size and commanding presence make it a captivating addition to any space, evoking a sense of awe and reverence for the mythological deity it represents.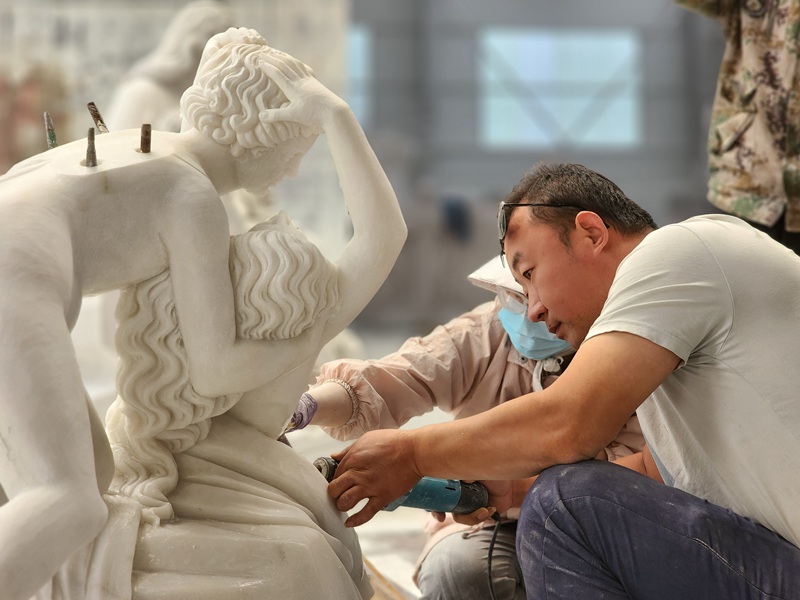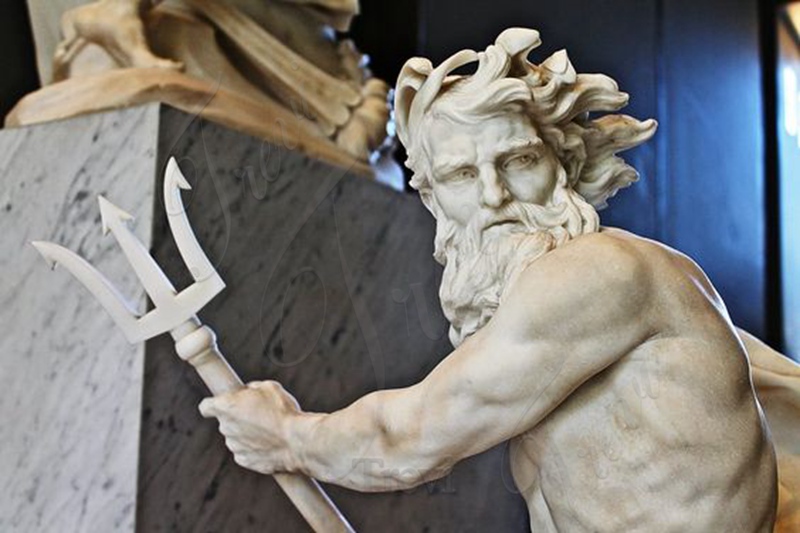 More Famous Marble Figure Statues
Our famous life-size marble sculpture includes interior figures, large life-size outdoor lawns, and garden sculptures, from modern contemporary art sculptures to replicas of famous ancient world-famous statues and sculptures, This section shows a life-size marble statue from the hands of our master sculpture artist.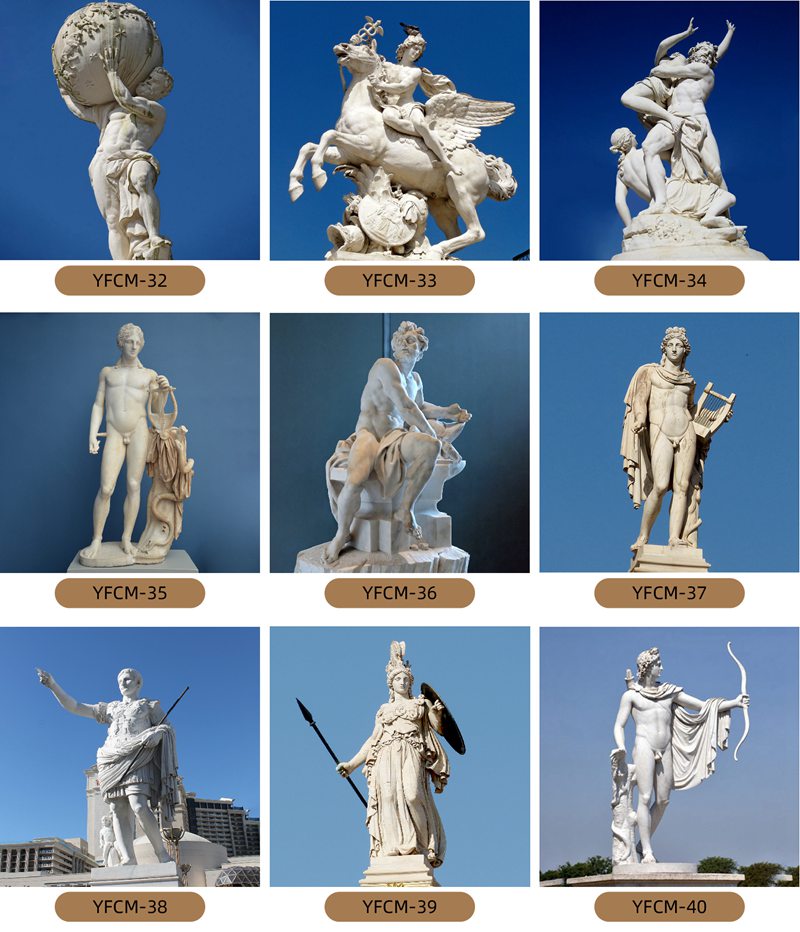 If you like this Greek marble statue please contact us immediately, We have professional sales staff to serve you on time.