The goddesses of four season statues are described as the winged angel, standing 63 inches with different posture. Four goddesses of the seasons angel statues are carved from multi color marble, with black marble base. All the four goddesses of the seasons angel statues accept bespoke design and size.
The Four Seasons are an ancient decorative motif. Usually each season is represented as an allegorical figure bearing traditional iconographic symbols. The Romans typically represented the seasons as voluptuous goddesses known as the Horae. This imagery carried over into neoclassical art and later became especially popular as garden sculpture.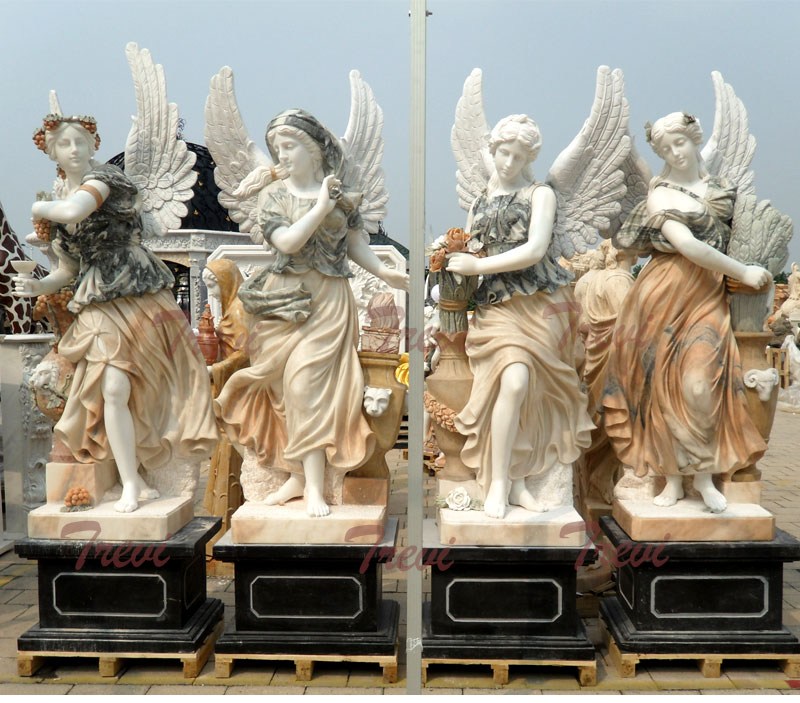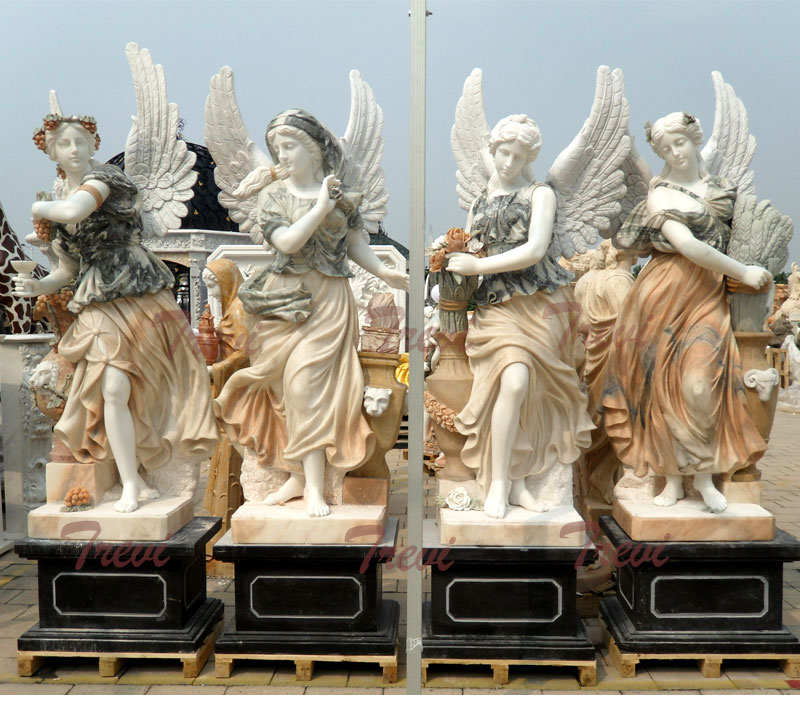 Spring statue is shown with profuse flowers because it is the season when most flowering plants blossom.
Summer statue holds a sheaf of wheat and wears a cloth headband to illustrate the labor and product of the wheat harvest, which is done in the summer. Wheat can either be planted in the winter ("winter wheat") or the spring ("spring wheat"), to be harvested at the beginning or very end of summer, respectively.
Autumn statue is the season in which most fruits become ripe. Since grapes are harvested in the fall, wine is also made in the fall. This is alluded to by the goblet.
Winter statue is shown without produce and striving to warm himself because the temperate winter is cold and rather barren.