The Marble Angel Statue Lamp is a magnificent piece of art that portrays an elegant and beautiful ambiance. The sculpture depicts a charming little angel holding a lamp, adding a unique touch to your living space. The statue is crafted from high-quality white marble, which gives it an ethereal look. The lampshade is made of top-quality fabric, and the lamp holder is made of brass, which complements the marble statue perfectly.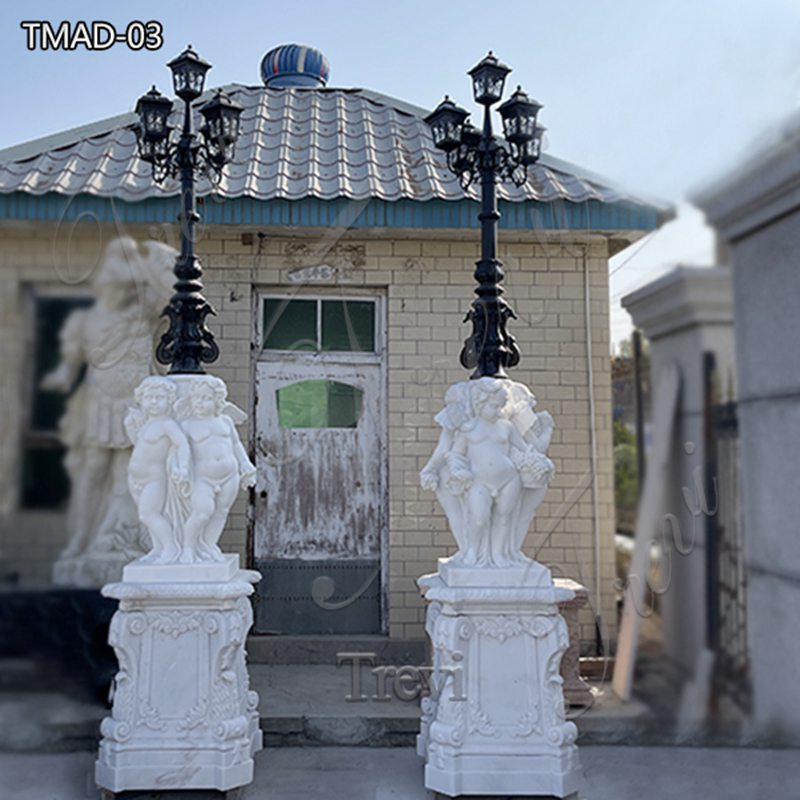 Carving Details of Marble Lamp:
The Marble Angel Statue Lamp is carved with great attention to detail, emphasizing its realism. Our skilled craftsmen have carved the angel statue with intricate details, such as the wings, hair, facial features, and folds of the fabric. The lampshade is also carefully crafted, adding a luxurious touch to the overall design. With its realistic carving and elegant design, the Marble Angel Statue Lamp is a perfect choice for those who appreciate fine art.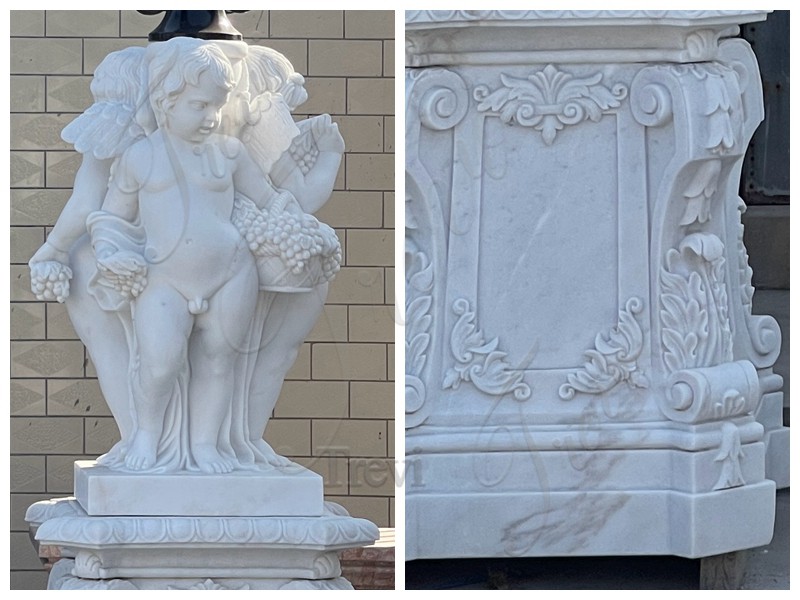 Other Marble Statue Lamp Choices:
At Trevi, we offer a wide range of marble statue lamps in various styles, including classical and modern styles, pure white, and various color combinations. Our antique marble lamps feature timeless designs that add a touch of sophistication to any home decor. The modern style lamps showcase contemporary designs, which are perfect for those who prefer a more minimalist approach. We also offer pure white marble lamps, which add a sense of purity and elegance to any space.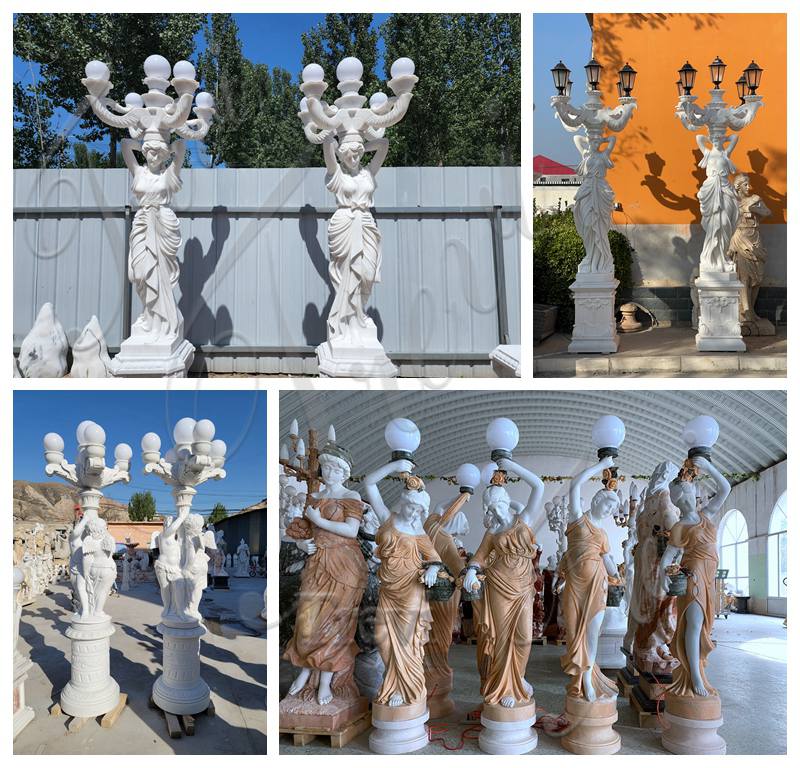 Large-Scale Production and OEM Capabilities:
At Trevi, we are proud to have the capability of large-scale production, ensuring that we can meet the needs of all our clients. We also offer OEM services, providing our clients with the flexibility to customize their lamps according to their specific requirements. Our skilled craftsmen can create customized designs, ensuring that our clients receive lamps that perfectly match their preferences.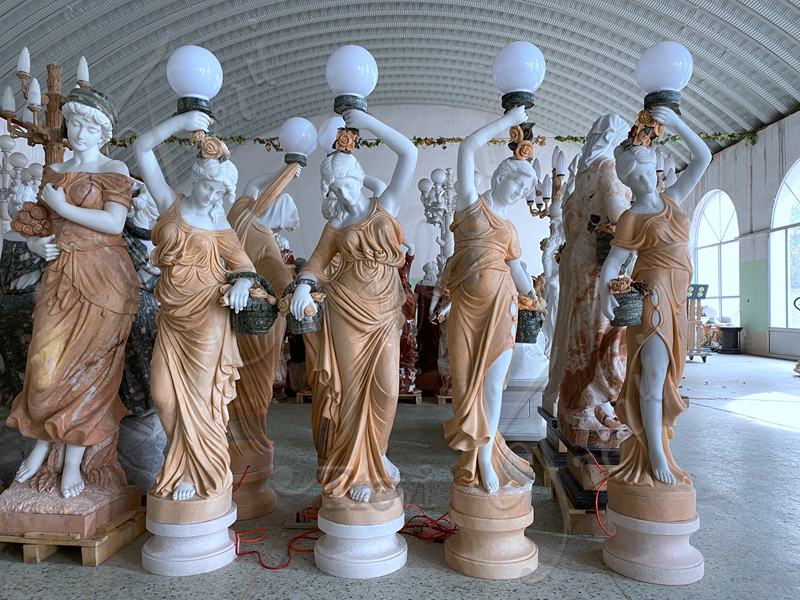 If you're looking for marble lamps for sale, please be sure to visit our website to explore our collection.