In Greek mythology, this Famous Sphinx Marble Statue is a female monster with a lion's body, a woman's head and chest, the eagle wings, and some snake's tail. At Trevi Art Sculpture, we have the professional marble masters could make different styles sphinxes according to your requirements. We could ensure that each detail of this statue could be carved carefully and perfectly.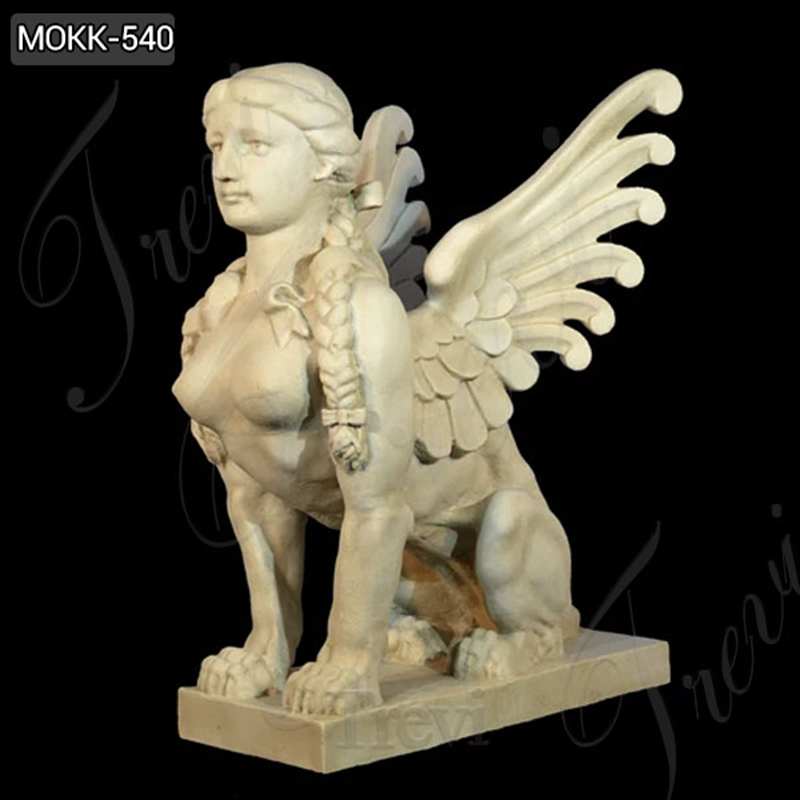 In ancient Greek culture, the first sphinxes to appear in sculpture appeared from the 7th century BCE. These are made of clay, especially in Crete, where the molded head of the Sphinx is sometimes added to the pithoi. From the 6th century BC, the Sphinx appeared in stone carvings, sometimes with raised backs. These Famous Sphinx Marble Statues are used as votive offerings, usually on tall ionic columns or Doric columns, placed in sanctuaries such as Delphi and Olympia.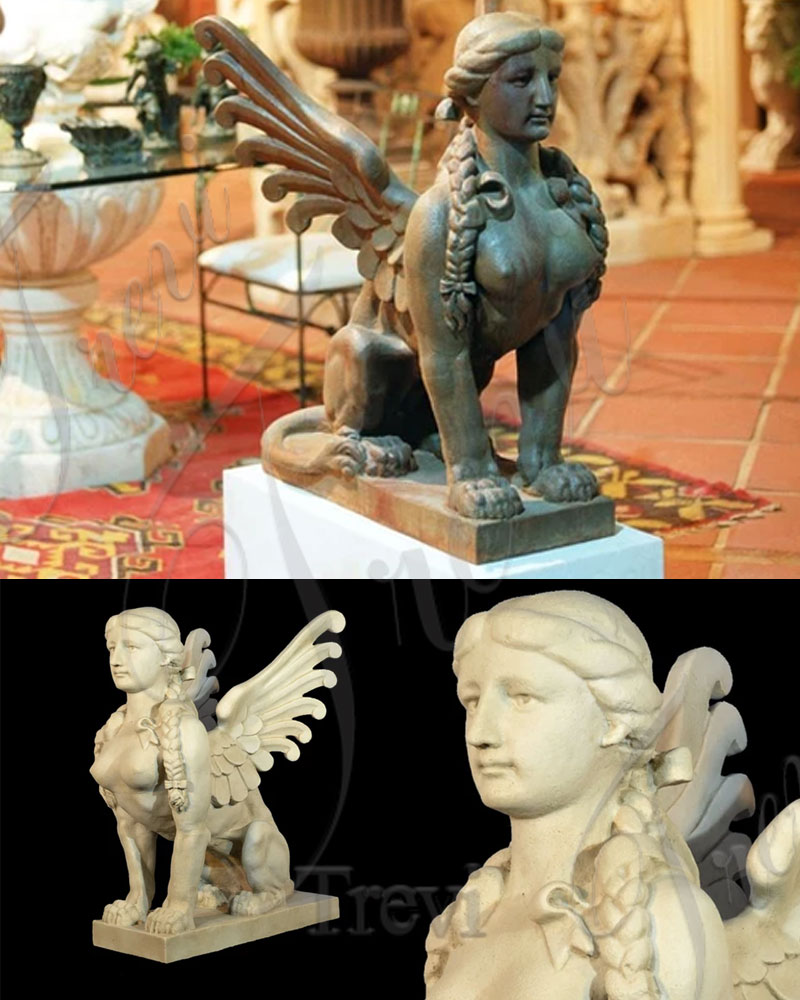 In fact, one of the most famous Sphinxes was discovered in Delphi; initially sitting on a 10-meter-high ionic column, it was dedicated to the gods by the Naxons around 560 BC. In order to thank the dedication, Father Apollo gave Naxos citizen priority (promanteia) when consulting the gods.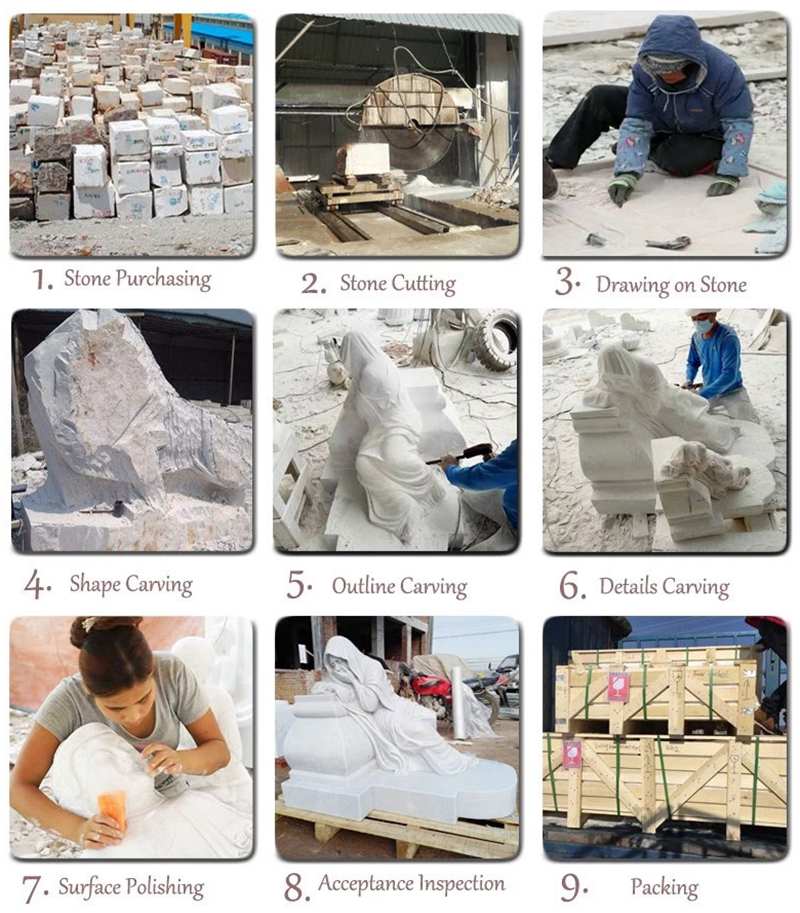 In order to make this Famous Sphinx Marble Statue, we need to go through various processes such as material selection, design, cutting, engraving, burnishing and polishing. In this series of processes, the most worthwhile is the technical process of engraving. The masters of our company all have many years of experience in carving and are highly skilled.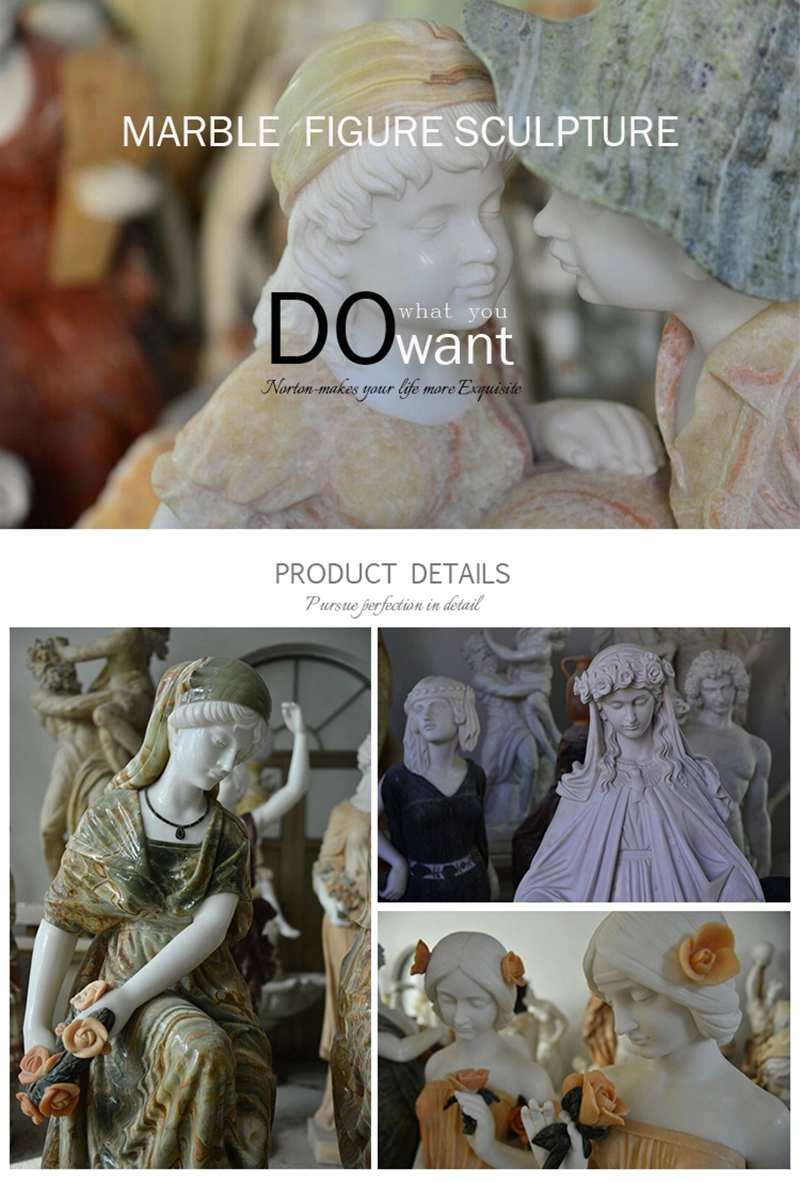 Trevi Art Sculpture is focusing on making different kinds of marble sculptures for more than 30 years, we have rich wxperience in making this Famous Sphinx Marble Statue. If you want to get the same one or other famaous marble statues, please contact Trevi Art Sculpture as soon as possible, we would give you a discount toady.