Greek Hippocampus Statue Introduction
The Greek Hippocampus Statue is carved with extraordinary attention to detail. The sculptor has painstakingly captured the muscular physique of the horse's body, the majestic mane, and the flowing curves of the fishtail. This level of intricacy brings the creature to life and showcases the mastery of the artist. This enchanting Greek sculpture captures the imagination with its graceful and fantastical design.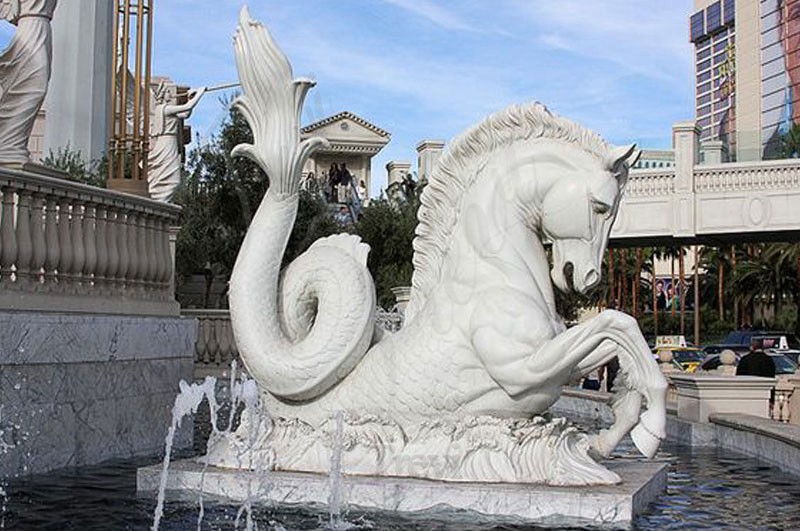 The Mythical Benevolent Sea Creatures: Hippocampus Mythology
The hippocampus symbolizes water, power, bravery, and helpfulness. It is also defined as a symbol of hope, strength, and agility because of its ability to help people. This popular sea creature was connected with imagination and creativity and was also associated with the god of the sea, Poseidon. Poseidon was also the god of horses. It is said that he created horses out of the ocean waves, in an effort to create the most beautiful animal on earth.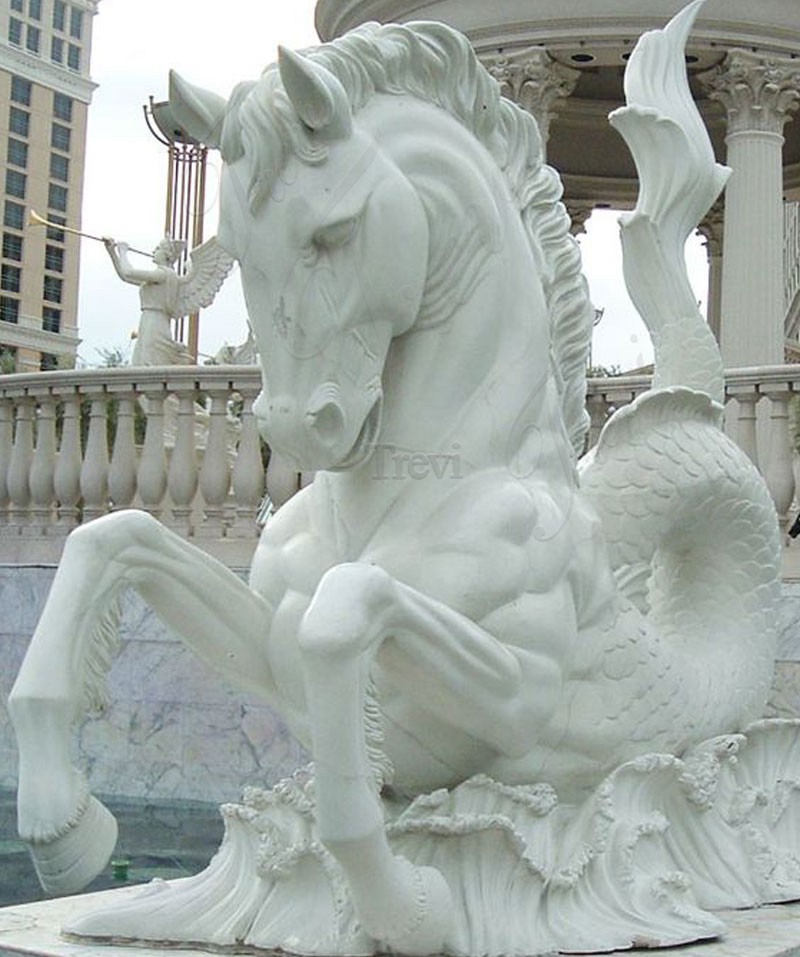 Vivid Greek Hippocampus Sculpture from TREVI
The hippocampus has typically been depicted as having the upper body of a horse with the lower body of a fish. We have dedicated artists to make and carve animal sculptures. They study and observe the shape and body of animals in order to make the carved animals more vivid and lifelike. What we make is a marble Greek hippocampus statue mythology god of war art replica, but our artists with thirty years of experience can carve it exactly like the original. The muscles on the horse's body, the hair patterns, and the distinct scales on the fish's tail are all hand-carved by our artists.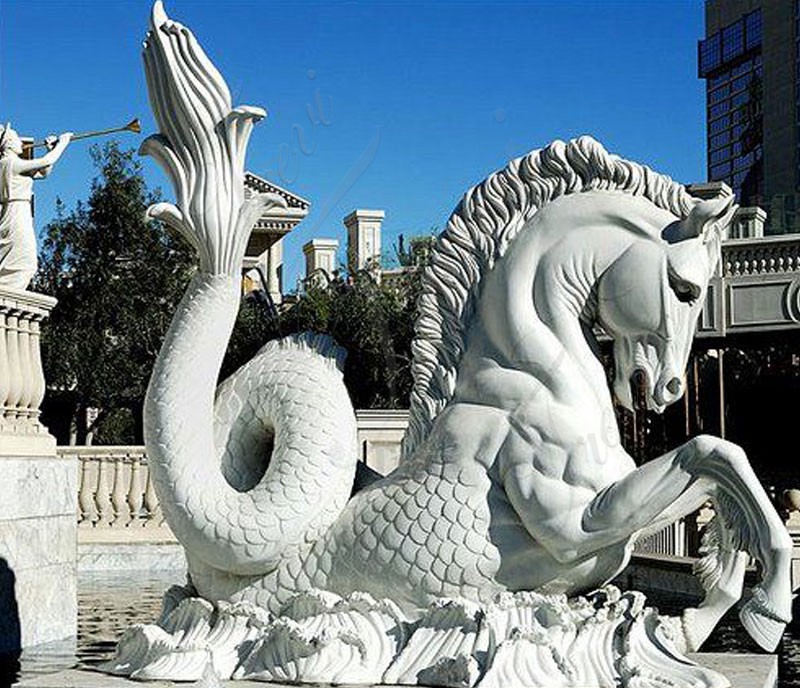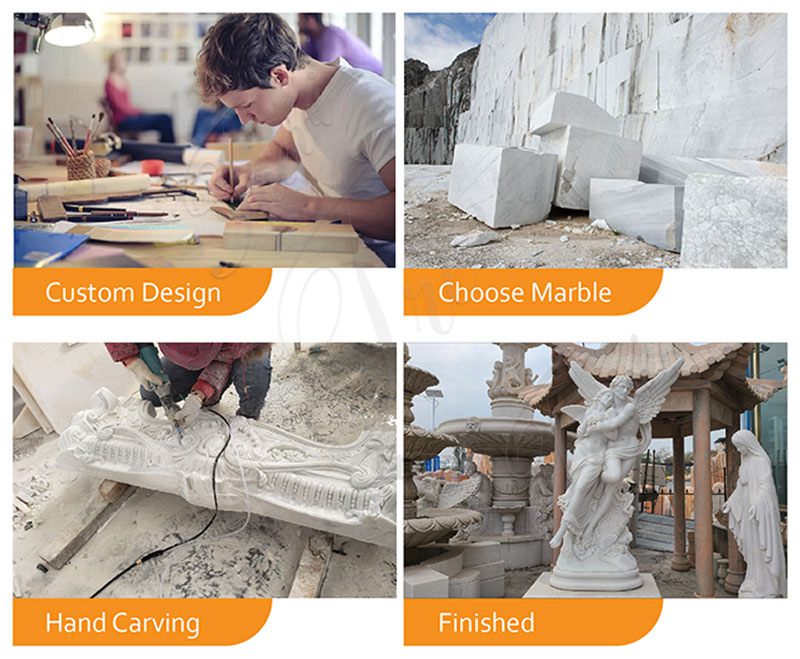 Diverse Range of Marble Famous Sculptures
We specialize in creating a wide array of marble sculptures that depict famous figures and iconic artworks. our collection of marble famous sculptures showcases the beauty and significance to the world. Whether you seek a sculpture to enhance an outdoor garden, an elegant centerpiece for an interior space, or an iconic artwork for a museum or gallery, our collection offers an extensive selection to meet your specific preferences.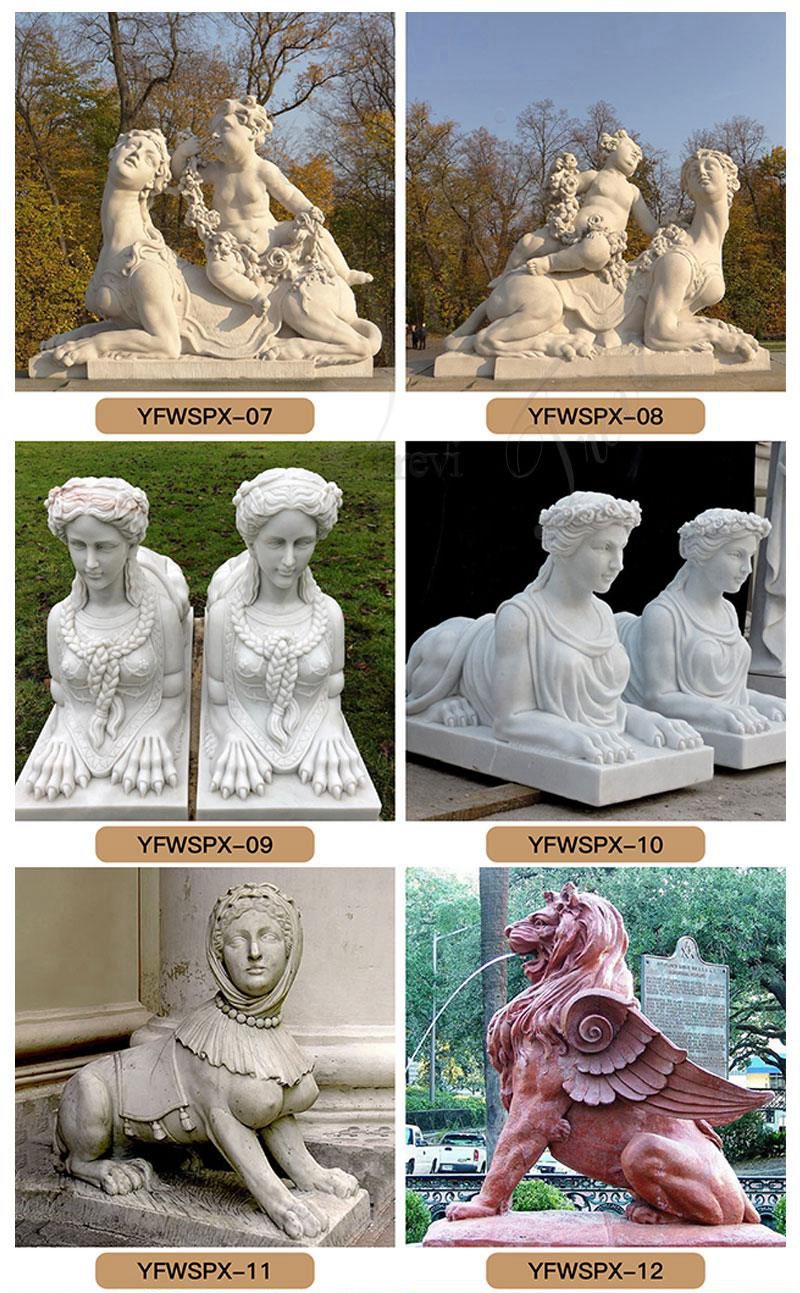 TREVI makes sculptures and serves customers with heart. You dream it, we make it. If you want to buy a Greek hippocampus statue, then we are definitely your first choice. Please give us a chance to start happy cooperation. You could contact us by email or message.