The Introduction of A River God Marble Statue:
This A River God Marble Statue is the artwork of Jean-Jacques Caffieri. The sculpture depicts the river god sitting on a vase with water flowing in it. This is a neat neoclassical design. We have professional marble craftsmen who could make this famous sculpture. Our marble craftsmen have been engaged in the carving of various marble figures all year round, which could highly restore this classic work.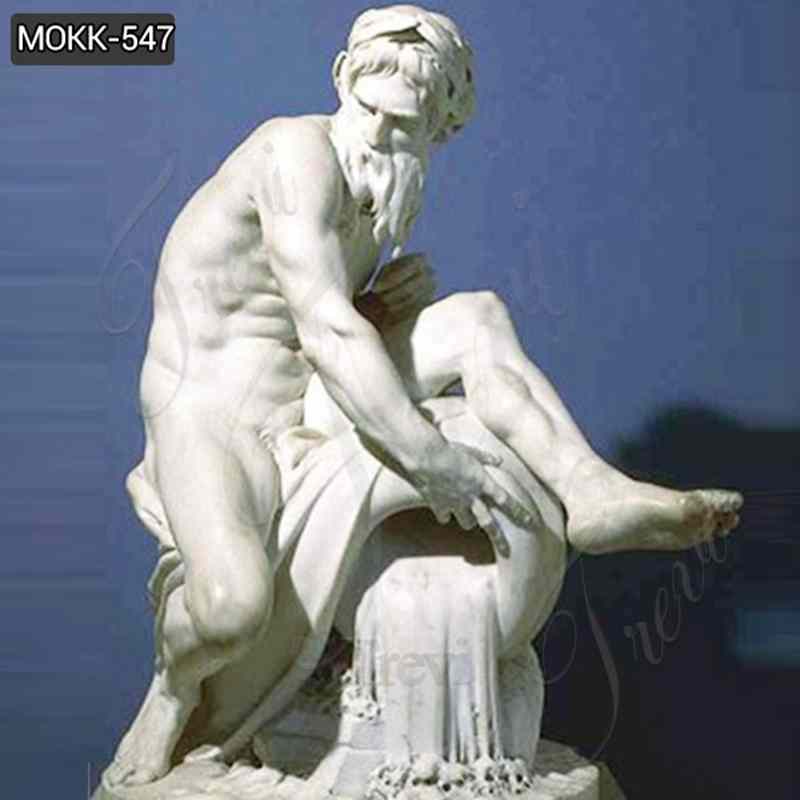 The Introduction of Jean-Jacques Caffieri:
Jean-Jacques Caffieri is a famous French sculptor. He was appointed sculptor Duroy of Louis XV, and later lived in the Louvre Museum. He designed the beautiful d'escalier ramp and still decorates the Royal Palace. He is famous for a bust of clay or marble: a bust of his lady Barry is in the Hermitage Museum in St. Petersburg. He became famous as a bust of Pierre Corneille and Jean Racine, and became the foyer of French cartoonists.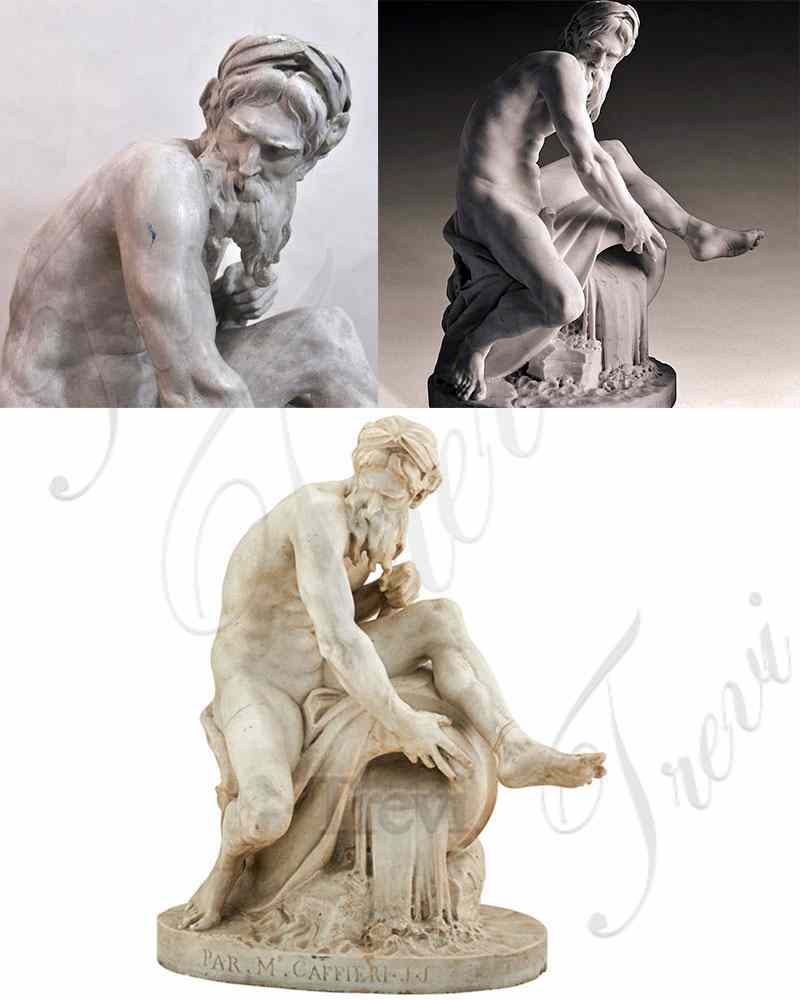 We has been manufacturing marble sculptures and other products for more than 30 years. We have professional marble sculptors who have been focusing on learning carving skills with their parents since childhood. We could guarantee that all carvings about this marble River God staute are pure hand-carved by our excellent sculptors, which is the crystallization of its art.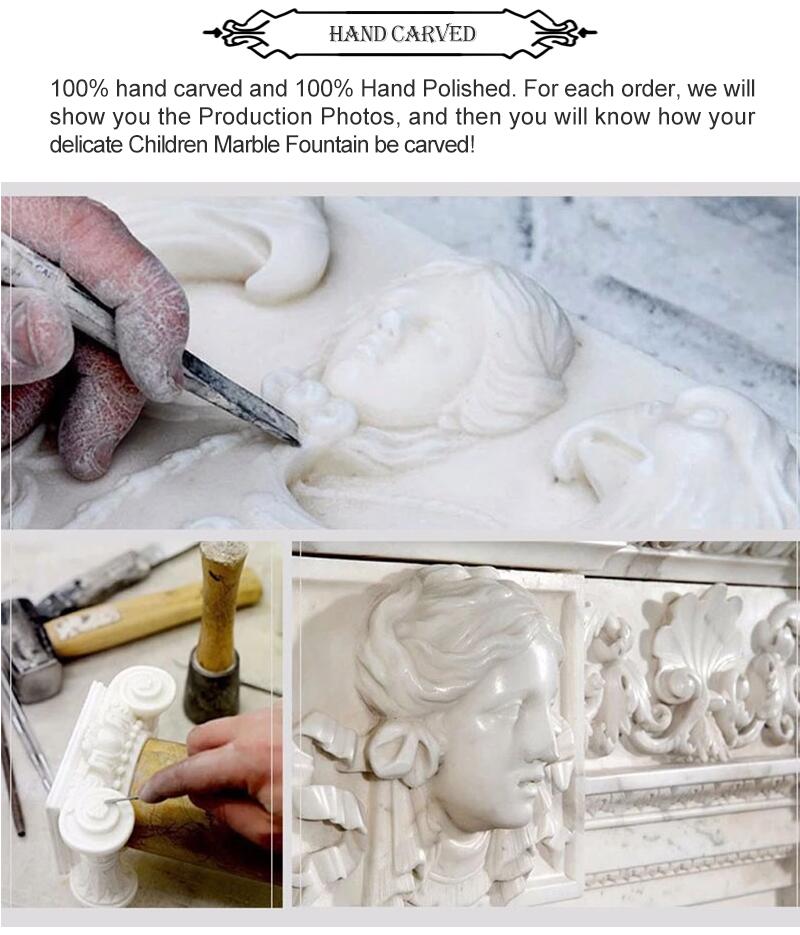 The Introduction of Trevi Art Sculpture:
Our factory is located in the beautiful sculpture hometown of Quyang County, Hebei Province, China. As we all know, Quyang carving experience has been thousands of years since the Western Han Dynasty. So Trevi Art Sculpture has a wealth of experience in carving various marble statues, animal sculptures, fountains, fireplaces, Roman columns, gazebos, wall reliefs, religious figures and many other sculptures and stone products.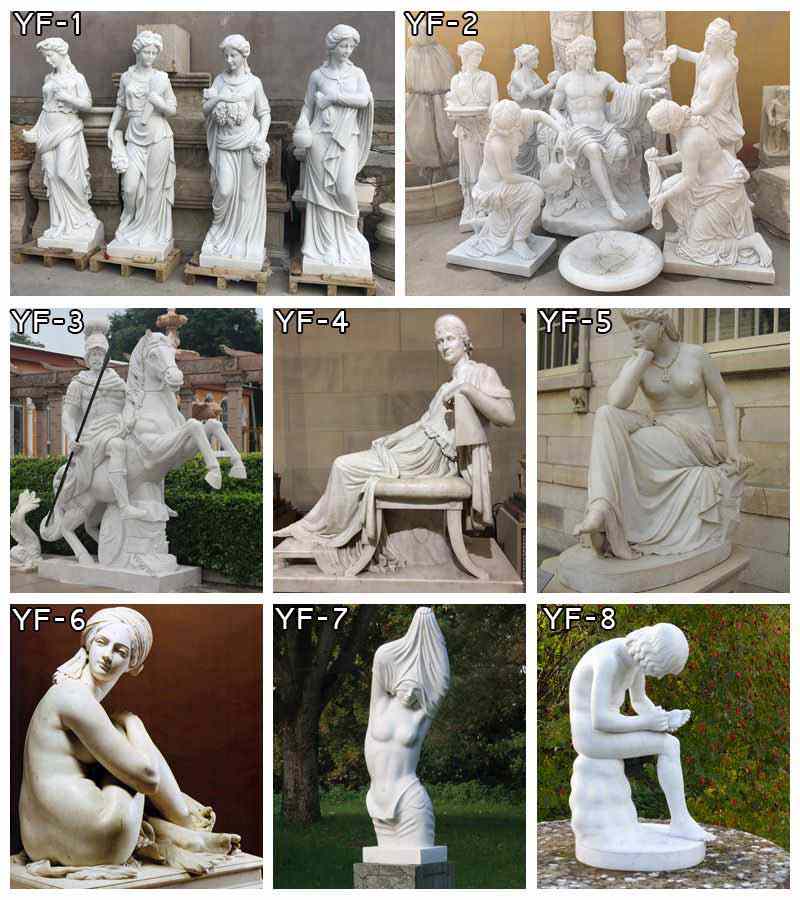 We could make any classic marble sculptures you want. If you are interested in our A River God Marble Statue, you could leave a message on our website or send a e-mail to us and we would reply your message as soon as possible.