Shiva Statue Introduction:
This large marble lord Shiva statue shows us a large figure of Shiva. Shiva is the god of creation and destruction in ancient Indian mythology. As the god of destruction, Shiva is responsible for destroying the world at the end of old age in order to prepare for the regeneration of the new world, and his great power to destroy the world comes from practicing yoga assiduously. Shiva is also the god of reproduction, and the ancient Indians had to rely on Lord Shiva's divine protection to have children.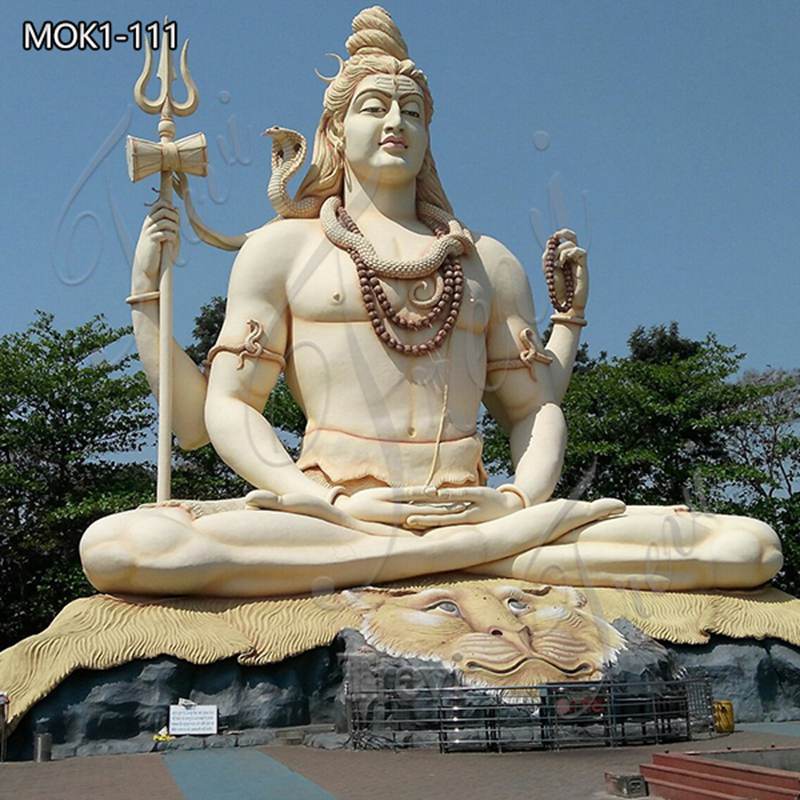 High-Quality Guarantee:
This Marble Shiva statue comes with good quality assurance. First of all, the artisans of the Trevi factory used natural marble to make the entire statue, which has a long service life. Even in severe cold, heavy snow and other weather would not be damaged. Secondly, the engraving artisans in the Trevi factory have superb engraving skills. They could perfectly present every detail of the characters. Therefore, we could see that the statue has no flaws.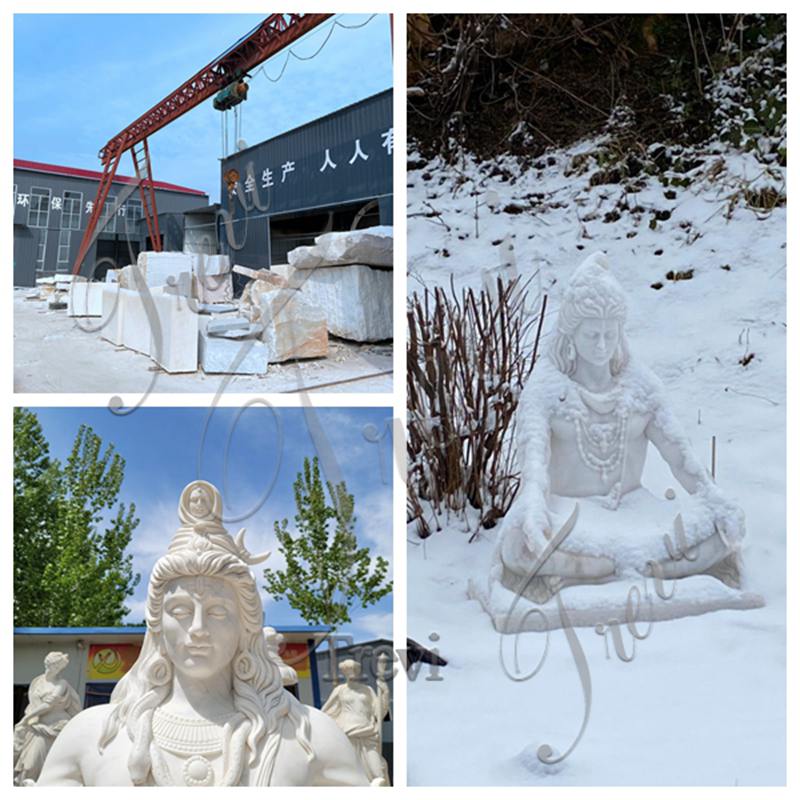 Other Choices for You:
The Trevi factory has produced many types of marble Shiva statues. Marble statues of Shiva meditating quietly with eyes closed, smiling statues of Shiva, statues of Shiva holding a trident, statues of Shiva sitting cross-legged, etc. We also accept all kinds of customization. If you want a different design or a different size, we could accommodate it.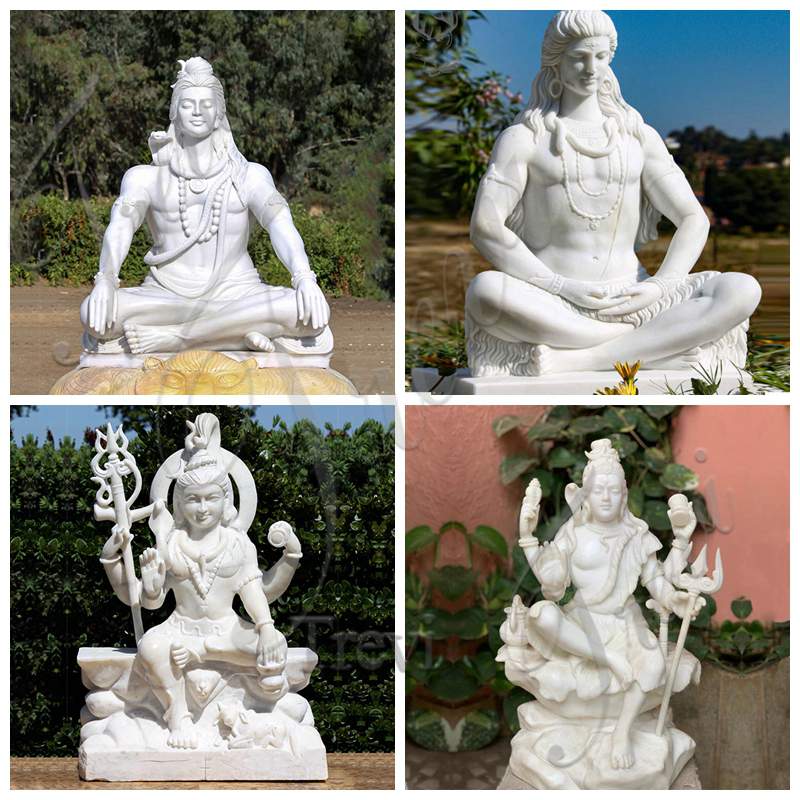 Full Shipping Insurance:
Although our statues have to be transported over long distances, you don't have to worry about cargo damage at all. In order to protect the interests of customers to the greatest extent, Trevi would purchase full transportation insurance for each statue. In this way, if the statue is damaged due to uncontrollable factors such as earthquakes, tsunamis, and wars during transportation, the corresponding insurance company would settle the claim for you.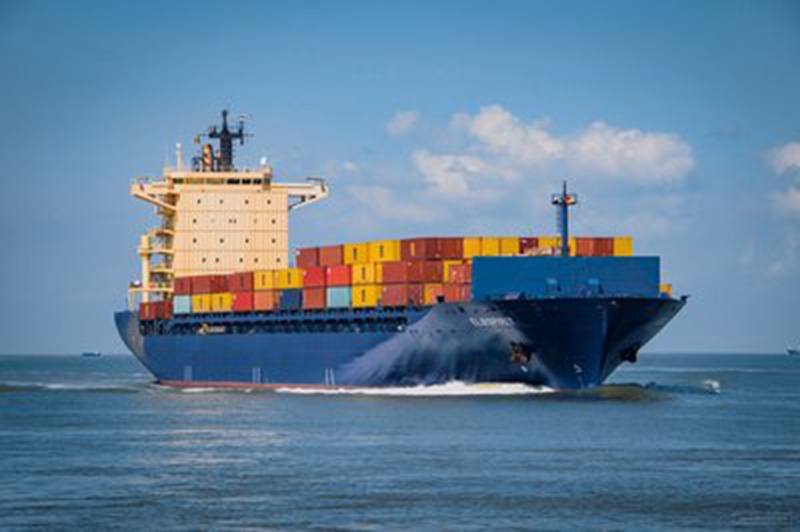 Trevi is confident to be your best partner. If you are interested in Hindu god sculptures, please feel free to contact us.