Introducing Mantel Surrounds Sale:
This white marble mantel surrounds the sale with a lion sculpture. Especially the many detailed carvings on the legs of the fireplace. Also, these flower carvings make this indoor marble fireplace even more elegant. It has two floors and the entire fireplace is made of natural white marble. The second level of the fireplace is so beautifully and ornately decorated with columns. Of course, this fireplace could be placed in the living room of one's own home, and there are also clients in the conference room. Therefore, this fireplace stands out no matter where it is placed.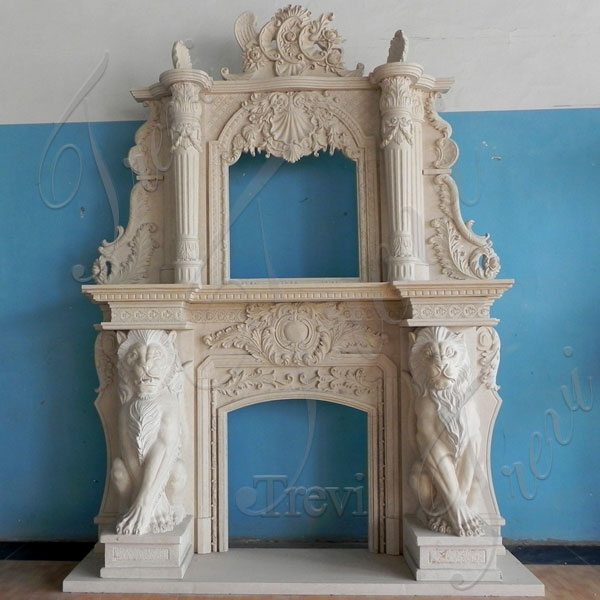 Feedback From Our Customers:
This white marble fireplace was made by us for a European client, Jose selected this design from our website. Because he and his wife love the design, they could put this gazebo in the living room of their home. In addition to this marble fireplace, Joe also ordered a marble fireplace with a kid sculpture from our factory. Also, there are different instruments for 4 ladies, we also changed some designs according to Joe's request. So if you have any requirements, we could do custom design and size, we would try our best to meet your requirement.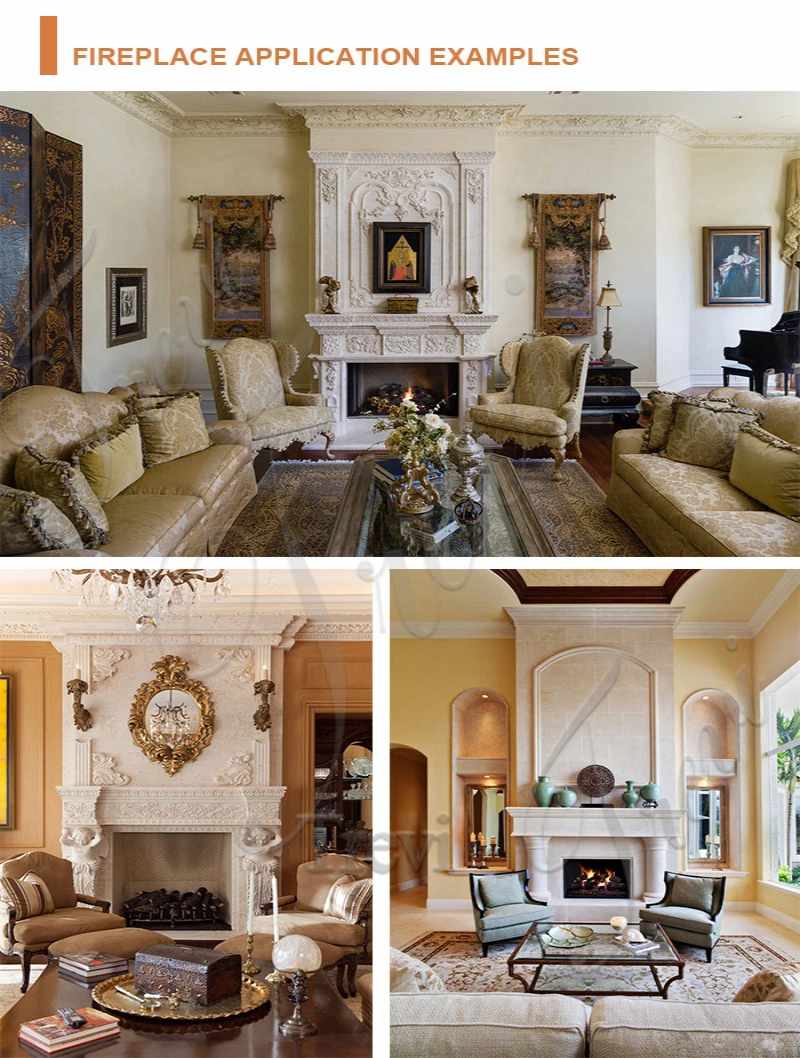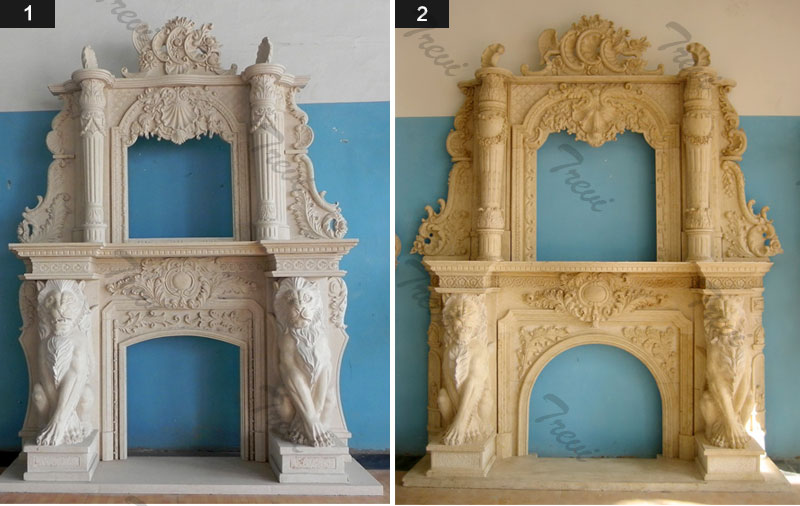 Trevi Exquisite Craftsmanship:
Trevi factory has a history of more than 39 years in this field and our marble carvers are very talented. They started carving marble fireplaces when they were young, so our quality could be guaranteed. We have professional material selection staff and professional marble carvers. Of course, Trevi also has professional sanding and packaging staff. Therefore, we could ensure that the fireplace is delivered to your home safely. Moreover, the material is natural white marble with good heat dissipation, so your house would be very warm.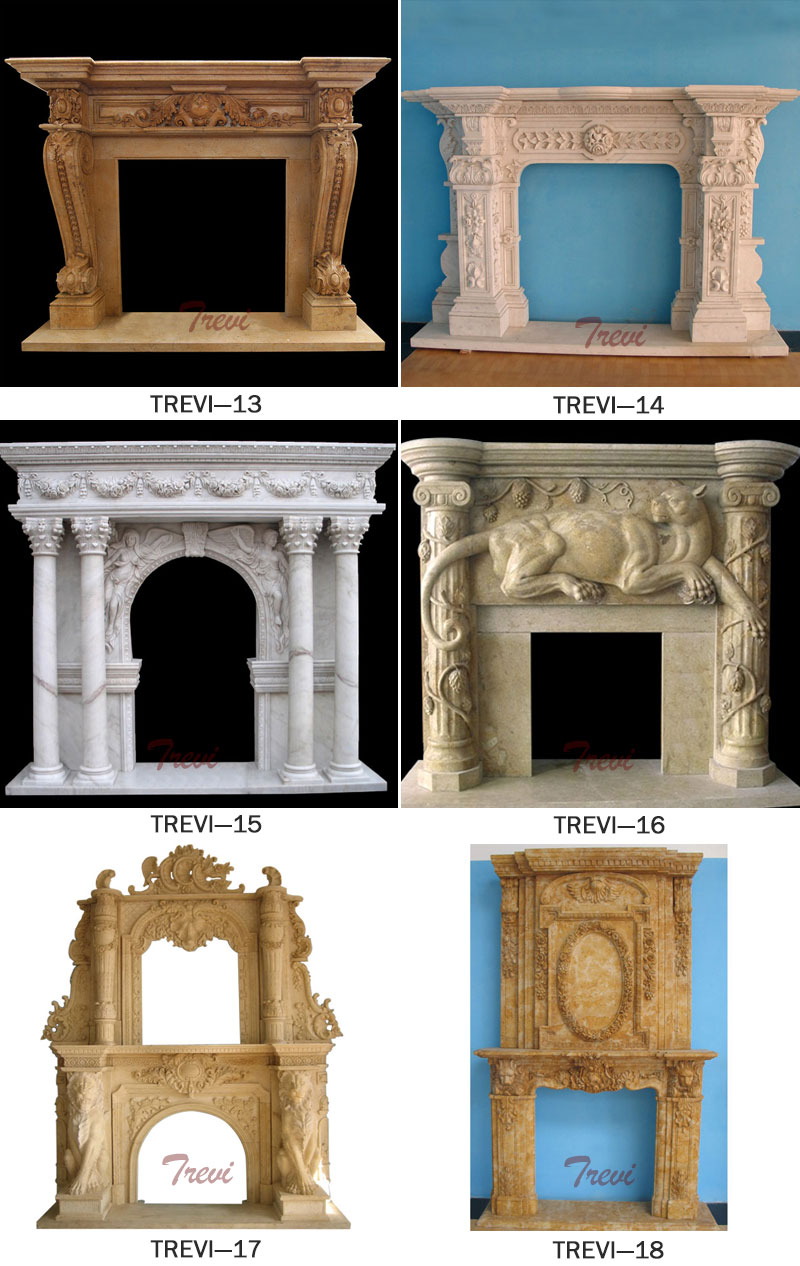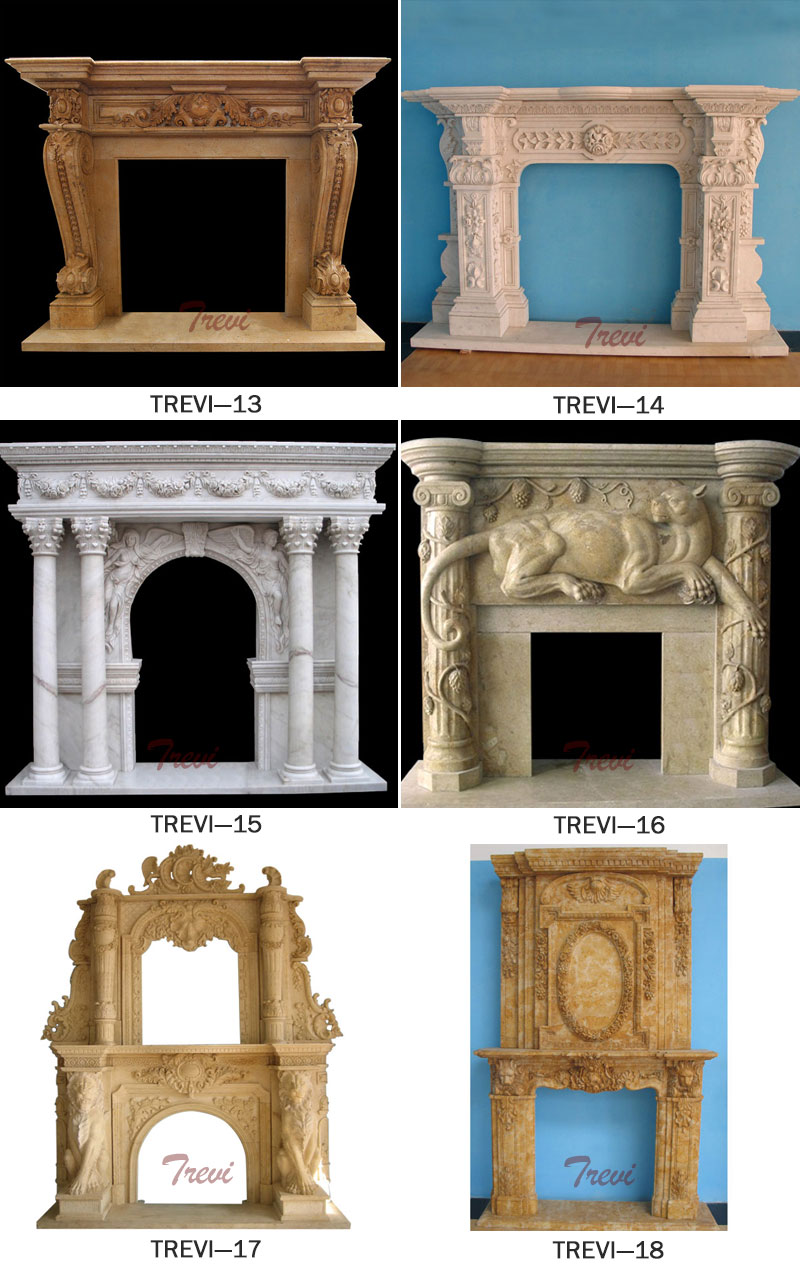 Advantages of Trevi Art Sculpture:
Trevi Art Sculpture is a major supplier of home and new construction products. We specialize in artisan-style fireplace mantels and surroundings as well as outdoor artwork. Of course, we also offer custom and standard size fireplaces and white double fireplaces with mantels.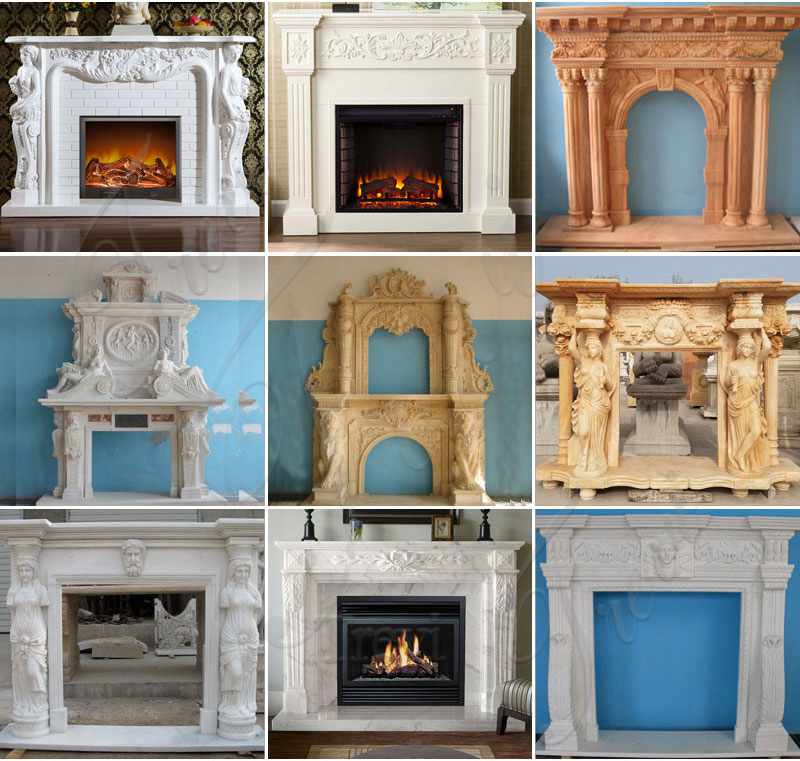 In most cases, our modern white double fireplace with mantel and surround would fit fireboxes of all sizes. You'll find it easy to match your favorite mantel design with a variety of finishes. No matter your taste, budget, or schedule, Trevi has the perfect solution for your home project. Let us help you choose one of our modern white marble double fireplaces. To enhance your fireplace, we also offer a wide range of fine marble raw materials.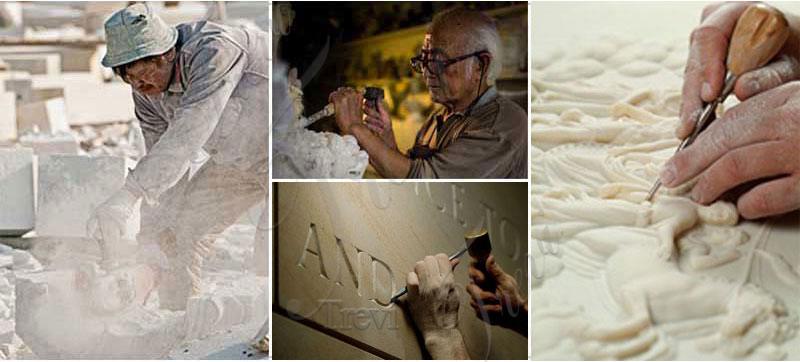 Finally, we also offer a variety of decorative and functional modern white double fireplaces. For example, we have the vintage French Rococo style beige marble mantel. Also, our marble is highly polished, with fine floral and patterned legs. We could customize not only your size but also natural marble in different colors. Email us today and we'll provide you with options, details, and the best offer.