Italian Stone Fireplace Details:
This majestic Italian stone fireplace tells the story of Poseidon. The background building is the Poseidon Palace, the god of the sea. And the top of the background wall is decorated with the emblem of the Pope. Standing in the middle of the fireplace was Poseidon, the god of the sea, and guarding the two gods of water beside him. Trevi's fireplace perfectly shows the appearance of the Trevi Fountain in Rome. This marble double-layer fireplace is a home decoration that you must not miss.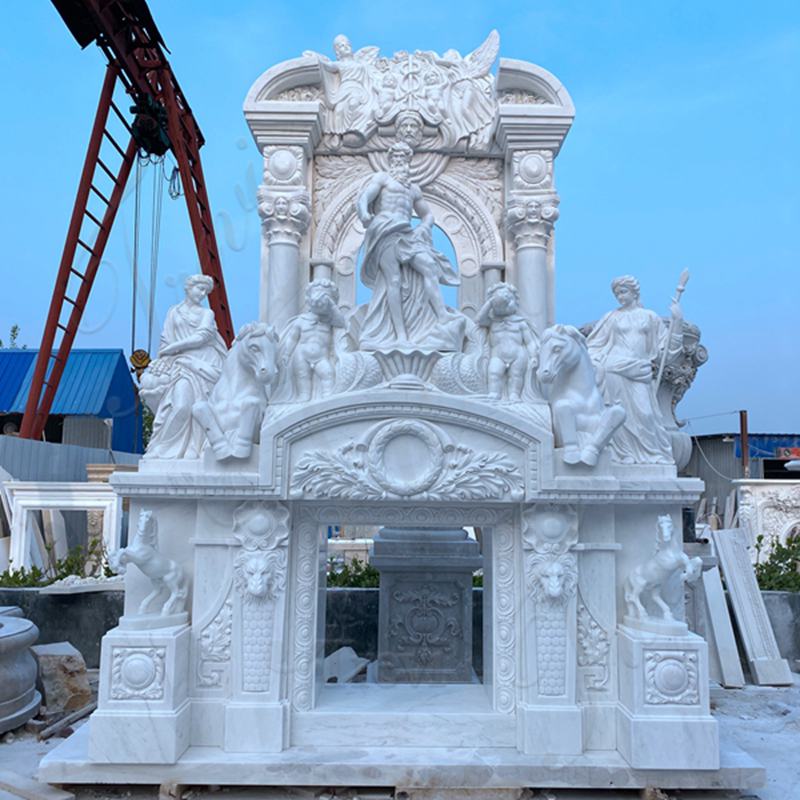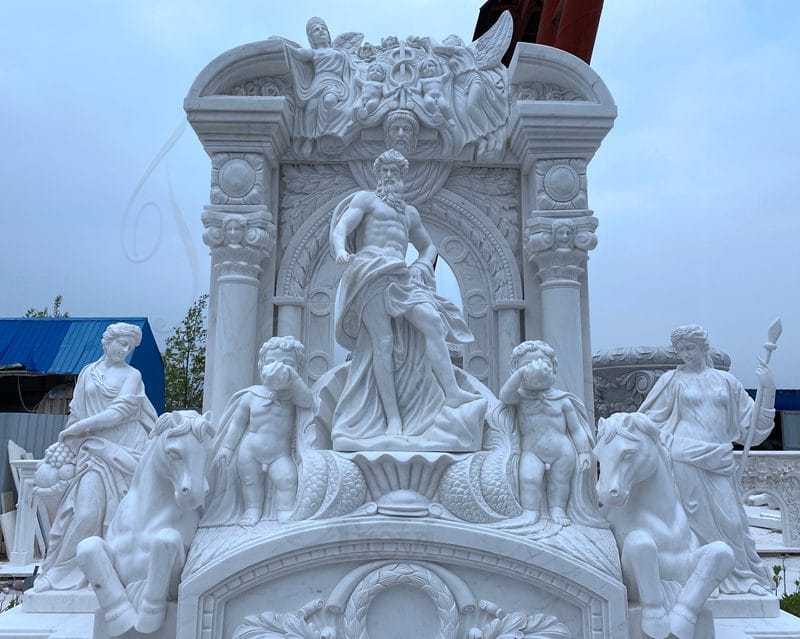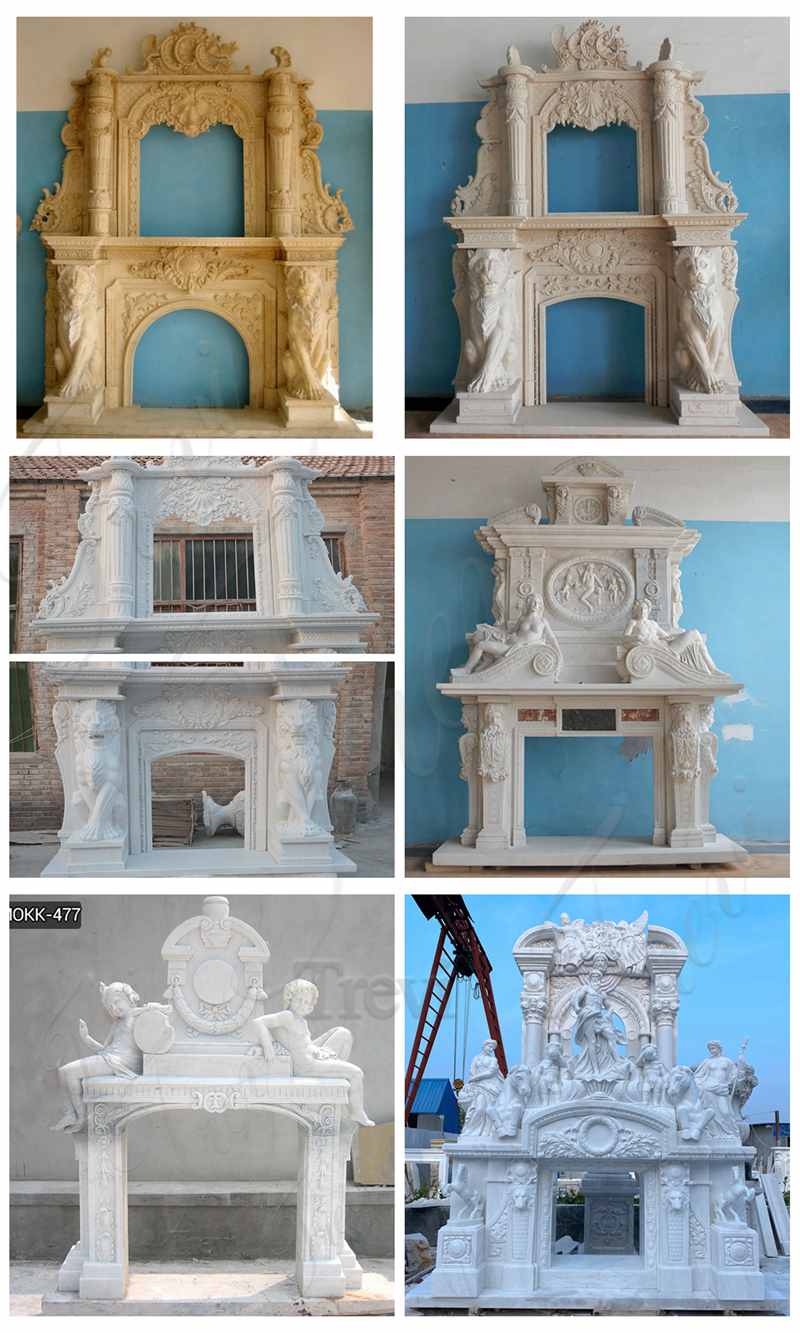 Introduction of Trevi Fountain:
The Trevi Fountain is located at the intersection of three streets in Rome, Italy. Because there are three roads extending outward in front of the fountain. The "Trevi" of the Trevi Fountain means Sancha Road, which is the origin of the fountain's name. The Trevi Fountain is the last masterpiece of Baroque architectural art in Rome. And this fountain is the largest and most well-known fountain in Rome. So it became one of the symbols of Rome. Therefore, many people choose Trevi-style marble Italian fireplaces.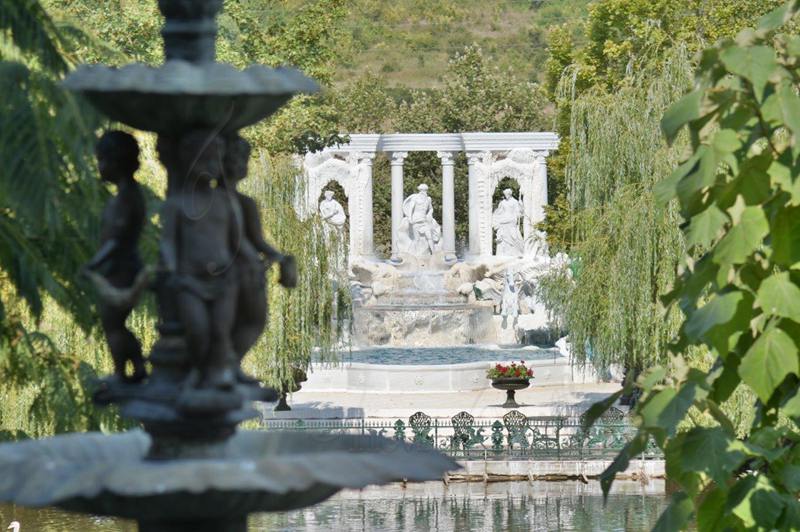 Symbol of Strength and Love:
The Trevi Fountain is a symbol of strength. The Romans have a beautiful legend. It is said that you could make three wishes by throwing a coin into the pool with your back facing the fountain, but one of them must be "return to Rome". The wishing pool is also a symbol of love. Legend has it that when couples put coins into the pool together, love would last forever. The classic bridge sections in "Roman Holiday" have made the Trevi Fountain popular all over the world, becoming the most romantic tourist attraction in Rome. Just like this, Trevi Italian stone fireplace is very popular with customers.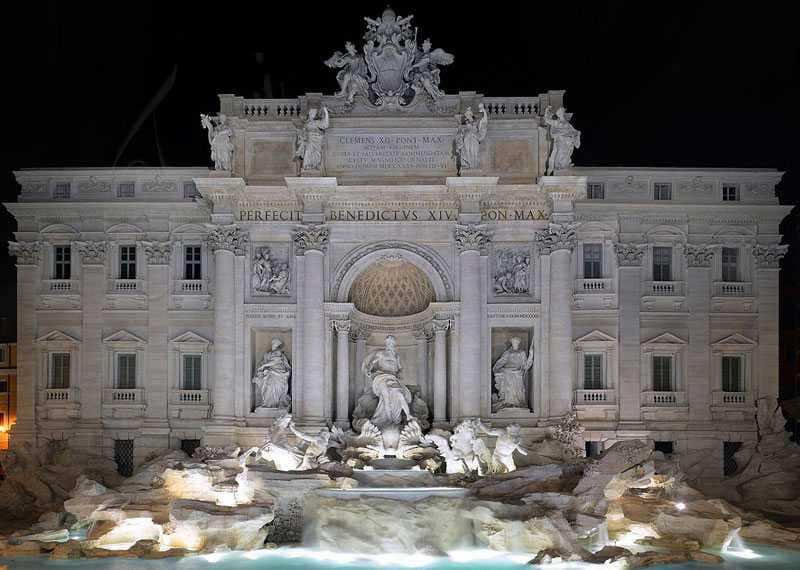 Reasons for Choosing Trevi:
Hand-carved: Trevi artists use hand-carved. And our artist has learned the carving craftsmanship of marble fireplace mantels since childhood. Therefore, they could carve a lifelike stone fireplace mantel and appearances for you.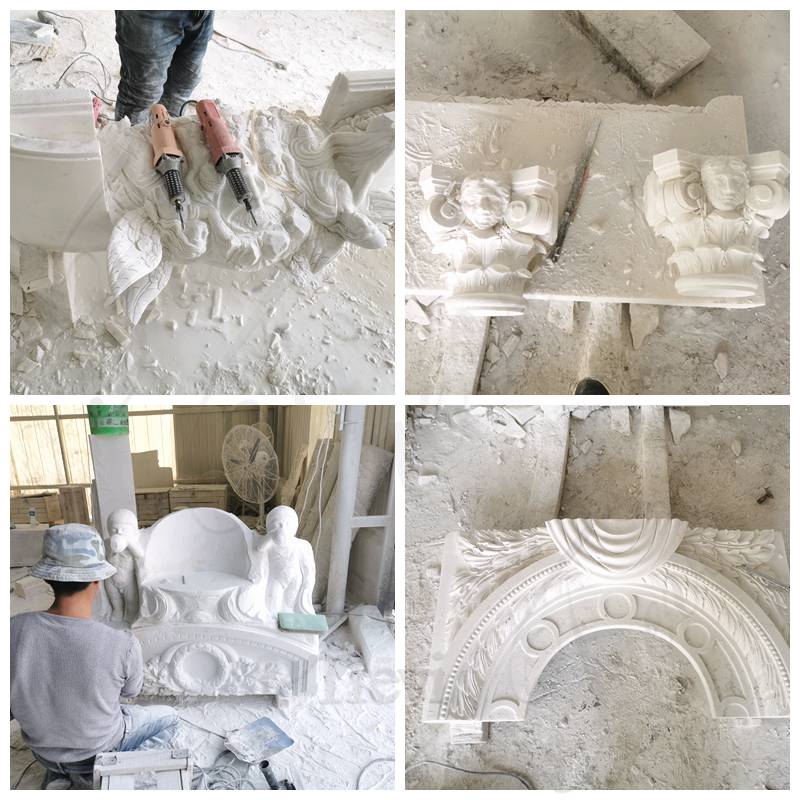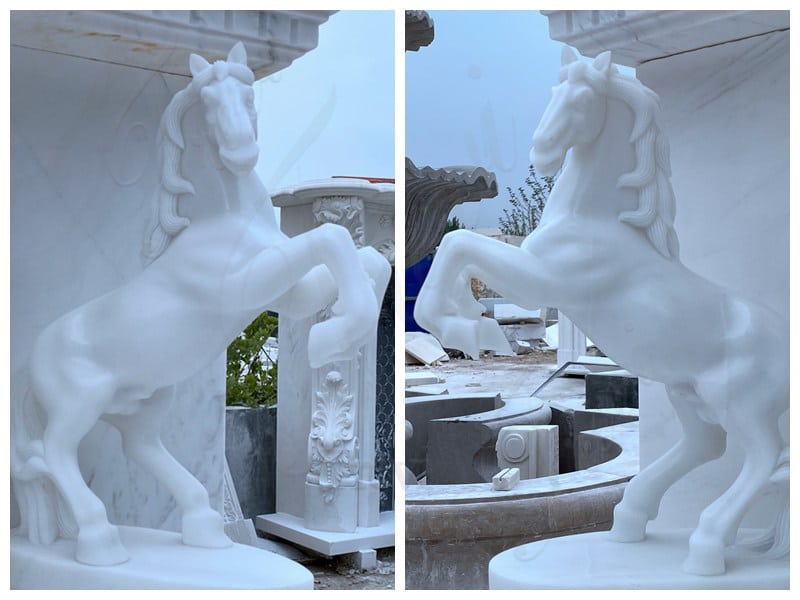 Support customization: Trevi supports customization. We have professional designers who could provide customers with high-definition design drawings. And according to the requirements of customers to modify and change the details. Our European client proposed to replace the flower pot in the original design with a pony shape. He was very satisfied with the fireplace surround that Trevi carved for him.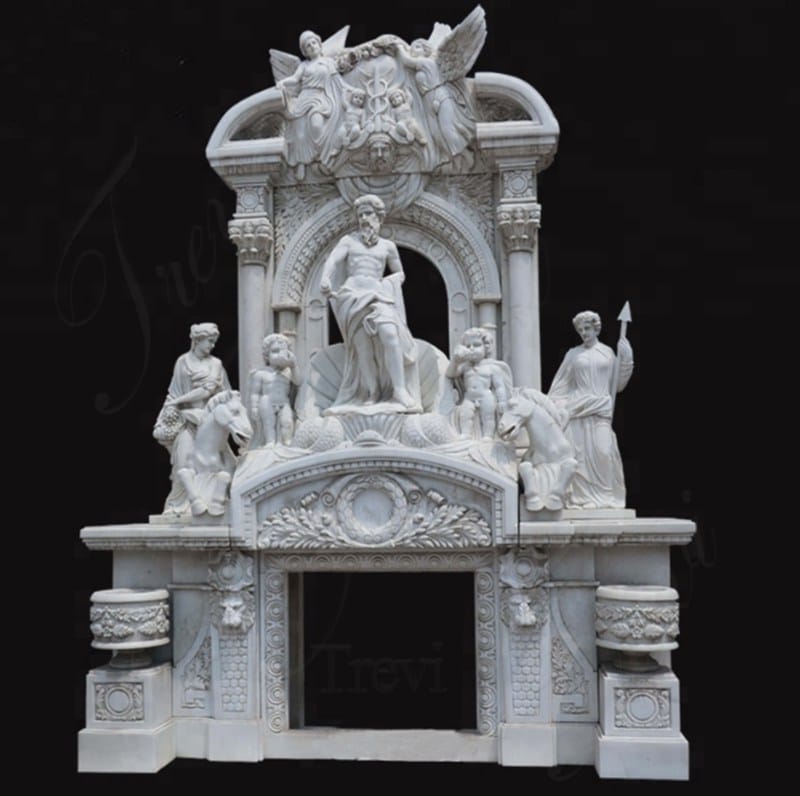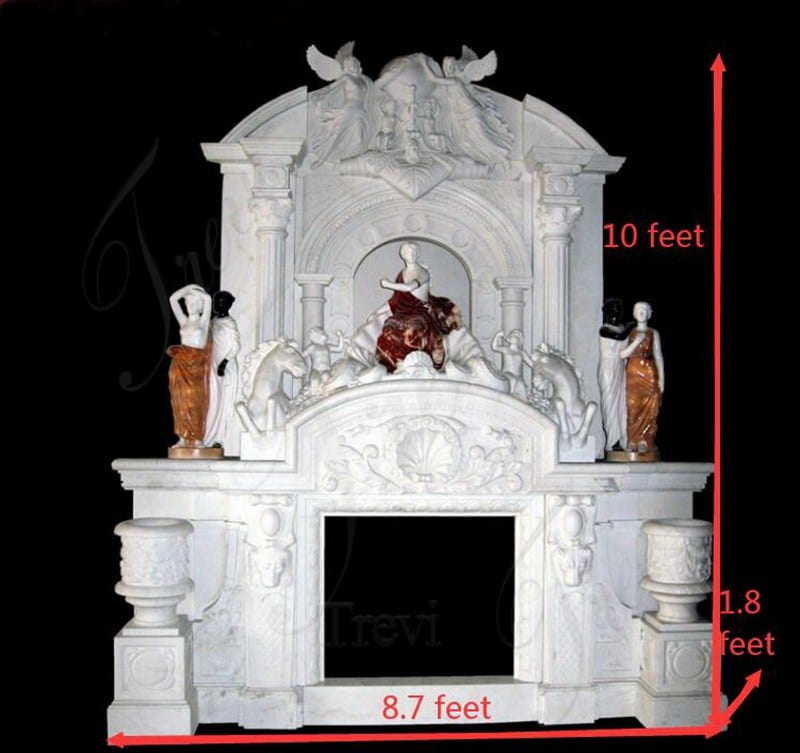 Fine packaging: As a large fireplace carving factory for 39 years, Trevi has rich experience in exporting. So our packaging is very safe. Firstly, our crates are more than 3cm thick, and secondly, we would fill the wooden crates with soft foam.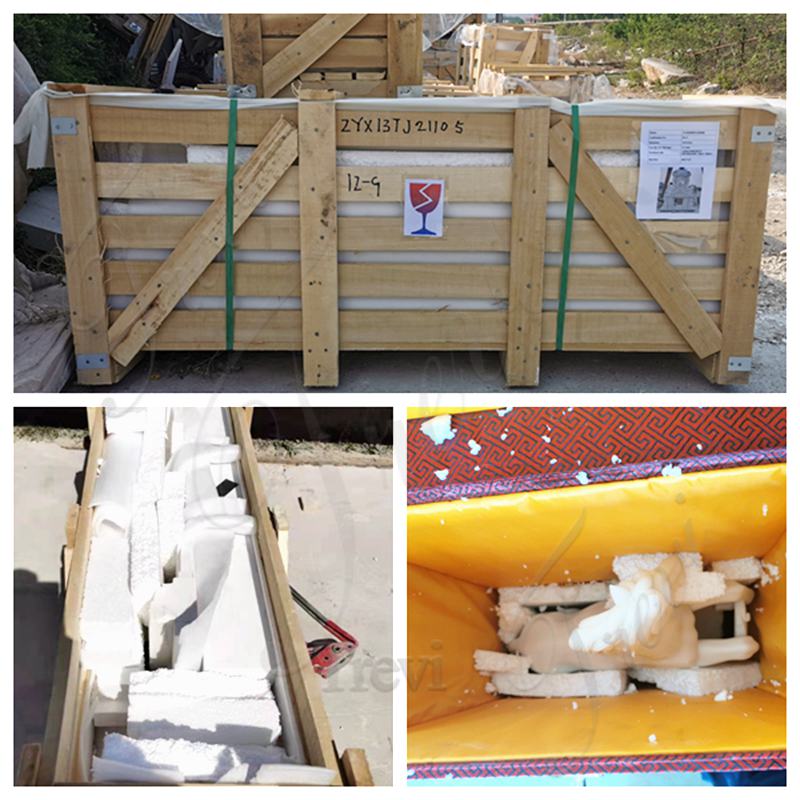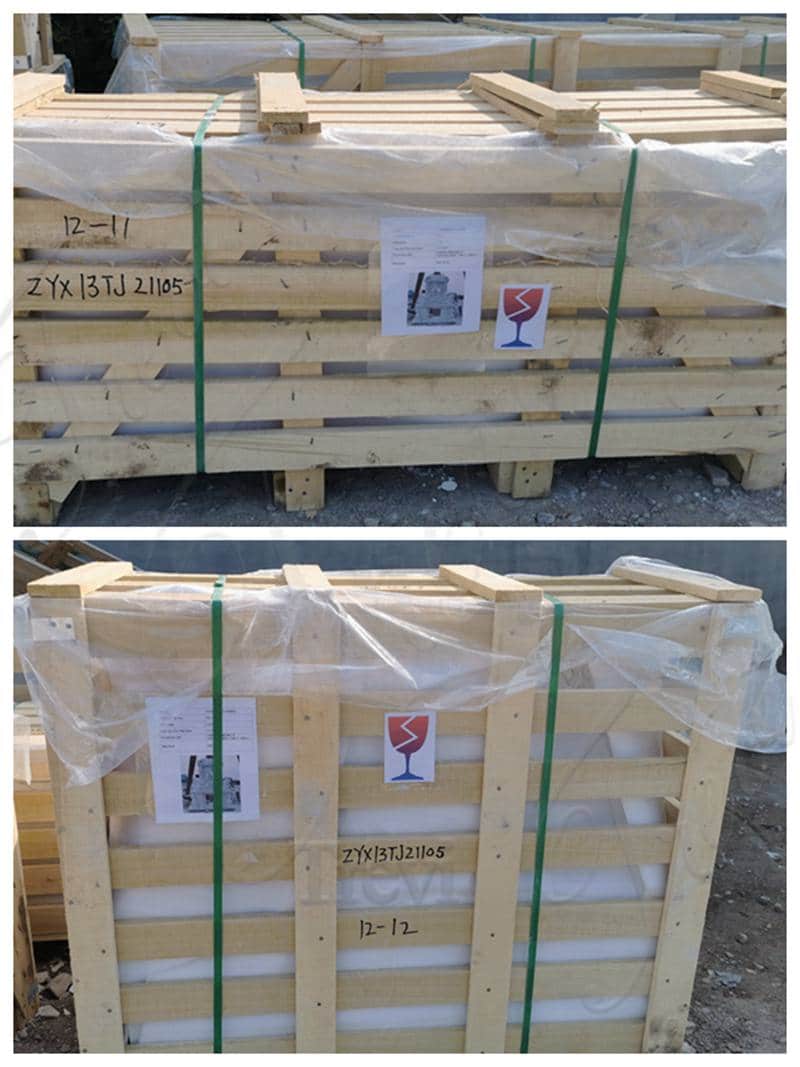 There is no doubt that Trevi's marble fireplace is not only beautiful but also very safe. You would be extremely satisfied with our fireplace and service. If you like this antique mantel, please contact us immediately.