Double white marble fireplace detail:
What a gorgeous double white marble fireplace, this is definitely the best decoration in your room. This white marble fireplace thigh is engraved with beautiful lion sculptures and the second floor of the fireplace has beautiful marble columns. Both the hanging plate of the fireplace and the cover of the fireplace are engraved with beautiful patterns.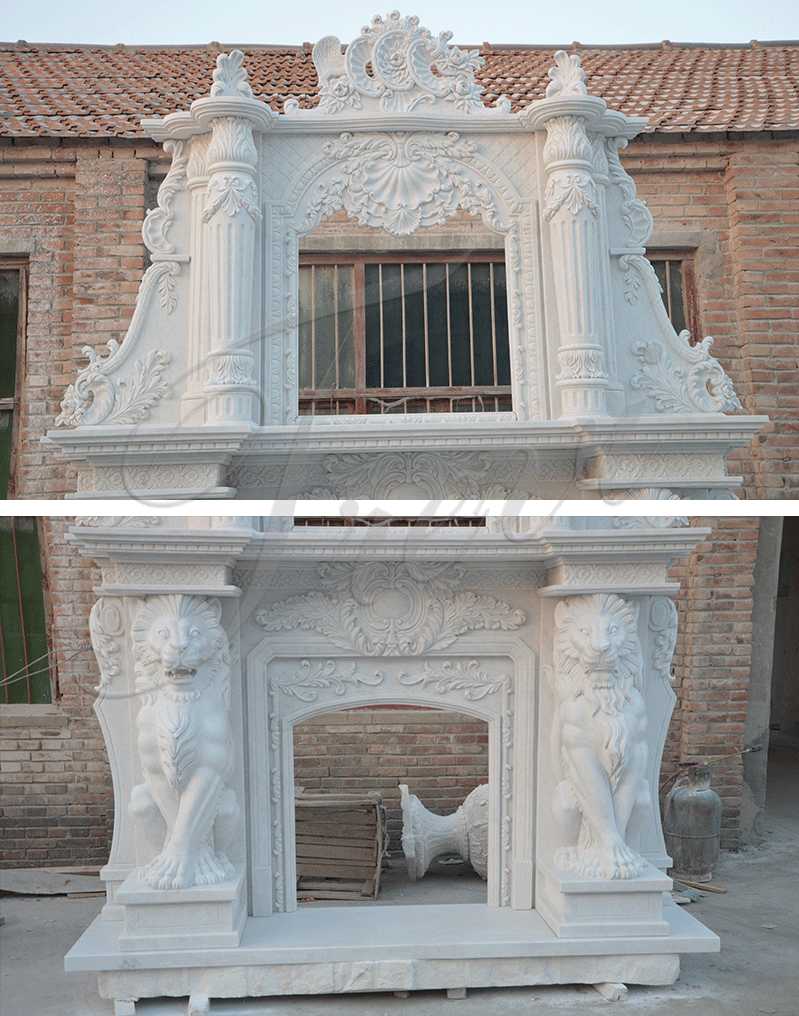 What could we make about this white marble fireplace?
This double white marble fireplace is very beautiful and luxurious. Although the production process is very complicated, it is a test of our technical level. Since we are a marble carving factory, we specialize in the carving of marble products for more than 30 years. Therefore, our marble craftsmen have a wealth of production experience, all the details are pure hand-carved by our professional marble craftsmen.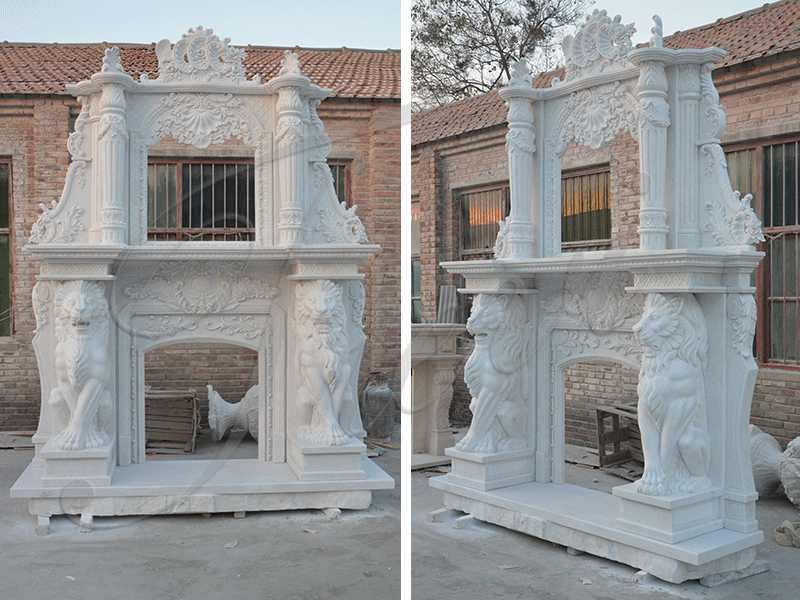 Why Choose Trevi Art Sculpture?
First of all, when we make marble fireplaces, we would use natural marble raw materials to ensure the quality of the products. Secondly, our marble fireplaces would be installed when finished, ensuring that every part of our fireplace fits perfectly together. Finally, because the installation of the fireplace is very complicated, we would provide you with detailed installation drawings or instructions to help you install.
We offer you the largest selection of marble fireplaces at a very competitive price around the world. Choose from our extensive range of designs, or create the perfect marble fireplace based on your design or photo. All of our marble fireplaces are made of natural marble and can be customized as needed. Our beautiful custom marble fireplaces are a great choice for any home.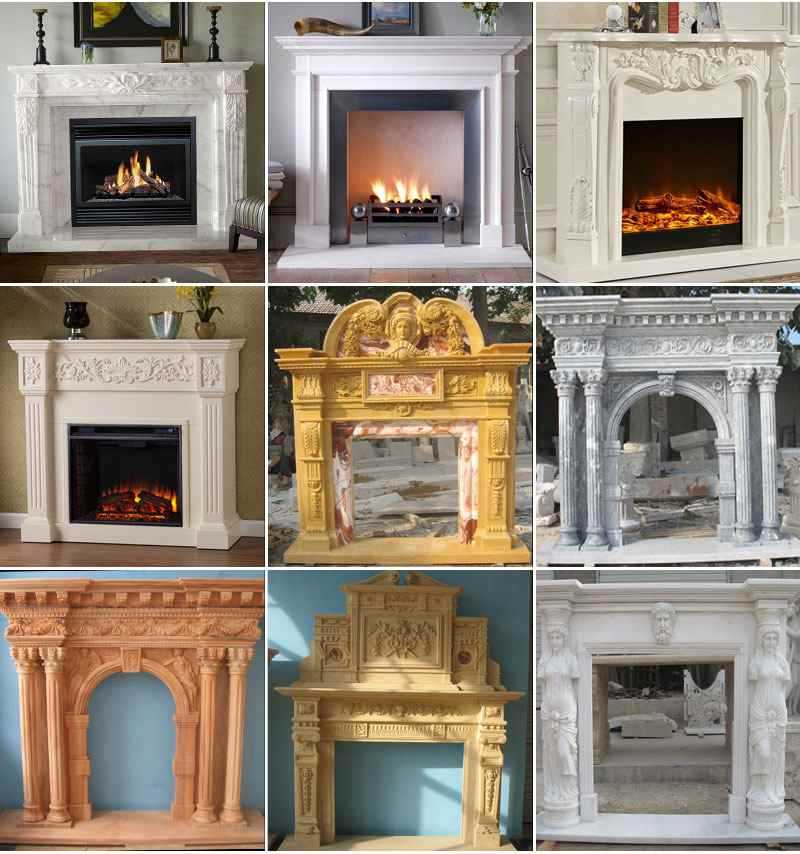 Are you still looking for a suitable hand carved marble fireplace, we could make marble fireplaces of any size according to your requirements. We also have a variety of marble materials to choose from. For more information, please feel free to ask our friendly sales staff.