The High Quality Home Decorative Modern Marble Fireplaces Surround are an indoor heating device that is built on an independent or wall-to-wall basis. It uses combustibles as an energy source and has a chimney inside. It originates from Western homes or palace heating facilities. Because its fuel is a renewable resource, it has been modernized and improved, and it is still widely used in the West, especially in the higher education sector that advocates the concept of environmental protection.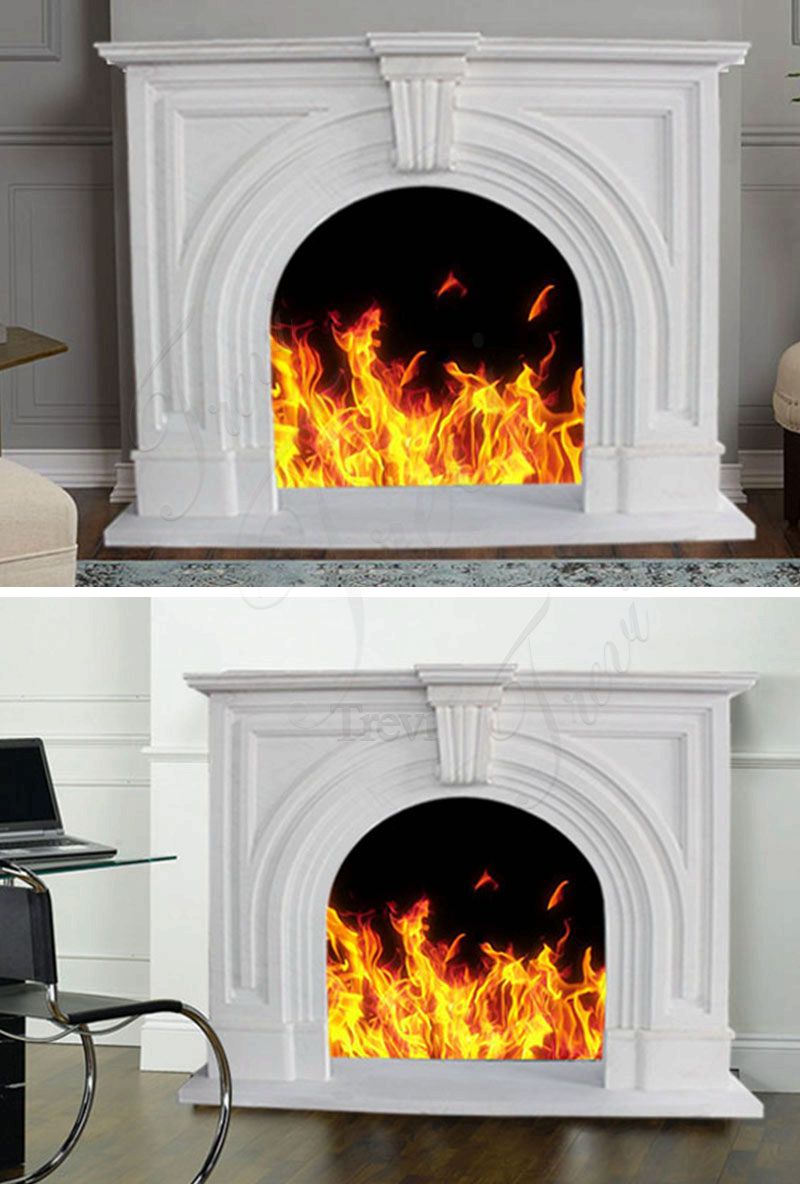 According to the culture of different countries, Home Decorative Modern Marble Fireplaces Surround is divided into: Finnish style, Russian style, American fireplace, English fireplace, French fireplace, Spanish style, etc., the shape is different. The basic structure of the fireplace includes: mantel and fireplace core, flue. The mantelpiece serves as a decoration. The fireplace core serves a practical function and the flue is used for exhaust. Mantels are classified according to their materials: marble mantels, wooden mantels, imitation marble mantels (resin), stacked mantels. Fireplace cores are classified according to fuel: electric fireplaces, real fire fireplaces (carbon burning, wood burning), gas fireplaces (natural gas).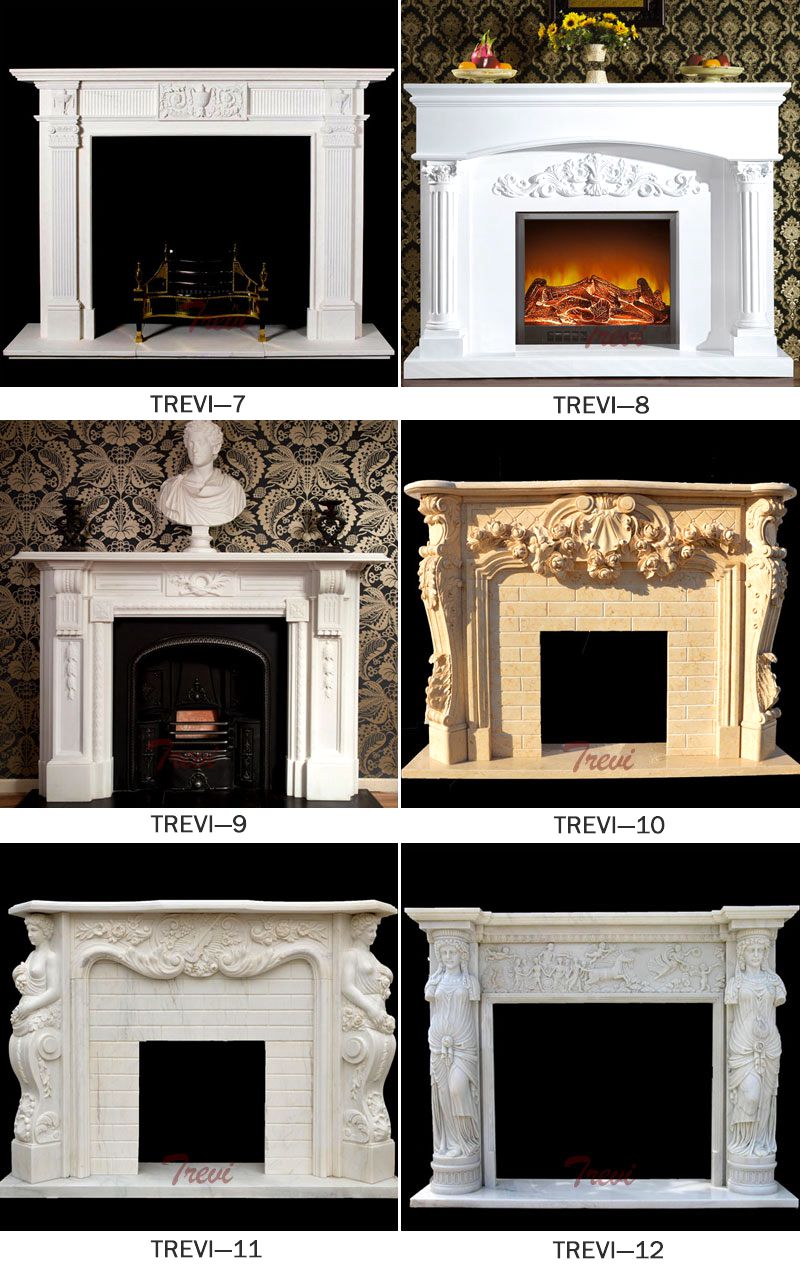 In the West, the Marble Fireplaces are also closely related to various festivals. On Halloween, the most important ritual is to ignite the fire, and as many small stones as there are placed in the fireplace. It is said that if a stone is moved the next morning, the owner will die this year. On Christmas morning, the first thing the kids have to do is fly to the fireplace to find the gift Santa has brought to them. In Dorset's Friday, hanging a piece of toast in the fireplace is said to guarantee a bumpy harvest in the coming year.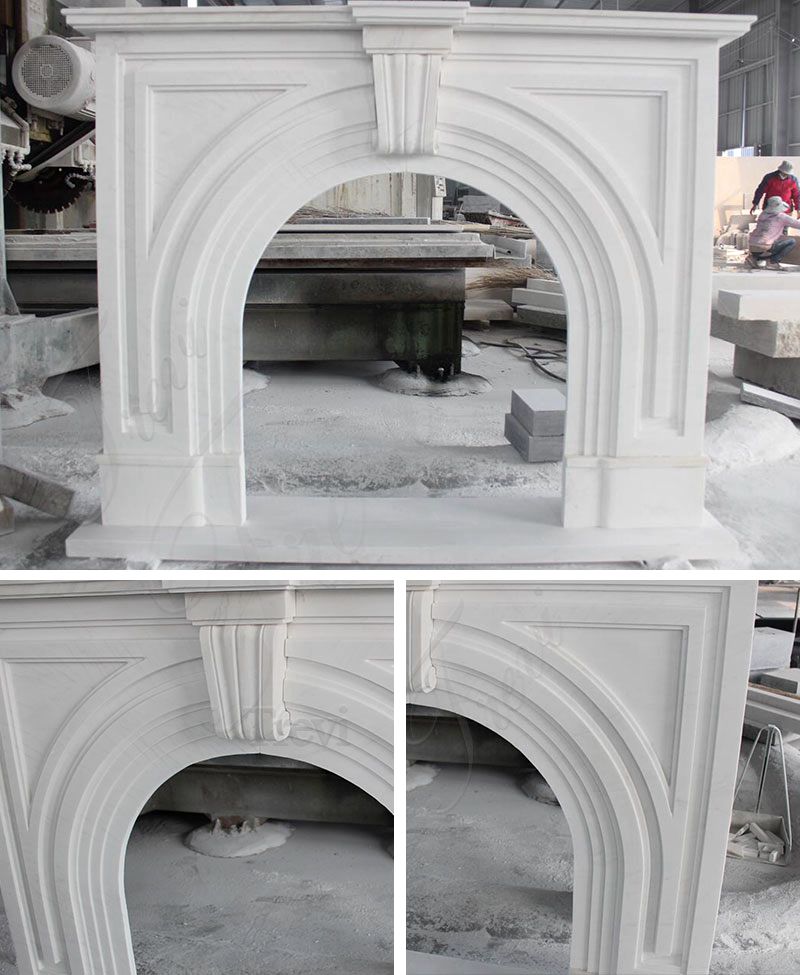 There is also a magical effect. People sitting next to The Marble fireplaces watching the changes in the flames can predict the change of the weather. If the flames are pale, or there are a lot of abnormal Mars or ash, or suddenly there is coal ash falling, It indicates that it is raining; if the flames scream, or if the flue cracks and brings more wind than usual, it indicates that the storm is coming; if the flame burns more violently, it indicates that there will be frost. The flame became a weather forecaster and the fireplace became a medium for connecting indoors and outdoors.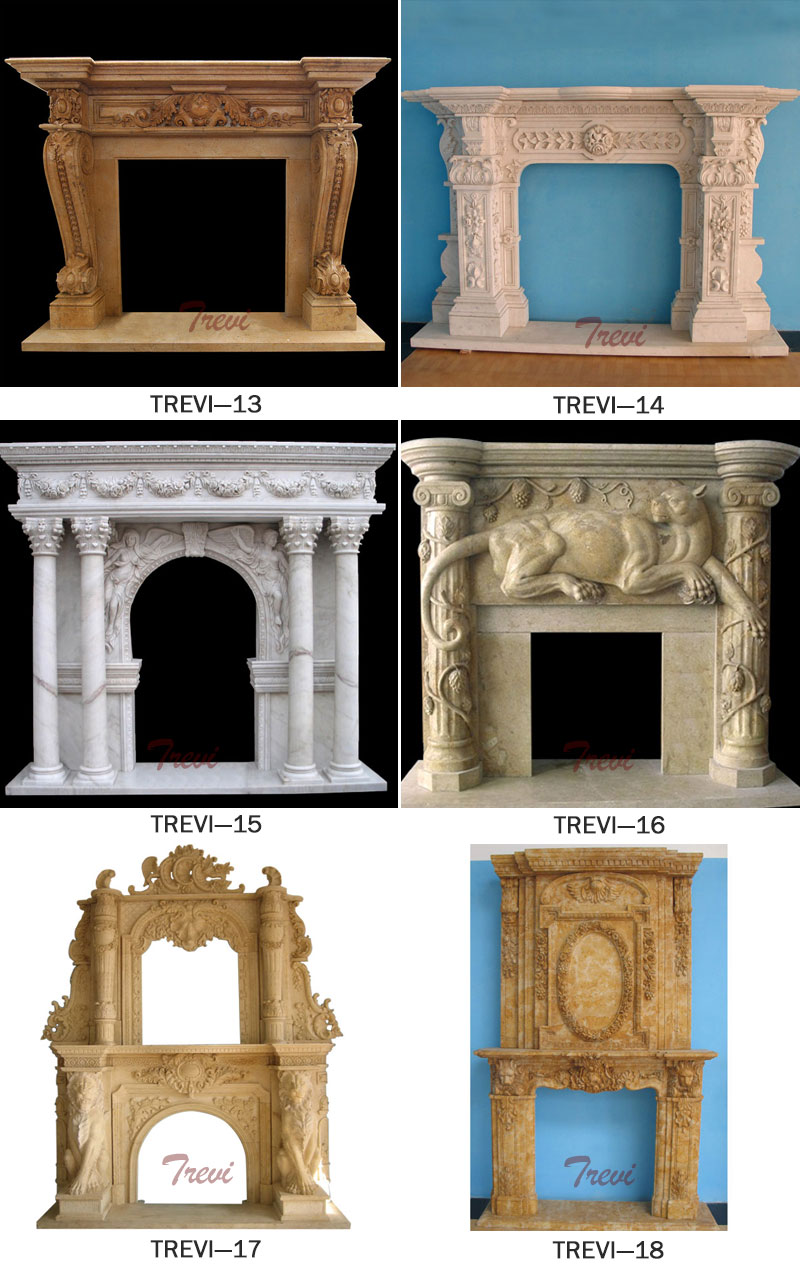 We are a leading sculpture factory and exporter in Quyang, which is known as the land of sculpture. And we are specialized in making hand-carved stone, cast bronze, stainless steel and cast iron products. We have professional work group and designers. Each coming piece is our satisfying art work. If you are interested in High Quality Home Decorative Modern Marble Fireplaces Surround, please do not hesitate to contact us!