Product Details:
This luxury marble fireplace was hand-carved by the artisans at the Trevi factory. The biggest feature of this fireplace is its exquisite and rich carvings. We could see that there are not only beautiful flower carvings on the fireplace, but the two female sculptures standing on both sides of this white marble fireplace. They are quite realistic. The whole fireplace gives people a sense of luxury, grandeur. Such a fireplace in the living room could not only bring you warmth in winter, but also play a very good decorative role.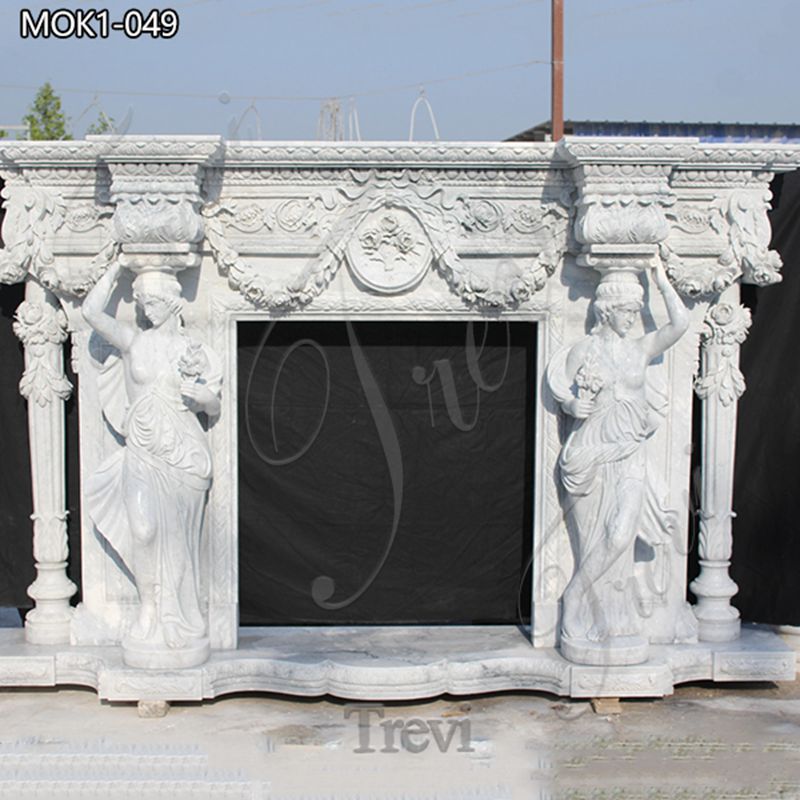 Natural Material:
Trevi used pure natural marble when making this marble fireplace. Pure natural marble is a gift from nature, and some have beautiful and natural veins on them. Although natural marble has a certain hardness, it is born with a certain flexibility, which is very suitable for carving. And the effect of carving is very good, which is a feature that artificial marble does not have.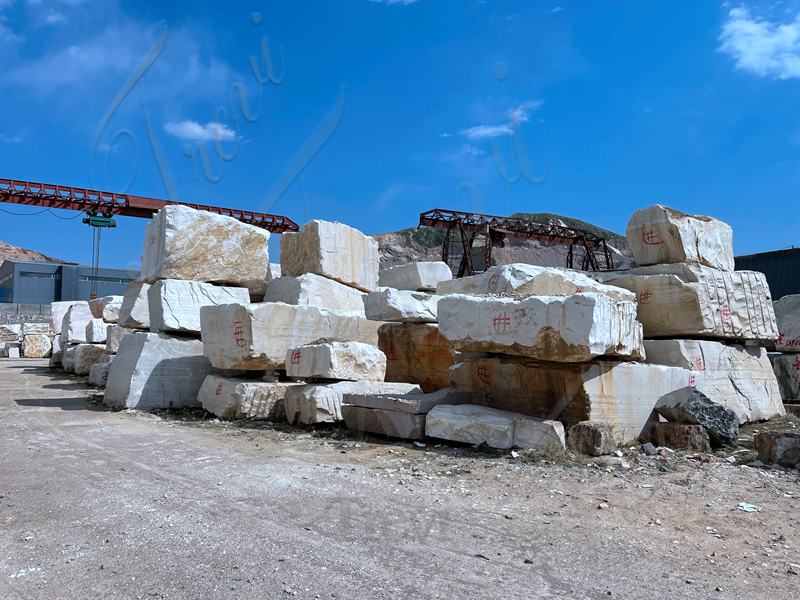 Professional Carving Artists:
Trevi has professional and highly skilled artists in the field of carving. They developed a strong interest in painting from an early age. Their fathers were also sculptors in this field. In their teens, they began to learn to carve under the influence of their family. In their twenties they became an assistant to a top sculptor. After decades of accumulated experience, they became high-level artists in their forties and began to independently complete whole carving work. Therefore, their carving skills and level are beyond doubt. Any sculpture is incomparably lifelike and figurative in their hands.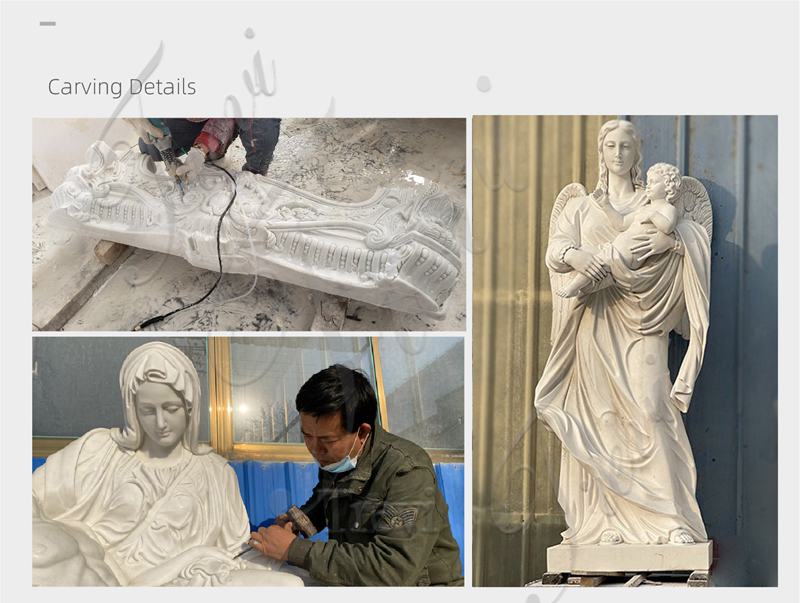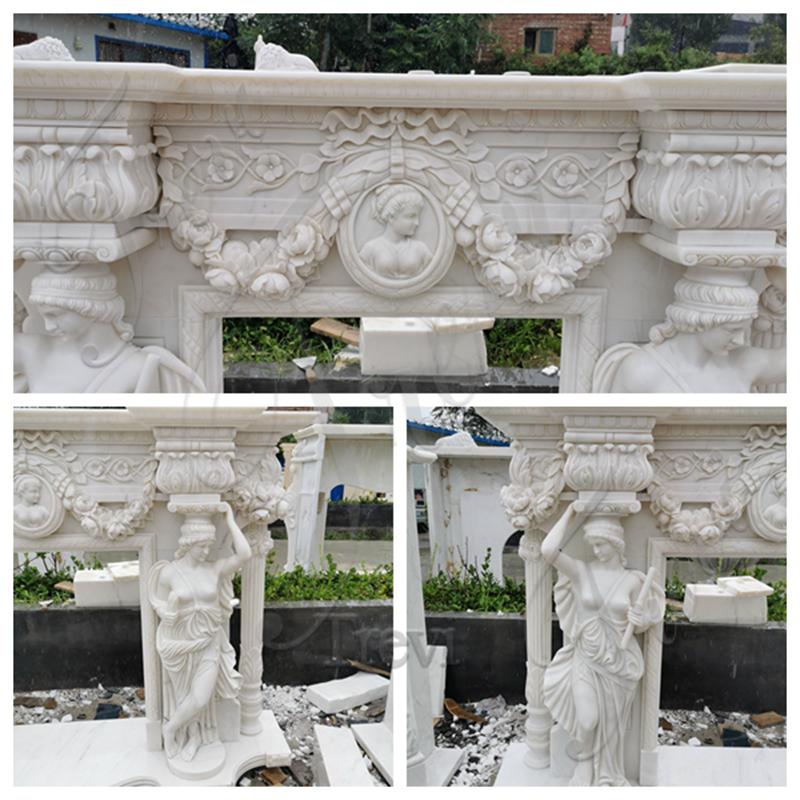 Support Customization:
If you want to customize a unique fireplace for your living room, you could also contact us. We have talented designers. They could customize it for you based on your living room layout, living room size, and your preferred style. Whatever the style, they could design it perfectly. We have rich experience in customization, and customers are satisfied after receiving the customized works.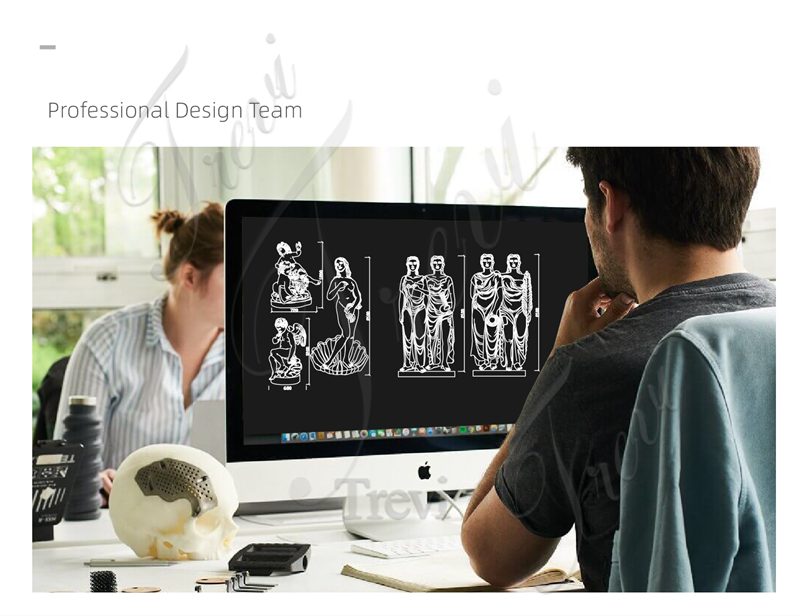 If you are interested in Trevi's marble fireplaces for sale, or would like a custom fireplace from our factory, please feel free to contact us.